Lying between India and Tibet, Nepal is the watershed of Asia. What's best about Nepal is that its location near the Great Himalayas that makes it worth visiting in any season. From tigers to snow leopard, there are varieties of animals that makes it look close to the nature. Although it is small in size other countries that you rather plan for visiting but it has that everything that you might miss in other large countries.
Its cultural and physical landscape is extremely diverse and its natives belongs to diverse ethnic groups thus speaking a number of tongues. From dense, ancient cities to temples, it has a variety of things to offer to its visitors. There are people who assume Nepal as extremely backward but conditions are not always same with every country. Although, its development picked up an uncomfortable speed but today, it is making continuous effort to be at par with other nation. Therefore, it is very different from one's perspective. To know about mistaken you are about Nepal and how much it deserves to be visited, read on to know the top places of Nepal.
5 Must Visit Places Of Nepal
1. Kathmandu
Kathmandu, the capital city of Nepal is also the largest city of Nepal. The buildings in the heart of the city are decaying but still makes worth visiting. There are historic cities and carved statues that have been preserved from thousands of years ago. It has its highlight as the Durbar Square, preserved by UNESCO world heritage site. Once, you get here, you will get to see many other things as well.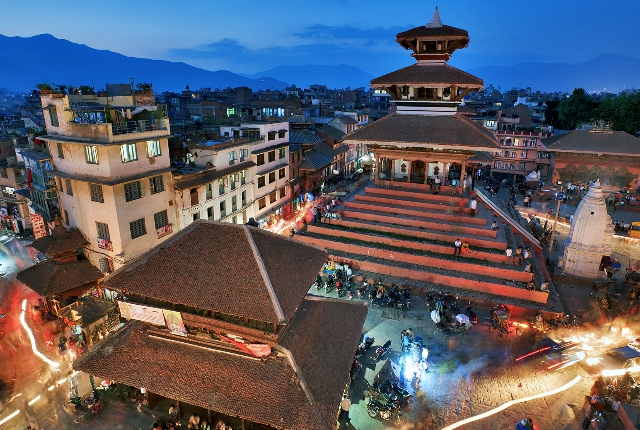 2. Lumbini
Those who follow Buddhist or want to know more about it must visit Lumbini or the birthplace of Siddharth Gautam also knows as great Buddha. Present at a distance of 250 km from Kathmandu, Lumbini has many peaceful sites for its visitors. Preserved by the UNESCO World Heritage Site, one must know that Lumbini has ancient stone relief that has been kept intact from 2nd century AD.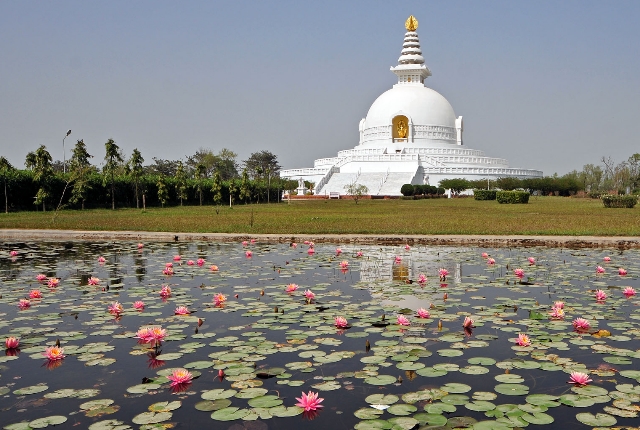 3. Annapurna
For professional climbers, Annapurna's nature conservation area is also popular for its track route. As an abode of series of peaks, Annapurna is located in the western Himalayas of Nepal. The peaks always embellished with snow looks no less than a paradise. Moreover, it also forms as one of the most visited tourist attraction of Nepal.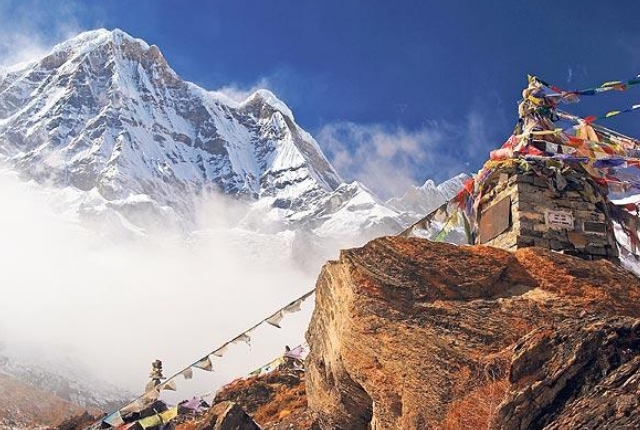 4. Pokhara
Located at 200 km towards the west of Kathmandu, Pokhara is situated at the base of foothills and bordered by some of the highest mountains in the world such as Manaslu, Dhaulagiri and many others. In the language of trekkers, it is the gateway of mighty Himalayas. Even if you are not planning for hiking, you may enjoy the magnificent scenery of Pokhara. Although, it is second largest in terms of population but still doesn't feels much congested at all. The clean air, pleasant weather, and beautiful landscapes are something that one must come here to visit.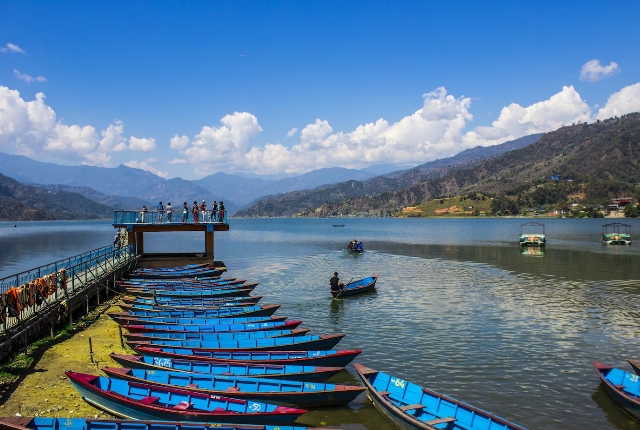 5. Swayambhunath Or The Monkey Temple
Located on the hilltop to the west of Kathmandu, Swayambhunath or the monkey temple is the second important shrine of Kathmandu. It is due the monkeys residing in the temple, it is also named as monkey temple. Painted with the eyes of the omnipotent gods, the Swayambhu Stupa is the cornerstone of the temple complex. Also, the 2015 earthquake caused a great damage to the temple but still it has a lot to offer to its visitors.