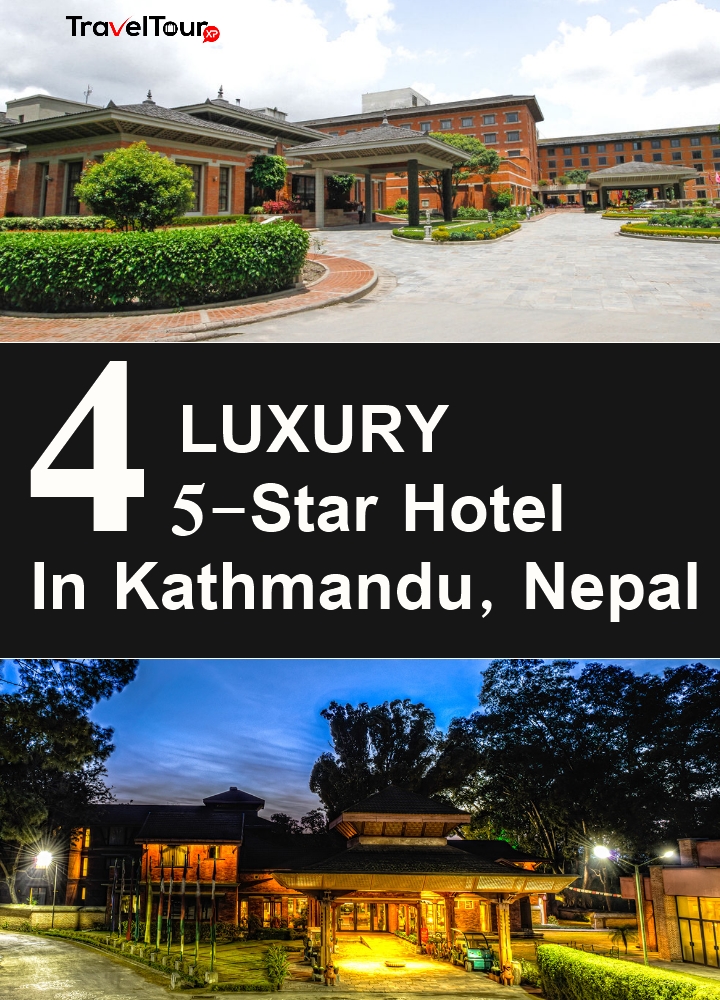 Kathmandu is the largest metropolitan city and also capital of Nepal. The majority of offices and headquarters are situated in this valley making it the hub of economic of Nepal. Tourists get attracted with this city as there are many unique architecture and monuments situated over it. This city is also rich in culture. There are many heritage sites which are designated as UNESCO world heritage sites. Some of the sites are Boudhanath, Swayambhunath temple and pashupatinath temple.Thamel is the main focus for tourist as there are many hotels, shops and bookstores as per tourist needs. There are many five star hotels, four star hotels and many less budget hotel as per tourist needs.
Here Are Some Five Star Hotels Which Will Make You Feel Of The Paradise And Will Make Your Vacation Memorable Forever:
1. Crowne Plaza –Soaltee
Crowne plaza, also named as soaltee is spread over 12 acres of gardens which is 8 km away from tribhuvan international airport. If you are looking for a real home away from home then you are at the right place. This hotel is very famous worldwide for its huge casino where plenty of tourists try their luck. There are various types of room which includes executive double bed room with smoking allowed while twin room where smoking is not allowed. Various choices are given to the tourist while booking room. If you are here for a business trip then you will be provided with a meeting/banquet hall plus a separate business center is given.fax and photocopying facilities is also available.
Massage center, spa, fitness center, sauna bath and outdoor pool are some of the places where you can relax and enjoy.

Every room is well decorated with air-conditioner, television and a mini bar. 24-hour Wi-Fi is available in every room. Beautiful view of mountains enhances the beauty of the room. Ironing, dry cleaning and laundry are some of the services provided by the hotel. There are two main restaurants namely Al fresco and kakori which serves Italian cuisines and international dishes respectively. Rodi bar serves a premium alcohol and if you are an Asian cuisines lover than china garden restaurant is ready to serve you.
Places near hotels are hanuman dhoka (1.2km away), garden of dreams (2.5 km away), and many more.car rental facilities is provided by the hotel itself.

2. Hyatt Regency

It is the best opulence hotel in Kathmandu which is situated near the divine Buddhist memorial. It is spread in a minimum area of 36 square meters with an entrance reflecting the culture of Nepal. Whether you are a traveler for business or a vacationer, this hotel is a best choice to stay. It consists of 280 rooms which are very well designed and interior that can make your stay very Special and tremendous.

Every room is well-equipped with air conditioner, a led television and a Wi-Fi internet services.

Bathroom consists of a bath tub and a shower. Free toiletries are provided in individual rooms. To unwind you after the hectic schedule, hotel provides lots of facilities like golf course, outdoor pool and sauna. You can also enjoy spa as well as a steam bath which can loosen up all your stress. If you have missed the shopping experience due to frenzied schedule then hotel provided you the facility of shopping at hotel shop. Two shops are situated at hotels lobby which have a wide collection of pashmina shawls, statues, local handicraft, gems, leather bags and many more. The café, rox restaurant, the terrace, lobby lounge and rox bar are the restaurants in hyatt regency which will always be the delightful and perfect dining destination. Various types of cuisines are been catered and you will surely like every one of it.

3. Hotel Yak And Yeti

Hotel yak and yeti is a five star hotel which is located in the heart of Kathmandu city. It consists of modern structure with antique foundation situated in the 100 year old palace ground which greets the aroma of traditions. Situated near the holy temple pashupatinath and boudhanath, this place gives a very divine feeling. Many Hindu and Buddhist tourists visit to this hotel due to its location near those shrines.

There are total 270 rooms which consists of suites, club Shangri-la rooms, deluxe rooms and superior room.

Every room consists of a tea/coffee maker, an iron stand, an air conditioner, laundry bag, study desk and a rollaway bed. Hotel also cares about your relation that's why it provides a wireless internet where you can be 24 hour connected with your near and dear ones. You can enjoy with your families at the night club and can also play tennis.yak and yeti have a gift shop where you can purchase many traditional stuffs of Nepal. Guest who is travelling for business purpose than it is the best place to halt. It is first hotel in Kathmandu which offers 24-hour butler service, a boardroom and a lounge for cocktails and breakfast. It also has a fax machine and computers which can be used in rental basis.

4. Radisson Hotel

Hotel Radisson is a five star deluxe and prolific hotel in Kathmandu .Radisson is built with modern design featuring tradition of Nepal which makes it unique from other hotels. This hotel is totally an icon of Nepali culture with traditional music and classical dancing being recited on the hotel's garden. One can soak up bright glare at the rooftop pool which also provides a very good view of mountains. There are all together 160 rooms fully equipped with air conditioner, mini bars, 24-hour room services, free toiletries, iron stand, etc. It consists of every amenity which a visitor requires.

Hotel's health club consists of treadmills for a cardio workout, music for aerobic and room for sauna and steam bath which can relax both your brain and mind.

Enjoying cuisine by the spectacular waterfall garden view can add on a spice to the eateries.fun café offers la carte menu to those who prefers to have a lighter meal .corner bar is an chic bar which is a best place to share a drink with your friends or a loved ones. It also offers live music and various varieties of snacks. One who want to have a homemade ice cream or a fresh –baked snacks then pastry shop is the right place in the hotel. Durbar square and thamel are the tourist spots near the hotel. International airport can also be easily accessed by taxi or private car from the hotel.