In recent times tourists from all over the world particularly from western part of the globe are coming to visit Asian particularly southeast Asian countries. These countries with enormous bio diversity in the form of lush green rain forests with exotic flora and fauna. blue green sea, golden sandy beach, rocky features, great urban centers are attracting visitors regularly in great number. Indonesia, an island nation is one of such southeast Asian countries.
The archipelago if Indonesia has more than 13, 000 small or large islands. This republic with its natural beauty is a center for cross or mixed cultural history from long ago. This country along with its local culture has influence of Hinduism Buddhism, Islam and Christianity. That is why it has many great historic elements scattered around the country ( mostly in Java and in Bali) that can attract a tourist who has interest in historic past of Indonesia.
Here Are 5 Top Historic Attractions For Tourists In Indonesia:
1. The Temple Of Borobudur
This is perhaps the greatest historic attraction of Indonesia. Built in 9th century during the rule of Sailendra dynasty in Java, the temple is actually a Buddhist stupa the construction of which still makes visitors awestruck. The stupa depicts the different paths of Buddhism. Built over an area of 2,500 square meters the whole structure is situated on 9 platforms. There are more than 500 statues of Lord Buddha and more than 2000 relief panels. Experts say that this unique Buddhist temple has Indian art influence from Gupta period also.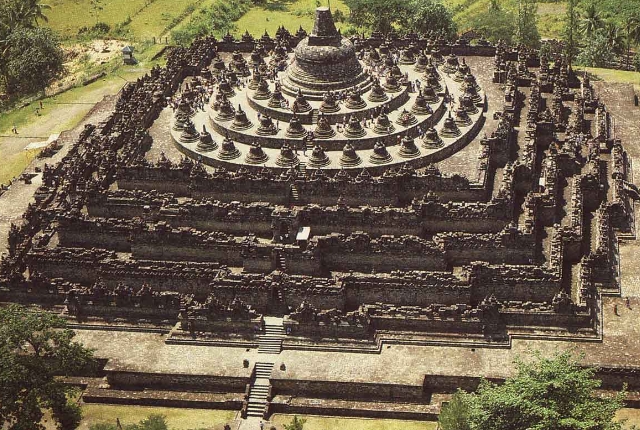 2. Prambanan Temple
This 9th century Hindu temple situated a few kilometers away from the city of Yogyakarta in Java, was built by Hindu Sanjaya dynasty of that region. This one of the UNESCO world heritage sites of Indonesia is a cluster of small as well as big temples which was dedicated to Lord Bramha, Lord Vishnu and Lord Shiva. Historians say that this temple complex was an answer to Bororbudur stupa constructed almost at the same time by Buddhist Sailendra dynasty.  Now visitors become mesmerized seeing the amazing stone structure, statues and carvings which depict scenes from Hindu epic and mythology.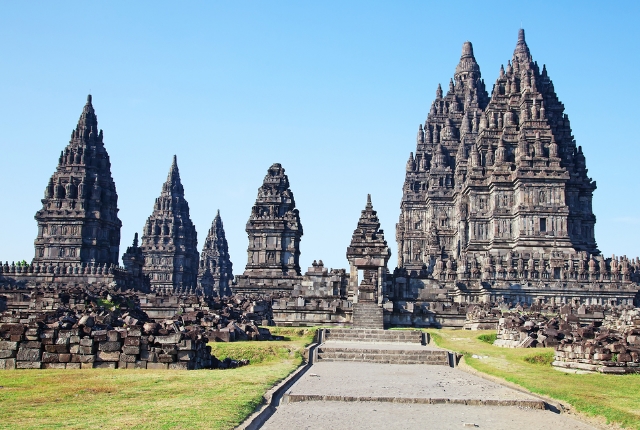 3. Pura Besakih
After Java a visitor can visit this famous temple complex in Bali. This Bali temple complex is devoted to Hindu gods like Lord Vishnu, Lord Bramha and Lord Shiva. Built during 14th to 17th century this temple complex holds big festivals even today. Many devotees from Bali and abroad join the festival. The architecture of this temple complex is sure to make a visitor revel in amazement.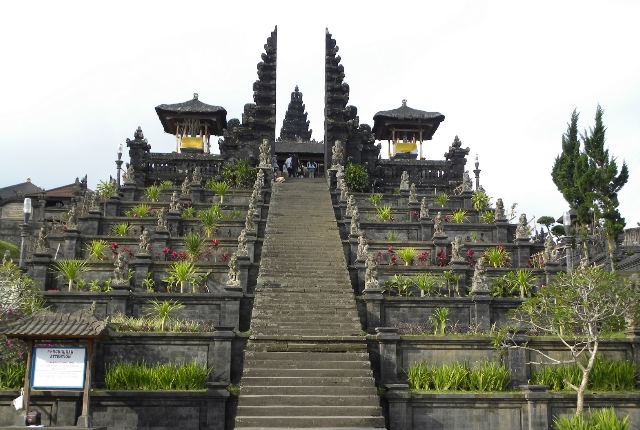 4. Sangiran Prehistoric Site
Apart from architectural as well as cultural relics Indonesia has one of the most important archeological sites that has unearthed remnants of prehistoric man. The site is more than one million years old and it is situated in Sangiran of central Java. There is a big museum which is exhibiting all the elements which are found in the site. Interested visitor can visit Sangiran while staying in Java.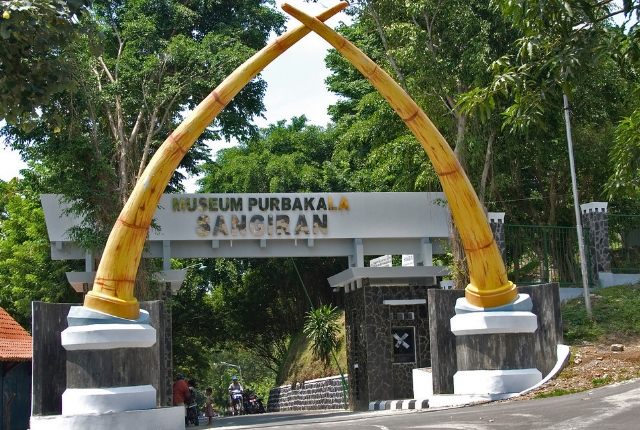 5. Trowulan
Again while remaining in Java a history loving tourist can visit the archeological site of Trowulan where remnants of a 15th century capital city of Majapahit kingdom are found. This Majapahit capital was later  shifted to another place from Trowulan. At present a visitor can see remains of exquisite temple like structures, tombs, gates, water supply systems etc in the site.