Lord Buddha is called The Light of Asia. Some great scholars and writers even have called him the prince among men or the best human being ever lived on earth. The path of peace, truth and non violence Lord Buddha showed is adapted by millions of people around the world particularly people of southeast Asia. For this reason there are number of monuments and temples connected and dedicated to Lord Buddha and Buddhism in different countries of south east Asia. People from around the world flock to these places to see these amazing attractions regularly. People or tourists who feel attracted to ways of Lord Buddha can visit these sites too.
Here Are 5 Best Places Connected With Lord Buddha In Southeast Asia:
1. The Temple Or Stupa of Borobudur, Indonesia
The best historic attraction after Angkor Wat in south east Asia. It is located in Java, Indonesia. This temple or stupa was built in 8th or 9th century AD. It was spread over a large area. The stupa has  9 rectangular platforms arranged one upon another. Each platform follows one of the eight fold paths shown by Lord Buddha. The last one is ascension to enlightenment. Built during the rule of local Sailendra dynasty the stupa is decorated with  hundreds of Lord Buddha as well as other sculptures . It is declared a world heritage site by UNESCO.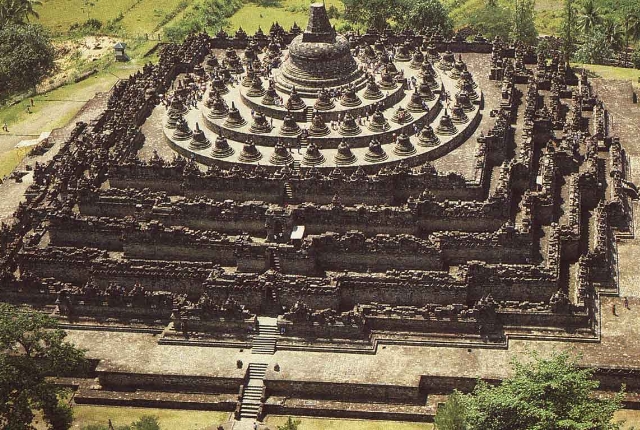 2. Bagan, Myanmar
One of the amazing places in south east Asia that a tourist who likes historic place and Buddhism must visit. There are thousands of pagodas, temples and stupas to witness. Bagan was established with all these amazing structures in between 9th to 13th century AD. Then the number reached near 13000. Bagan even had a place in the traveling account of Marco Polo. He praised it for its gold like grandeur. Now a tourist visiting it can feel some of the grandeur of the past too.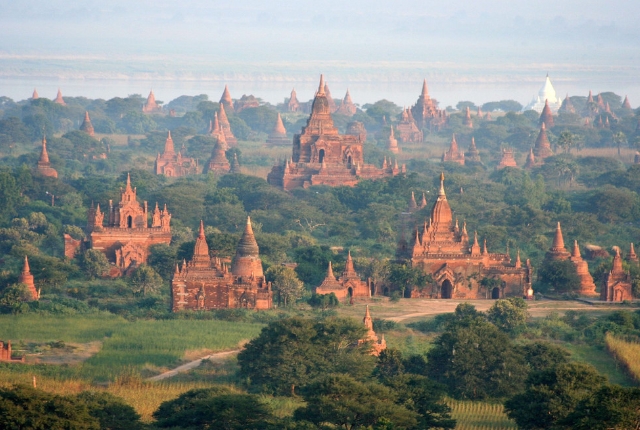 3. Wat Pho, Thailand
Wat Pho in Bangkok, Thailand is called the temple of reclining Buddha. Indeed this 15 meter high and 45 meter long reclining statue of Lord Buddha is the main attraction of this temple.  Tourists from all over the world come here to see this statue. There are other Buddha statues as well. Some have come from the relics of Ayutthayam the old capital of Thailand. Wat Pho of present is a much renovated version of an ancient temple that was built two centuries ago.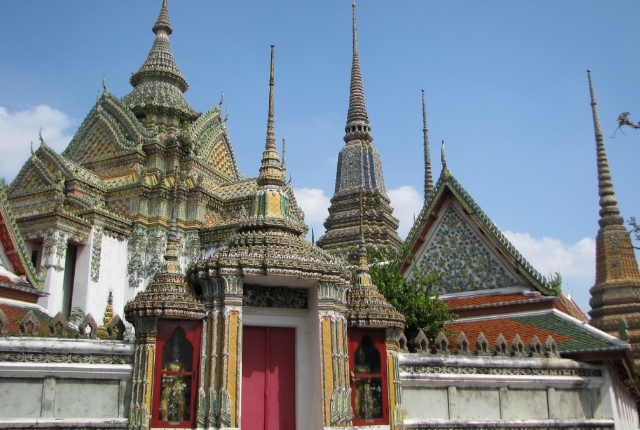 4. Cave Temples Of Yung-kang, China
There are many rock cut temples that were made inside caves scattered around the world. Some are dedicated to Lord Buddha and have amazing ornamental Lord Buddha figures. One of such is Yung-kang of China. It was a work of the emperor of  first Wei dynasty of China that can be dated back to 5th century AD. The e caves look like small dotted honeycombs arranged on the body of a rock. Of all sculptures of this place the most famous and popular is the giant Buddha that catches eye very easily.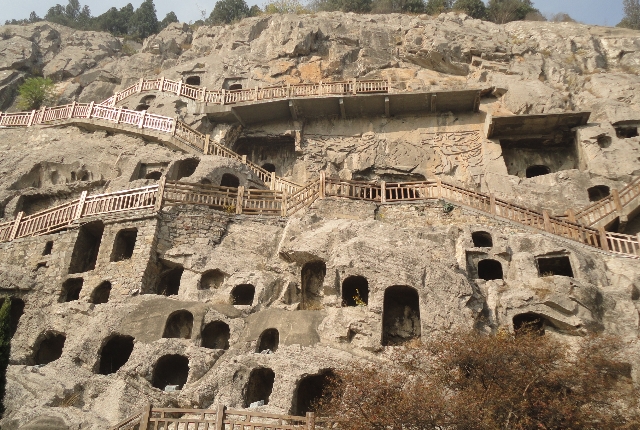 5. Nara Park And Todai-Ji Temple, Japan
The Nara historic park in Japan is one of the famous attractions of the country. This park has pagodas, shrines, temples dedicated to Lord Buddha. The most famous and popular tourist destination in Nara is the Todai-ji temple where the large bronze statue of Lord Buddha is situated. Nara is the ancient capital of Japan of 8th century AD. The place has a museum for the visitors too.