There are some countries in the world which although are small in size but attract large number of tourists because these have enough interesting, different types of attractions. Laos a small land bound country in southeast Asia is one of such nations. Laos is bordered by neighbors like Vietnam, Myanmar, Cambodia and Thailand. Laos was under the rule of a kingdom in past. Later it was subjugated by Japan in first place then by France a few years later in last century. Laos finally gained freedom in 1953. Now as a People's Democratic Republic Laos invites visitors from home and abroad with its varied attractions and features.
Here Are 8 Best Must See Attractions For Visitors In Laos:
1. Vientiane
An ancient city of Laos that was capital of this country in mid 16th century. It gained prominence as an administrative center during French rule. Vientiane is the largest city in Laos now and it is the present capital. It is a great urban center too. Vientiane provides modern facilities and accommodation for visitors. There are many historic relics scattered around the area and the city. A spectacular Victory Arch which was erected following the Arc de Triomphe of Paris can be easily viewed from a distance. A tourist can begin his or her tour from this city in Laos.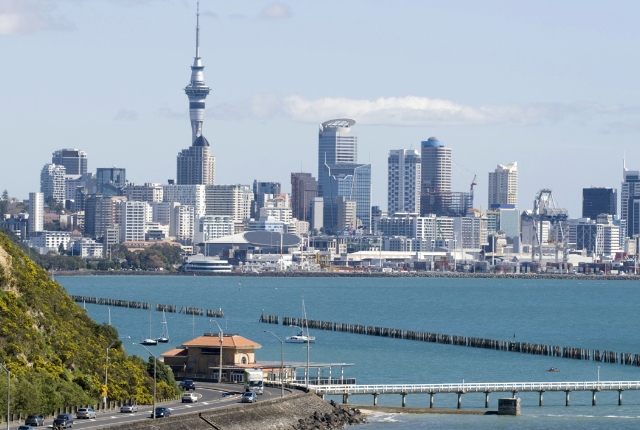 2. Stupa Of Pha That Luang
This is perhaps the biggest attraction that a tourist can visit while staying in Vientiane. It is a spectacular golden stupa history of which can be dated back to mid 16th century. But that old stupa was gone in 19th century. The modern one was a restoration work done by French govt during French occupation in Laos. The stupa has several stages that stand for ascension to enlightenment according to Buddhism.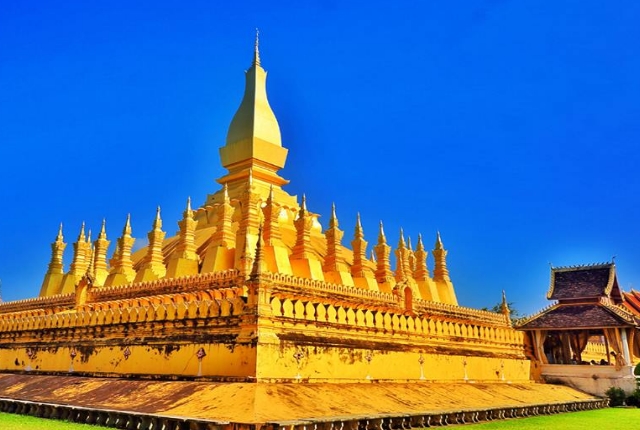 3. Heritage City Of Luang Prabang
It is another important and ancient city of Laos that is declared as world heritage site by UNESCO. It has number of temples or Wats which are spectacular to look at and at the same time historic. The most famous is Wat Xieng Thong built in 16th century. It has the famous reclining statue of Lord Buddha of Laos that is also very ancient. Tourists can visit the royal palace which has become a museum at present.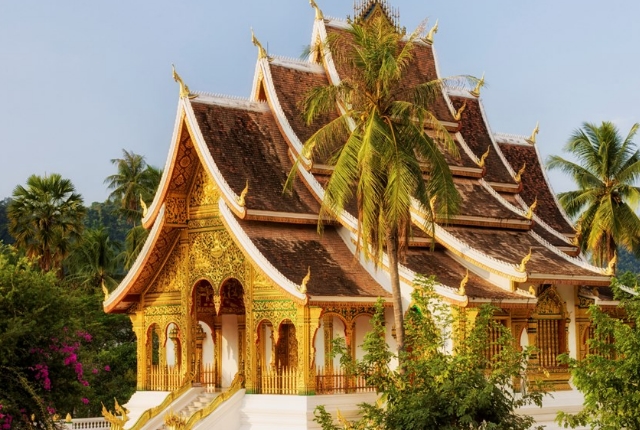 4. The Plain Of Jars
An amazing place in Laos that is situated in the north of Vientiane. It is a prehistoric site where several stone jar like things are seen on a plain. Historians and archeologists have different opinions about the purpose of these jars. Some say that these were for burial purpose in ancient time while others say that these were for storing wine. However the site can make you awestruck.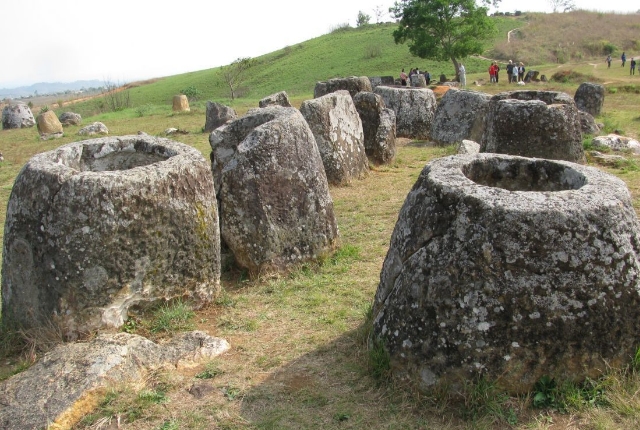 5. The Cave Of Pak Ou
This amazing place can be reached from Luang Prabang. It is a limestone cave with usual geological features. But the striking feature of this place is there are almost 4000 small Buddha idols in various pose and postures in the cave. These Buddha idols were worshiped by devotees that included royal people in the past. A really unique place that a tourist can enjoy.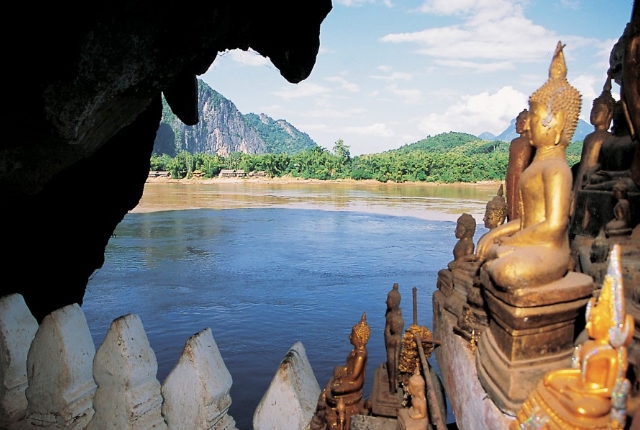 6. The River Mekong
The river Mekong or simply Mekong river is one of the greatest rivers in the world  as well as southeast Asia. It is more than 4000 kilometers long. Laos has got most of the length of Mekong. There are astonishing natural as well as spiritual beauty and attractions on either banks of this great river. A tourist can take a boat ride and enjoy these attractions.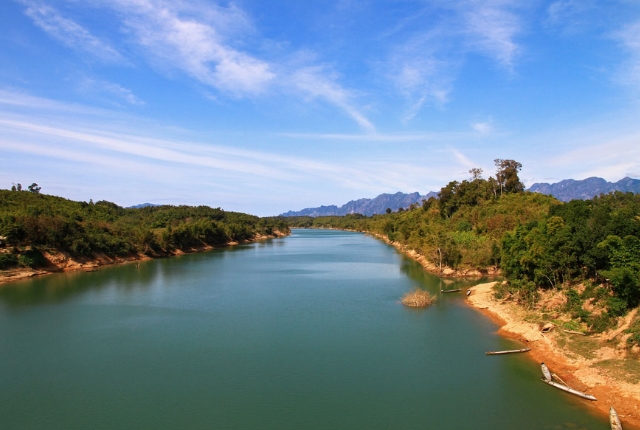 7. The Heritage Site Of Wat Phu
This one of the world heritage sites of UNESCO in Laos can be called a small Angkor Wat of the country. This ancient site in situated in Champasak province and a must visit attraction for a tourist who likes attraction or relics like Angkor. It still has sculptures or statues that resemble figures and depict incidents from Hindu mythology. People who have visited the place say that it has the same atmosphere of spiritual mysticism like Angkor Wat.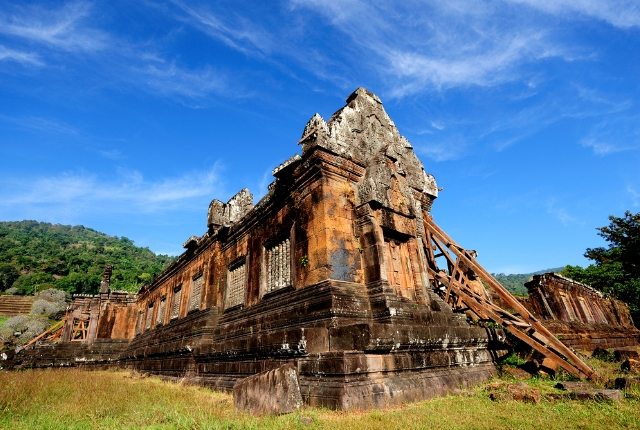 8.The Elephant Village
The Asian elephants is always popular and liked by the people of Laos. Now this animal has become an endangered species in the country. This sanctuary provides shelter and kind of rehabilitation to elephants. Tourist can visit it while staying in Luang Prabang. There are enough arrangements for tourists to get close to the elephants, share time with these gentle giants. Tourists even can ride these.