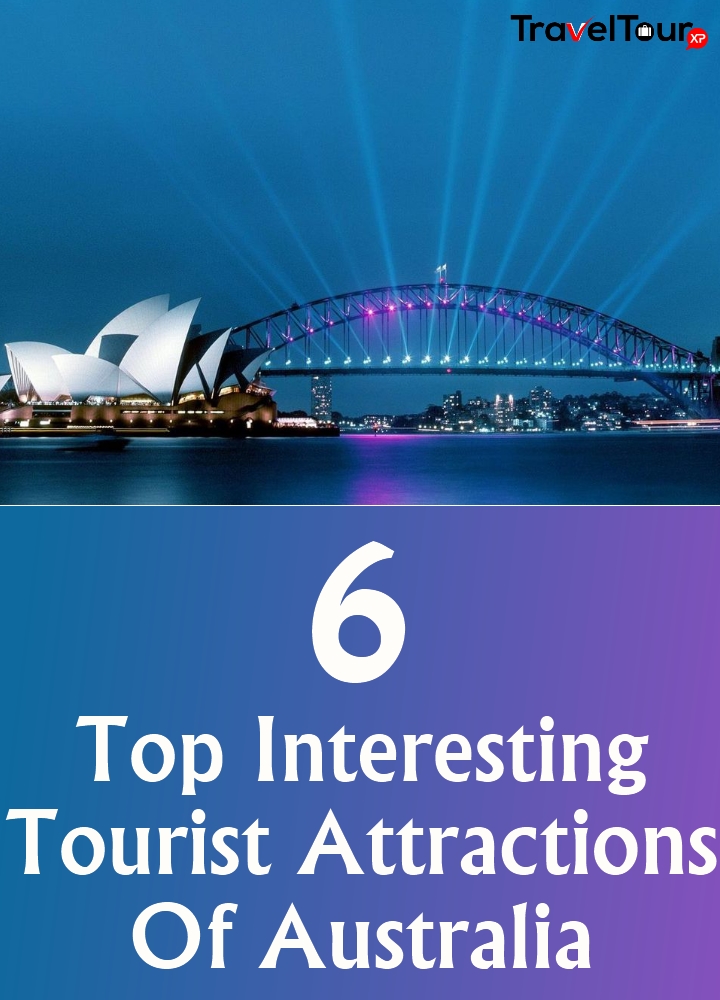 In the age of exploration and discovery many previously uncharted lands were discovered by different European nations which later became prosperous nations too. One of such countries is Australia, the principal country of the continent of same name. This land was discovered in 1n  17th century by Dutch people. Britain colonized some part of it in late 18th century which later grew in size. But the history of this country is much older. It is inhabited by different tribal groups thousands of years ago. Now modern Australia with its culture, rich historic heritage and beautiful as well as unique natural resources attract visitors from all over the world regularly. It is a kind of heaven for a tourist who likes to travel exotic countries. You can start your tour from the capital city Canberra.
Top 6 Interesting Tourist Attractions Of Australia:
1. The National Museum Of Australia, Canberra
If you want to know the country you are visiting in detail it is always the best idea to visit the museum first. The national museum of Australia provides rich information to a visitor about history, culture, art of the country. Special emphasis has been given to the ancient history of the country regarding local tribes before coming of the Europeans too. Different articles and objects are there to see. The museum arranges modern scientific digital method to explore exhibits. The building also looks interesting. It is situated in Acton of Canberra.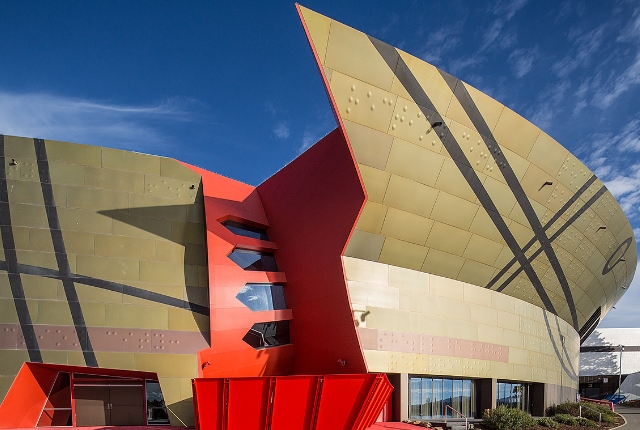 2. The Sydney Harbor, Sydney
Sydney is perhaps the most popular city of the country. It is one of the most visited great cities of the world. The most interesting and popular attractions are located in harbor area. Here you can see the iconic Sydney opera house, the most famous architecture of Australia that is a UNESCO world heritage site. The place of this opera house has historic value too. Here it is said that a revered figure among Australian tribal people Bennelong used to reside. Besides this opera house the massive Sydney harbor bridge is another attraction. It was finished in 1932. You can have a look at the city from this bridge. The beauty of the sea is an added attraction also.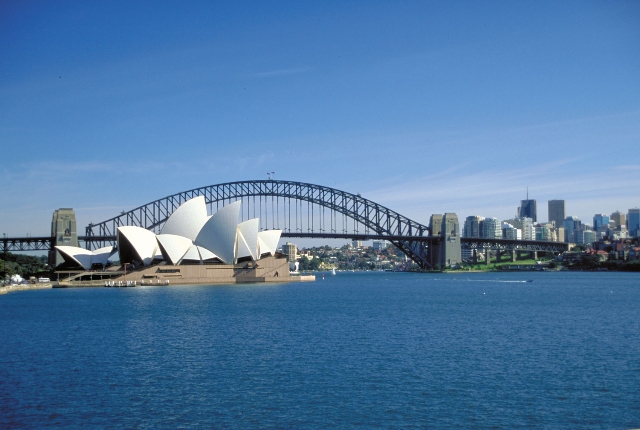 3. Naracoorte Cave National Park, South Australia
Australia is the land of kangaroos. If you want to know something or view something related to this marsupial group of animal then you have to visit the famous Naracoorte cave in southern Australia. Here in this cave system you can see several fossils in forms of skeletal remain of this group and other mammals of ancient age. You can have a conception about how these creatures have evolved fighting environmental challenges. The cave is a natural marvel also. Such a site filled with fossils also exists in Riversleigh, Queensland. Both are UNESCO world heritage sites of the country.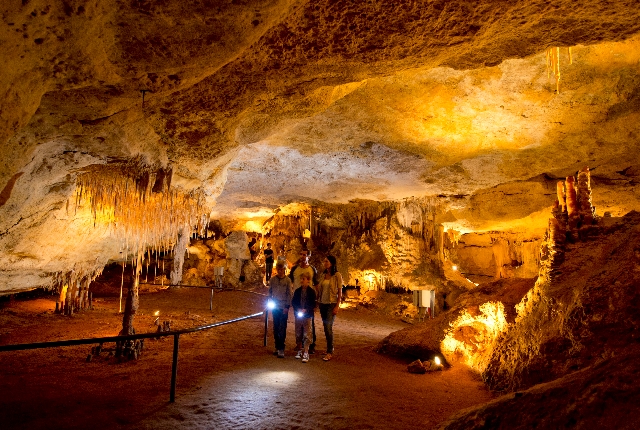 4. Willandra Lakes Region, New South Wales
A prehistoric region of Australia in New South Wales that has amazing dry lakes surrounded by spectacular sand dunes, interesting geographical features as well as cultural heritage. Lake Chibunawood has some highest sand dunes that rise upto 30 meters. Historians and archeologists say that tribal people of Australia used to reside on the banks of these lakes in ancient time. In Lake Mungo such a site is discovered where signs of a very old cremation ceremony are found. If you want to visit a place that has ancient natural wonder with local history, you should miss  this place. Another UNESCO world heritage site of Australia.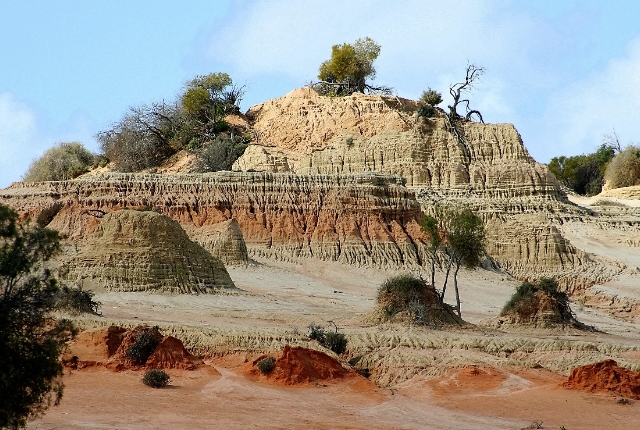 5. Blue Mountain National Park Near Sydney
It was nearly 81 kms from Sydney to reach one of the most famous natural attractions of Australia. This mountain park is famous for wonderful sandstone hills, deep gorges, waterfalls, rain forests and an amazing railway network. The star attraction of this place or park is three vertically steep rocks made of sand stones nicknamed Three Sisters standing side by side. Besides this you can enjoy the natural beauty of this place just by taking hike, riding horses, riding bikes too. There is facility for rock climbing also. Some places in this mountain park have ancient rock paintings by tribal people too.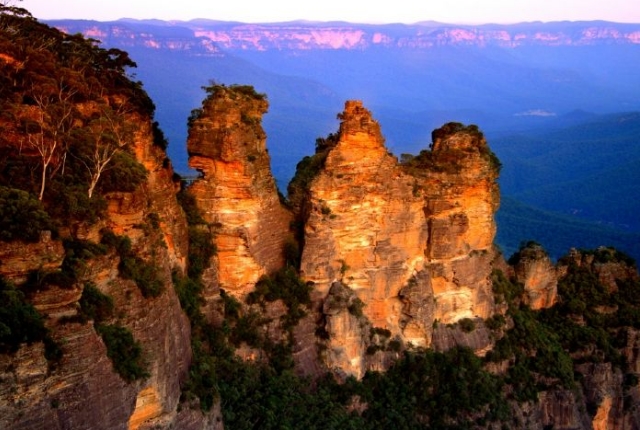 6. Darwin Military Museum, Darwin
During WW2 Darwin was the capital of northern territory of Australia. It was severely attacked by Japan and bombing took place several times that killed hundreds of people. For this reason a large number of Allied soldiers were posted in this place to protect it from air as well as sea. All this history is depicted in the Darwin military museum. It has rich collection of photographs, models, uniforms, weapons, artillery etc that can give you a clear concept of that conflict during WW2. The museum building is built around two big guns that also can be explored.