Though at present Japan stands for one of the most civilized and technologically advanced nations in the world the history of this island nation can be called a kind of staggering. For long Japan remained as a  secluded nation to the rest of the world. It was the effort from US that brought Japan into light. Before this it was a feudal type country which was ruled by feudal lords. There was an emperor but he became powerful after Japan's coming into limelight. Subsequently Japan became so powerful that it challenged other powerful nations in world war. The later history and the sad outcome is known by all. Now Japan is one of the most coveted tourist destinations of the world. It has several old historic sites or relics that depict country's historic past. A history loving tourist can visit these while touring Japan.
Here Are 6 Top Important Historic Attractions Of Japan:
1. Horyuji Temple Complex
The Japanese architecture is mainly based on wood work. In this regard this temple or temple complex can be called is the oldest in Japan. This temple was actually built in 7th century AD. It was rebuilt in 8th or 9th century after a fire damaged it. The highest temple in this complex is five storied tall. The interior or exterior of these temples are decorated with traditional Japanese art. It is situated in the Kansai region of Japan.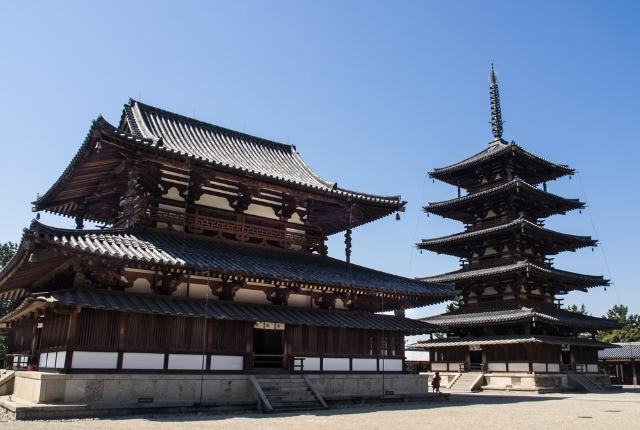 2. The Temple Of Kiyomizudera
An imperial temple of 8th century that had a history somewhat similar to Horyuji temple . After it was destroyed the temple was rebuilt and the structure people see or visit at present dates back to 17th century. The specialty of the temple is that it is situated on a cliff and has some nice surviving structures like a gateway called Niomon and a stable. Located in Kyoto of Japan this temple is a UNESCO listed world heritage site in Japan.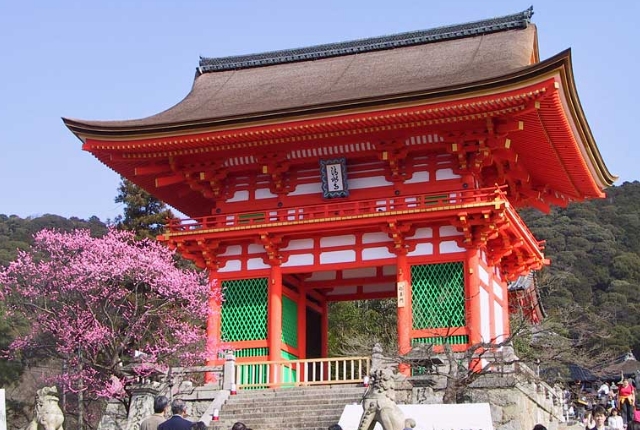 3. Todaiji Temple
Situated in Nara of Japan Todaiji is another UNESCO listed world heritage site of Japan. Visitors frequent this temple to see the world's largest bronze statue of Lord Buddha  Besides, this is one of the finest architectures of Japan that is the largest wooden structure of the world. The temple belongs to the Buddhists of Kegon school. For visitors the area around the temple is decorated with beautiful garden where animals like deer can be seen too .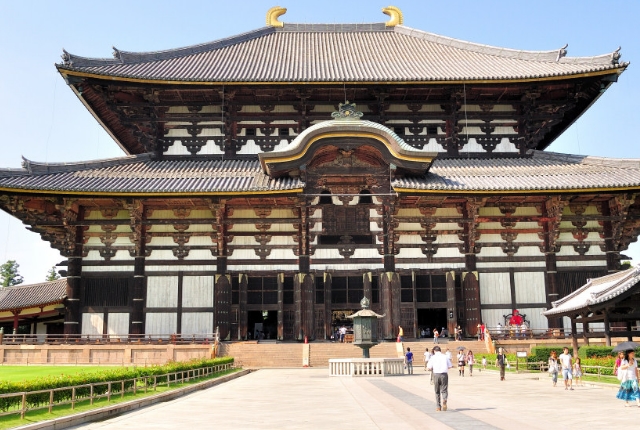 4. The Buddha Statue Of Kamakura
It can be called one of the iconic images of Japan. Several travel literature, films have shown this statue representing Japan. This statue of Lord Buddha in seated position can be dated back to 13th century. The statue is 40 feet high and has a weight of 93 tons. Though it is now in open air long ago there was a temple in this place that housed it. The temple was destroyed when a  tsunami hit it.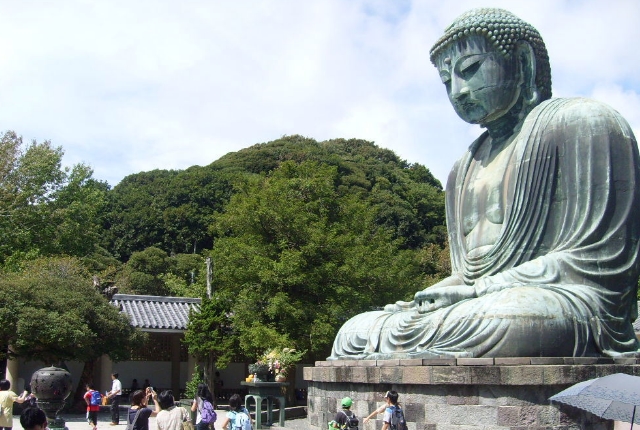 5. Himeji Castle
You have weakness for castles around the world. Europe has maximum number of castles. But the architecture is totally different from what is in Japan. Himeji nicknamed the White Castle is called the finest example of Japanese feudal castle. This castle has a height of more than 150 feet and has more than 80 different buildings. Himeji was built, rebuilt and renovated several times starting from third decade of 14th century when it was first built as a fort. This amazing attraction is situated in Hyogo province or prefecture.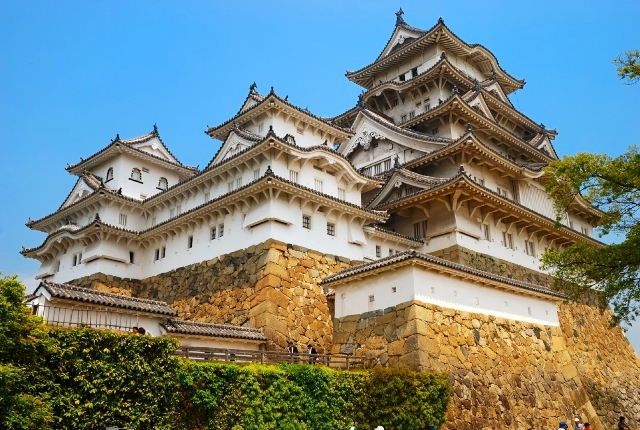 6. Hiroshima Peace Memorial
To end the discussion with sad note that this site of Japan although represents a horrible incident of not so distant past which can't be ignored. After seeing all the historic temples and castles of Japan one should not miss this place. In Hiroshima the first Atom bomb of the world was dropped killing 100,000 instantly. This memorial reminds that this kind of act should not be repeated for the sake of humanity.