With spectacular cityscape, a hospitable urban atmosphere and equally spectacular blue green sea, golden beach, other natural attractions in vicinity Bangkok, the capital city of Thailand has become one of the prime attractions for tourists these days. But the history of Thailand has many elements scattered around the country that depict colorful history of the country. For tourists who look for historic attractions when they visit a country Thailand can offer aplenty. The city Bangkok itself has interesting historic sites of its own. A tourist can plan to visit historic places around the country while remaining in Bangkok.
Here Are 5 Best Historic Attractions For Tourists In Thailand:
1. Ancient Rock Art Of Phu Pha Yon
This site is perhaps the oldest historic site of the country. It holds enormous surprise for a visitor in the form of 3000 years old rock carvings done by local inhabitants. Tourists  who like to visit this kind of historic attraction can visit Phu Pha Yon. It is situated in Mueang district almost 40kms away from city of Sakon Nakhon.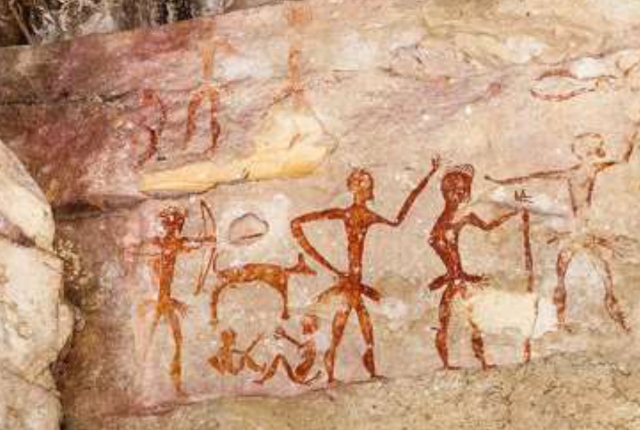 2. Ayutthaya Historic Park
Ayutthaya is the ancient capital of Thailand. The city was built in the middle of 14th century by king  Ramathibodi 1. But Burmese military took the hold of the city in late 15th century. The city started to loose its prominence gradually and destroyed ultimately. Now it is in its fully restored form and is declared as one of the world heritage sites by UNESCO. A visitor can see medieval ruins in forms of plinths of great structure, big temples, stupas etc.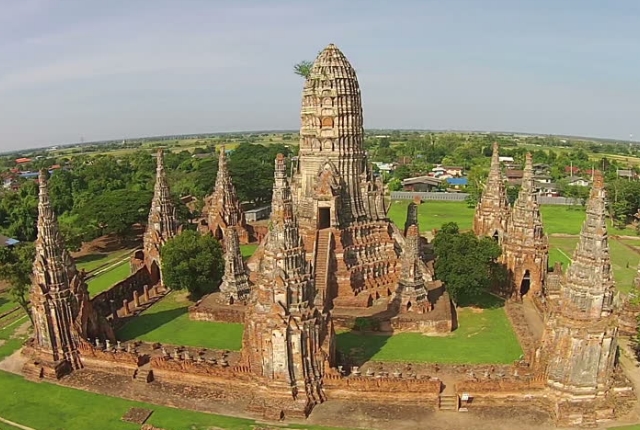 3. Wat Pho
Thailand is a place of temples. The oldest one is Wat Pho (Wat stands for Buddhist temple) of Bangkok. Though the history of this temple can be dated back to 200 years ago, the Wat Pho tourists now see is completely renovated new one. It is world famous for the golden reclining statue of Lord Buddha. The statue is 15 meters high and 46 meters long. Wat Pho is said to house largest number of Lord Buddha statues in the country. Some are brought here from Ayutthaya too.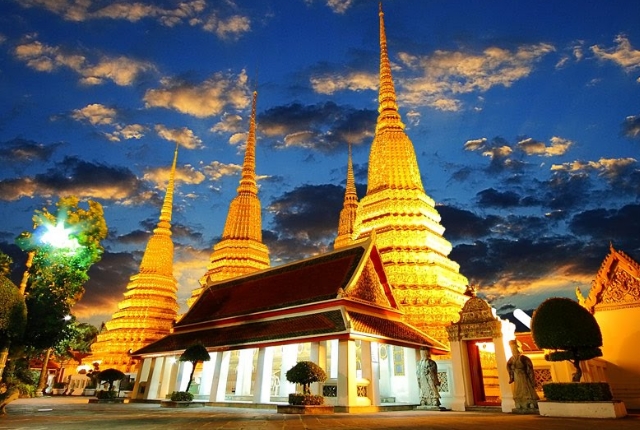 4. Wat Arun
A very distinguished landmark of Bangkok, Wat Arun is the temple of dawn. Situated on the bank of river Chao Phraya the temple looks awesome and spectacular from distance. The history of this imposing structure can be dated back to 17th century. But  significant features were added to the temple during the  rule of king Rama 2. This is a must see historic site for visitors in Thailand.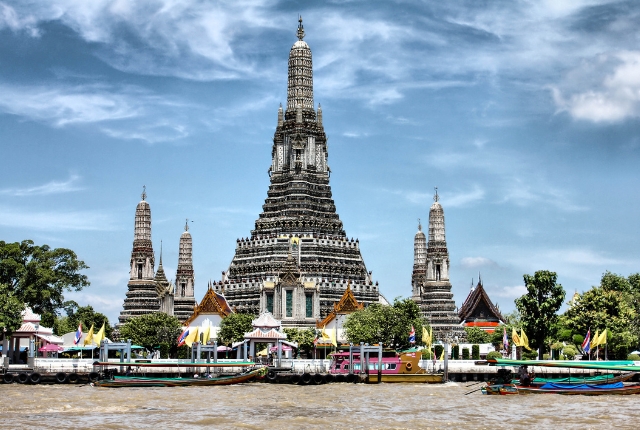 5. Grand Palace Of Thailand
This place served as royal palace from its construction in late 18th century to the shifting of residence to another palace by the present king. Now this palace in Bangkok is a major tourist attraction of Thailand. The place houses one of the most important temple Wat Phrakeaw which was once served as the temple of royal family. Visitors can see the famous small emerald Buddha statue in this temple too.
Visit Grand Palace Of Thailand