The southern border of California in US is ornamented with a beautiful, pleasant sea-side city called San Diego. Sun shines profusely in this amazing city inviting tourists and residents for outdoor activities, such as hiking, windsurfing, biking, snorkeling, kayaking, and swimming even in the cold months of winder. Lovely sandy beaches here are a great attraction throughout the year. Here, you can enjoy sunbathing in the summer, spring, and initial weeks of autumn. Strolling through the beautiful parks and along the coast is an amazing experience. Enjoy watching varied marine animals, gray whales, and migrating blue whales when in San Diego. So, let's have a look of fun activities that you can enjoy when in San Diego.
Find Below 8 Exciting Activities To Enjoy When Plan To Visit San Diego For Vacations:
1. Watch Pandas At San Diego Zoo
You can find adorable pandas, one of the endangered species, when you visit the San Diego Zoo. Having a close view of these endearing patch-eyed pandas is one of the experiences that most tourists visiting this city don't miss. Also, don't miss 'Early Morning with Pandas', a special program organized at this zoo for visitors to spend some quality time with pandas before the zoo opens entry for the public. You can go for a two-hour tour viewing pandas feeding on bamboo for their breakfast.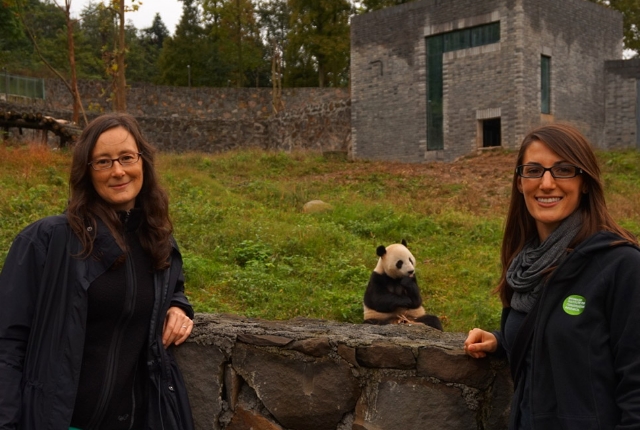 2. Learn Surfing
Do you want to learn surfing on the waves of water? Don't miss learning surfing at beaches at San Diego. San Diego is an excellent destination for learning surfing,  and you can find here lots of schools offering instructions for beginners in small group classes or with private lessons of surfing. You can learn surfing in appropriate steps, such as how to stand up properly on the board, timing the sea waves, paddling, and then have the exhilarating feel of riding on the incredible sea waves with an expertise.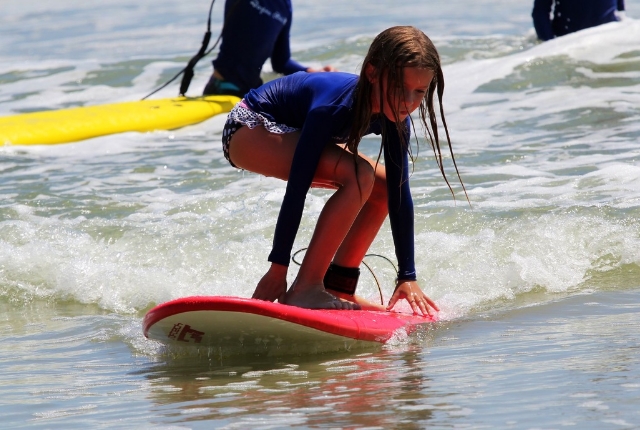 3. Walk On The Mission Beach
Go for a leisure walk along the three mile stretch of the Mission Beach. Here you can also enjoy fun activities, such as cycling, sunbathing, skateboarding, and rollerblading. Belmont Park, a seaside amusement part, is the hot spot of this beautiful beach where you enjoy historic roller coaster, street performances, relax in great restaurants, and eat yummy delicacies.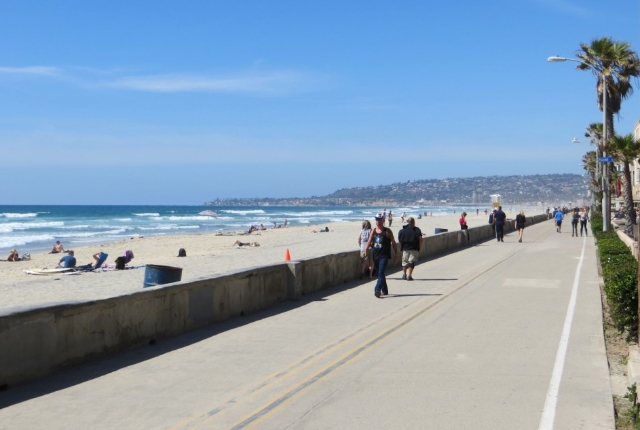 4. Discover A Variety Of Roses
Balmy southern atmosphere and great landscape gift San Diego with beautiful natural environment which is favorable for flourishing flora and fauna. Inez Grant Parker Memorial Rose Garden present in 1,400 acre long Balboa Park is popular for housing greater than 130 varieties of roses and about 1,600 rose flowers blossom in this rose garden. Each variety of rose feature a distinct beauty, and you can find a range of fragrances and colors of these beautiful flowers here. At Balboa Park, you can also explore a Botanical Garden, oasis of Palm Canyon, and a Japanese Garden.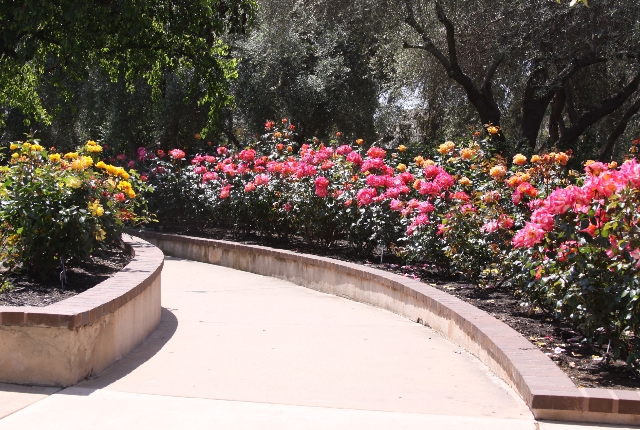 5. Cruise At San Diego Bay
Have the spectacular view of waterfront scene by cruising around the San Diego Bay. Enjoy yacht and boat tours, sunset cruises, dinner cruises, and sightseeing tours here. Also, watch aquatic wildlife and amazing landmarks of San Diego, and go for sports-fishing, fishing excursion, and charter boat tour. Don't miss the whale-watching experience along the coastline of California. Watch migrating gray whales and incredible blue whales. Go for the whale-watching tours that offer you interesting information about these marine mammals and their life.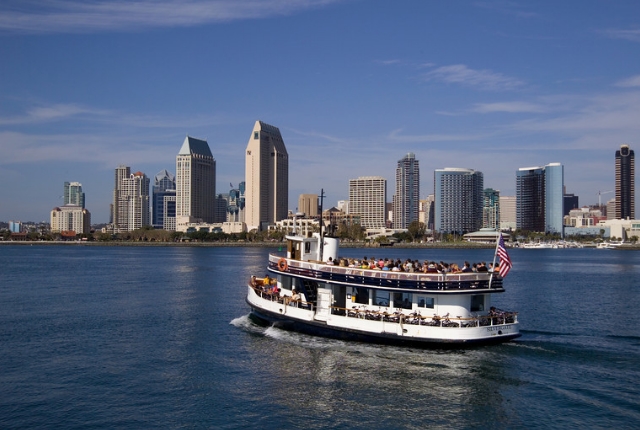 6. View Sunset At Sunset Cliffs Natural Park
You can have the pleasant experience of watching the scenic sunset at Southern California at the Sunset Cliffs Natural Park at San Diego. This park stretches 68 acres and it offers a distinct viewpoint to have panoramic view of the sunset with rosy-toned hues. You can also watch gray whales as they migrate to Baja California when you are at the Sunset Cliffs Natural Park.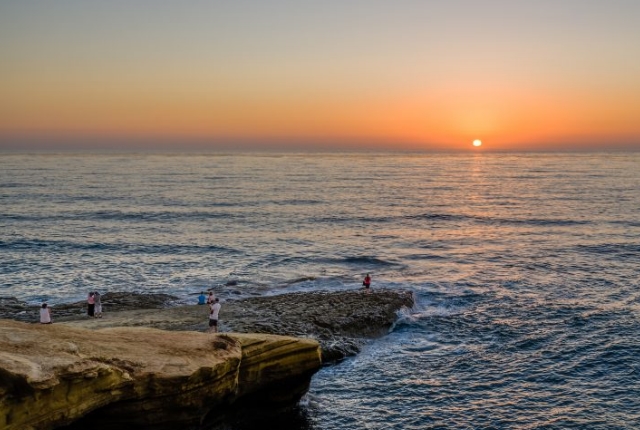 7. Explore San Diego's Old Town
Museums and Visitor Center at San Diego's Old Town State Historic Park help you delve in the history of the city. Observe blacksmithing demos on Saturday and Wednesday. One the first Saturday of the month, you can explore newspaper printing technology from 1800s that Print Guild displays. Watch amazing exhibition of antique quilting, weaving crafts, crochet, and knitting at the historic Quilt Guild and Fiber Arts center on the third Saturday of the month.
8. Attend San Diego Film Festival
Watch culture, films, and nightlife of San Diego at the annual film festival at San Diego. This fabulous even presents you international and American films. Enjoy this five-day festival organized in amazing Arc Light Theater present in La Jolla and Reading Theater in the Gaslamp Quarter. You can also watch the glamour of the red carpet and glamorous parties of celebrities, actors, and paparazzi here.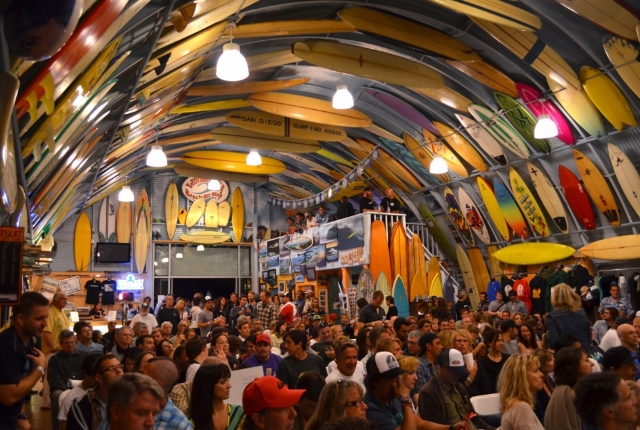 Now that you know these fun-filled activities to enjoy in San Diego, make no delay in planning your trip to this beautiful city as soon as possible.