Japan, a sovereign island nation in East Asia, is a truly timeless place where ancient traditions blend with modern lifestyle. This country is known for its extraordinary natural beauty. Japan has 30 national parks. These parks are spread over the four main islands of this nation. Akan National Park, Nikko National Park and Daisetsuzan National Park are some of the prominent national parks of this country. To learn more about these and other national parks of this gorgeous nation, read on.
Here Are 5 Interesting National Parks Of Japan:

1. Akan National Park
The spectacular Akan National Park is located on the island of Hokkaido – the northernmost of the country's four main islands. Akan National Park is one of the oldest national parks of the country. This site which achieved national park status in 1934 is spread over an area of almost 905 square kilometers. Akan national park has several large caldera lakes. The most famous caldera lakes in Akan national park are Lake Mashu, Lake Akan and Lake Kussharo. The spectacular natural beauty of this protected area is further enhanced by the presence of lofty volcanic peaks, including Mt. Oakan-dake, Mt Akan-Fuji and Mt.Kusshro-ko, thick forests and hot springs. The park is home to several endemic as well as rare species of flora and fauna. Hiking, canoeing and camping are some of the popular adventure activities which tourists can enjoy in Akan National Park.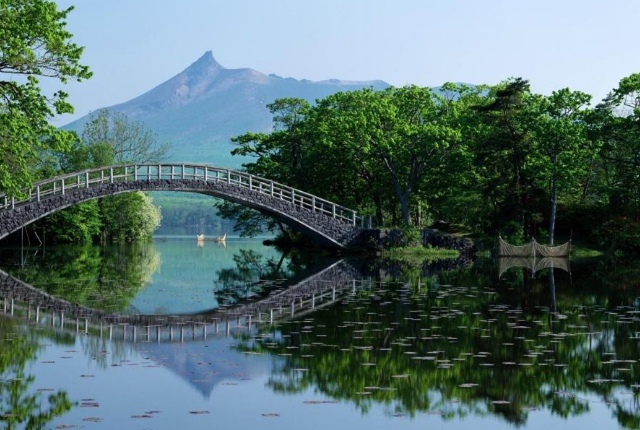 2. Nikko National Park
Nikko National Park abounds in natural beauty. The park is located in Honshu – the largest island in Japan. The park covers an area of 443.06 square miles. This site was officially recognized as a national park in 1934. The extraordinary natural scenery of this park is filled with tumbling waterfalls, placid lakes and majestic mountains. The exotic natural vistas of this park are further enhanced by the presence of numerous peaceful shrines and temples. Nikko National Park offers the perfect habitat for Japanese macaques, Japanese shika deer and black bears. Hiking, camping and canoeing are popular adventure activities which one can enjoy in this park.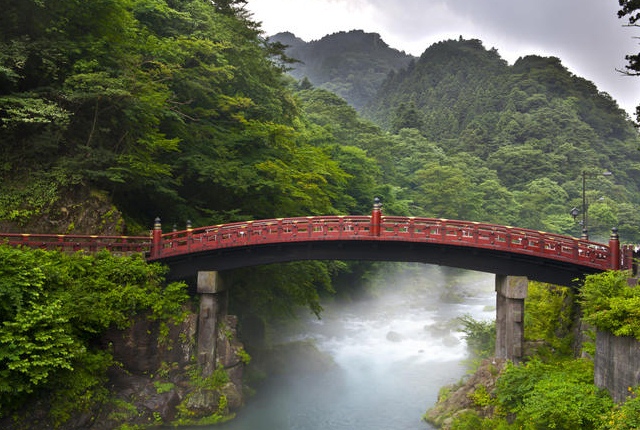 3. Daisetsuzan National Park
Daisetsuzan National Park is located in the mountainous region of the island of Hokkaido. Daisetsuzan is the largest national park of the country and covers an area of almost 2,267.64 square kilometers. Visitors to this park are mesmerized by the color intense hues of the mountains, the forests and the rivers. Daisetsuzan national park is home to a variety of endemic animal and bird species. The park has numerous well laid out hiking trails. For this reason hiking is the number one adventure activity among adrenaline junkies who visit Daisetsuzan national park.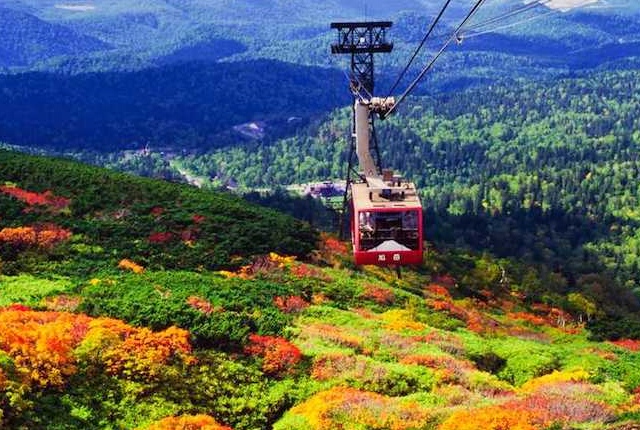 4. Yakushima (Island) National Park
Yakushima National park is located on the mountainous island of Yakushima. This island is known for its other worldly beauty. This pristine island is located approximately 60 kilometers from Kyushu (the southwesterly island of the country). The chief attraction of this national park are the giant, one thousand year old cedar trees. Yakushima National Park also has a beautiful stretch of coastline and several cascading waterfalls. This national park is home to over 1900 different tree species. The park also has 150 species of birds and 16 species of mammals. Visitors can explore the numerous well laid out walking, and hiking trails which crisscross the national park.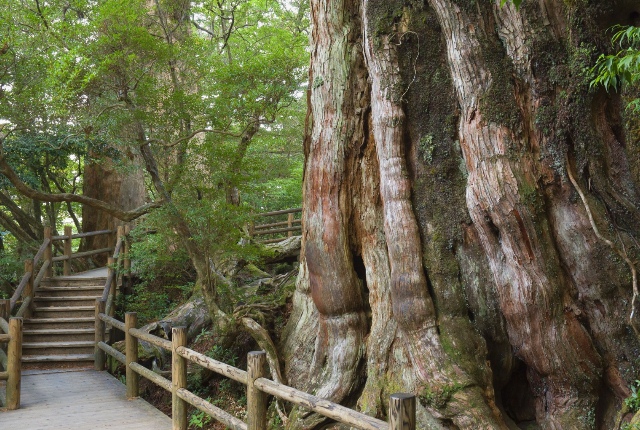 5. Oze National Park
Oze, Japan's largest highland marsh is located approximately 150 kilometers north of Tokyo, the capital city of the country. This park achieved national park status in 1934. This national park covers an area of 342 square kilometers. The Oze National Park is spread over four prefectures i.e. Gunma, Fukushima, Niigata and Tochigi. Hiking along the well laid out wooden trails is extremely popular among tourists who visit this park.