Ecuador or the Republic of Ecuador is a South American nation. This ecologically diverse region is home to many national parks. The national parks and protected reserves of this country cover nearly 17 percent of the national territory. The stunning national parks of Ecuador are home to a variety of rare and endangered animal, bird and plant species. Some of the notable national parks of this South American nation include Cotopaxi National Park, Yasuni National Park and Galapagos Islands National Park. To get an in-depth insight into these are other prominent national parks of this country, read on.
Here Are 7 Wonderful National Parks In Ecuador:
1. Cotopaxi National Park
Cotopaxi National Park, also known as the Cotopaxi Volcano National Park or Park Nacional Cotopaxi, is one of the most impressive national parks of this south American nation. This park is located in Cotopaxi province. Cotopaxi National Park is home to one of the most iconic volcanoes in the world, the Cotopaxi volcano. Visitors throng this park to get a once in a lifetime chance to climb the flanks of this massive beast. Less adventurous souls can spend their time hiking around the park. Cotopaxi National park has a Humid Mountain Forest cover. It is home to wild horses and Ilamas. Ornithologists can delight in the different bird species which are found here. The best time to visit this stunning national park is between the months of December to April.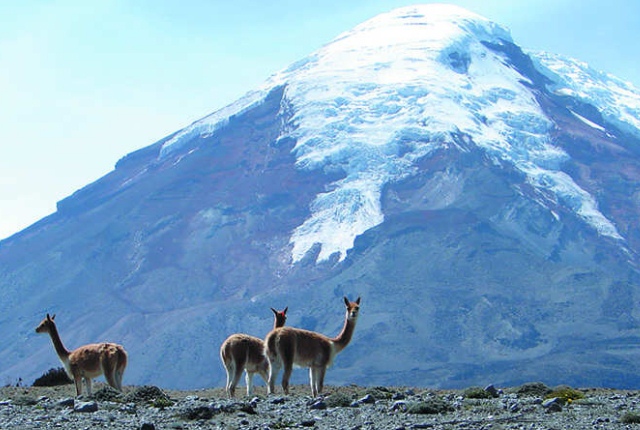 2. Yasuni National Park
Yasuni National park is one of the most ecologically diverse parks in the world. This park is located between the mighty Curaray and Napo Rivers. Yasuni National Park covers a whopping area of almost 9820 square kilometers. This national park has three very distinct ecosystems. The national park is home to hundreds of different species of flora and fauna. Many endangered plant and animal species call this park their home. Visitors to this park have the unique opportunity to catch a glimpse of rare animal species which include jaguars and pumas.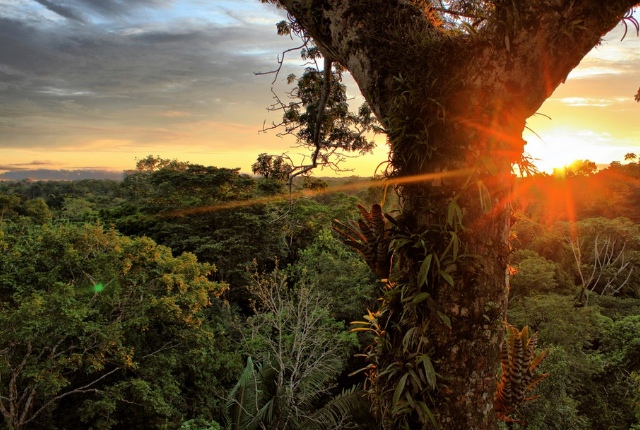 3. Galapagos Islands National Park
Galapagos Islands National Park is the most famous national park of the country (and the world). Established in 1959, this national park, which is recognized as a UNESCO World Heritage Site, is the oldest national park of the country. This national park covers a whopping 97 percent of the entire Galapagos Islands. Visitors to this ecologically sensitive region cannot tour the park without being accompanied by a naturalist guide. A visit to this park affords one the unique and rare opportunity to see exotic animal and bird species which include iguanas, sea lizards, giant turtles and blue boobies.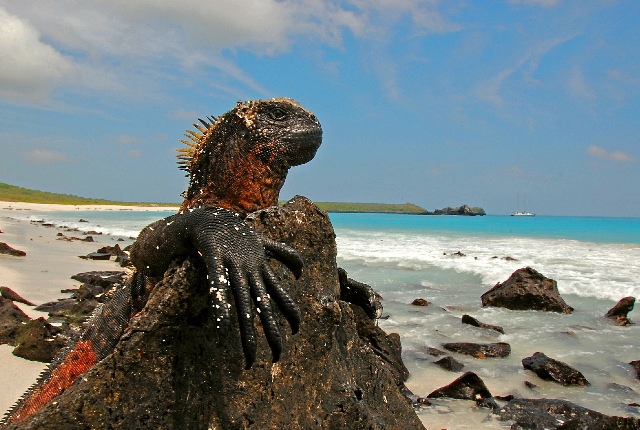 4. Sangay National Park
Sangay National Park also known as Park Nacional Sangay is one of the country's largest protected high land areas. Sangray National Park is a UNESCO listed World Heritage Site. The park is situated in central Ecuador and extends across the provinces of Tungurahua, Morono Santiago and Chimborazo. Sangray national park has a variety of ecosystems which include wetlands, fragile moorlands, cloud forest, Amazon rain forest and volcanic ecosystems. The park is has three large volcanoes (two active and one dormant). The park is home to a multitude of flora and fauna. Many rare and endangered animal species including tapirs, spectacled bears, Cock-of-the-rock, pumas, jaguars and giant anteaters can be found here. Hiking is the main adventure activity at this park.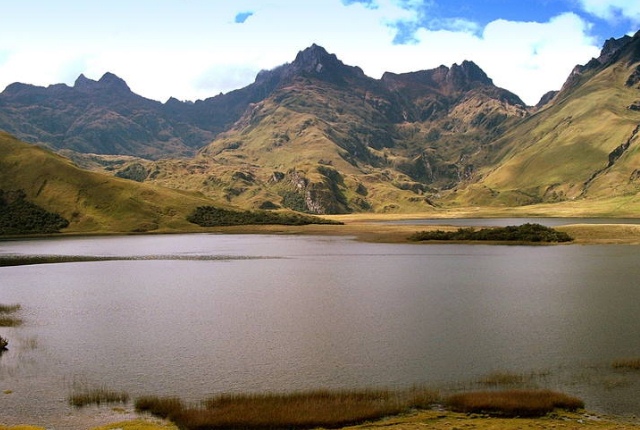 5. Llangantes National Park
Llangates National Park also known as Parque Nacional Llangates covers an area of almost 2, 19,707 hectares. The park was established in 1991. However, it gained national park status only in 1996.The park is famous for its stunning landscape and for its impressive biodiversity. The park is named after the majestic Llangates range which is located within the park precincts. The park comprises of 4 distinct ecological regions i.e. herbal moorland, moorland of dwarf bamboos, Frailejones forest and upper montane evergreen forest. There are numerous species of animals and birds which reside in this park. Some of the prominent animal species of this park include jaguars, spectacled bear, tapirs, ocelots and capybaras (large rodent like creatures).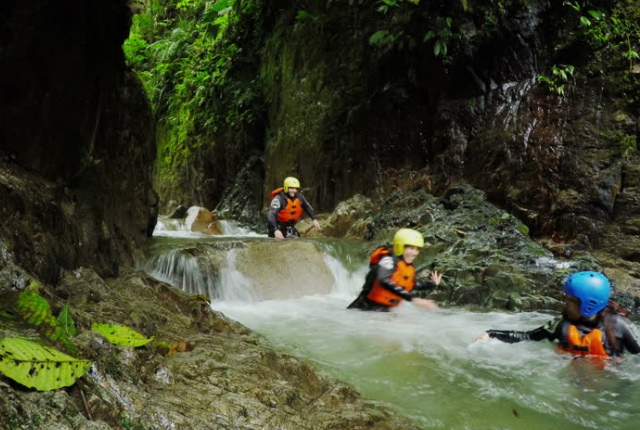 6. Podocarpus National Park
Podocarpus national park is located in the Andean highlands of Ecuador. The park is spread over an area of nearly 3, 60,000 acres. The altitude inside Parque Nacional Podocarpus or Podocarpus National Park ranges from 900 meters to 3600 meters. The park comprises of two main ecosystems i.e. tropical cloud forest and lower subtropical forest. The park is home to over 600 beautiful species of birds and nearly 3000 different species of plants. You can find many rare species of animals, which includes giant armadillo, Andean fox and jaguars, inside the Podocarpus National Park. 260 different species of brilliant colored butterflies can also be found here. Bird watching and hiking are the main activities which visitors can enjoy in this park.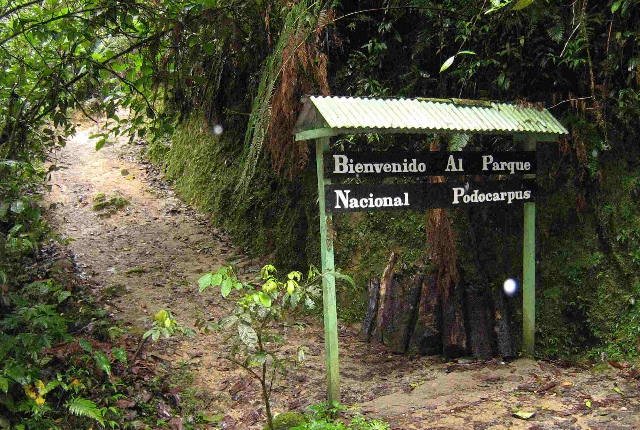 7. Machalilla National Park
Machalilla National park is a gorgeous preserve which is located on Pacific west coast of the country. This park was established in 1979. Machalilla National park covers an area of almost 55,000 hectares. The park has two distinct ecosystems namely tropical cloud forest and tropical dry forest. This national park is home to many different animal, bird, marine and plant species. The ideal time to visit this park is from June to November.