Vietnam is known for its jaw dropping natural beauty and for its unique heritage. This country is a rich tapestry of emerald green rice fields, vertiginous mountains, golden sand beaches, bustling cities and peaceful villages. This country also has several impressive national parks. Phong Nha Ke Bang National Park, Cuc Phuong National Park and Ba Vi National Park are just three of the prominent national parks of this south east Asian nation. To discover more about these and other national parks of this gorgeous nation, read on.
Here Are 5 Awesome National Parks Of Vietnam:
1. Phong Nha Ke Bang National Park
Phong Nha Ke Bang National Park, which was designated a UNESCO World Heritage Site in 2003, is located in the Quang Binh Province. The park covers an extensive area of almost 1, 26,236 square kilometers. Phong Nha Ke Bang national park is well known for its spectacular karst caves, it's almost impenetrable jungles, and for its numerous underground lakes.
The largest cave on earth, the Hang Son Doong cave, is situated inside this protected site.
The park has many unique ecosystems which provide refuge to different species of flora and fauna. Rare and endangered animal species which include the white cheeked gibbon, red shanked douc langur and the Hatinh langur can be found here. Hiking, kayaking and exploring the extensive cave systems of this park are some of the top adventure activities which visitors can enjoy here.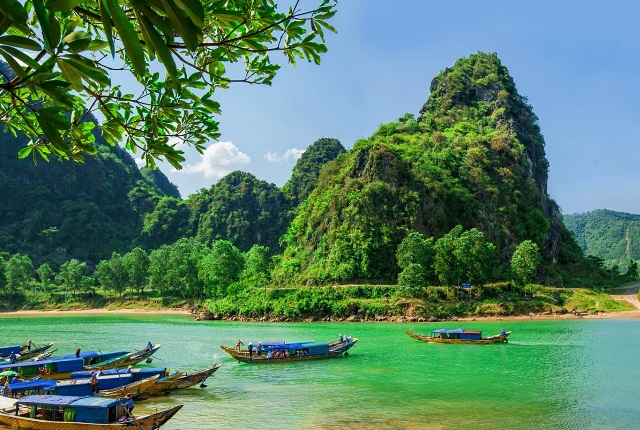 2. Cuc Phuong National Park
The Cuc Phuong National park is located approximately one hundred kilometers south of the bustling city of Hanoi in Ninh Binh province. This national park is the first and largest national park of the country. This gigantic nature reserve straddles two limestone mountain ranges and is spread over three provinces.
This stunning national park is home to many rare species of flora and fauna.
This park has 133 species of mammals, 307 species of birds, 122 species of reptiles and over 2000 species of plants. Visitors can look out for leopards, clouded leopards, rare giant back squirrels, green eared barbet, flycatchers and hornbills (to name a few exotic animals and bird species). The park also has many rare species of orchids.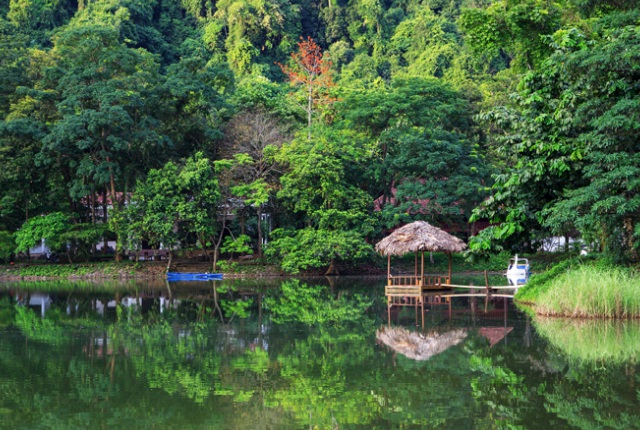 3. Ba Vi National Park
Like the other national parks of the country, the Ba Vi National Park too is an oasis of tranquility. This national park which is famed for its surreal natural beauty and mystical atmosphere is situated approximately 48 kilometers west of Hanoi. The park is spread over 10,815 hectares of land on a three peaked mountain range.
The park offers protection to numerous endemic and rare species of mammals, birds and plants.
Ba Vi National Park is a popular getaway for locals and tourists alike. Hiking along the well laid out forest trails, visiting the bird and orchid garden, taking a dip in the hot springs and visiting the 11th century shrine which is located at the apex of Tan Vien peak are some of the popular activities which visitors can enjoy at this park.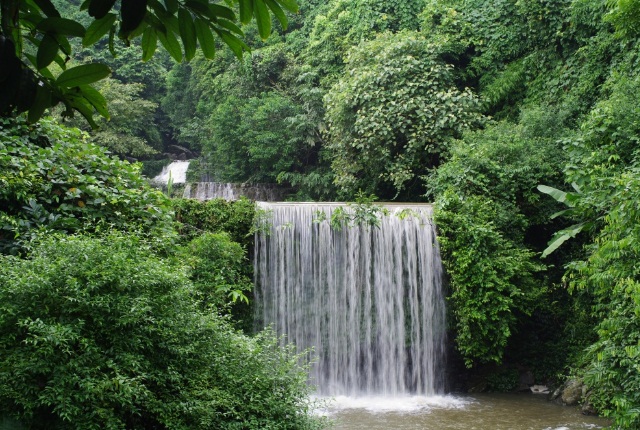 4. Cat Tien National Park
Cat Tien National Park, one of Vietnam's largest national parks is situated between Ho Chi Minh City and the city of Dalat. The park covers an area of almost 720 square kilometers. The park has many different ecosystems including seasonally flooding grassland, swamp forest, evergreen, semi evergreen and deciduous forest.
The park is home to 105 different species of mammals, 351 species of birds, 120 species of reptiles and 400 different types of butterflies.
Visitors can keep a watch for bison like guar, black crested gibbons and for the critically endangered Javan rhinoceros (one of the rarest , large mammals on the planet). Hiking is the top adventure activity at the park.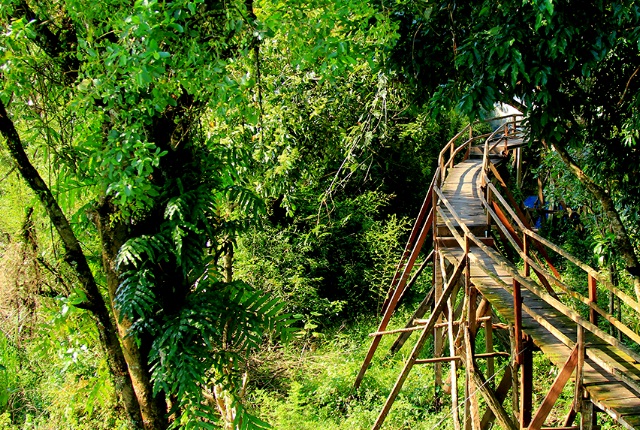 5. Bach Ma National Park
Bach Ma National Park is located in central Vietnam. This park is spread over an area of 220 square kilometers. Bach Ma National Park is a colorful mosaic of mountains, waterfalls and forests.
The park has two very distinct types of forest i.e. the sub tropical evergreen monsoon forest and the tropical evergreen monsoon forest.
This park is famed for its biodiversity. Leopard, Asiatic black bear, stump tailed macaques, crow, pheasants, herons and parakeets all call this park home.