Ever wondered from where Ecuador got its name from? No guesses, the Equator runs through the entire country and therefore, Ecuador. Situated in western South America, Ecuador has a stretch of above a thousand miles with the famous Andes Mountains with tropical rainforests. It offers beauty to the visitors with a variety of wildlife and landscapes and thanks to its small size, the country can be observed in a short period of timeBeach surfing, mountain biking, exploring the dense rainforests are a part of your schedule if you happen to visit this place.
 Following Are The 10 Top Tourist Attractions In Ecuador:
1. Montanita
None would want escape the coastal life of Ecuador for once and if you do, you've probably missed out on the best place in Ecuador. Stated on the pacific Coast, the town of Montanita is a remote village which holds magnificent resorts and other coastal property. Surfing is the specialty for the people from this town and if you want to learn Spanish, this is the top rated place for the same as Montanita has numerous Spanish teaching schools. Sea food is another heavenly aspect of this town.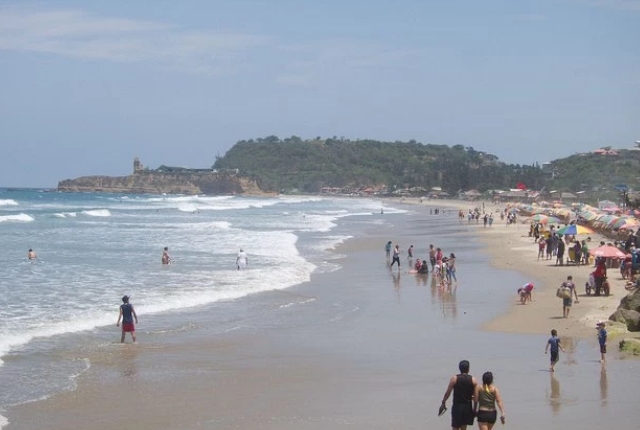 2. Cotopaxi
Ever curious about visiting a volcano? Ecuador provides a perfect getaway to see one at the peak of Cotopaxi. Cotopaxi is the second highest peak in Ecuador and the beauty lies in its snow-capped volcano tip. Cotopaxi is not far from Quito, thus providing a day trip, a short and sweet one.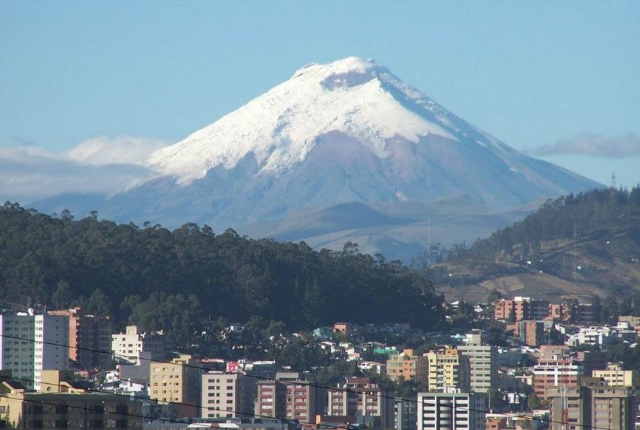 3. Quilotoa
A lake surrounded by mountains from all 4 sides. Situated in Andes, the lake was formed because of the volcanic eruptions somewhere about 800 years back. The lake is about 250 metres deep with astonishingly crystal clear water.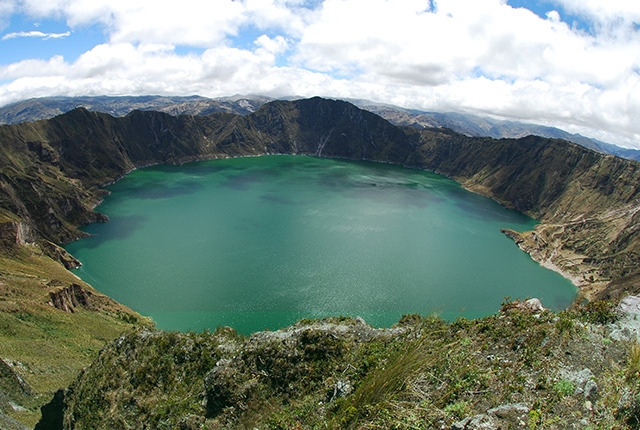 4. The Basilica Of The National Vow
Present in the capital city of Quito, this cathedral is the largest neo-catholic house of worship in the western half of the world. A fun fact- this cathedral is still not finished, because according to the legend, if the cathedral was finished, it would summon the end of the world.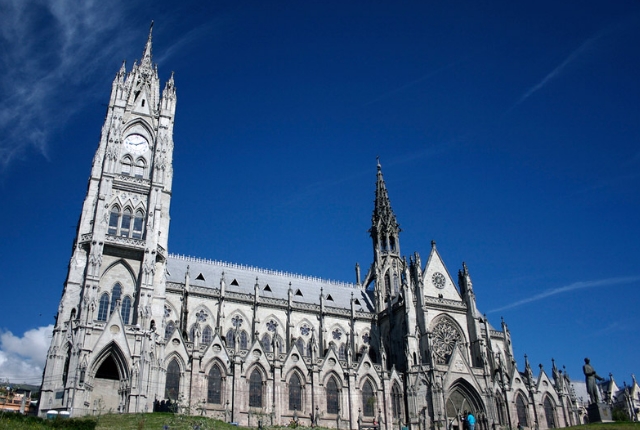 5. El Panecillo
Very much like Christ the Redeemer statue in Rio, Brazil, the El Panecillo is a statue of Virgin Mary in her wings looking over the town of Quito. A 45 meter tall statue, it derives its uniqueness from the 7,000 separate aluminum pieces used to build the statue.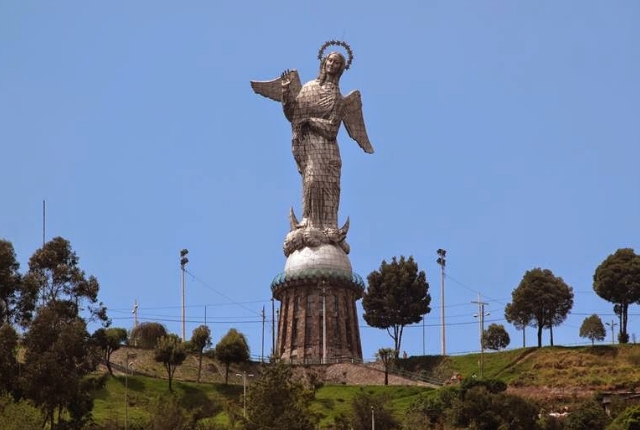 6. Malecon 2000
Not all places are traditional in Ecuador. Malecon proves to be one modern city where you can shop and have world class meals. The city is also inclusive of libraries, river walks, fine arts and museums.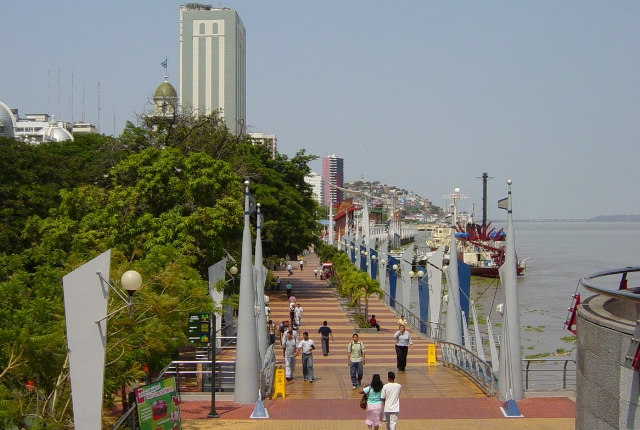 7. Cajas National Park
Yes we have spoken about the rich diversity the country shares due to its tropical climate. The Cajas National park is a home to over 1000 types of animals and consists of over 1 million species of plants and trees. The best part about the national park is the beautiful 250 lakes, not that you can cover the place in one day.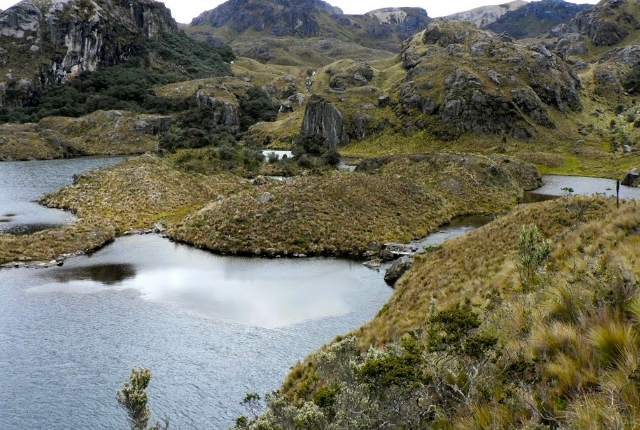 8. Banos
Now coming to adventure, Ecuador doesn't stay behind. The town is full of activities that attract millions of tourists every year. River rafting, rock and mountain climbing, hand gliding and what not are all done here. Banos is fascinates the tourists to because of its natural hot water springs, somewhere a visitor can go, sooth and relax. Not surprisingly, this would be your first destination to look forward to in Ecuador.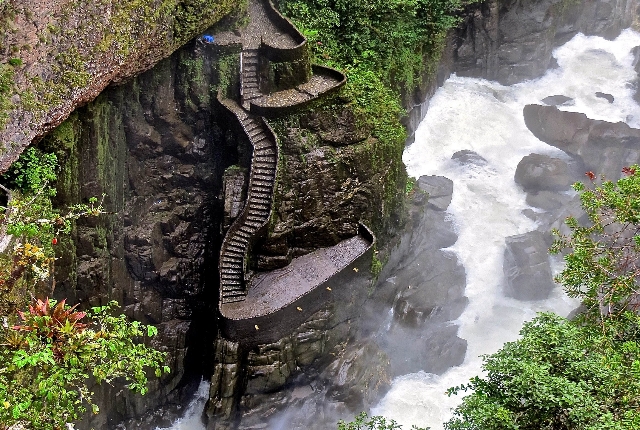 9. Mojanda Lakes
Peace and nature, if you are looking for the two, this area is a must visit. The 3 lakes situated here were formed because of the Mojanda Volcano, which erupted 200,000 years ago, but has been inactive ever since. Nevertheless, the lakes are a token left behind by the volcano and the isolated area is just perfect to explore by a person.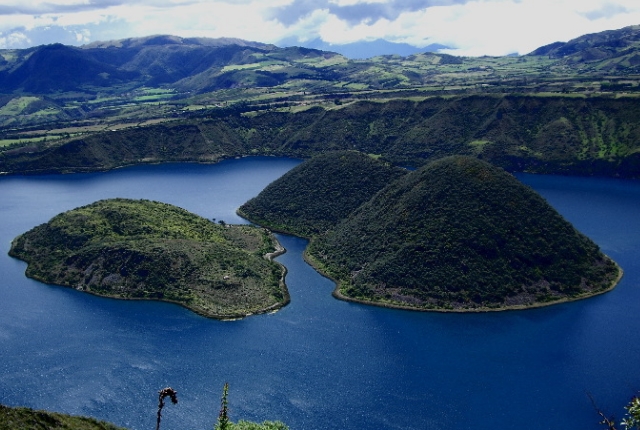 10. Tena
Famous for its white river rafting on the Amazon, Tena is an area with lush green forests, home to over a million species of both flora and fauna. Jungle expeditions, safaris, basically raw natural survival if interests you, this is not a place one must miss during his visit to Ecuador. You would be lucky if you get to see a tribe(s), as the near scape of this town is home to a lot of wild tribes.