Are you interested in an excursion of exploring beautiful lakes? Then, Michigan should top you list. The name Michigan itself means 'large lake' or 'large water' in French. Michigan is a beautiful, enchanting US state whose borders are adorned by 4 Great Lakes. This enchanting state is home to greater than 11,000 lovely inland lakes and around 64,980 ponds and lakes. Known for having the longest freshwater coastline on the planet, Michigan is full of small, large, man-made, glacial, and inland lakes. Some of its lakes are adorned by surrounding ancient forests, while some lakes graced with surrounding huge dunes that tower over them. And, you must be eager to list some prominent, spectacular lakes in Michigan to explore, aren't you? Scroll down to discover some of the most stunning lakes in this mesmerizing US state.
Find Below Ten Most Beautiful Lakes In Michigan To Explore:
1. Torch Lake:
One of the most famous lakes in Michigan is Torch Lake, which is the longest and deepest lake in this stunning state. It is world famous as the third most beautiful lake on the planet. 19 miles long and 111 feet deep lake also has significant for its weekend on 4th of July. Due to the presence of several sandbars, you can hop out of your boats and enjoy wading through enchanting, turquoise waters here.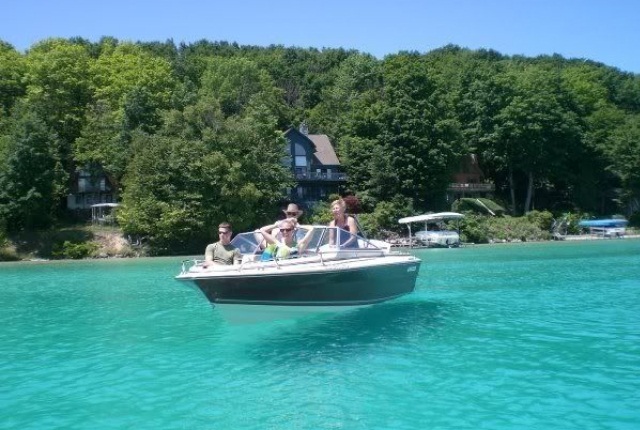 2. Lake Michigan:
Well-known for its spellbinding shores and numerous family fun activities, Lake Michigan is the second biggest Great Lake in this fabulous state. While exploring this lake, you may get a feel that you are on an ocean rather. You can enjoy here a plethora of exciting activities, such as sailing, swimming, fishing, and many more. Besides this, Lake Michigan is also well-known for its rich history.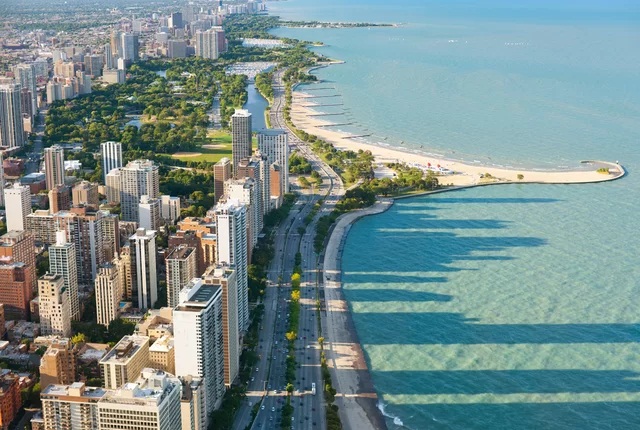 3. Lake Huron:
You simply can't afford to miss visiting enchanting Lake Huron when in Michigan. It is famous as the third biggest Great Lake in Michigan, and it appears like a beaver. You can enjoy a host of activities over here. If you are a diver, then this lake is a perfect destination to explore the underwater environment. Make sure you visit Sunrise Coast when here to watch sweeping views of the sunrises.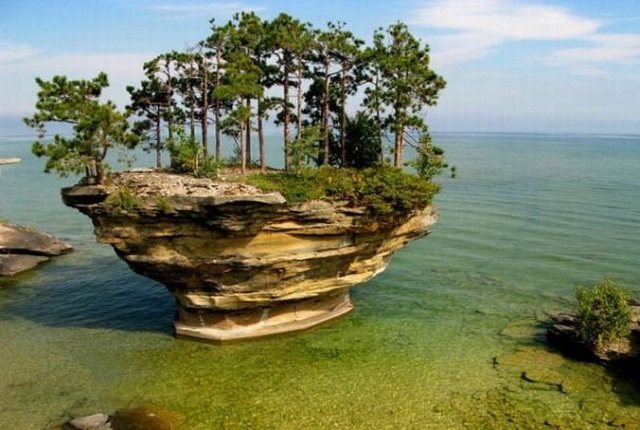 4. Lake Superior:
Take time out to visit Lake Superior, which is the biggest of the Great Lakes, and forms a border between Canada and Upper Peninsula of Michigan. Even though you may need to take some efforts to reach here, your efforts are indeed worth it. Do not miss enjoying the fun of diving, fishing, sailing, and kayaking over here.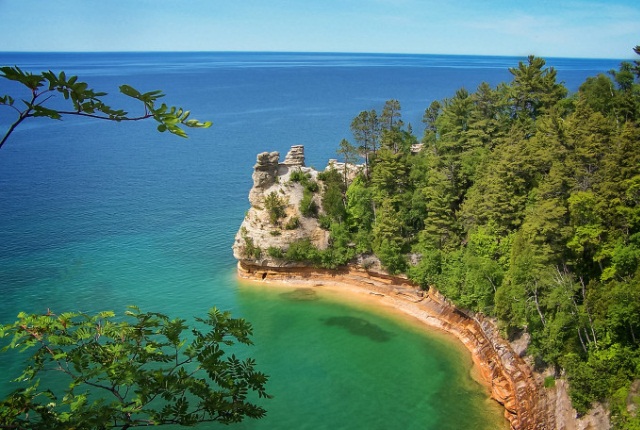 5. Lake Erie:
Lake Erie is fascinating and the smallest of all the Great Lakes that outline Michigan. If you are fond of outdoor activities, you can have a great over here enjoying the fun of boating and fishing. Also, you can explore numerous small islands that are scattered across this beautiful lake. Besides this, spanning 1,607 acres Lake Erie Metropark offers you a great place to enjoy the game of golf, swim in pools, and explore beautiful trails and shores of the lakes.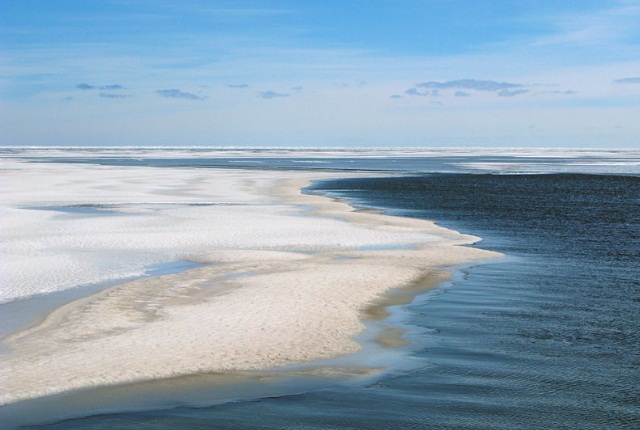 6. Lake Gogebic:
The biggest lake present on the Upper Peninsula and home to outstanding fishing grounds, Lake Gogebic is a must-visit destination in Michigan. It is also popular for several magnificent waterfalls. If you visit Lake Gogebic during the months of winter, you may get to watch spectacular Northern Lights in the skies. Also, you can enjoy the thrill of skating and ice fishing over here.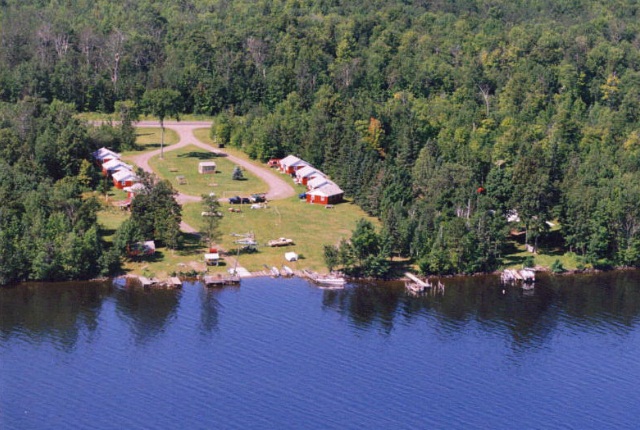 7. Elk Lake:
Popular as quieter than the Torch Lake and the second deepest Lake, Elk Lake is a wonderful destination for tourists to explore. Spend a pleasant time in the pristine water and the fascinating surrounding area here. Have fun play water sports in the Caribbean blue waters here.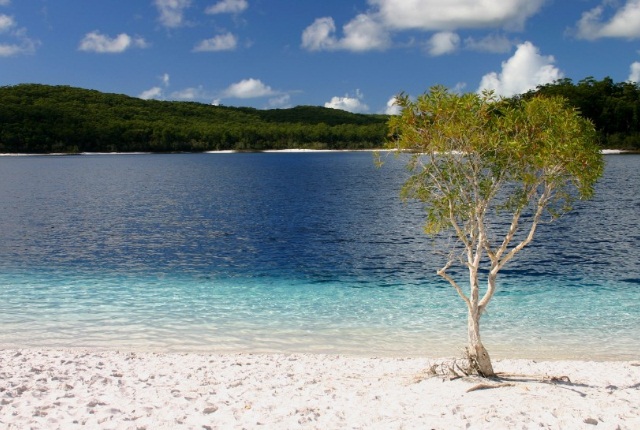 8. Lake Charlevoix:
Pay a visit to Lake Charlevoix, which is indeed a Northern Michigan lake and its northernmost end almost gets on Lake Michigan. Plan to visit this fascinating lake in October as at this time of the year people celebrate Apple Festival over here by offers all kinds of apple products along the shores of lake for enjoyment.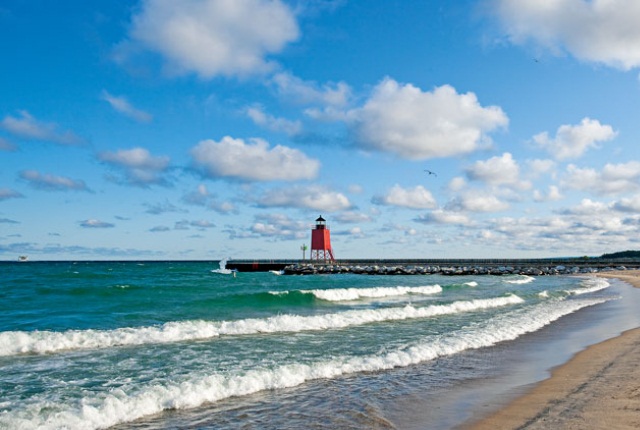 9. Mullett Lake:
Mullett Lake is named after John A. Mullett, a gentleman who had surveyed this region between the years 1840 and 1843. It is popular for its record of the biggest inland sturgeon being found in Michigan. Mullett Lake is also home to brown, rainbow, lake, and brook trouts.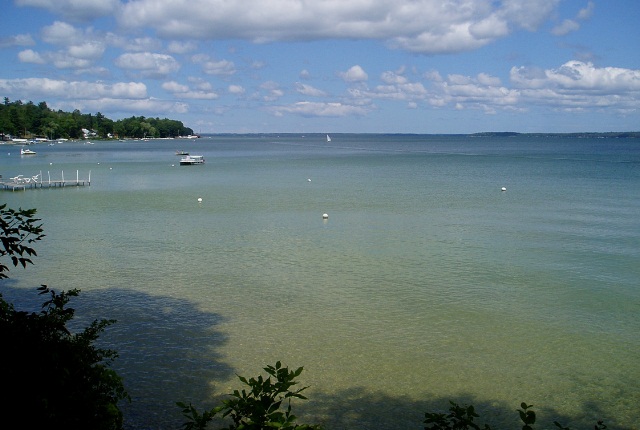 10. Burt Lake:
As Burt Lake State Park is situated at the south of this lake, it is famous as Burt Lake. Miles of fabulous hiking trails and sprawling 2,000 feet sandy coastline are peculiar features of this lake. Exploring this lake is truly a wonderful experience.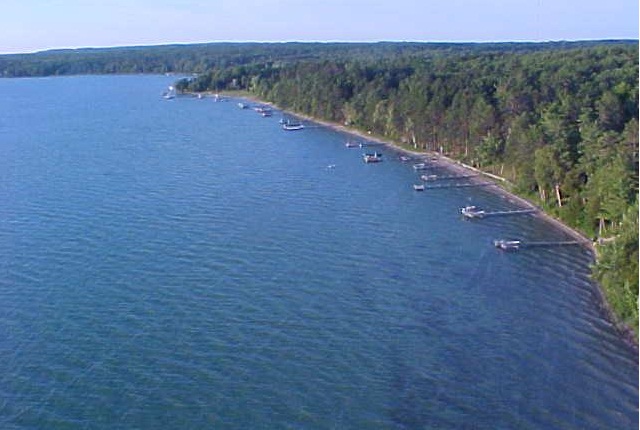 Now that you know these ten spellbinding lakes in Michigan, make sure you explore each one of them during your sabbatical in this beautiful US state.