Situated in Central Europe, Austria is surrounded by Czech Republic, Germany, Hungary, Slovakia, Slovenia, Italy, Switzerland, and Liechtenstein on all four sides. The landlocked mountainous terrain is known all over the world for the Alps. The country has many water bodies and lakes visited by tourists and travelers. Even the local people like to enjoy near the lakes. The waterfront views are amazing in Austria. You must see the lakes when you visit the country. We will tell you about some lakes of Austria.
Following Are The 7 Most Scenic Lakes In Austria:
1. Lake Schlegeis
Lake Schelgeis is situated below Olperer mountain hit, which is Austria's well-known tourist spot. It is an artificial lake with a large number of hiking trails passing through it. Guided tours are available in the lake so that people can see the dam wall of the hydroelectric dam. There is a breathtaking view of the famous Olperer glacier. The lake was built in 1970.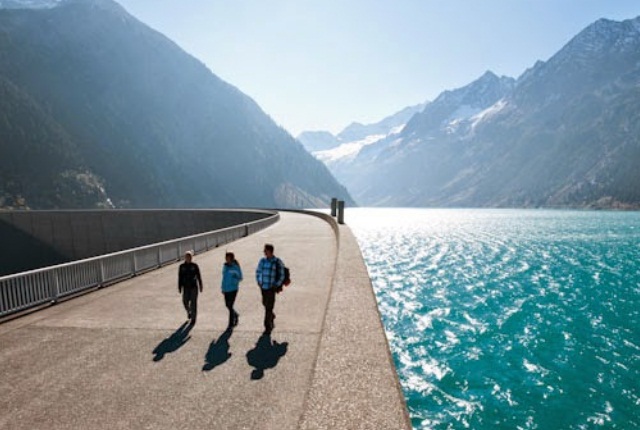 2. Plansee Lake
Plansee Lake is very huge and it is situated in Tyrol. A canal from this lake goes to Heiterwang lake. The Plansee Lake is an ideal water body for boating. Many other rivers connect to this lake. People who like outdoor enjoyment visit the lake to spend their time. There is a long paved pathway in the area where you can do jogging and cycling. Also, some people like to do skating here. The lake is good for fishing and scuba diving. Passenger ferries help visitors in passing through this lake.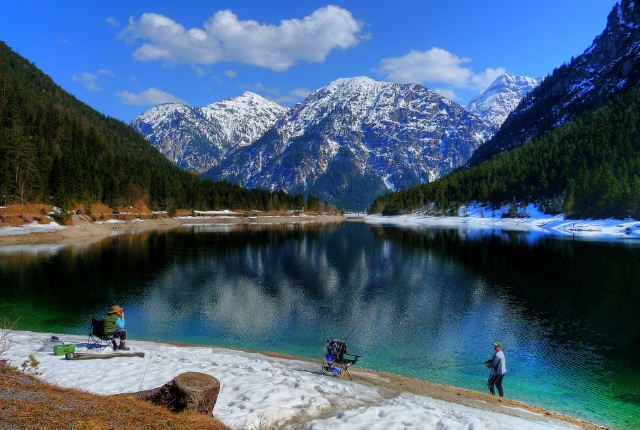 3. Mondsee Lake
Mondsee Lake is situated near Salzburg area and you can enjoy many types of water sports activities in it. Its water is very warm. The lake is very good for sailing and surfing. People enjoy swimming in it.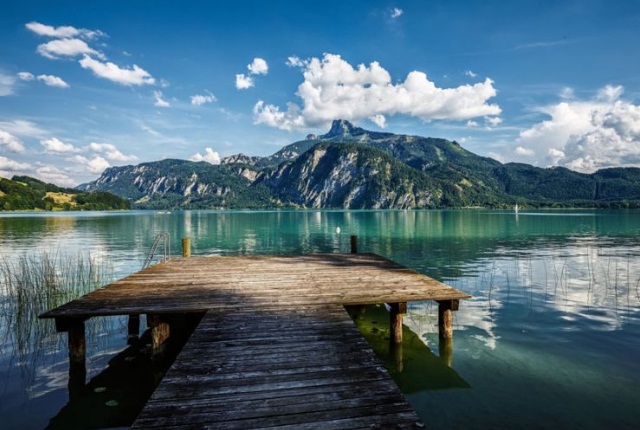 4. Lake Durlassboden
Lake Durlassboden, situated in Zillertal valley lies between Tyrol and Salzburg. It is an artificial lake and its water comes mainly from the river Gerlosbach. The lake has Eighty-three meter high earth dam. A large number of tourists and visitors come to see and enjoy the lake during summers. The Zillertal Alps are visible from this area. It is an ideal spot for fishing, sailing, sunbathing and surfing. There is sailing and surfing training school located here. Cycling tours is a famous activity of this lake.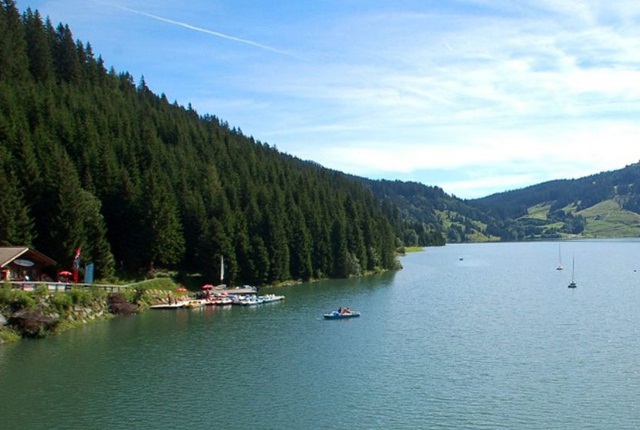 5. Traunsee Lake
Traunsee Lake is famous in Austria for Lungy, which is an underwater creature that lives here. The expansive lake has a beautiful shore on which many villages are located such as Altmunster. Also, found on the shore area is a well known medieval castle called Schloss Ort. Traunkirchen village is also situated on the lakeshore.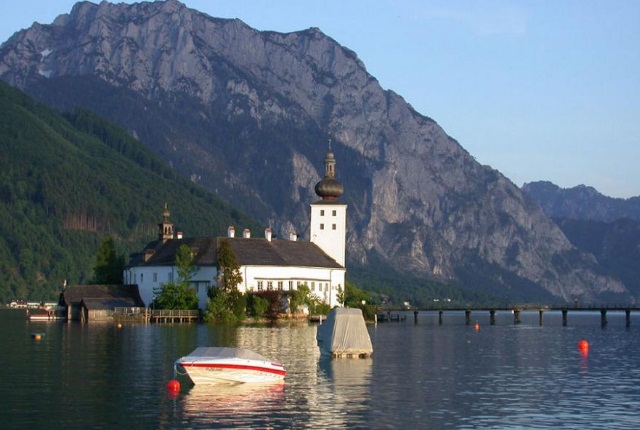 6. Mattsee Lake
Mattsee Lake in Austria is situated outside Salzburg. It has blue waters and there are mountains and farmland in the surrounding area. The beach is grassy with food shops that sell local foods and drinks. It is good for enjoying volleyball, diving and sliding. Boats are available on rent on which you can float on the lake. It is an ideal holiday and vacation spot.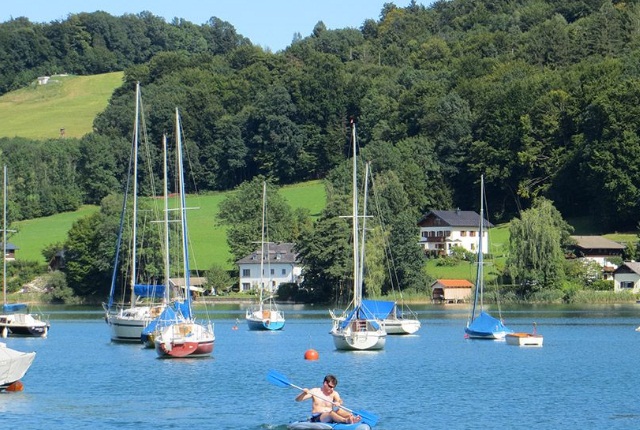 7. Faaker See Lake
Faaker See Lake has clean and drinkable water. The water is fit for use by people and it is of high quality. The lake has many beaches in which you can do swimming. People can relax near the lake and do sun basking. Many events are organized in the lake including the European Bike Week held once a year. It is an event in which you can see the rally of motorcycles. The lake is good for fishing. People like to do ice skating in the lake during extreme cold in winters when the water becomes frozen.