Is Salzburg on your travel bucket list? That's a great idea! Salzburg is one of the most popular cities that you can find in Austria and the continent of Europe. UNESCO World Heritage Site listed unique old town center which is adorned by spectacular baroque architecture is one of the most popular and best-preserved attractions that you can find here. Beautiful gardens, outstanding museums, breath-taking mountains, charming lakes, and impressive architecture adorn the renowned city of Salzburg. So, if you are planning a sabbatical in Salzburg, then you should have a list of interesting things to do with you to make your excursion more memorable and more refreshing. Read on to discover all about it.
Find Below Eight Most Enjoyable Things To Do In Salzburg, Austria:
1. Go To Mirabell Palace & Gardens
Don't miss visiting Mirabell Palace & Gardens when exploring Salzburg during your vacations. Mirabell Palace is an amazing historical structure constructed in 1606. It is one of the finest structures in Austria and it's known for being listed as cultural heritage monument. Pay a visit the amazing Marble Hall, which is known for being a venue for Palace Concerts. Enjoy exploring stunning gardens in Salzburg that offers you spectacular views of Salzburg Cathedral. View Pegasus Fountain and themed gardens here.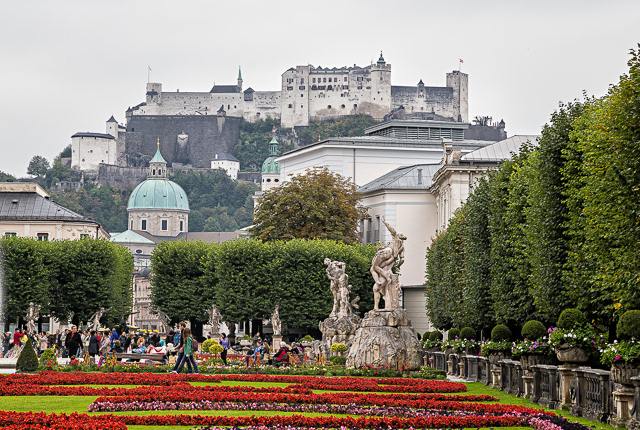 2. Explore Toy Museum
Take time out of your busy travel schedule to explore Toy Museum which you can find in the vicinity of Mozartplatz and outstanding Mirabell Palace. You and your kids can have fun for hours at this fantastical attraction in Salzburg. The museum has two sections. You can find several historical displays of games and old toys in the museum section. And, you can find various interactive rides and activities in the 'hands-on' section of the museum. Your kids will enjoy activities, such as mini race-circuit, learning how old shop appeared and functioned at imitation shop, and marble run.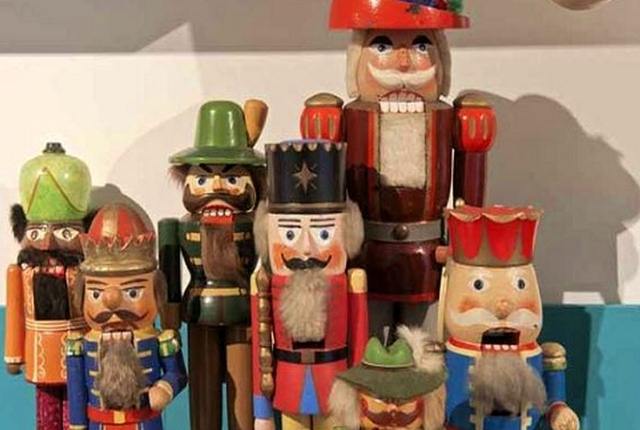 3. Visit Salzburg Cathedral
Make sure you visit Salzburg Cathedral, which is an incredible Baroque Cathedral that you can find next to the Salzburg Residenz and St. You can see dual bell towers present at the front façade. Watch stunning Marian Column. You are sure to appreciate the simple eye-catching interiors of the cathedral.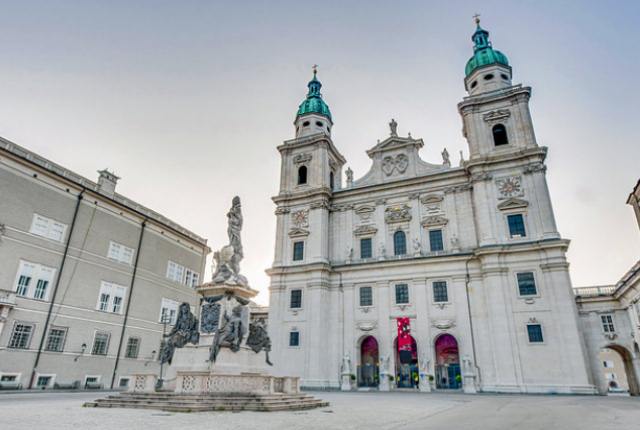 4. Trek To The Eagles Nest
Plan a day trip to the Third Reich era building, which is present in the vicinity of Berchtesgaden, when holidaying in Salzburg. Indeed, the Eagles Nest is a worth-visiting area to enjoy the fun hiking. Spend a pleasant time at this mountain getaway in at a height. Gaze at the breath-taking views of magnificent Bavarian Alps. The historical importance and impressive architecture of this structure attract lots of tourists and spectacular views of the countryside down there.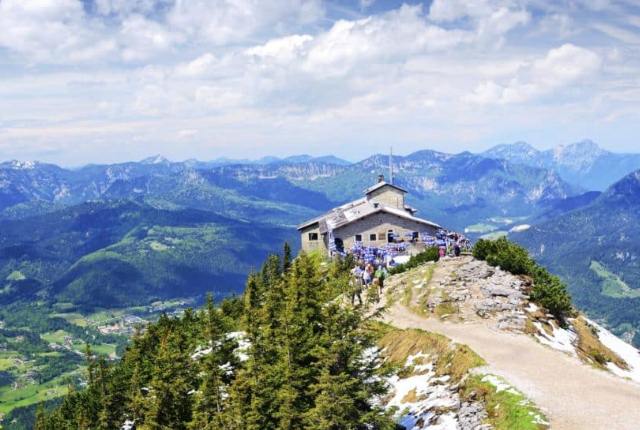 Also Visit:
5 Things That Should Not Be Missed On A Trip To Linz Austria
5 Things That You Should Definitly See In Hallein Austria
7 Most Scenic Lakes In Austria
11 Captivating Honeymoon Destinations In Austria
5. Walk Around Mozartplatz Square
Have a stroll around Mozartplatz, which is a popular peaceful square which is adorned by beautiful Bronze statue, that you can find in the mid of the Old Town. Apart from the stunning statue, you can find plenty of museums and interesting attractions present at the square. Make sure you visit The Salzburg Christmas Museum, outstanding Traklhaus, and other worth-seeing attractions. Just off this amazing square, you can spend time exploring two more interesting squares namely Domplaz and Residenplaz.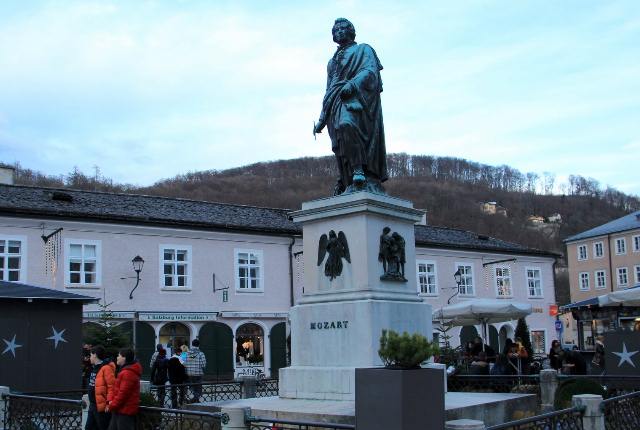 6. St. Peter's Abbey
Are you a history buff? Then, don't miss visiting St. Peter's Abbey in the Old Town when vacationing in Salzburg in Austria. Built by Saint Rupert in 696 originally over the old Christian ruins has stood here at Salzburg there since. Pay a visit to Benedictine Monastery, which is known as the oldest one and home to the oldest Library located in Austria. Current architecture of the abbey comprises Renaissance and Romanesque styles. This peculiarly eye-catching religious building is home to a Cemetry, Catacombs which is open to visitors, Library comprising greater than 10,000 volumes, and a Long gallery which is home to several big paintings.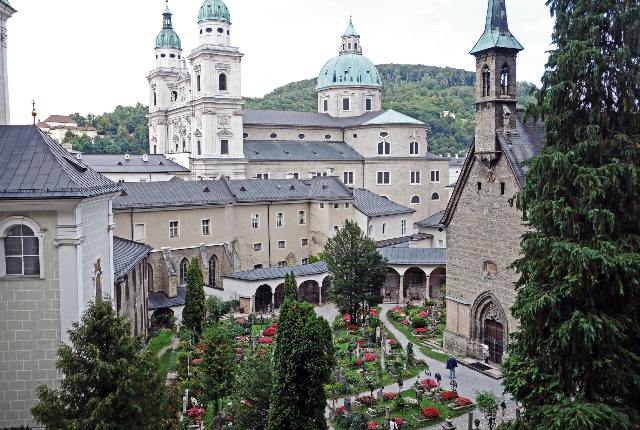 7. Experience Thrill At Gaisberg Mountain
If you are an adventurist, then you should not miss visiting and exploring Gaisberg Mountain during your excursion in Salzburg. You can find this Gaisberg Mountain in the east of this beautiful city, and it's an ideal destination to enjoy the thrill of hiking and other adventure activities. Have fun exploring more than 20 km well-marked trails over here. Also, you simply can't miss out the fun of mountain biking and paragliding over here. A bus from the outskirts of Mirabell Palace will take to this fun-filled destination.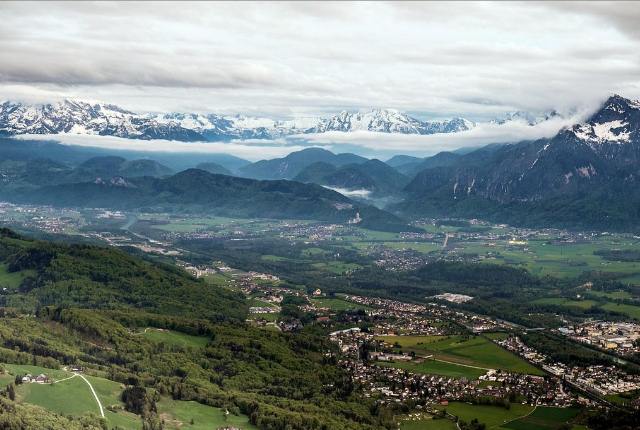 8. Hellbrunn Castle
Surrounded by enchanting park and Salzburg Zoo, Hellbrunn Castle present in the southern Morgz in beautiful Salzburg is a worth-visiting destination. Originally, it was built in 1600 as a residential villa. Today, spectacular gardens and trick fountains over here are the prominent attractions. Gardens are home to Fountains, Water Automats, and Grottos.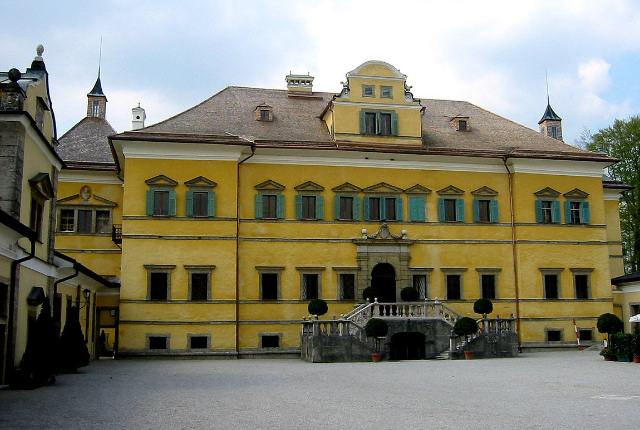 Now that you know these eight interesting things to do in Salzburg, then you must go for each one of them to enjoy your sabbatical in Austria.