Austria is a central European bordered entirely by land county that has enormous heritage and historic value. From ancient time this country is going through major political ups and downs resulted from connections to foreign cultures like Roman, France, Prussia, Germany etc. Austria became involved in world war 1 also. At present Austria with all its natural beauty, culture and historic heritage is one of the nations favorite to tourists from all over the world. A tourist who loves historic places can be highly satisfied with Austrian historic sites. There are some UNESCO world heritage sites in the country too.
Here Are 5 Spectacular Historic Attractions Of Austria:
1. Ancient Pile Dwellings, Alps Region
There are more than hundred sites in Alps where dwellings of people from Neolithic and Bronze age are seen. These sites are mostly found on banks of different lakes. In this regard Austria has five different such ancient historic sites on the banks of lake Attersee, lake Keutscharsee and lake Mondsee.  Several items used by the people of those ages are also been found from these Alpine regions. A tourist who has weakness for such ancient attractions can visit these places in Austria. Additional attraction is the beauty of lake surrounding. A UNESCO world heritage site.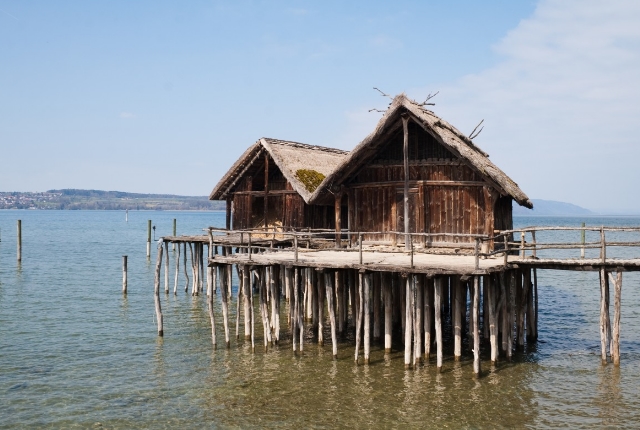 2. The Roman City Of Carnuntum, Pannonia
It is already told that in ancient time parts of Austria came under the rule of  Roman empire. At present tourists can see ruins of ancient Roman city of Carnuntum in Pannonia, Austria.  Carnuntum was a  city of 50AD that was first established as a military stronghold. Late it assumed a very big and sprawling city with 50000 inhabitants. It was abandoned when barbarians started attacking Roman settlements. Now relics of residential blocks, plinths, amphitheater, public baths etc are seen here. A huge gate known as Heathen's Gate catches the eye in this archeological site. There is a museum for visitors too.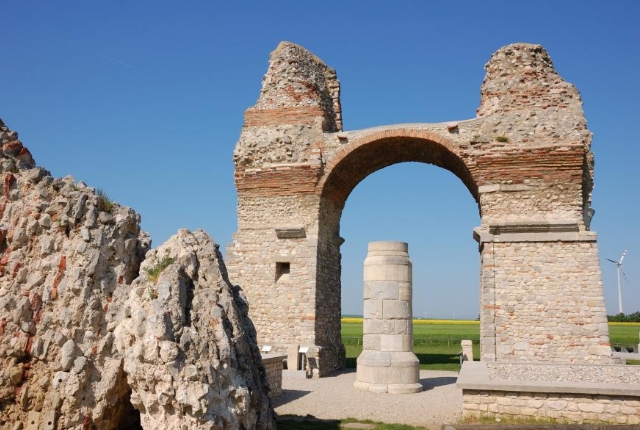 3. Hohensalzburg Castle, Salzburg
Europe is full of medieval castles. If you have a weakness for such castles then you can visit this unique Hohensalzsburg castle while  visiting city of Salzburg. This castle is located on a hill over the city. It was established in 11th century by Prince Gebhard 1 Helffenstein as well as Archbishop of Gebhard.  Later the castle saw additions and renovations too. Now it houses a museum where interested visitors can see royal rooms, articles, weapons, old instruments used to play music, ancient currency etc. The view of the city below from this castle also can mesmerize you.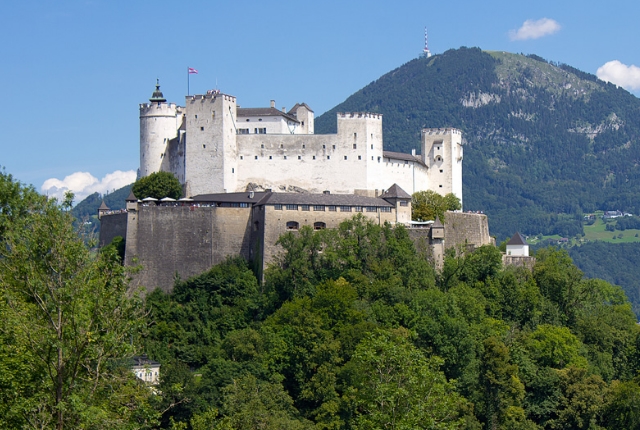 4. Historic Center, Vienna
Vienna the capital of Austria is serving the country as an important place of royal power and politics from long ago. For this reason the central part of this city is full of gorgeous historic architectures like palaces, residential buildings, statues, roads etc. These architectures can be dated from 16th to current century. Tourists who visit Austria do not leave the country without visiting Vienna. And this city center is the prime attraction. This area is a UNESCO world heritage site.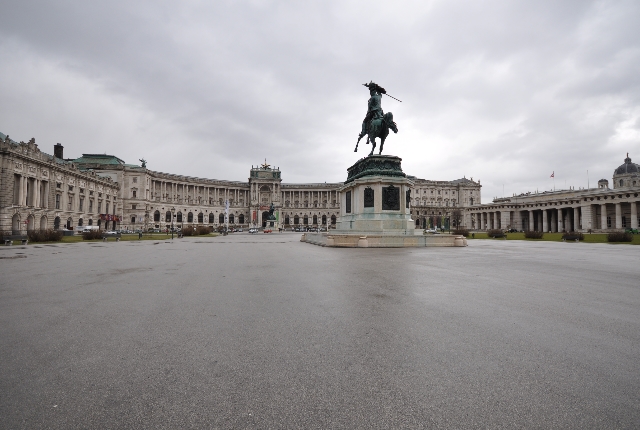 5. The Court Church, Innsbruck
If you are interested in history and like to visit places that have great and spectacular architectures then do not miss this court church or Hofkirche in Innsbruck, Austria. The main attraction of this place is the last resting place of 16th century emperor Maximilian 1. This tomb with several statues of saints, family members of the emperor and small statues of Roman rulers is a real feast for a history lover. The statues and grandeur of the whole place will surely make your jaw dropped in wonder.