Enchanting country located in the Central Europe, Austria is world famous for its rich history, baroque architecture, beautiful places, unique traditions, rugged Alpine terrain, charming mountain villages, and plethora of fabulous activities. And, it is a perfect honeymoon destination for newly-weds to pleasant, relaxing time in enchanting natural surroundings that Austria offers. Vienna is well-known as the capital of this fascinating European country. Eye-catching Bogemian Forest, attractive eastern hillside vineyards, and amazing lakes adorn Austria making it an inviting destination for honeymooners to enjoy exploring various outstanding attractions here. So, if you and your spouse have plans to visit Austria for your honeymoon, read on to learn some fabulous destinations here that you should not miss.
Find Below 11 Amazing Honeymoon Destinations In Austria To Explore:
1. Schonbrunn Palace
Plan to visit magnificent Schonbrunn Palace, which is one of the most prominent tourist attractions that you can find in Vienna, Austria, with your spouse when honeymooning in this exquisite European country. This spectacular palace featuring wonderful red, gold, and white colors comprises about 1,440 rooms which were constructed by Emperor Leopold I between 1696 and 1712. Maria Theresa turned it into imperial summer palace. Make sure you visit all fascinating attractions that the Palace Park offers, such as the Privy Garden, a labyrinth and maze, world's oldest zoo, and an eye-catching summerhouse of marble located 60 m atop hill.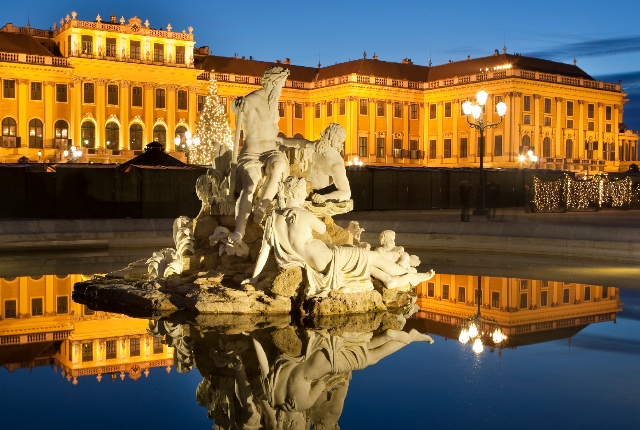 2. Grossglockner Alpine Road
If you and your spouse are fond of road trip or hiking, plan to explore picturesque Grossglockner Alpine Road. You can watch clear, eye-catching view of Grossglockner, which is the tallest mountain in Austria. Capture photos of fascinating alpine scenery from here.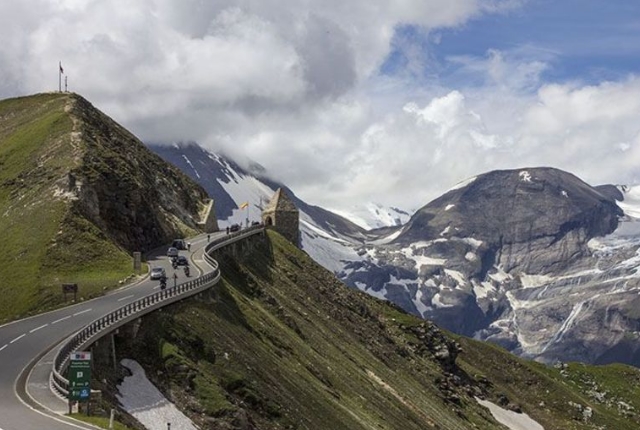 3. Eisrieswelt Caves
Do not miss the rare opportunity to explore breathtaking, amazing ice caves by visit Eisrieswelt Caves with your loved one when in Austria for your honeymoon. Carry a lamp as you walk through the caverns which are developed due to melting and refreezing of ice. Explore various narrow passages in these incredible ice caves. Gaze at stunning ice pillars here. Watch amazing edges of ancient glaciers. You will discover that several streams and waterfalls tend to flow through these ice caves' passages.
4. Hohe Tauern National Park
Are you and your spouse fond of nature reserves and forests? If so, do not miss the great opportunity to explore Hohe Tauern National Park during your honeymoon in Austria. You can find it in the centre of the breathtaking Austrian Alps. This sprawling 1800 sq. km national park is home of several endangered species of animals and plants. It is famous for being the second biggest national park in Europe. Watch spellbinding meadows here that are adorned with colorful alpine flowers. Gaze at largest glaciers and towering peaks of Austria when exploring this humongous national park. Discover old natural, spectacular landscapes developed by the Ice Ages, breathtaking waterfalls, and rugged cliffs when you are touring through this enchanting national park in Austria. You simply can't miss visiting amazing Gastein Valley here.
5. Hallstatt
Spend a pleasant time with your loved one in Hallstatt, a small charming village that you can find in Salzkammergut. It is well-known for its peculiarity of salt production. Discover rich history of prestige and wealth of Hallstatt. Plan to go to subterranean salt lake here. Watch beautiful Alpine houses here that date back to 16th century. Visit Gothic Catholic church, which you can find on the west side of exquisite Lake Hallstatt. Explore trail that takes you to the Echern Valley to watch spectacular Waldbachstrub waterfall and glacial potholes with your spouse.
6. St Anton Am Arlberg
Are you and your spouse fond of skiing? If yes, then make sure you visit St. Anton am Arlberg, which is a beautiful village in Austria situated in Tyrol. It offers incredible ski terrain offering you a great opportunity to enjoy the sport of skiing with your spouse when honeymooning in Austria. Also, plan to visit the outstanding Museum St. Anton am Arlberg here to learn more about the charming chalet and ski history of the area.
7. Vienna State Opera
You simply can't miss visiting outstanding Vienna State Opera, which is one of the popular spectacular architectural wonder located in the heart of capital of Austria. Watch one of the topmost orchestras in the world with your spouse at this opera. Vienna State Opera is also well-known for its rich history of most popular ballets or operas performed in modern and classical version.
8. Melk Abbey
Located at the top of the cliff, Melk Abbey is one of the world's most popular monasteries that you can visit with your loved one when honeymooning in Austria. Watch pleasant, charming views of River Danube's calm waters from here. Visiting this place of tranquility is sure you please you. Melk Abbey is also well-known eye-catching spiritual center popular for its impressive Baroque architecture, praiseworthy music, and liberal arts.
9. Swarovski Visitor Centre
Pay a visit to Swarovski Visitor Centre, also well-known as an outstanding museum Swarovski Crystal Worlds that you can find in Wattens when holidaying in Austria. This incredible museum was constructed in 1995 in honor of 100th anniversary of Swarovski, an Austrian crystal company that has been creating glitzy crystal jewellery and pieces for greater than a century. You can find that the halls of this centre are divided into unique themes, namely Calligraphy, Crystal Planet, Ice Lane, Dome, Meditation, and Theatre, that shine in the light of crystals.
10. Archaeological Museum, Carnuntum
Make sure you visit the Archaeological Museum, Carnuntum which is popular as spectacular Roman Legionary Fortress that dates back to the birth of Christ. Carnuntum was popular as a big city that supported about 50,000 inhabitants. Discover amazing displays in the museum building here. You can learn a lot about the unique life of a Roman city by visiting this stunning museum in Austria during your holidays.
11. Gurk Cathedral
You simply can't miss visiting Gurk Cathedral when holidaying in Austria with your spouse. It is one of the beautiful structures and one of the best cathedrals featuring praiseworthy Romanesque architecture in Austria. 72 outstanding statues and 82 heads of heavenly angels adorn the fabulous altar of this eye-catching cathedral. Watch numerous impressive painted frescoes that are more than 800 years old when visiting this spectacular cathedral. Do not miss exploring the incredible crypt that supports the main structure of the cathedral on its 100 amazing pillars.
Now that you know these 11 fascinating honeymoon destinations in Austria to visit, make sure you explore each one of them when touring through this beautiful European country for your honeymoon.