Want to go for honeymoon in Spain? Then, you have made a excellent choice of pleasant destination. Spain is one of the most popular European countries worldwide blessed with enchanting destinations to spend relaxing time during your honeymoon. Madrid is the capital of this country. Hot samba, flamenco dances, and endless Sangrias are sure to make your holidays here more enjoyable. So, if you have plans to visit Spain after tying a knot with your loved one, find below some of the most prominent fascinating destinations that you must not miss when vacationing in this amazing European country. Read on to find all about it.
Find below ten enchanting honeymoon destinations in Spain that you should explore.
1.Barcelona
One of the most spectacular destinations that you must not miss when holidaying in Spain with your spouse is Barcelona, which is popular as Catalonia's the cosmopolitan capital. Barcelona is world famous for its enchanting architecture and art. Discover various landmarks here. You simply can't miss visiting Sagrada Familia church when in this Spanish city. Do not miss visiting Barcelona's history museum MUHBA. Enjoy exploring various Roman archaeological sites. Shop at lively markets that you can easily find in this tourist destination. Listen to vibrant music at night. Explore sun-drenched beaches. Gaze at 2000 years old impressive architecture.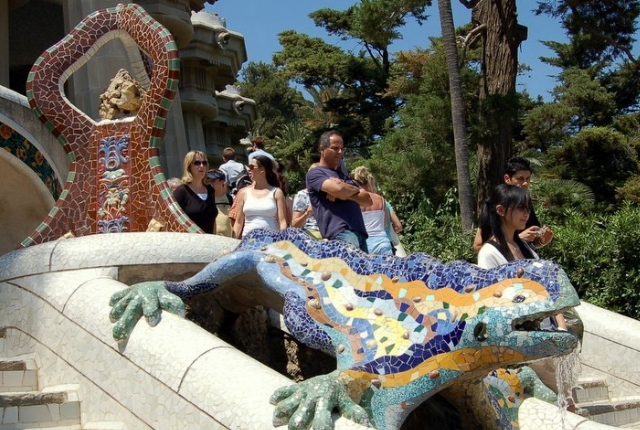 2. Toledo
Make sure you visit Toledo, an ancient interesting city set on atop a hill, that offers you fabulous attractions to explore. Fortified and walled location of Toledo with river at its base and castle on its top make it an enchanting spot to explore. Explore cobbled streets, gaze at spectacular ancient walls, and eat delicious food here. Visit beautiful churches, mosques, amazing synagogues, and outstanding museums in this city.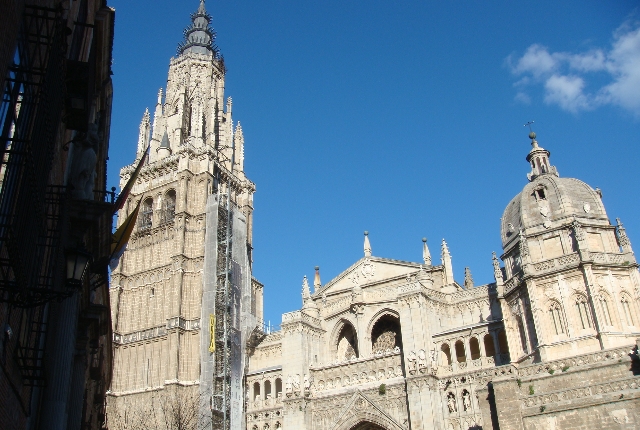 3. Tenerife
One of the most spellbinding destinations that you must visit with your spouse while honeymooning in Spain is Tenerife. You would love to stay in one of the plush beach resorts here. Stroll on the white sandy, pine-fringed beaches that offer you a perfect romantic getaway. Holidays in Tenerife offers you a wonderful opportunity to enjoy a perfect blend of moderate heat, rain, and sun. Explore various rocky terrains. Go for walks in tropical forests. Watch spectacular backdrops. Also, explore Mount Teide, the tallest mountain in Spain. Enjoy shopping at various designer shops here. Do not miss enchanting whale watching experience in the southwest coast of Tenerife. Plan to visit incredible Teno Rural Park to discover lush green forests and jaw-dropping, amazing landscapes.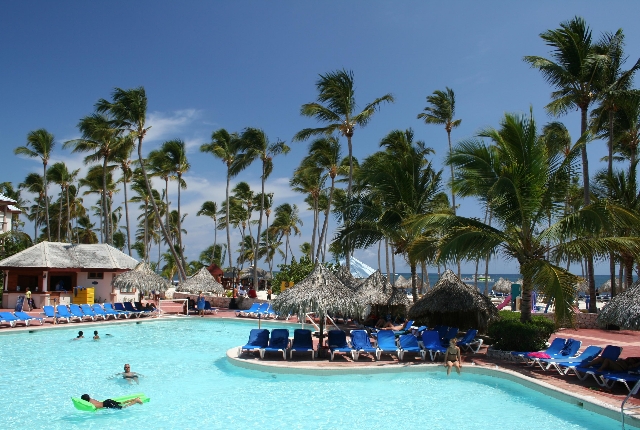 4. Madrid
Your holidays to Spain won't be complete if you won't visit Madrid, the capital and a perfect tourist spot that you must not miss visiting. A visit to Madrid offers you a great opportunity to discover the perfect blend of urban lifestyle of Spain which is adorned by relaxing Mediterranean attitude. If you and your spouse are party lovers, visit various restaurants here. Enjoy eating various scrumptious cuisines. You simply can't miss trying Tapas when exploring Madrid. Have an enjoyable time visiting several manicured parks that include outstanding Buen Retiro. Discover rich, fabulous repositories of impressive European art here. You can find here excellent art collections here. Do not miss visiting baroque Royal Palace and Armory when holidaying in Madrid.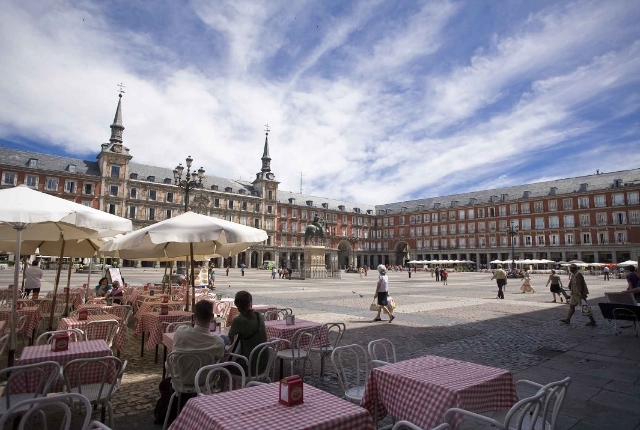 5. Andalucia
Andalucia is a perfect gateway in Spain for honeymooners. You can spend a wonderful relaxing time here in sun, enchanting seawater, and sand. Explore hill top retreats here. Discover charming remote village when touring through Andalucia. You can't miss to explore natural wetlands at Doñana and Sierra de Aracena. Do not miss exploring historic, natural Alpujarras Mountains when in Andalucia.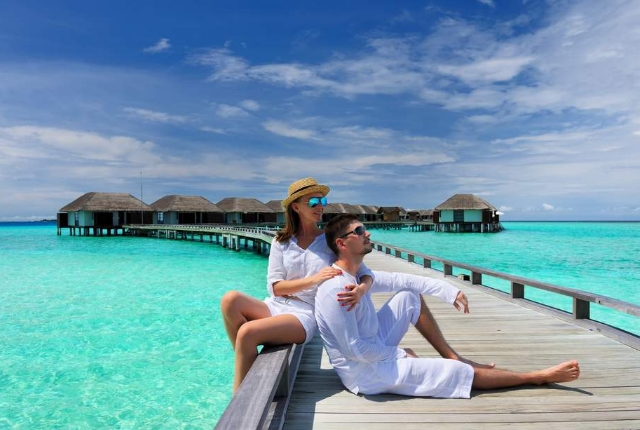 6. Benidorm
Plan to visit Benidorm, which is a popular city that you can find in the province of Alicante on the enchanting coast of the Mediterranean Sea. You simply can't miss the fun of exploring spellbinding golden sandy beaches, such as Poniente Beach and incredible Levante Beach here. Make plans to visit four theme parks here. Dance with your spouse at amazing discos in this pleasant city. Also, Benidorm is a great destination for adventure-lovers. You can enjoy the thrill of water sports, such as scuba diving, windsurfing, exciting water skiing, and paragliding, and numerous indoor adventures. Enjoy eating delicious cuisines at plush restaurants in this city. Also, shop to your heart's content at various shopping venues.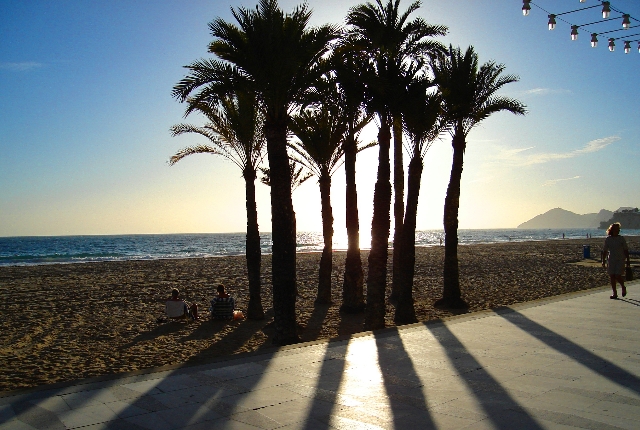 7. Costa Galicia
Do not miss exploring spellbinding Costa Galicia, which is situated on the Atlantic coast of Spain. Explore secluded white sandy beaches, spectacular green coast, amazing windswept coves, and pleasant cliff top retreats. You simply can't resist eating delicious seafood here. Don't miss the thrill of thermal bath here. Make sure you go for wild coastal walks when exploring the fascinating region of Costa Galicia.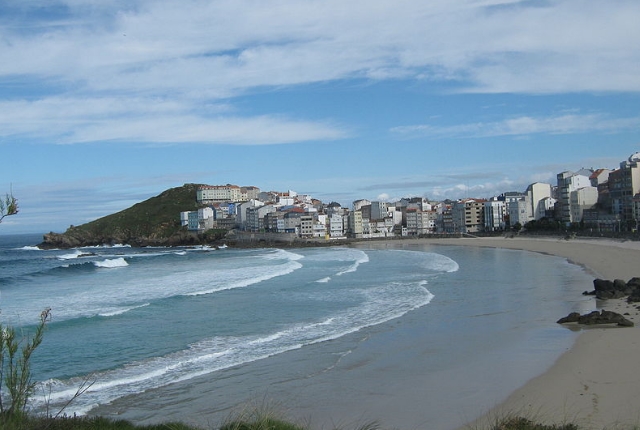 8. Mallorca
Mallorca, a Balearic island, is one of the most popular tourist destinations that honeymooners should not miss exploring when in Spain. This heavenly Mediterranean island is a great destination for enjoy a host of adventurous activities, such as hiking, private yachting, and exploring various cycling routes. Visit exquisite forts here. Spend a leisure time on white sandy, pine-fringed beautiful beaches. Do not miss visiting picturesque beaches and whitewashed windmills. Explore limestone mountains when visiting Mallorca. Also, you get a great opportunity to gaze at Moorish and Roman remains here. Make sure you do not miss visiting 13th century Santa Maria Cathedral here. Attend fabulous music festival. Visiting various stone-built villages in Mallorca can also offer you a wonderful experience. Spend some time exploring lovely art galleries.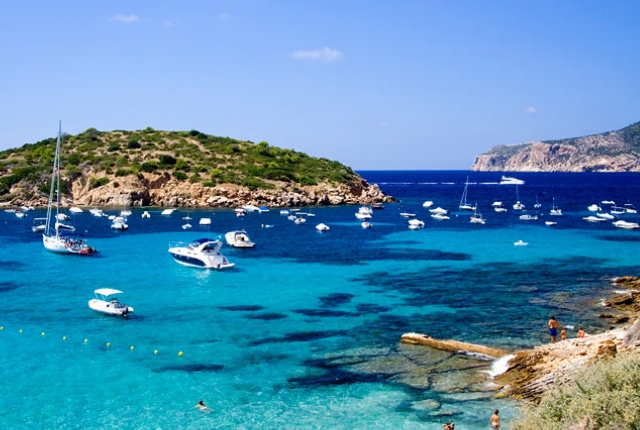 9. Alicante
Visit historic Alicante, a wonderful port city located in the southeastern area of Costa Blanca in fascinating Spain. This enchanting Mediterranean port is adorned with extensive waterfront and castle making it a scenic destination for honeymooners. Experience the elegance of the place as you get to spend time in contemporary Victorian era here. Include in your travel plans tour to visit Castle of Santa Barbara. Spend leisure time on extensive golden sandy beaches here. Do not miss watching remnants of Arab and Roman civilizations.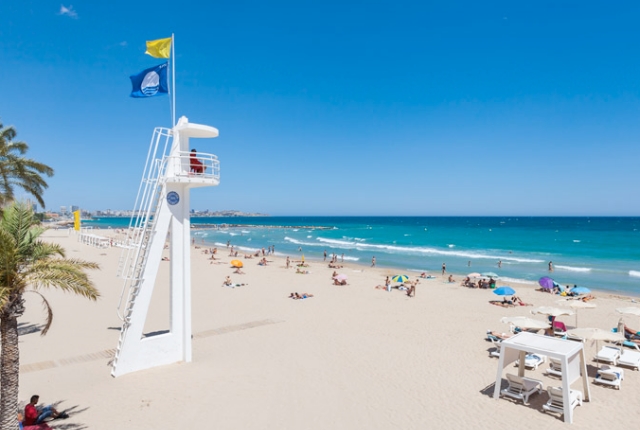 10. Ibiza
Another Balearic island that you must visit with your spouse, when honeymooning in Spain, is Ibiza. You can find here greater than 50 white sandy beaches that offer you wonderful spot to spend pleasant time here. Find some of the world's best dance clubs here to party. Hit the dance floor with your spouse and dance to your heart's content. Also, Ibiza is home to quiet, charming villages that you simply can't miss to visit. Do not miss relaxing yoga retreats here. Discover quiet sandy coves in Ibiza that have pine-clad hills adorning the sandy stretch here.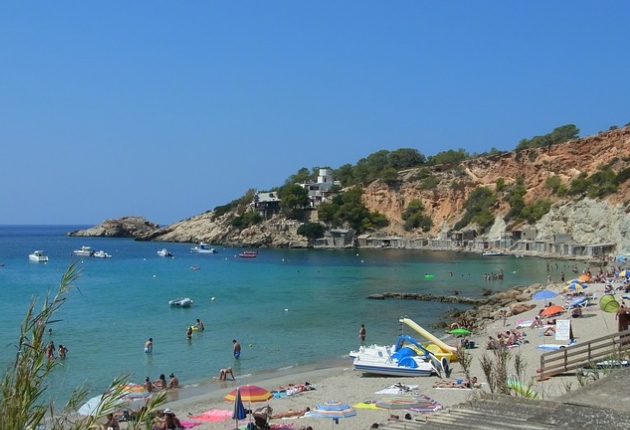 Now that you know these ten honeymoon destinations in Spain that can offer you wonderful lifetime memories, make sure you visit each one of them with your spouse.