Mesmerizing sandy beaches, pristine blue Mediterranean waters, breathtaking natural beauty, an awesome nightlife combined with delicious food paints the perfect picture of a Spanish getaway. Spain, one of Europe's top tourist destinations, has a fine blend of culture, rich history and a captivating culmination of the past and present. A tour of Spain will take you to wonderful places and is perfect for creating memories that last a lifetime.
Here Are The Top 10 Tourist Attractions Of Spain:
1. Barcelona
Barcelona is a fine combination of historic charm and modern beauty. Its vibrant culture, exciting nightlife and busy shopping streets are a traveler's delight. It is also home to architectural marvels by famous men such as Antoni Gaudi.
The Casa Batllo and Sagrada Familia church, designed by Gaudi are extraordinary pieces of architectural brilliance.
People visiting Barcelona also love to visit its beautiful beaches and stroll along La Rambla, a tree lined boulevard that cuts across the middle of the city. Its flower and bird market is very popular and people also love to spend time in the numerous cafes and restaurants around La Rambla.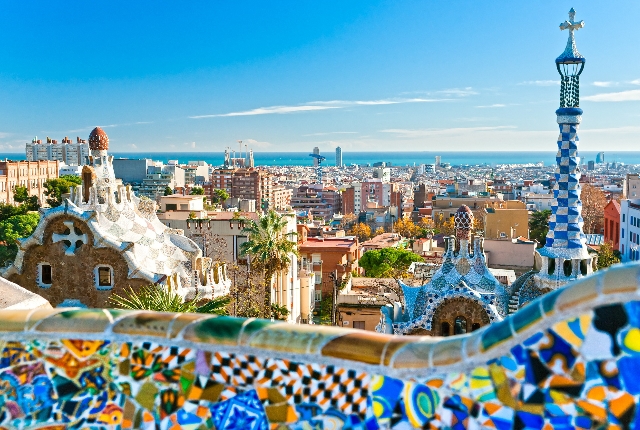 2. The Alhambra And Generalife Gardens Of Granada
The grandeur of Alhambra Palace is sure to mesmerize you. The seat of royal power during Spain's Islamic period, under the rule of the Nasrid dynasty, the palace is an artistic highlight of that era. It was a great representation of the culture and civilization of Europe's Middle Ages.
The complex itself consists of a number of towers, buildings, gardens and a mosque.
Its beautiful filigrees, graceful arches, intricate tiled ceilings and the exquisite stone carvings make it a dreamy place. And just beside it lies the unfinished palace of Emperor Charles V, a great example of beautiful Renaissance architecture in Spain. The Generalife Gardens behind the Alhambra Palace is another treat to the eyes. These terraced gardens can be best described as a peaceful retreat where you can relax and enjoy Spanish beauty.
Visit The Alhambra And Generalife Gardens Of Granada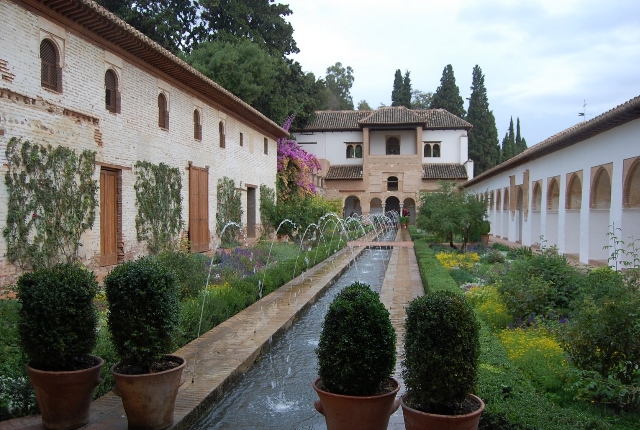 3. The Great Mosque Of Cordoba
One of the finest examples of Islamic art and architecture in Europe, the Great Mosque of Cordoba is by far one of the best mosques in the world. An epitome of Moorish architecture, every façade of this mosque depicts its past. Construction of the mosque began in 785 and by 1000 it reached its present dimension with a huge prayer hall. Its aisles and rounded arches give it an excellent look and is a must visit place for every traveler.
Visit The Great Mosque Of Cordoba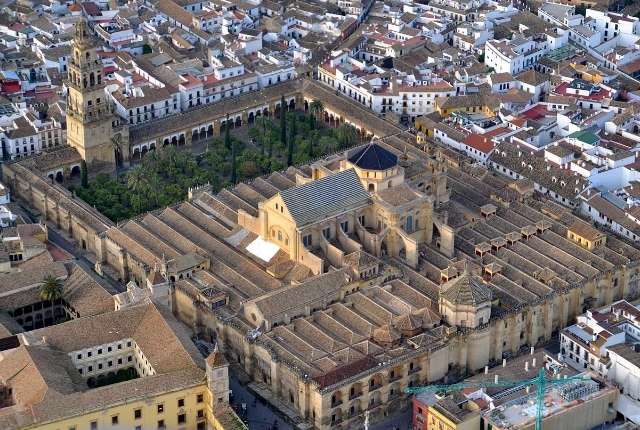 4. Seville Cathedral And Alcazar
Designated as a World Heritage Site by UNESCO, Seville Cathedral, Alcazar and La Giralda tower are architectural marvels from the Almohad period. Seville Cathedral has an extremely spacious interior with a 37 meter altar that has numerous carved statues completely covered with gold.
The tower of La Giralda was built as a minaret but was later destroyed to make way for the cathedral.
The Alcazar on the other hand is the perfect place to enjoy the old world charm. It has fine rooms and salons along with breathtaking gardens lined with lemon and orange trees. Close to this place is a Jewish quarter known as Judaria that is known for picturesque whitewashed homes with iron balconies and beautiful gardens.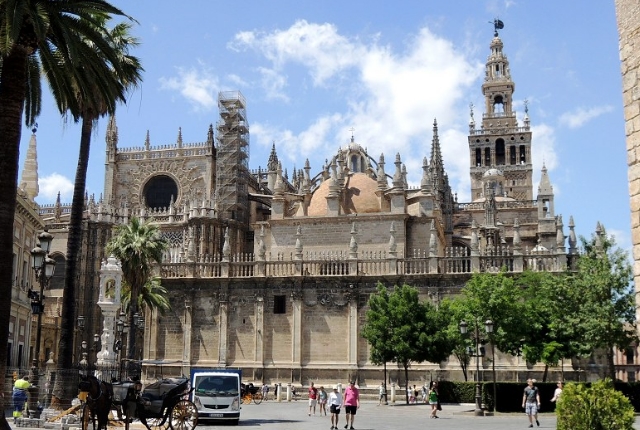 5. Plaza Mayor, Madrid
If you wish to feel the vibrance of Spain's capital city, Madrid, Plaza Mayor is the place. A very important part of Madrid's social life since the 16th century, it was designed by Juan de Herrera and has served as the venue for various ceremonies, tournaments and entertainment shows. The cafes and restaurants at the plaza are perfect for enjoying a chat with friends or tasting a few Spanish delicacies.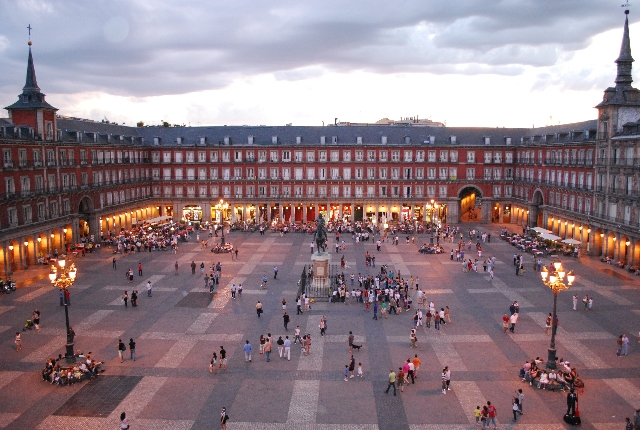 6. The Prado And Paseo del Arte, Madrid
Along a tree line boulevard of Madrid lies one of the finest concentrations of art museums in the world. Popularly referred to as the El Paseo del Arte or Boulevard of the Arts, it is a treat for art lovers. Do not miss the Prado's famous art collections. Also visit Reina Sofia National Art Museum, Thyssen-Bornemisza Museum and Caixa Forum, all part of El Paseo del Arte.
Visit The Prado And Paseo del Arte, Madrid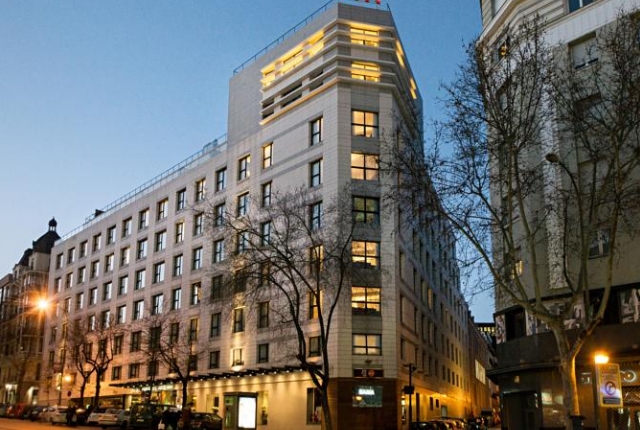 7. Sagrada Familia And Gaudi's Architectural Sites, Barcelona
Sagrada Familia is Europe's most unconventional church and it is one of the landmark works of famous architect Antoni Gaudi. A master of Art Nouveau, he was known for his absurd designs that created fancy buildings. This church is also one of his famous works that still remains unfinished and if you climb up its tower you can still see some work in progress. Antoni Gaudi's other remarkable creations including the Casa Mila is amazing. Without any straight lines, this resembles more of a sculpture than a functional building.
Visit Sagrada Familia And Gaudi's Architectural Sites, Barcelona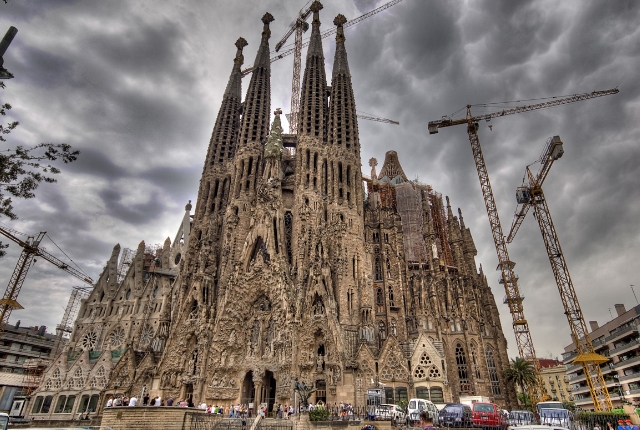 8. Guggenheim Museum, Bilbao
Guggenheim Museum in Bilbao is known as much for its exhibits as it is known for its fascinating exterior. The museum has several traveling exhibitions and showcases wonderful collections of modern art.
A great example of modern contemporary architecture, it is a structure that has to be seen to be believed.
Architect Frank Gehry used undulating sheets of titanium along with limestone blocks to create a symphony of shapes. It is such an awe-inspiring work that it has led to the development of a completely new wing of tourism, namely architourism which involves traveling around the world to find out the best contemporary buildings.
Visit Guggenheim Museum, Bilbao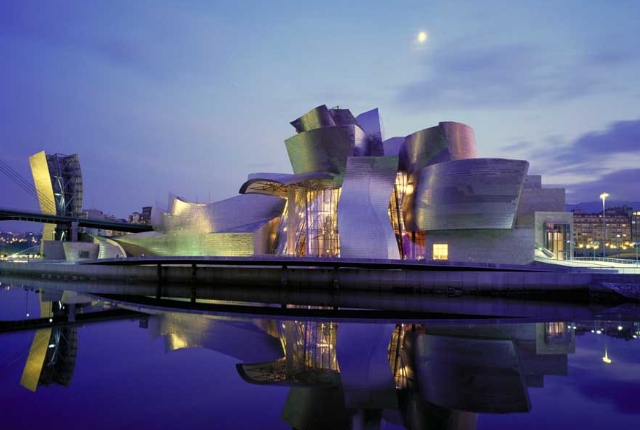 9. Spanish Islands
Home to some of the most beautiful islands in Europe, Spain has its largest islands divided between the Canary and Balearic Islands. Its picturesque beaches, awesome climate and plenty of natural attractions draw a large number of tourists every year. To the east of the Spanish mainland lie the Balearic Islands comprising of Ibiza, Mallorca, Formentera and Menorca. The Canary Islands on the other hand are located in the Atlantic Ocean, off the southern coast of Morocco. Many of these islands have become party destinations and ideal locations for dream weddings.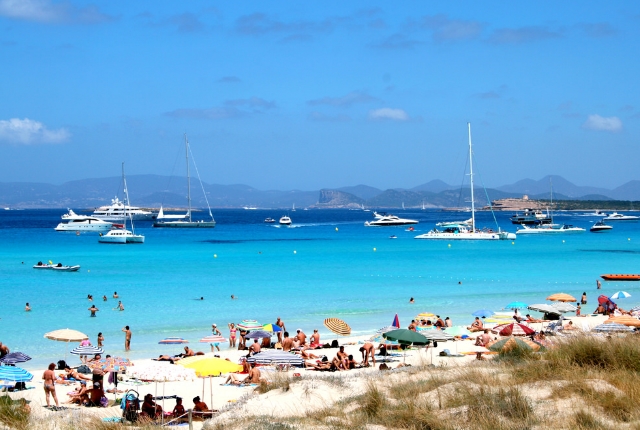 10. San Lorenzo de El Escorial
San Lorenzo de El Escorial was the royal palace of Spain's kings. A massive complex consisting of a church, mausoleum, monastery, museum, library, rooms and structures, it is connected by a 16 kilometer stretch of corridors.
It is the perfect place to enjoy a tryst with history.
As you discover the palace's vaulted and frescoed ceilings, move through the library and grand room, you come across many frescoes by Tibaldi. Besides, it has a fine collection of art works and paintings by renowned artists such as Tintoretto, Hieronymus Bosch, Veronese, El Greco, Albrecht Durer and others.
Visit San Lorenzo de El Escorial