A beautiful city by the sea, Barcelona is vibrant and modern. Its scenic beauty, beautiful beaches, lovely Mediterranean climate, mesmerizing architecture and fabulous cultural attraction makes it alluring. Whether you want to marvel at famous architect Antoni Gaudi's fantastic creations or just stroll around La Rambla, the city will surprise you at every nook and corner.
Here Are 7 Awesome Tourist Attractions In Barcelona That You Must Not Miss:
1. Basilica de la Sagrada Familia
One of the most unconventional European churches, Basilica de la Sagrada Familia is a popular attraction of Barcelona. It has 18 towers soaring high above the other structures in its surrounding and dominates the northern part of the city's landscape.
Its lavish exterior featuring the Nativity façade attracts a lot of tourists.
Equally inspiring is its interior, which is 60 meters high and 90 meters long. The ceiling is beautifully designed and the stained glass windows allow light to trickle in as it creates an ethereal effect. This is one of Antoni Gaudi's famous masterpieces and the structure was never completed because he did not have a concrete plan for it and the design was constantly altered as work progressed.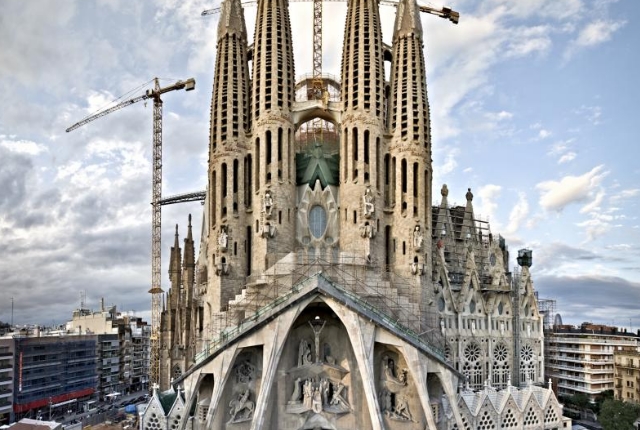 2. La Rambla
To reach the heart of Barcelona's social life you have to head to La Rambla. It is an open tree lined boulevard that separates the old town into two parts. The broad street is a favourite hangout zone for residents as well as tourists. It has wide pedestrian zones, excellent outdoor cafes and restaurants and many shops along the way. The impromptu street performances also draw a large crowd and tourists particularly love these shows. The road leads to important monuments and various attractions of Barcelona, providing tourists an opportunity to discover Barcelona's real charms.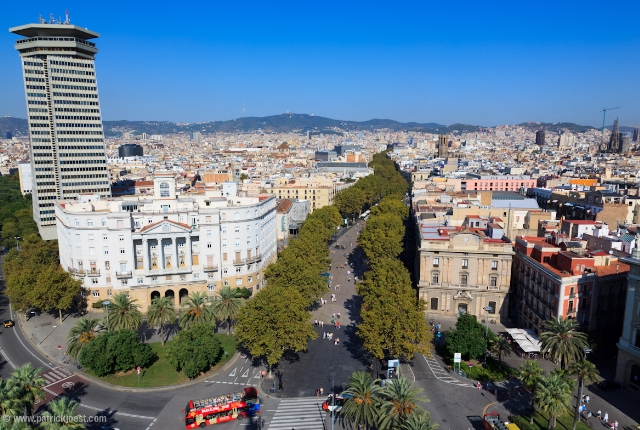 3. Casa Mila
Casa Mila is architect Antoni Gaudi's famous work and is located off the graceful boulevard of Passeig de Gracia. It is a UNESCO listed site and is popularly referred to as La Pedrera which means The Stone Quarry. The structure derives its name from its exterior that looks like an open quarry made with stone and resembles more of a sculpture than a building. Its carved façade, rounded windows, plant like twining metal balcony railings give it a unique look. Casa Mila also hosts Fundacio Catalunya which is a cultural center that organizes different types of shows throughout the year.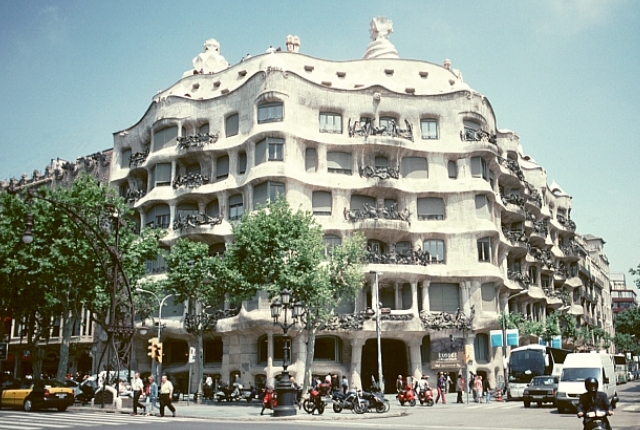 4. Magic Fountain Show
The Font Magica or Magic Fountain is one of Barcelona's most visited shows. It showcases an elegant display of light, sound and water and creates a surreal atmosphere. Built in 1929, it continues to be a famous tourist attraction. During the winter season, shows are held in the evening on Friday and Saturday. But, during the summer months, shows are open from Thursday to Sunday. Since there is no admission fee, a large number of people gather to witness this magical show.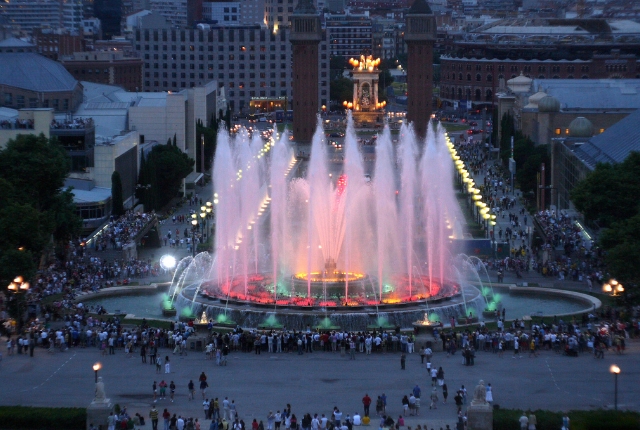 5. Picasso Museum
One of the world's greatest painters, Pablo Picasso was born in Malaga. But, he spent a large number of his formative years in Barcelona and even had his first exhibition as an artist in this city.
The Picasso Museum in Born is a famous tourist attraction and is an art lover's paradise.
It has over 4000 paintings by the great artist and you can see his early sketches along with some of the lesser known paintings that showcase his early works. Guided tours of the museum are quite useful for tourists. It is free for all on the first Sunday of every month and is free after 3 pm on other Sundays.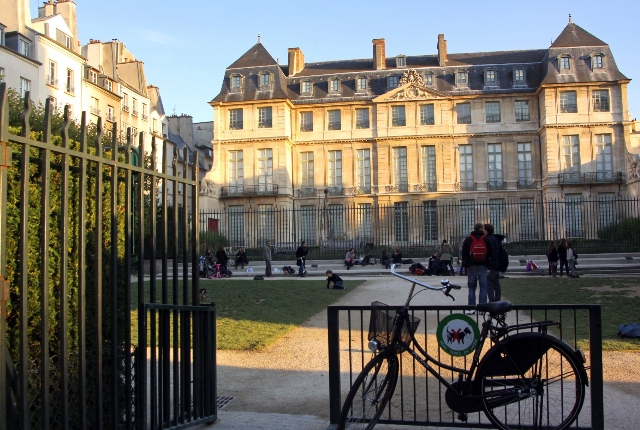 6. Barrio Gotico Area
A representation of the middle ages, Barrio Gotico or the Gothic Quarter is a 2000 year old area in Barcelona. For many years it used to be the spiritual and secular center of the city. There are several historic monuments and ancient Roman buildings in this area. The medieval cathedral on Monte Tabor in the Gothic quarter is a famous example of Gothic architecture and it is the highest point of the city center. Arrange walking tours along the medieval buildings, narrow cobblestone streets and beautiful quiet squares to enjoy the old world charm.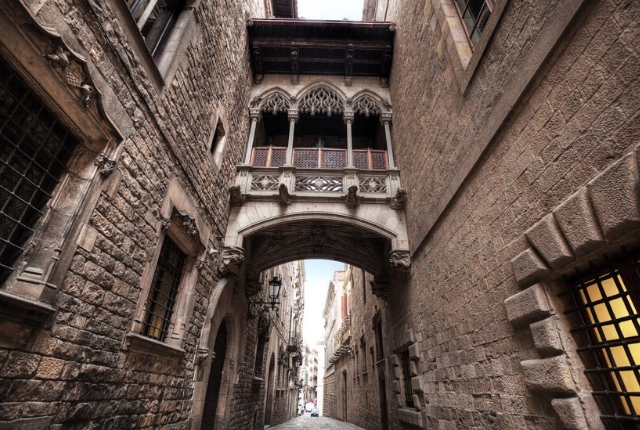 7. Gaudi's Parc Guell
Barcelona is streaked with Antoni Gaudi's masterpieces. Parc Guell is another of his famous works that stands as an example of his surrealistic architectural style. It is a whimsical world of fun, frolic and colour. The surreal environment of this park is truly notable. Beautifully landscaped, the park has winding staircases, grottoes, semi-closed conversation seats, viaducts, a colonnaded hall and creative structures scattered all around its premises. The decoration with multicoloured ceramic fragments is particularly eye-catching.