Spain's beautiful beaches, historic buildings and famous architectural sites have always amazed people. It is one of the finest travel destinations in Europe and is the perfect place to enjoy a blend of the old and new. With vibrant modern cities like Madrid and Barcelona on one hand, you will find dreamy island destinations such as Ibiza on the other. And to see these lovely places, you also need great hospitality. Spain's amazing hotels offer top quality accommodation, great food and excellent services that will make your trip relaxing and enjoyable.
Let's Find Out 10 Most Amazing Hotels In Spain:
1. Parador de Cuenca
For visitors who like to witness Spanish history from close quarters, Parador de Cuenca is the perfect choice. Its historic setting, complete with tiled roofs and sandstone walls clearly make it a historic treat. Located on the walls of Huecar Gorge, the building was originally a monastery that has been renovated to form a modern luxury hotel. Due to its vantage location, it offers fantastic views of the hanging houses in the nearby hilly area. It is the best place to stay if you want to discover the historic areas of Cuenca.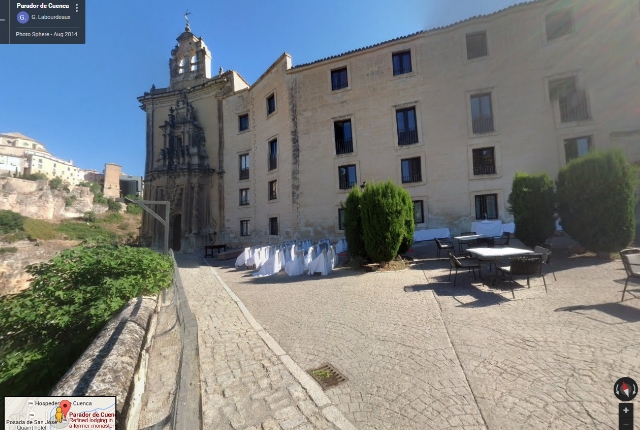 2. Hotel Alhambra Palace, Granada
If luxurious indulgence is your priority, Hotel Alhambra Palace in Granada is your best bet. Towering above the city, it is designed to enchant guests. The high ceilings, expansive archways, beautiful gold accents and elegantly coloured tiled murals are enough to mesmerize visitors to this place. Located just beside Granada's famous tourist attraction, the Alhambra Palace, it is the perfect location to enjoy the sights and scenes around the area. It is also in close proximity to the historic downtown, making it a favourite for tourists.
Visit Hotel Alhambra Palace, Granada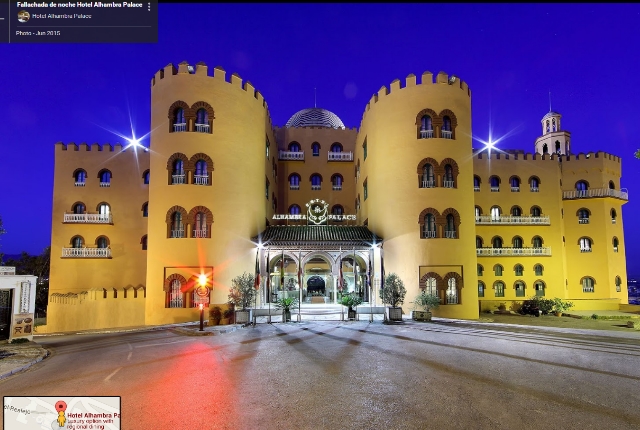 3. W Barcelona
Renowned as one of Barcelona's finest luxury hotels, W Barcelona is a fine example of modern contemporary architecture. Its sail shaped structure rising from the Mediterranean shores makes it an attractive destination for many travelers. The hotel amazes with its interior as well as exterior. The rooms have been designed to facilitate the best views of the vibrant city. In keeping with its luxury atmosphere, it has specially designed infinity-edge pools, a fully equipped gym and an awesome spa that is perfect for a relaxing holiday. It also hosts many fashion shows and special rooftop events that are perfect for entertainment purposes.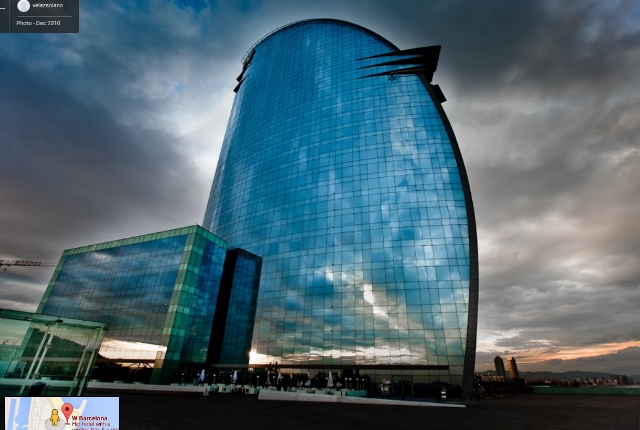 4. Parador de Ronda
Parador de Ronda is a fascinating hotel located on a cliff. It is housed in the renovated building of the old Town Hall of Ronda and the rooms offer brilliant views of the Tagus gorge. Its beautiful design, décor and ambience makes it one of the finest hotels in Spain. It is also famous for its Andalusian cuisine and a stay here is certainly going to make your trip fun-filled.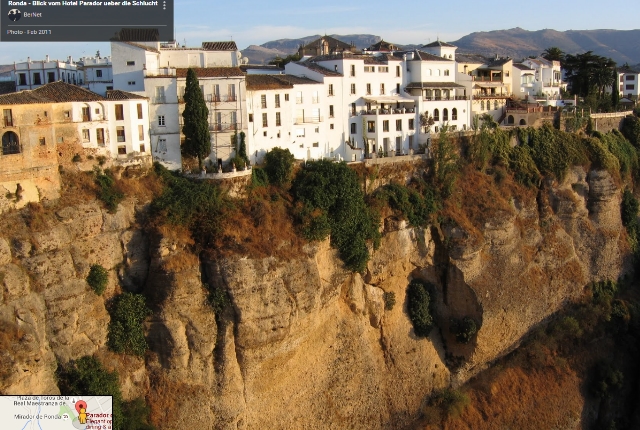 5. Barcelo La Bobadilla, Andalusia
Looking for a perfect romantic getaway? Barcelo La Bobadilla in Andalusia is ideal for a truly remarkable stay. Located in a rustic natural setting, it recreates a tiny Mudejar village. Its sprawling complex is connected by quaint pathways, beautiful flower gardens and courtyards, soaring marble columns and vaulted passageways. The relaxing and comforting atmosphere of this hotel retains the rustic charm in its décor as well. The floors for example, has been made with a combination of concrete and wood to retain that old world feel.
Visit Barcelo La Bobadilla, Andalusia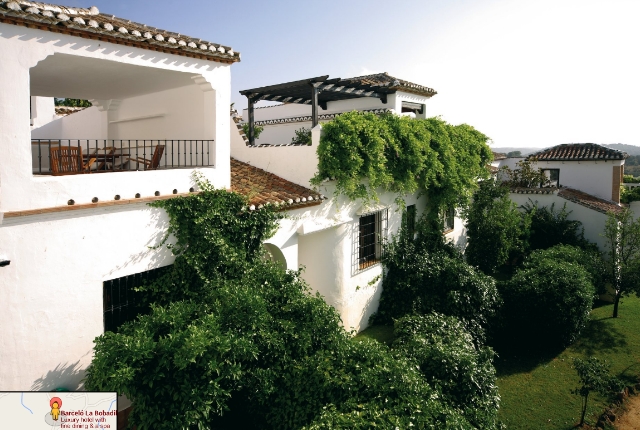 6. Parador Hostal Dos Reis Catolicos
Well known in the region for its amazing breakfasts, Parador Hostal Dos Reis Catolicos is a modern hotel in an old setting. Located in the pilgrimage town of Santiago de Compostela, it originally served as a hospital that was later turned into a place which offered overnight stays for pilgrims. Although, it is one of the oldest hotels in the world, housed in a building that is very old, it has no dearth of luxury amenities. It is the perfect place to experience the charm of an era gone by while still enjoying the goodness of contemporary living. The food at its restaurant is worth trying.
Visit Parador Hostal Dos Reis Catolicos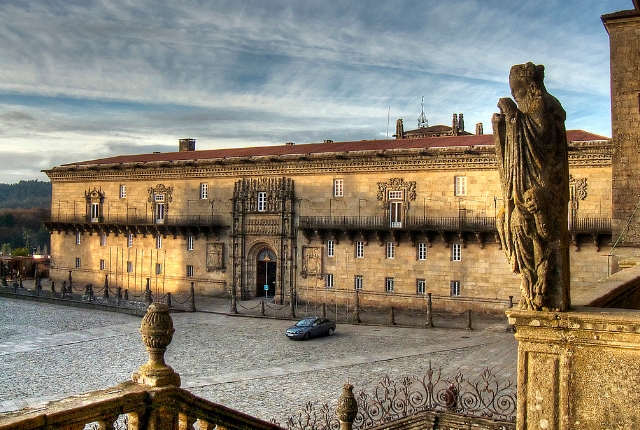 7. Hotel Hacienda Na Xamena, Ibiza
Ibiza, one of the most famous Spanish islands is a destination for enjoying life at its best. It is a Mediterranean beauty and Hotel Hacienda Na Xamena does full justice to the natural beauty of the region. The most impressive feature of this hotel are the large windows and beautiful balconies that offer uncompromising views of the sea. It has also limited furnishings to enhance the natural view. The cascading pools set on a Cliffside is another great attraction of this hotel. It also has an onsite nightclub, a gourmet restaurant and poolside café to rewind and relax.
Visit Hotel Hacienda Na Xamena, Ibiza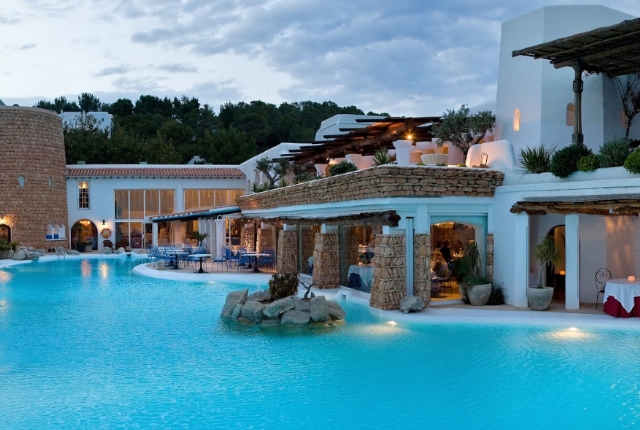 8. ME Madrid Reina Victoria
ME Madrid Reina Victoria is known for its spectacular rooftop that provides breathtaking views of the city's iconic landmarks. A palace like structure, the hotel is perfect for large events, ceremonies and gatherings. It boasts of more than 200 well-appointed rooms and is renowned to be a pet-friendly property. The restaurants, pools, bars and spa are other places that make it an awesome place to visit.
Visit ME Madrid Reina Victoria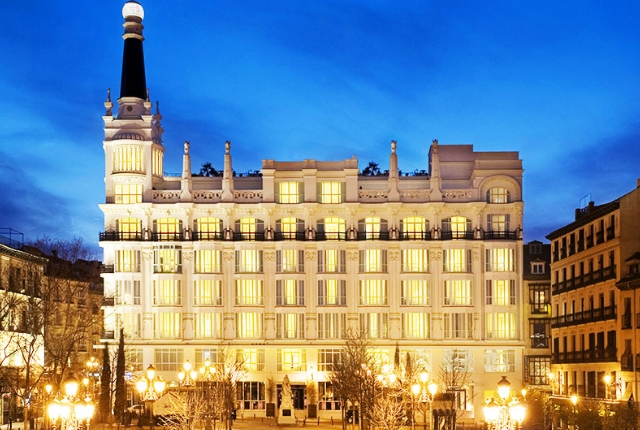 9. Hotel Viura, Villabuena De Alava
If you want to have an undisturbed view of the Spanish mountains and taste great wines, Hotel Viura at Villabuena De Alva is your best bet. The hotel is known for its rather unconventional cube stack structure. Perched atop a hill, the unique structure allows guests to enjoy unhindered views of the adjoining mountains. The rooms are elegantly designed in a classic style. A winotech in its vicinity showcases the best wines from local wineries and each month samples are tasted to find out the best. Guests at this hotel are also given the opportunity to taste these wines. The 18th century church located just next to the hotel is a great place to visit.
Visit Hotel Viura, Villabuena De Alava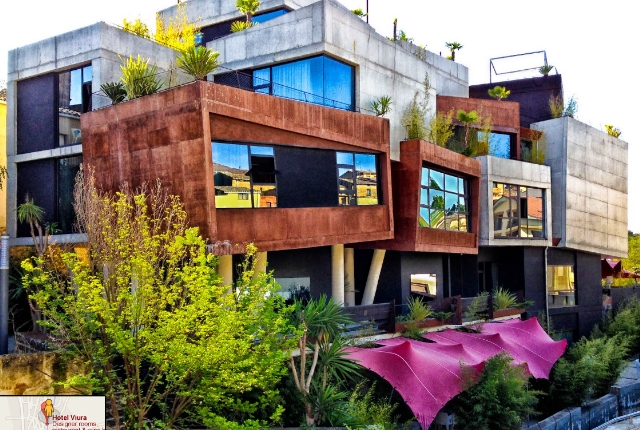 10. Hotel Alfonso XIII, Seville
Hotel Alfonso XIII serves as a landmark for Seville. Located in the heart of the city, it is close to the Guadilquivir River. Moorish and European influences are quite evident on the architectural style of this hotel. It serves as an epitome of Sevillian style and guests can enjoy sunny outdoors in its spacious lawns and gardens, have fun at the pool or enjoy gourmet dishes at the restaurant. Rooms ranging from single beds to luxury suites are available at Hotel Alfonso, making it an ideal destination for all kinds of travelers.
Visit Hotel Alfonso XIII, Seville