Cool off your summers by relaxing along the seaside, bathing in sun, indulging yourself in myriad of sports activities, getting yourself some thrill of water sports and harnessing the beauty of sea and land. Some of the best beaches which lie along the East coast of USA ought to be visited in your vacation.
1. Myrtle Beach, SC
It is the largest beach in South Carolina and a part of Grand Strand, which is a 60 mile long stretch of beaches hence becoming a highly sought after destination hub for the vacation. Clear waters, white silky sand, beachside restaurants, live entertainment, there are indeed many things on the platter. Surfing, sailing and swimming are some of the activities listed to be done on this beach. It also has Skywheel, one of the huge Ferrus Wheels.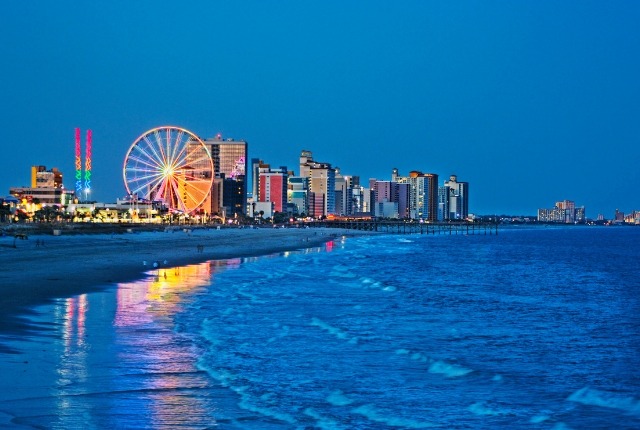 2. Nantucket, MA
Nantucket is a small island along the northeastern part of USA. The northern beaches are known for tranquil waters, whereas the southern beaches have strong current. If you plan to carry a four wheeler along the beaches, permit is required. The beaches are quite beautiful thanks the sparkling blue waters splashing against the land which carries houses surrounded by wild roses which gives a rustic appearance. The Daffodil festival marks the start of tourists flocking this island.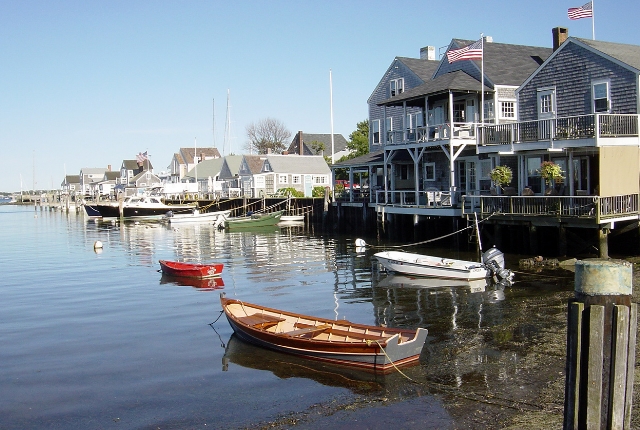 3. Duck, NC
An ideal location for family trips, Duck has maintained its serenity over the years. Long stretches of white dunes gives the beach sheer beauty. Combine this with the huge waves in one part which attracts adventure seekers while the other part is usually calm making a perfect abode for your kids. The sound is enchanting for nature lovers. The beach doesn't have any hotels or motels; people usually arrange for vacation houses or drive to the nearby areas.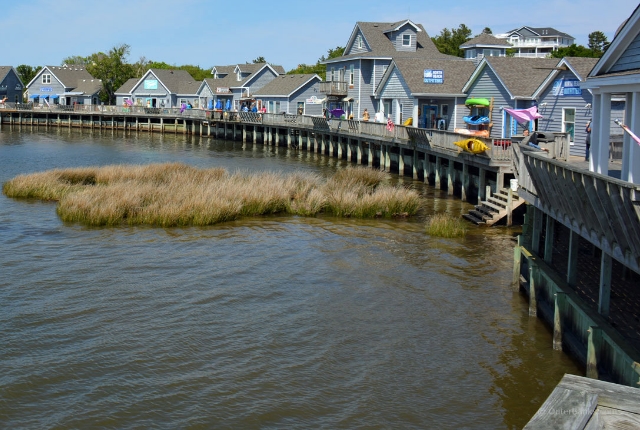 4. Kiawah Island, SC
All the golf lovers pack your bags and rush down to Kiawah. The place has some of the top golf resorts and amazing golf championship courses. 10 miles of long beaches, huge swaths of natural woodlands and plenty of sun give you every right to relax your tired mind and soul. Its close proximity to downtown Charleston makes it quite accessible. Animal lovers would be delighted to see seabirds, turtles and whitetail deer flocking the beaches.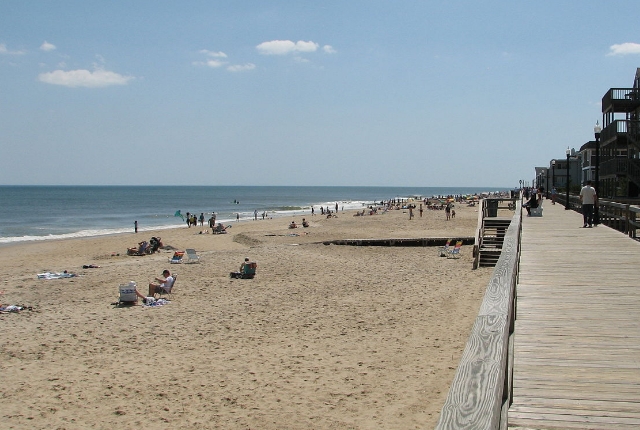 5. Southampton, NY
This place is home to Cooper's beach, which was awarded America's best beach in the year 2010. Known for giving solace to the busy minds, this place gives you everything, right from beaches to private estates to exquisite dining options. The wavering stretches of green grass, white sand dunes and unspoiled shores makes this one of the most sought after destinations. There are exclusive shops carrying luxurious piece of art making it a good place for upper class.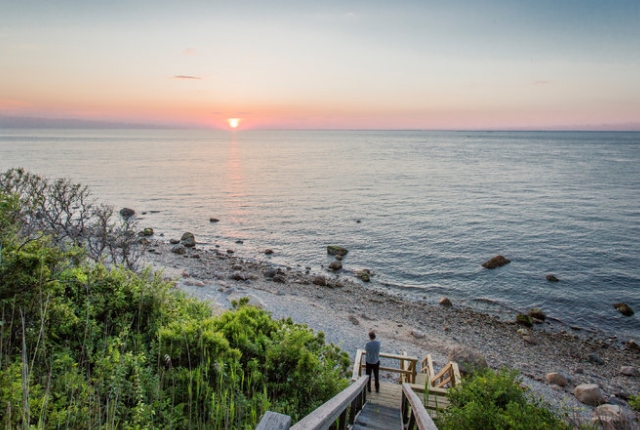 6. Provincetown, MA
The town was a Portuguese whaling and fishing centre in the 18th century and this is clearly reflected in the galleries, food and mansions. A hub for LGBT community, this place has wide stretches of wind-swept dunes, sparkling blue waters and salty air. The beaches stretch to over 30 miles, with two main beaches namely Herring Cove and Race Point though the former is more placid beach with lesser crowd and noise. The sunset is quite a beauty from this place.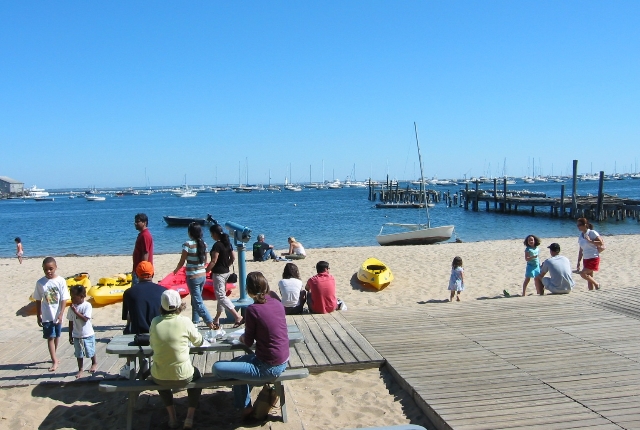 7. Martha's vineyard, MA
A small island off MA, this place carries many beaches right from Lighthouse beach to Moshup beach. The beach waters are shallow and calm at few places while roaring and hefty at other places giving a mix and match of relaxation and adventure. Not all beaches are open to public though, the few being restricted for entry only to residents.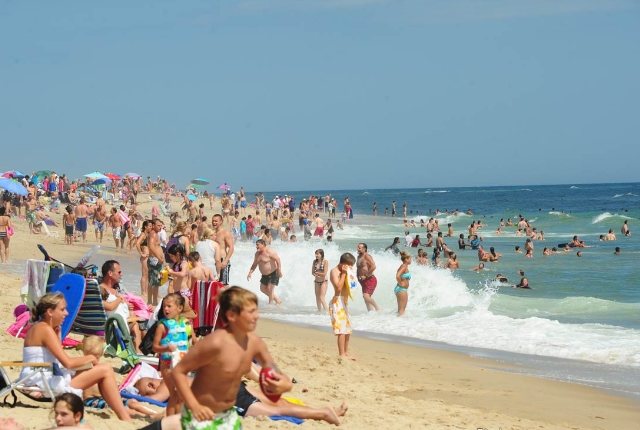 8. East Hampton, NY
One of the most famous beaches for New Yorkers, this beach captures the attention of travelers thanks to its broad stretches of white sand, roaring waves and huge mansions of Lily Ponds. The three lifeguard protected beaches are Main Beach, Georgica Beach and Two Mile Hollow Beach. The flags are places along the coast to notify the water conditions for the swimmers. There are several rules that must be followed for beach parties, camp fires, etc.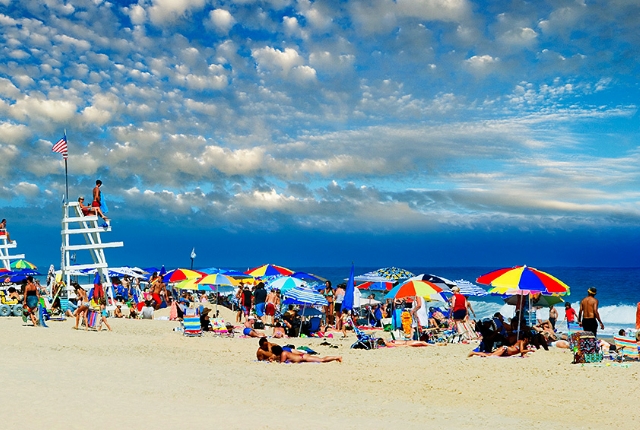 9. Cape May, NJ
One more popular destination for beach lovers, this place has gorgeous beaches and is a paradise for all the beach lovers. The waters house dolphins which can be seen if you carry your binoculars. Food is ample out here, right from pizzas to hot dogs. However, alcohol is not permitted to be carried on the beaches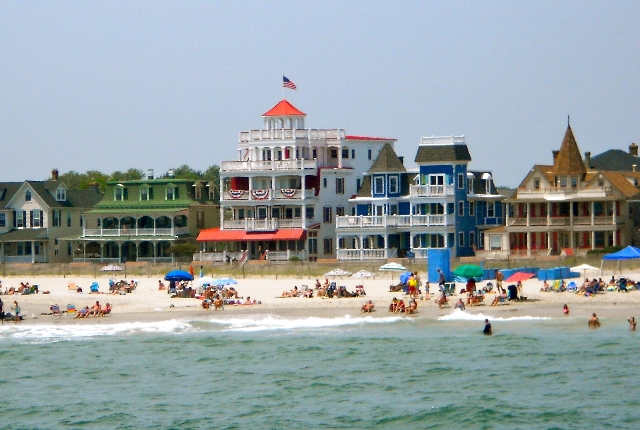 10. Virginia Beach
A premier location, Virginia beach is not a place which can be covered at one go! Right from all day out on the boat experiencing the calmness of sea water to gliding on a parachute, taking a bird's eye view of the entire place to aquatic adventure sports, you can get to cover many things while catching a glimpse of wildlife. It is worth an experience!