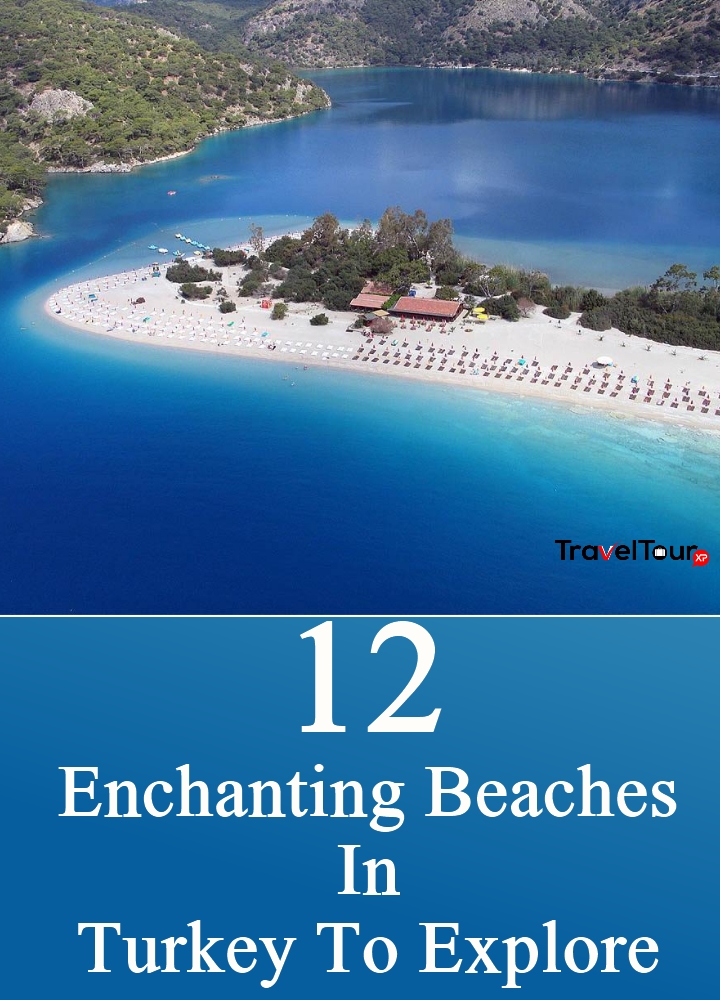 Beautifully outlined by turquoise Mediterranean Sea, Aegean Sea, and Black Sea, Turkey is world famous for its stunning beaches. Impressive, pleasant coastline of Turkey makes it an ideal tourist destination for you to enjoy refreshing beach holidays. You can find a plethora of stunning beaches in Turkey to explore,  enjoy various exciting beach and water sports and activities, and have a great time with your family during your vacations. So, if you are planning to your coming vacations to spend in Turkey, it would be great if you have a list of enchanting beaches in Turkey to explore. Let's have a look at some of the most popular beaches in Turkey that would make your sabbatical in Turkey memorable.
Find Below 12 Fascinating Beaches In Turkey That You Must Not Miss Exploring:
1. Patara Beach
Explore amazing Patara beach, which is the longest beach in Turkey in Mediterranean Sea. This stunning 18 km long beach is situated in Kas, and it is an award winning beautiful beach in Turkey. This exquisite beach is safeguarded by WWF since it is home to caretta caretta turtles that are under threat. This is why certain areas of this beautiful beach are prohibited for tourists. Also, this beach is popular for being the birth place of Santa Nicholas, who is also quite popular as Father Christmas.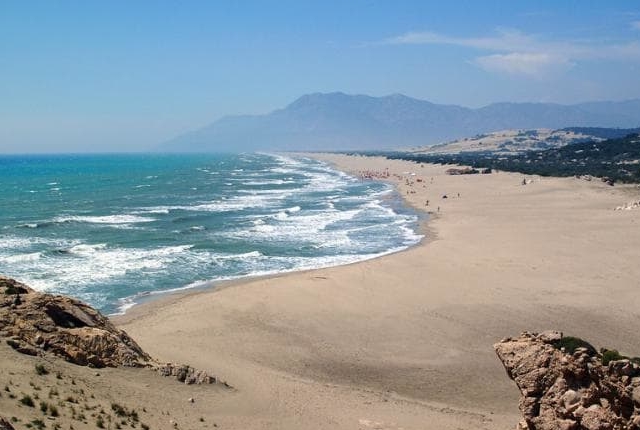 2. Olympos Beach
Do not miss exploring fascinating Olympos beach, which is adorned by scenic environment, bay tress, pines, beautiful flowering oleander, and wild grapevines. Backed by incredible forest that is full of amazing Roman ruins, you get spend relaxing time at this small, secluded beach in Turkey. This derives its name from stunning Olympos Mountain.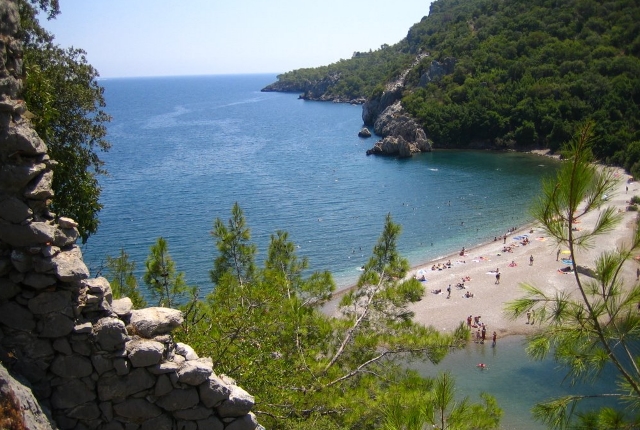 3. Iztuzu Beach
Well-known as a national conservation area and one of the breeding areas of Loggerhead Sea Turtle in the Europe, Iztuzu beach is an amazing beach that you must not miss visiting during your excursion in Turkey. You can reach this beach via a 20 minutes fabulous boat ride from Dalyan town. Water here is warm and shallow, and you can enjoy spending time on this pleasant beach. Do not miss exploring some amazing cliff tombs in its vicinity.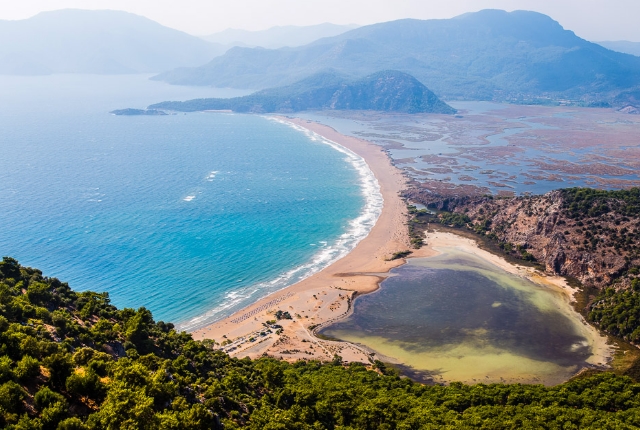 4. Oludeniz Beach
Make sure you visit Oludeniz, one of the most famous beaches in Turkey. During the time of peak seasons, this beach is highly crowded. On the one end of this beach, you can find extensive Belcegiz Beach. You can find Babadag mountain in its vicinity and landing pad for paragliders featuring jet-propulsion equipment. Do not miss watching the jaw-dropping views of the Blue Lagoon on this beautiful Oludeniz beach. Gaze at the three shades of the turquoise that you can find nowhere else. Enjoy water sports, such as scuba diving, and relax at the resorts in its vicinity.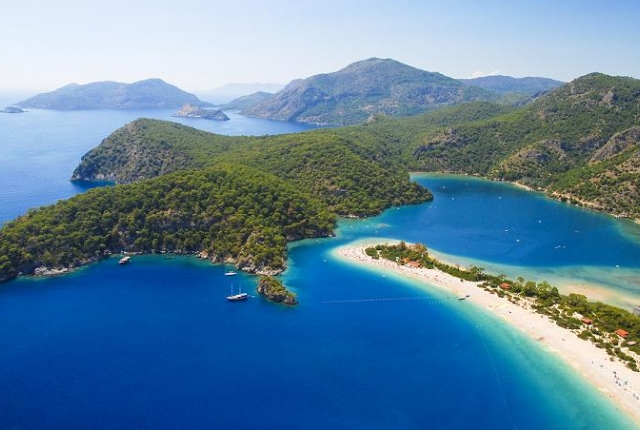 5. Konyaalti Beach
Plan to visit Konyaalti beach with your family when vacationing in Turkey. Several pebble beaches, magnificent lawns, fascinating waterfront promenades, and amazing cafes adorn this one of the most popular destination in Turkey. You can find here a beach-park that has many attractions for kids and family to have fun. Enjoy swimming in the blue waters of the sea here. Do not miss enjoying thrilling water sports and activities at this outstanding beach in Turkey. You can play golf, go for horseback riding, paintball battles in the fabulous beach-park.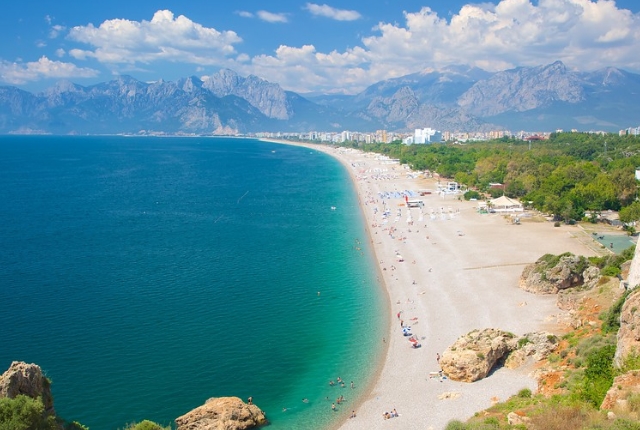 6. Lara Beach
Have fun exploring extensive Lara Beach, which is known for being Antalya's biggest investment that cover over 450 acres of the land of this area. You can find about 11 beach clubs, four cafes and restaurants, two outstanding football field, open-air exhibitions, an amusement park, beach volley areas, and numerous beach activities to enjoy. The sand color at this beach is caramel. Bask in the sun. Go for skating, cycling, jogging, and relax under an umbrella or in the soft sand at this wonderful beach in Turkey.
7. Bodrum Beach
Plan to spend time at spellbinding Bodrum beach, which is well-known for housing original mausoleum that is considered as one of the 7 Wonders on the globe. Also, bodrum is popular for being home to Castle of St. Peter. Do not miss visiting the incredible Museum of Underwater Archaeology. Have a pleasant time exploring small, charming beaches here.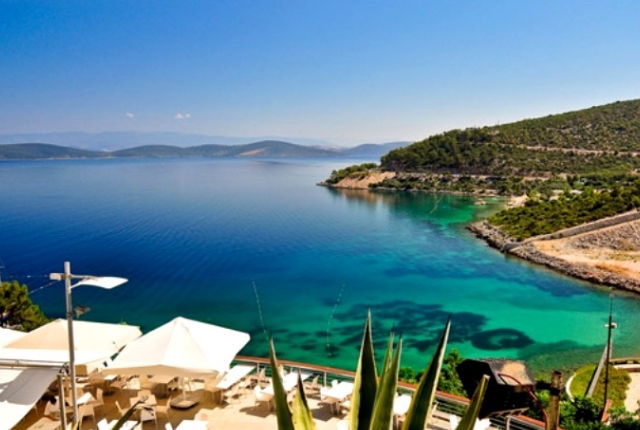 8. Gumusluk Beach
Gaze at the wonderful trees that strategically adorn this narrow Gumusluk Beach in Turkey. Have a great time at this pleasant beach under the Turkish sun. You can find here clear water where you can enjoy the fun of snorkeling to the fullest. Stroll here to explore a small fishing village where you can enjoy a comfortable stay. In the vicinity you can find the ruins of Myndus.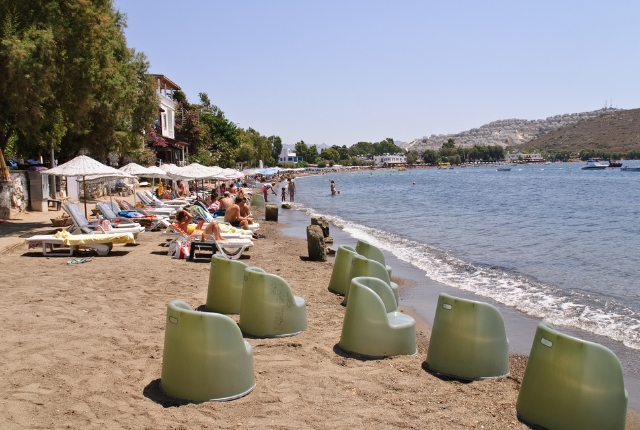 9. Kaputas Beach
Kaputas Beach is known to come into existence due to a gigantic chasm that opened up of the mountain area. Even though the gorge is known to be dried up, it gave birth to the Kaputas beach. Explore this small, sandy beach that you can find about 400 steps down the highway in the vicinity. Do not miss swimming at this incredible beach. Make sure you go for a short swim to explore the phosphorescent caves in the vicinity.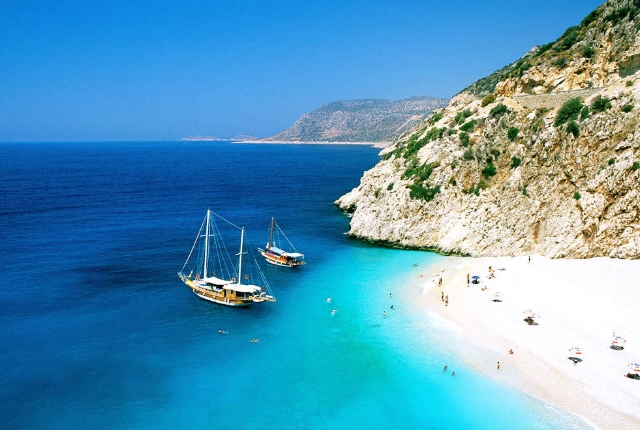 10. Turgutreis Beach
Visit exquisite narrow sandy beach in Turkey that you can find on the Aegean Sea. Even though Kos, a Greek island is far, you can clearly see it across the water. Have a pleasant time at this calm, not-so-crowded beach. Bask in the sunshine on sun beds that are available here easily.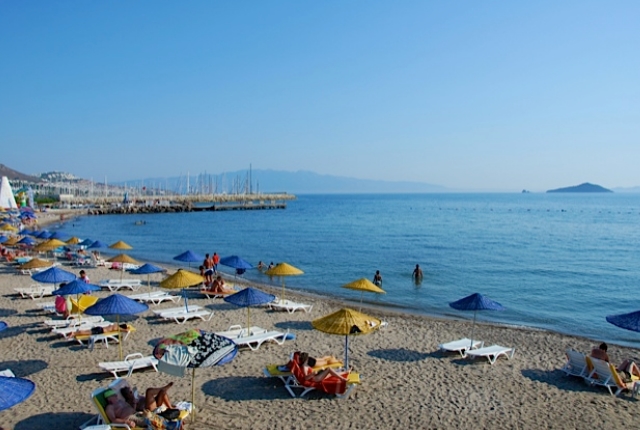 11. Pirlanta Beach
Add Pirlanta beach in your list of beaches to explore. Pirlanta signifies 'diamond' in Turkish. And, since this beach is adorned by creamy white color of the sand, it is well-known as Pirlanta beach. Enjoy exploring this long and wide stretch of coast.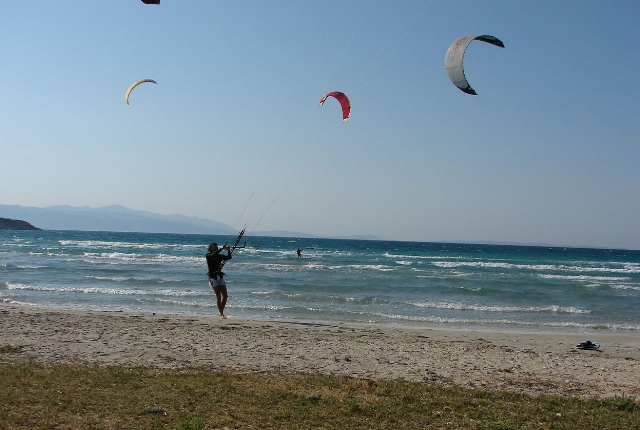 12. Altinkum Beach
Make sure you have fun visiting the golden-colored, sandy Altinkum Beach, which is situated in a hard-to-locate area. It is about 8 km from the centre of Cesme in Cliftkkoy. You can find here a park which is a fascinating attraction to visit when at this beautiful beach. Have a great time enjoying being in the refreshing cool water here. Altinkum beach slowly inclines from shallow to deep. You get to watch crystal clear, clean water here that is sure a sight to behold.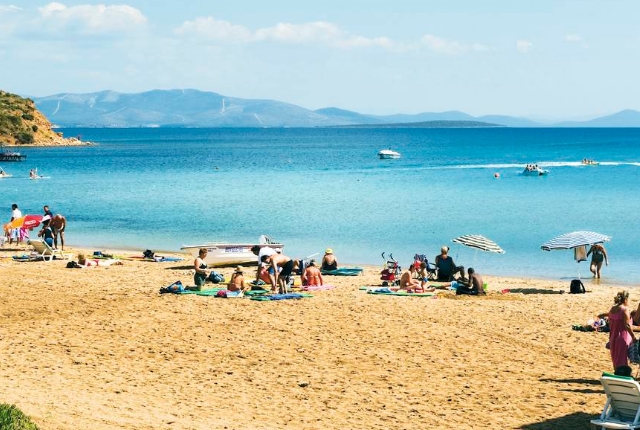 Now that you know these amazing beaches in Turkey, make sure you enjoy exploring each one of them during your excursion in Turkey.