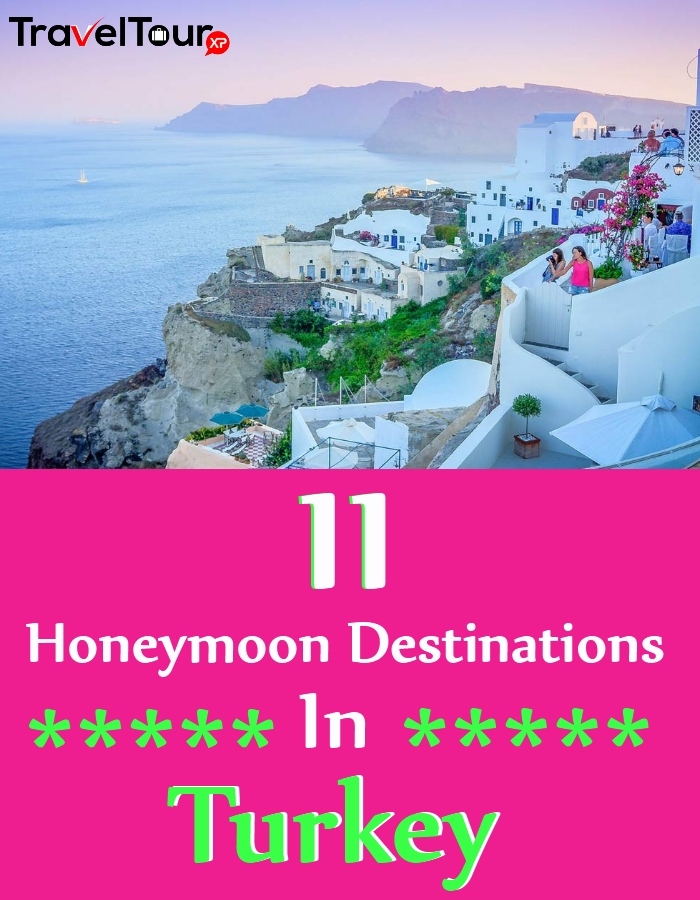 Are you soon to visit Turkey to spend relaxing honeymoon with your spouse? If yes, you have chosen a wonderful destination. Spectacular landscapes, incredible historic structures and sites, turquoise waters, bustling yet amazing markets, and impressive architecture make Turkey an enchanting honeymoon destination for newly-weds. You get to discover amazing blend of cultures and fabulous natural attractions here. So, if you are looking for remarkable destinations to explore in Turkey while honeymooning, worry no more! Read on to discover a list of fascinating destinations in Turkey that you must not miss.
Find Below 11 Honeymoon Destinations In Turkey That You Should Visit When Honeymooning Here.
1. Marmaris
You simply can't miss visiting Marmaris, a beautiful port town, set in enchanting pine-clad mountains, turquoise stunning water, white sandy beaches, and impressive architecture. You can find this amazing resort town in Turkish Riviera. Today, Marmaris is a tourist paradise where you can explore unique sightseeing venues, enjoy plethora of water sports, and eat scrumptious food. Go for boat tours to discover spectacular bays and charming villages. Make sure you visit fascinating Marmaris Castle here and outstanding museum inside it. Explore charming Turunc village which is popular for its enchanting blue sea water and spellbinding forests.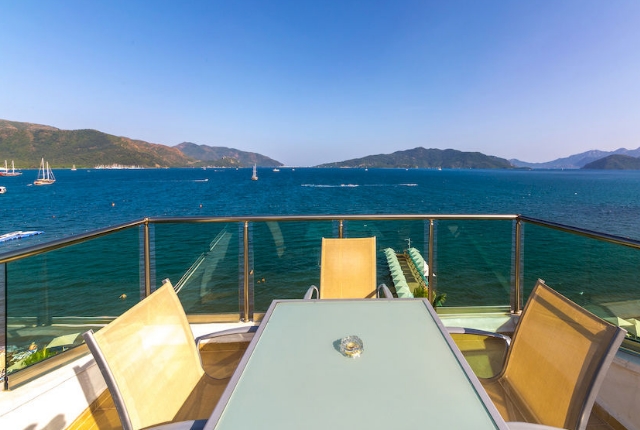 2. Istanbul
Istanbul is the biggest city in Turkey that stretches across outstanding Bosphorus strait which connects two continents i.e. Europe and Asia. It reflects the cultural influences of several empires that ruled here once upon a time. Watch incredible Hippodrome of Roman-era which was the area of chariot races for centuries. Do not miss visiting some of the most popular tourist attractions here, that include Hagia Sophia, Topkapi Palace, and Blue Mosque. Watch Byzantine's iconic, towering 6th century dome at Hagia Sophia. Do not miss the great opportunitu to watch stunning view of sunset on the Galata Bridge.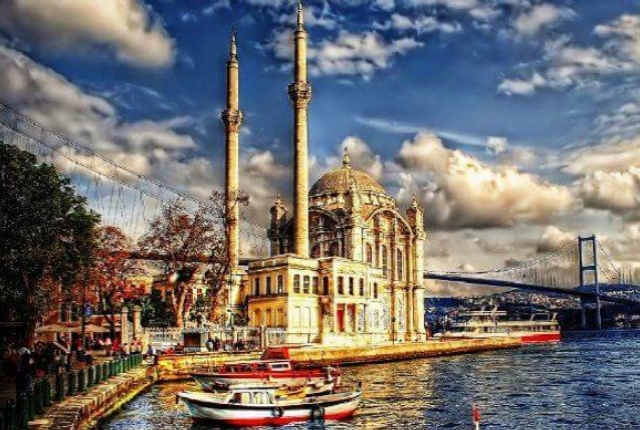 3. Pamukkale
Don't miss visiting Pamukkale, an incredible town in Turkey which is highly popular for its peculiar thermal waters that are rich in minerals. Waters here flow down outstanding travertine white terraces on a hillside here. Pamukkale means 'cotton castle' in the Turkish language, as this site is quite famous for its white terraces. These terraces are formed out of travertine, which is a sedimentary rock that is deposited by water comprising high amounts of minerals from hot springs. This site is present in Inner Aegean region of Turkey in fabulous River Menderes valley and a great destination to visit while honeymooning in Turkey.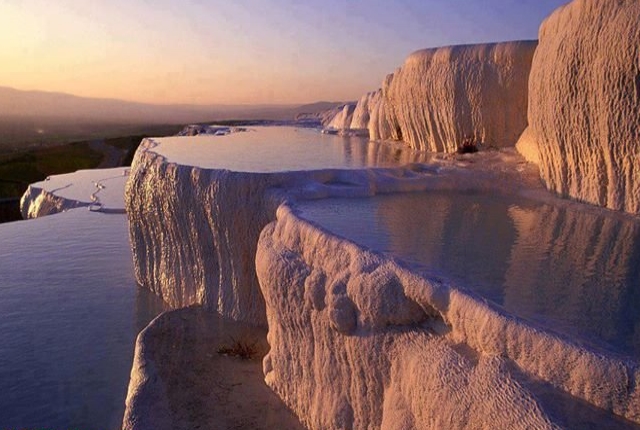 4. Hierapolis
In the vicinity of Pamukkale, you can find an ancient Roman spa city popular as Hierapolis, which was established around 190 B.C. Watch ancient ruins here which include an old, preserved theater, temples, baths, and various Greek monuments when you are honeymooning in Turkey. Do not miss the opportunity to visit impressive Temple of Aphrodite and outstanding Hieropolis Museum. Also, take time out of your busy schedule to visit Laodikeia.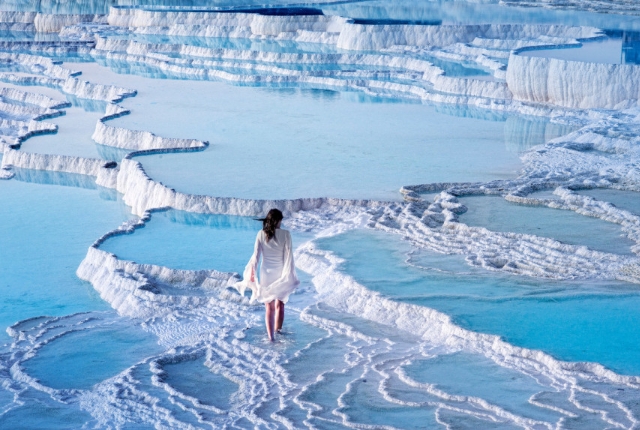 5. Ankara
Plan to visit Ankara, which is popular as Turkey's capital that you can find in the heart of Turkey in Anatolia region. This modern, massive city is well-known for various universities, government buildings, various commercial centers, and outstanding foreign embassies. Don't miss discovering various lively arts and amazing culture here by visiting various museums, particularly the Museum of Anatolian Civilizations.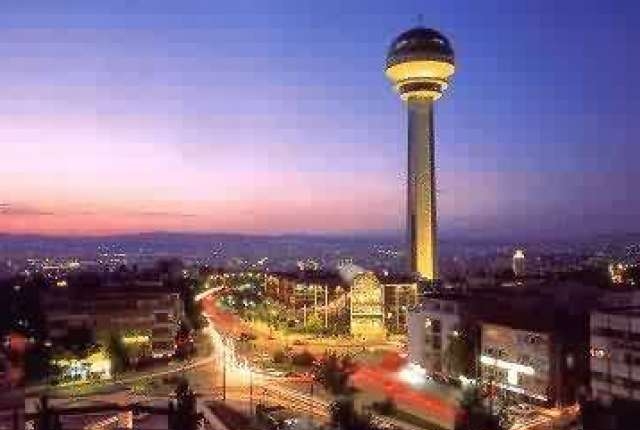 6. Cappadocia
Plan to visit Cappadocia, a spectacular, semi-arid landscape formed due to tall, cone shaped formations of rocks in cluster in Monks Valley and various areas in Turkey. It is also popular as 'fairy chimneys' as the natural formations here resemble pinnacles, chimneys, and cones. These formations are believed to occur due to volcanic eruptions and erosion that occurred in ancient times. Hitties are known to chisel out remarkable complexes of underground tunnel here. Don't miss viewing Bronze Age homes that are carved by cave dwellers into walls of valley. Explore 100 meters deep Ihlara Canyon with several rock-face churches here. Don't miss going for hot air balloon ride here to watch breathtaking natural views of incredible formations here during your honeymoon.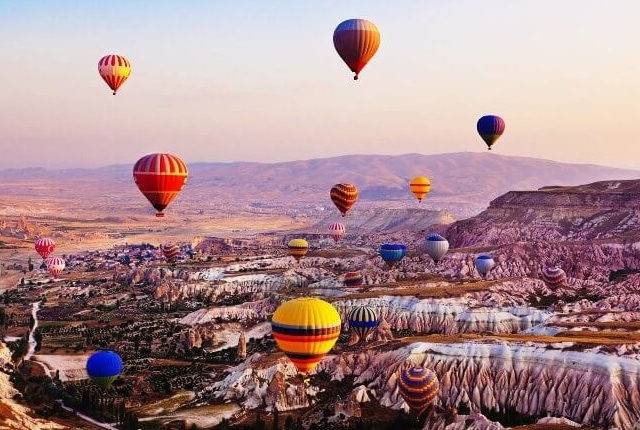 7. Kusadasi
Make sure you visit Kusadasi, which is a wonderful cruise port in Turkey, that offer you a great opportunity to explore amazing beaches and shopping venues during your honeymoon holidays here. Watch outstanding ruins of Ephesus, Roman Empire's second biggest city. Don't miss visiting Pigeon Island in the vicinity. Go to Kalamaki National Park to watch wildlife, particularly Anatolian cheetah.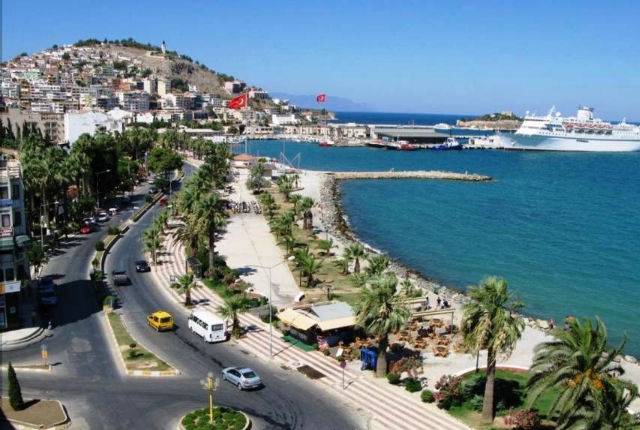 8. Antalya
Antalya is one of the best destinations in Turkey for newly-weds to visit. You get to explore enchanting beaches, historical ruins, and various tourist attractions here. Don't miss visiting Kaleici, a wonderful maze-like town, to visit 18th century mosque popular as Tekeli Mehmet Paşa Camii and amazing Kesik Minare minaret. Take time out to spend a day at Antalya's old harbor to explore wonderful cafes, yachts, bazaars, and boutiques here. Enjoy the fun of sunbathing at exquisite Lara beach and visiting beach villages, namely Cirali and Olympus. Plan to travel in a cable car up to the Mt. Tahtali to watch stunning views of the Taurus Mountains and coastline.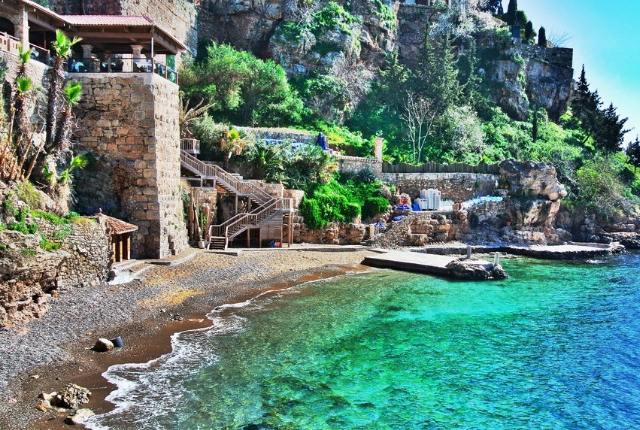 9. Cesme
Travel through Turkey to explore Cesme, a wonderful town on Aegean sea, during your honeymoon. Hilltop castle, extensive seafront, and bustling markets make it an ideal tourist destination for honeymooners. Don't miss paying a visit to historic Cesme Castle particularly in July when a music festival is organized here. Explore idyllic, sandy beaches, such as Buyuk Plaj, Pirlanta Plaj, and Altinkum Plaj, and enjoy basking in the sun. Go for a boat tour on gullets, traditional Turkish yachts, to Donkey Island and Black Island. Take a dip in turquoise waters of Ilica beach. Don't miss the opportunity to relax at Sifne hot thermal springs.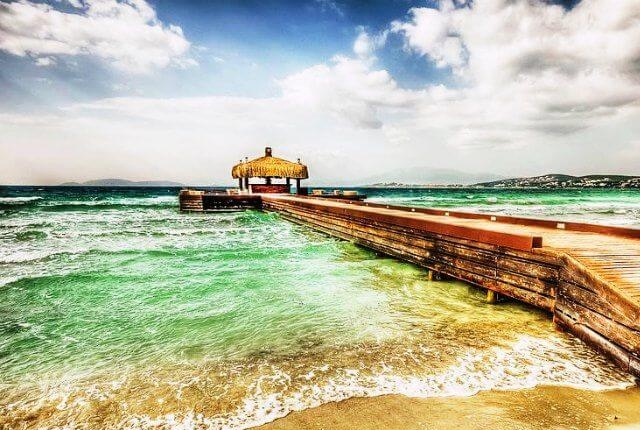 10. Oludeniz And Fethiye
Pine-clad valleys, amazing mountains, turquoise coast, and enchanting waters make Oludeniz and Fethiye ideal attractions for honeymooners to explore when in Turkey. Make sure you enjoy the thrill of paragliding from Babadag Mountain to watch incredible Blue Lagoon near the village Oludeniz and stunning views of Fethiye. Dive in the turquoise waters of the sea. Don't miss the fun of exploring amazing underwater caves and incredible ruins in the Gulf of Fethiye's unique waters. Sunbathing at the shore of Oludeniz Lagoon with pine trees in the surroundings gifts you a wonderful experience to relax in natural surroundings. Go for a horseback riding tour to visit small, charming Turkish villages and outstanding Roman ruins.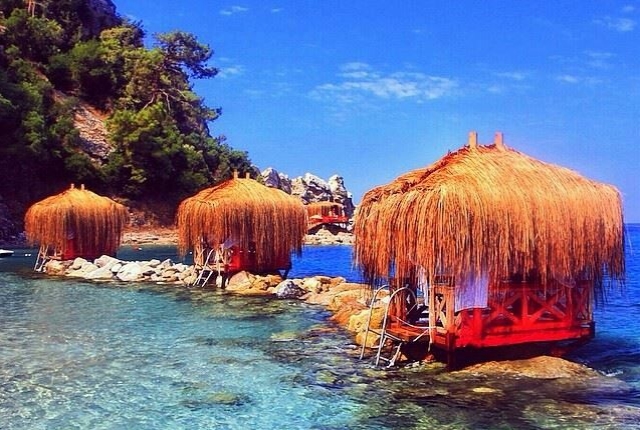 11. Bodrum Castle
While spending relaxing time in Turkey, make sure you visit Bodrum Castle which was constructed in 15th century by Crusaders. You can find it in the southwest area of Turkey, and it's one of the most preserved monuments that date back to the medieval era. Here, you can visit Museum of Underwater Archaeology.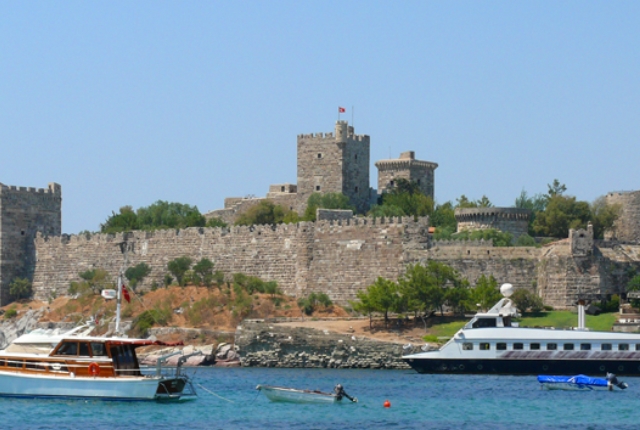 Now that you know these 11 incredible honeymoon destinations to visit in Turkey, plan to visit each one of them with your spouse when visiting this wonderful country.