A honeymoon in a country like Switzerland, people often dream of it. While some make it, some fail to do so. However, no one can deny the fact that it receives large number of honeymoon couples every year and even that percentage is still more and more increasing. The reason for the similar choice of this many people is because of its beautiful snowy mountains, unspoiled lakes, marvelous sights and seamless romantic set-up in the mind of these. Doesn't this gives the feeling of making up in some fairyland that can only be imagined? The honeymooners visiting mainly in winters (December to march) loves to make up in this season. This perfect honeymoon destination has got so much in it, but that you will only learn once you be here. However, what are the places that makes the perfect honeymoon destination is must to be known in prior. Read below about them and choose your honeymoon destination carefully.
8 Honeymoon Destination In Switzerland:
1. Lucerne
When it comes to Switzerland, people randomly choose their destination and unfortunately leaving Lucerne out of option. Lucerne has its stunning landscapes, beautiful lakes with grand sights, and massive churches that are surrounded by beautiful swizz villages. With all these features, Lucerne makes the perfect honeymoon destination for newly married couple. What soothes the mind even more is the delicious swizz chocolates – Lindt, Toblerone and Cailler that are made here in Lucerne only. Do visit here and have your honeymoon with these chocolates.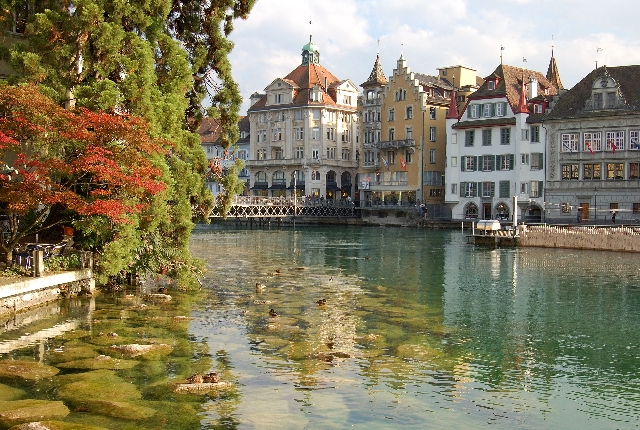 2. Geneva
Although, it makes the second most populous swizz place but its location on the bank of lake Geneva attracts countless visitors whether honeymooners or the one seeking adventure. There are incredible fountains on the lakes, the vineyards and world's best singer's statues like Monteux and many others. Make sure that you have this bliss in the safari. Also, if you find time then do watch sunset from the shores of Lake Geneva, I am sure that you will never be able to take off this scenic view from your eyes.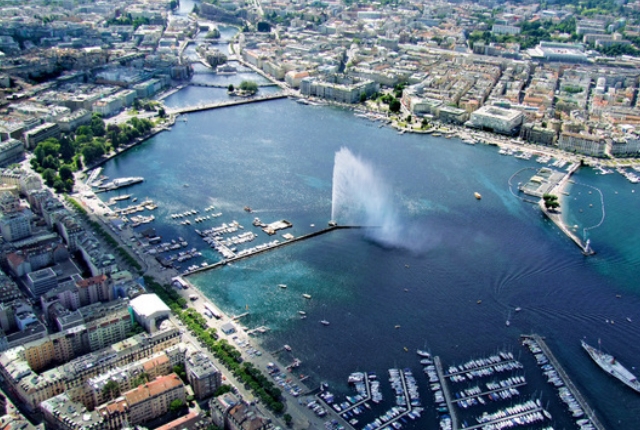 3. Basel
Located in the northern part of Switzerland, Basel is situated on the bank of river Rhine. The city is famous among art lovers. For its various scenic views and picturesques landscapes, it makes a perfect destination for honeymooners. There is more is Basel, but that you will only come to know once you come here. So be here and find what you were missing in all these years.
4. Ticino
The snowy peaks, rich mountains and the scenic provinces takes the preserved beauty of Ticino to another level. Honeymooners, apart from enjoying their honeymoon can experience boat rides in the beautiful lakes, do wind surfing and water-skiing. What's pleases the honeymooners even more is the whitewater ride in luxurious yatch. The crystal clear water is the covered in blue hue with greenery nearby is truly mesmerizing.
5. Interlaken
One of the most compelling tourist attraction with picture-perfect snow-cladding peaks, Interlaken has more to add in its beauty. Numerous attraction with snow-covered peaks, and beautiful riverside offers you the beautiful hill town of Switzerland too. For honeymooners, enthusiasts and nature lover, there can be never be a place better than this. There are many other option like trekking, skiing, riding and canyoning with fabulous nightlife that renders it a plus point to welcome even more visitors.
6. Lausanne
Dominated by tree hills, Lausanne offers its honeymooners the perfect romantic restaurants, slim meandering streets and the peaceful nightlife that takes the very thought of having honeymoon here to cloud 9. This is not it. It is the location off Lausanne on the lake that opens options to explore the area's small resort towns and wine region. You may always come here and see what you have never seen before.
7. St Moritz
St Moritz, the hill resort town of Switzerland, has numerous luxurious hotels, countless spas that are filled with tranquility, shops exhibiting swizz mercenaries, and majestic mountains that make it even a better choice among honeymooners. What adds to the joy is the alpine climate that welcomes its honeymooners with both arms open. For the various facilities that it provides, it makes the world's most favorable resort town of Switzerland.
8. Zurich
It is something that you might have heard of. Making another perfect swizz honeymoon destination, Zurich is like a romantic gateway for its newly married couples. It has alpine landscapes and marvelous mountains on the periphery.
No doubt, it is always clothed in its picture-perfect views and stunning and picturesque landscapes.
Other than romance, you can experience visiting museums, art galleries, historic churches and lush shopping venues. Moreover, Zurich has more for adventurous visitors. It is perfect spot for skiing, hiking, swimming and trekking also. Juts be here in its outstanding panoramic view and have an experience like no other.