When it comes to the very word "Honeymoon", we all have a different feeling like this time won't come back and we have have to create maximum to the maximum memories at this time. Other than the presence of the each other, the choice of the place matters a lot. You might not have thought about how you would get married but you probably had thought about your honeymoon destination, isn't it? Well, there is nothing wrong with that, we all do so. In the search of that perfect honeymoon destination, we ask our mates, hold discussions and match the experience of the honeymooners but don't you think that it is your time and you must decide it on your own? Well, to provide a little help in your honeymoon destination query, I am going to tell you about the top 10 place that can give you that perfect honeymoon. Just stick to the article and see if something hits your interest.
Top 10 Honeymoon Destinations Around The World:
1. Hawaii
One of the top honeymoon destination for newly wedded couple, it makes an amazingly magnificent manner to start their newly married life. Talking about Hawaii, its amazing Oahu Waikiki beach is just a prologue of what lies beyond. The time-honored Polynesian resorts and the killer surf breaks with perfect beaches, makes it one of the top destination for honeymoon as well as normal trips. Also, there are surplus volcanic chains, with gigantic waterfalls and jaw-dropping cliffs that makes the place worth visit for honeymoon not to miss. I am sure that you would never regret the choice but only want to extend your honeymoon.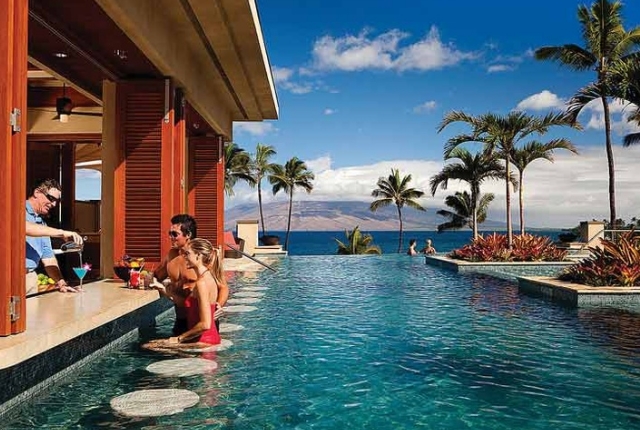 2. French Polynesia
If you too believe in the real fairyland, then this is your place. Believe me, the moment you be in bora-bora, French Polynesia, you will scream out loud and couldn't believe your eyes. Not just one but 118 islands that too with heavenly views& beautiful sceneries and water everywhere, what else you would ask for? The dramatic sites in the crystal-clear water and beautiful fairy houses will definitely keep you engaged all the time. What can be the best memory than honeymoon on the paradise land?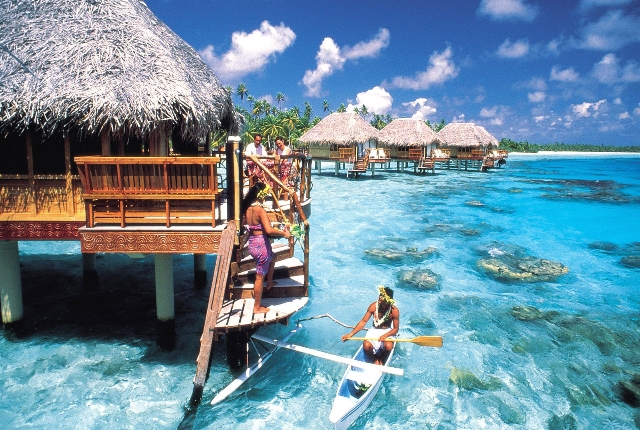 3. Italy
For those who have had honeymoon here, think of it as "The capital of romance ". Be here and not fall in love is never going to happen. Not just one but there are 20 regions in Italy that have preserved themselves as the most romantic destination of Italy and around the world. The rich history of the floating city i.e. Florence and incredible sights of the Amalfi coast and outwardly pleasure of partaking on a piazza in Florence and the perfect cellars of Tuscany, God knows if you can get such pleasure anywhere else. This boat shaped nation in itself is a huge compliment.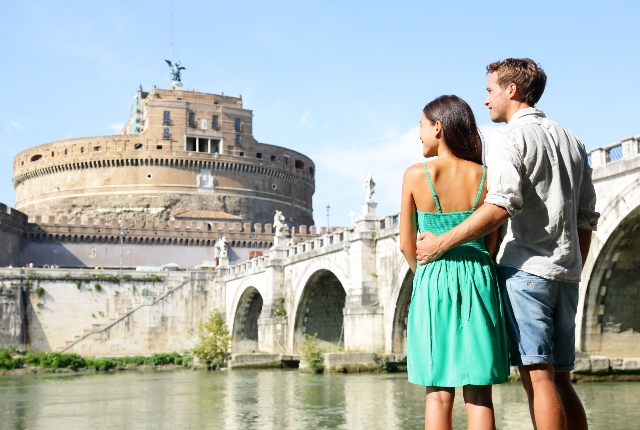 4. Bali, Indonesia
Showing the charm of Asia, Bali makes one of the top honeymoon destination around the world and also in Asia's. Imagine how you want the appearance of your honeymoon location and I bet you rarely would find anything missing in bail. Yes, it has the spiritualty, the peace and that romantic atmosphere of Asia that will keep you engaged both day and night surely making it the most engaged and memorable honeymoon destination ever. Well off course, you will also get to learn various new customs here.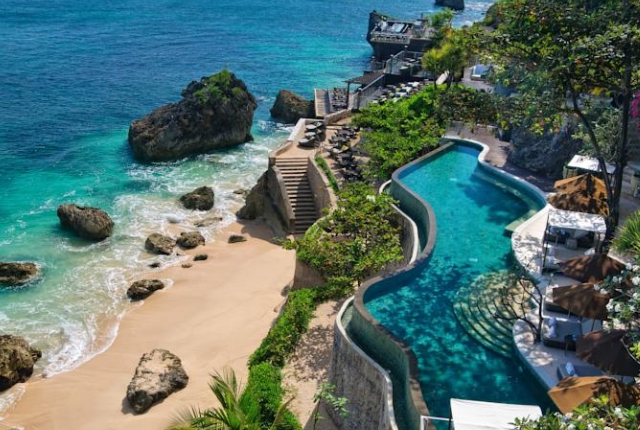 5. France, Paris
It is your honeymoon and you have forgotten about the city of love-Paris, can't happen. There is no better a romantic destination than France and no more attractive a city than its Paris. The city of lights with its icon – Eiffel tower, magnificent gardens and the highly fashionable and all the time upgraded shopping malls, would you not want to be in such a blissful place? Dine at Eiffel tower and find out what is unique and how it brings out the feeling of love. Also, don't forget the famous wine and the French style chocolates because if not now than when will you be having the perfect time to enjoy this?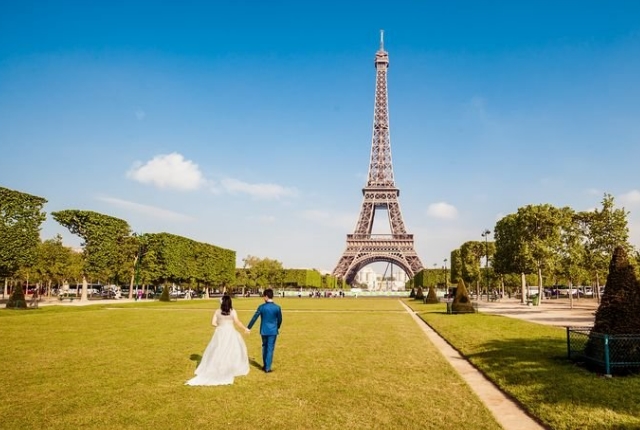 6. Santorini, Greece
The more I say about Greece, the less it is. I bet the moment you step here you will feel like exploring the entire Greece especially Acropolis, Crete, Athens and Aegina. For true honeymoon experience, you must check out Santorini. Located in the Aegean Sea, Santorini offers the honeymooners an excellent relaxing and romantic experience. There is perfect sunset, perfect water bodies nearby, excellent sceneries, what else you would hope for. Remember, it is your honeymoon and you have got to spend more time inside your room not outside exploring places.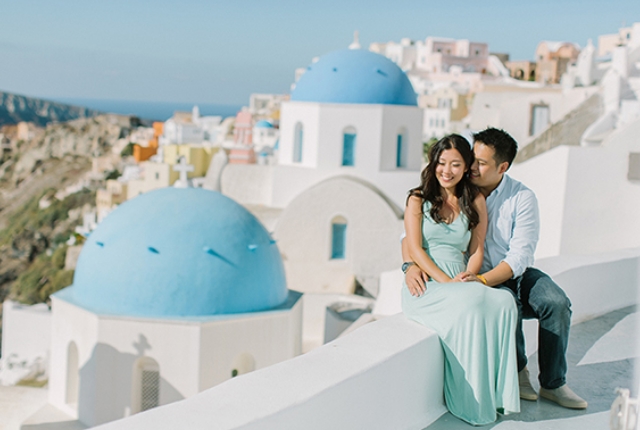 7. Anguilla
God might have dwelled over here someday. It is the typical Caribbean beach where you will find white sand beaches, crystal-clear blue lagoons, pleasant sunshine and abundant flora. How peaceful life had been, if everywhere it was like this is what you will think when you actually be here. Only if you want to avoid the heavy traffic and disturbance in your honeymoon then only go for it. Well, I guess you would like to have more of private moments. Off course it is honeymoon, why wouldn't you.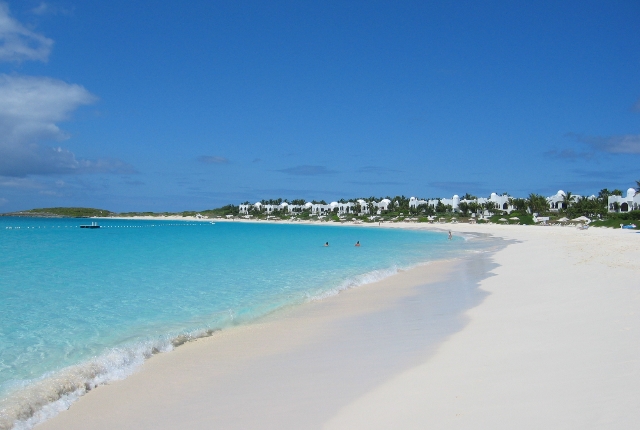 8. Fiji Island
In other words, it can be described as "Earth's modern Eden'. Being here as honeymooners will give you the bliss filled with romance and romance every time and everywhere. Other than tons of water activities like diving and snorkeling, you can try hot springs and have the bliss of watching flora and fauna and not to forget- the excellent beaches. Being here and not watching sunset with your mate is simply out of the question.
9. US, Virgin Island
Although named as Virgin Island, but it hosts places what screams out loud against its name. It actually is the chain of 50 island, offering honeymooners a peaceful and natural experience. It is world famous for its shopping malls, beaches and the beauty. Be here and find out how perfectly it matches your taste.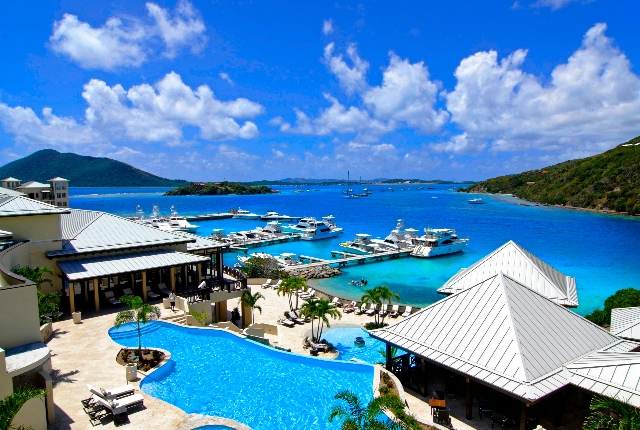 10. Costa Rica
Although, I am writing about this at last but it doesn't makes it the least popular. It is beautiful with its outstanding places, beautiful to the limit nature and the lovey-dovey beaches. Also, it has fashionable boutique hotels, lush hot springs and world-class resorts. Every moment you spend here will become romantic, draw the drapes and the romantic scenery in front of the eyes, does it not defines the true meaning of something called "honeymoon".