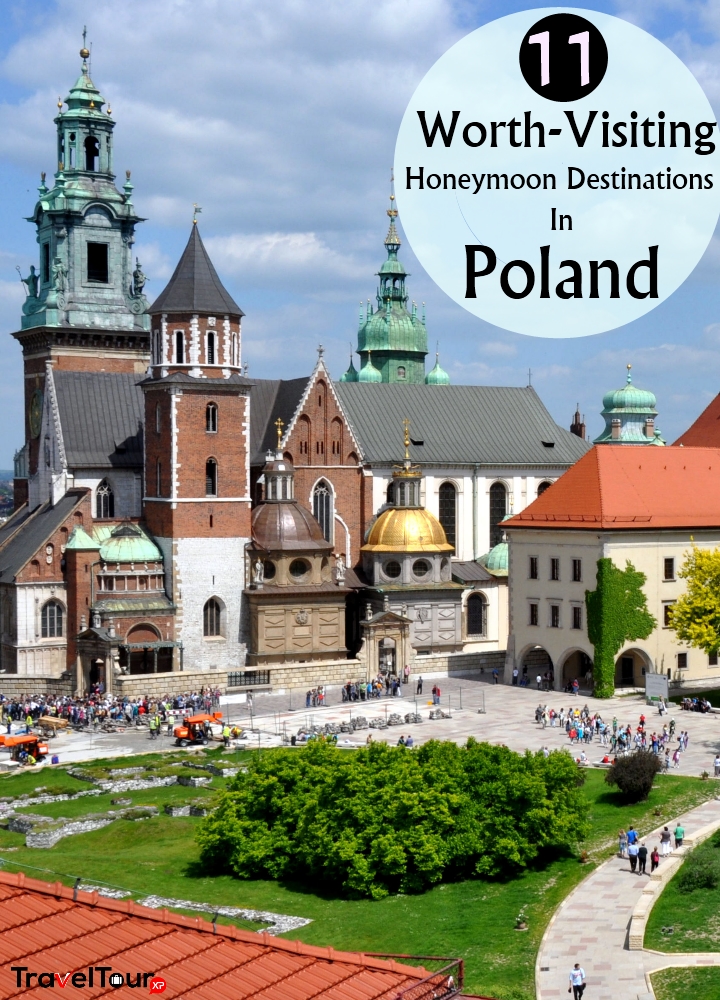 Adorned by enchanting lakes, rich culture, spectacular landscapes, numerous historical sites, impressive architecture, and incredible national parks, Poland is one of the most beautiful European countries that you simply can't afford to miss. Located in the Eastern Europe and on amazing Baltic Sea, Poland welcomes numerous tourists worldwide every year to explore its outstanding attractions. With all these fascinating tourist attractions in Poland, it earns the fame for being one of the best honeymoon destinations for newly-weds. Warsaw is well-known as the capital of Poland. And, if you have plans to visit Poland with your spouse for your honeymoon holidays, you should explore all popular destinations in this beautiful European country. Read on to discover all about it.
Find Below 11 Popular Honeymoon Destinations In Poland That You Must Visit.
1. Slowinski Sand Dunes
Plan to visit Slowinski National Park to watch Slowinski Sand Dunes, which are gigantic sand dunes that shift and are shaped by the winds. You can find this incredible park to view the dunes on the coast of the spectacular Baltic Sea. Slowinski Sand Dunes, which are also well-known as 'moving dunes', are created as the winds carry sand onshore as high as 30 meters. Do not miss the opportunity to visit an outstanding open-air museum, which you can find in Kluki here, along with your spouse to watch a variety of cultural artifacts.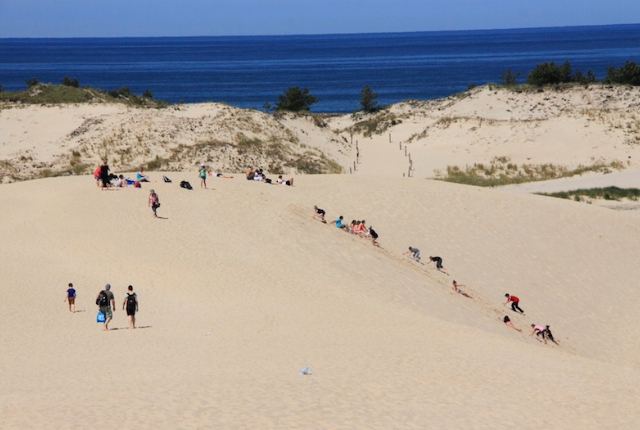 2. Wieliczka Salt Mine
Traveling to the south of Poland, you can find amazing Wieliczka Salt Mine in the vicinity of the Krakow. Here, the salt is known for being mined from this unique site constantly from 13th century. You can find here an underground city that is known for being skillfully carved out of rock salt. Do not miss to watch the chapel, a beautiful, old shrine, here which is popular for being one of the best acoustics structures which is carved from salt and adorned with wooden furnishing in the entire Europe. Watch the one of the most enchanting chapel along with your loved one in the Wieliczka Salt Mine.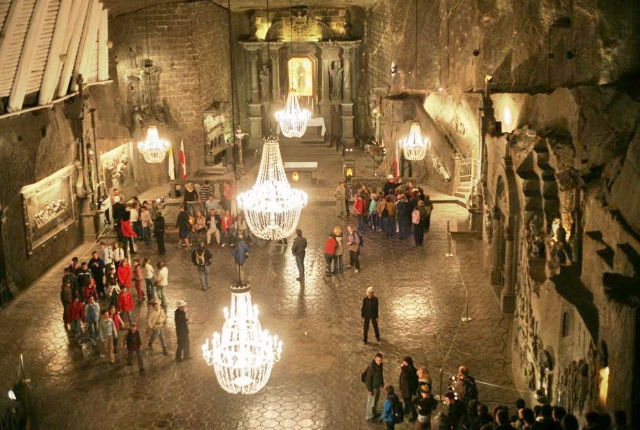 3. Bialowieza Forest
If you and your spouse love to explore nature and forest areas, do not miss the opportunity to visit the Bialowieza Forest, which is a primeval land that straddles amid the outline of Poland and Belarus. Enjoy exploring the massive land remnant that covers greater than 3,000 sq. km and well-known for being one of the UNESCO World Heritage Site. This incredible forest is home to about 800 European bisons, which are the heaviest creatures on the land of Europe. You can find here guided tours or horse-drawn carriages to explore the Bialowieza Forest.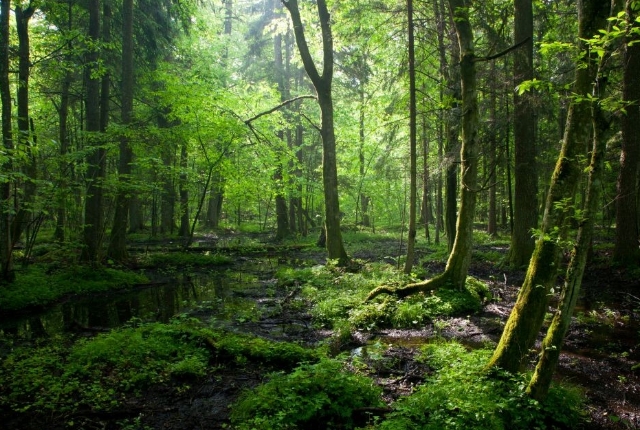 4. Masurian Lakeland
Your holidays in Poland won't be complete without visiting Masurian Lake District here. This Masurian Lakeland is known for being home to greater than 2,000 charming lakes, and the area of this iconic district stretches from Vistula River to the border of Lithuania. You can enjoy camping, sailing, and hiking in this wonderful area in Poland along with your spouse. Enjoy exploring the scenic Masurian Lake District by cycling or going for boat tour. Spend pleasant time at scenic lakes here. Capture wonderful images of beautiful lakes here in your camera.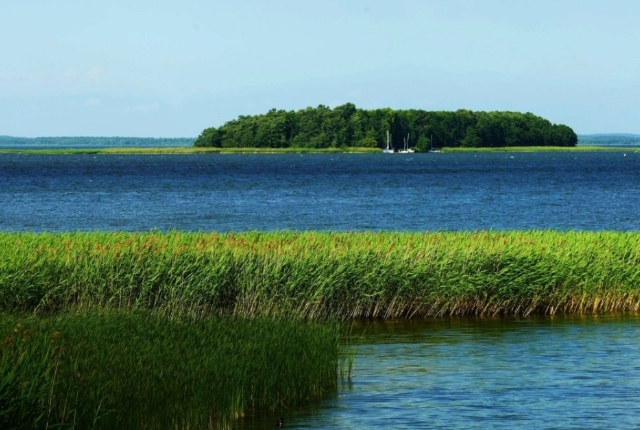 5. Gdansk Old Town
Make sure you visit Gdansk, a historic old town that you can find in Poland on the fabulous Baltic coast. You simply can't miss exploring spellbinding medieval lanes here. Visit historic docklands and amazing cobblestone market areas. Do not miss visiting outstanding churches, mills and other structures most of which belong to the 17th century.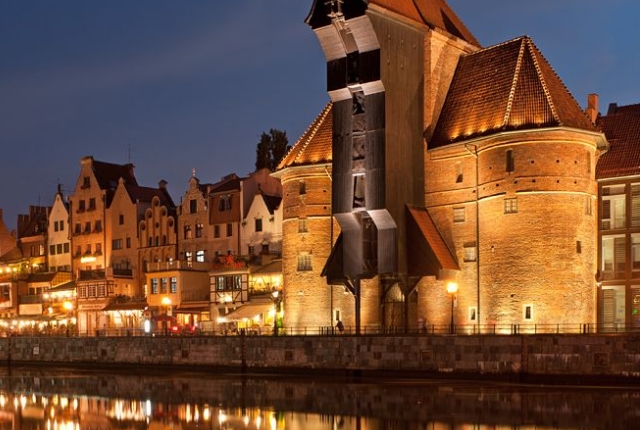 6. Torun
As you travel to the north of Poland, you can find Torun, which is a well-known and one of the oldest city located on the Vistula River. Torun is widely popular as the birthplace of Nicolaus, Copernicus, a world famous Polish astronomer. Do not miss visiting the Gothic town hall and fascinating old market place here along with your loved one. Torun still is home to several buildings and structures that date back to the times of Middle Ages.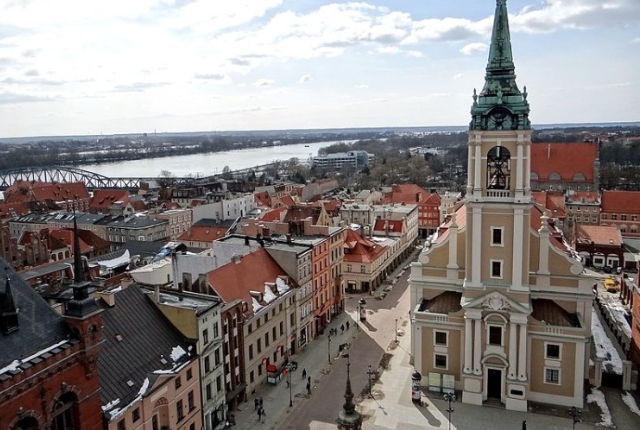 7. Malbork
Plan to visit Malbork, a well-known medieval town in Poland. This exquisite town is widely popular for its spectacular castle that was constructed in the 13th century by the Knights of the Teutonic Order. It is also popular as one of the biggest Gothic fortresses in the Europe. It took about 230 years to complete this fabulous castle. Practically, this amazing castle comprises three castles making it world's biggest brick castle.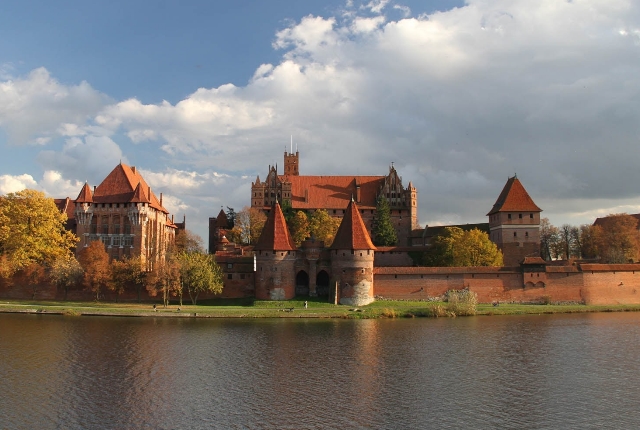 8. Lublin
As you tour through Poland, you can find an interesting ancient city to the east of Vistula popular as Lublin. It is known for its market place that dates back to the 6th century. Lublin was famous for being home to one of the biggest Jewish communities in the Poland. Visit Holy Trinity Chapel here. Watch amazing medieval architecture and lively arts as you explore this marvelous ancient city in Poland along with your spouse.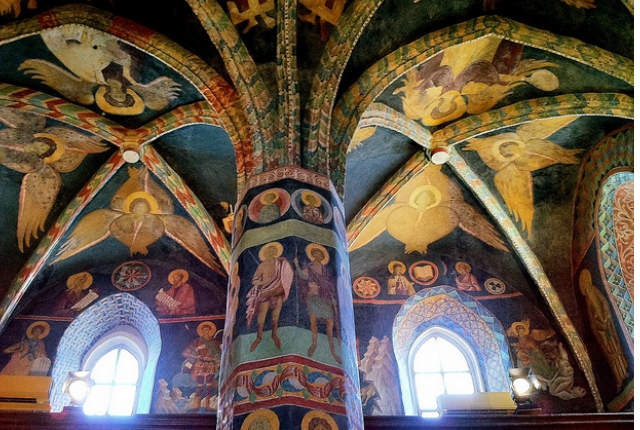 9. Warsaw
Do not miss visiting Warsaw, world famous as the capital of Poland. Even though Warsaw was founded way back in the 12th century, it was quite destroyed during the World War II. However, it is known for restoring itself as a well-known cultural and historical center. Make sure you visit the Copernicus Science Center which is located here when holidaying in Poland with your loved one.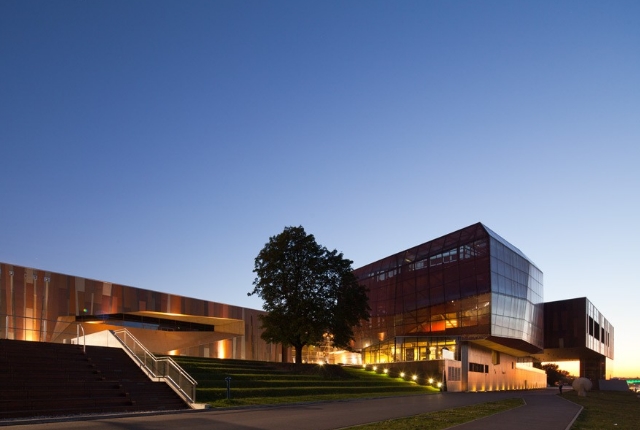 10. Wawel castle
Make sure you pay a visit to eye-catching Wawel Castle when honeymooning in Poland. The site of this amazing castle was occupied by people back in the Paleolithic Age. This spectacular Wawel castle was originally constructed in the 14th century by the order of Casimir III the Great. The outstanding Gothic castle houses legendry Szczerbiec coronation sword and fabulous Polish Crown Jewels. The sword is adorned with floral patterns and symbols, and it is also well-known as the Jagged Sword.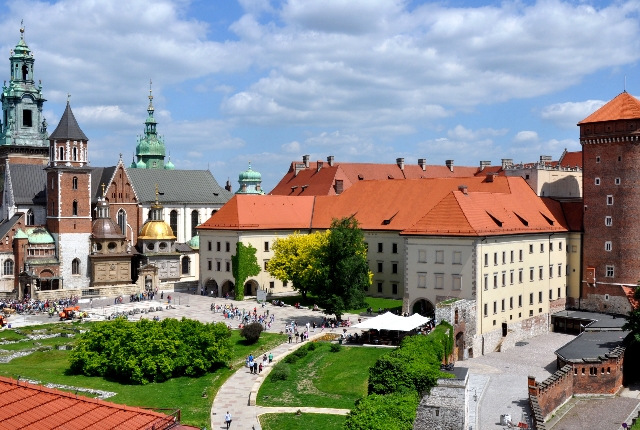 11. Main Market Square
You simply can't afford to miss visiting the fascinating Main Market Square, which you can find in the Krakow. This market square that dates back to the 13th century and it's widely popular for being the biggest medieval town square in the entire Europe. Make sure you visit all worth-seeing historic town houses, palaces, churches, and historic structures in the vicinity of this area along with your spouse. You will find that the mid of the square is dominated by amazing Cloth Hall, which feature eye-catching Renaissance style and adorned with exquisite attic.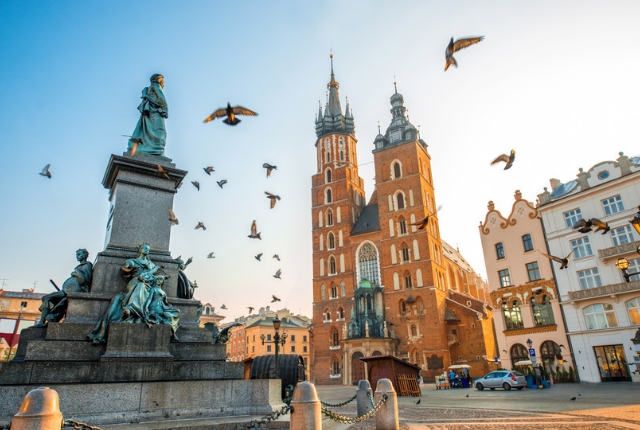 Now that you know these 11 amazing honeymoon destinations in Poland, make sure visit all of them with your loved one to have wonderful, memorable trip to this beautiful European country to cherish for the lifetime.