There is perhaps no other European nation that  had suffered heavily during WWII than Poland which is now called the Republic of Poland. It was Nazi Germany that made a few places of Poland a kind of slaughterhouse where thousands of Jews were killed during WWII. After the war Poland was a communist state under influence of Russia. It gained its independence through revolt. During medieval age the country was ruled by Kingdom of Poland and had a relationship with Lithuania for long. For these reasons Poland has number of historic and heritage sites around the country. There are several world heritage sites of UNESCO in Poland too. A tourist who has interest in history can visit these great attractions while touring the country.
Here Are 5 Fascinating Must Visit Historic Sites Of Poland:
1. The Ancient Village Of Biskupin, Lake Biskupin
This site is perhaps the oldest historic site of Poland. Here in the banks of lake Biskupin archeologists have found remains of Biskupin people who belonged to the Lusatian Culture. The remains found here are from Iron mage of history. The attraction of this place is a reconstructed village of Biskupin culture that tourists can visit and see. The village is a magnificent place that gives an impression of prehistoric life in Poland.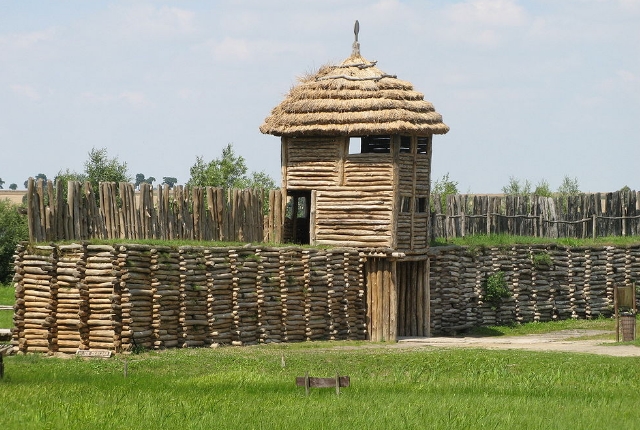 2. Barbikan Castle, Krakow
Tourists who visit Poland visit the town of Malbrok to see the largest castle of Europe Malbrok. But there are other interesting and massive castles in Poland to see too. One of these is the Barbakan castle of Krakow. The specialty of this late 15th century castle is its unique circular structure. Besides its wall has a thickness of 3 meters. The turrets look spectacular from outside also. Historians say that it was built to protect the gates of the historic city of Krakow which itself is now a UNESCO world heritage site of Poland. The castle is now a museum.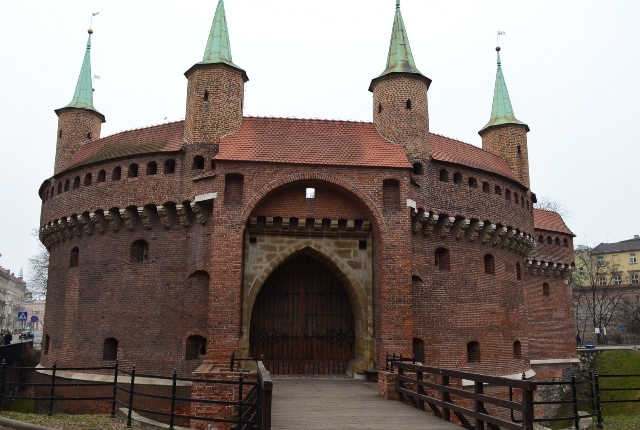 3. Florian Gate, Krakow
When you visit Barbikan castle of Krakow do not forget to visit the now 33 meters high Florian or Florian's Gate. This gate was once under the protection of the castle. The Florian Gategate was built by Prince Leszek II in late 13th century to protect the city. It was one of the main gates which remained intact even after demolition of several other gates for the purpose of remodeling of the city. The structure is finely restored at present. Though it was built in 13th century the roof was added in 1660. One of the impressive medieval historic attractions of Poland.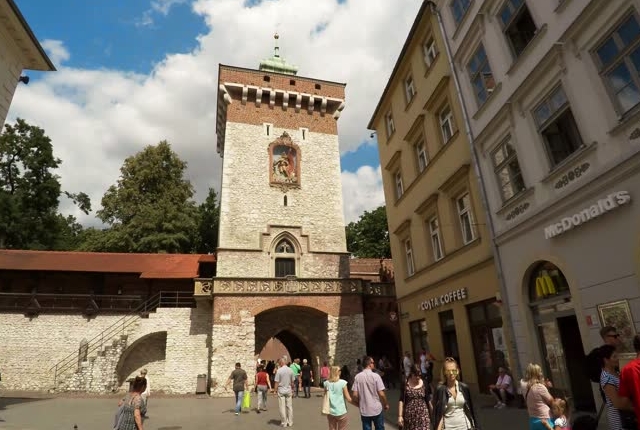 4. Majdanek Concentration Camp, Lubin
Majdanek or KZ Majdanek in Lubin of Poland was one of the infamous prison cum execution camps of Nazis. It had gas chamber to kill Jews and crematorium also. An estimation shows that 78000 people died here in this camp. More than 50000 of these people were Jews. When Soviet army attacked it and overwhelmed the Nazis they fled in a hurry without destroying the camp. That is why much of the camp is intact today and can be seen. There is a visitor center for tourists too. If you have seen Auschwitz Birkenau camp, Warsaw ghetto then you should not miss this site also.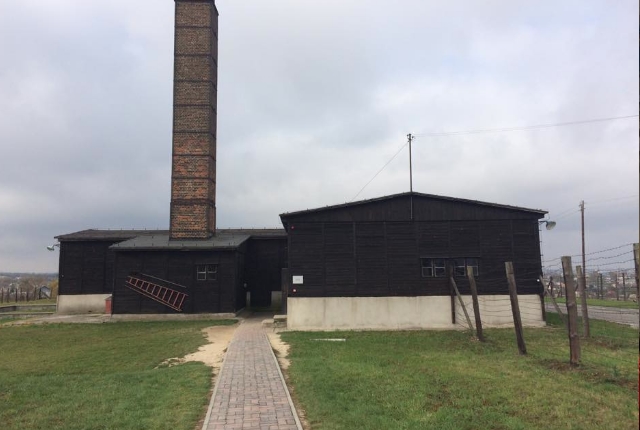 5. Wolf's Lair, Gierloz
Perhaps you have heard of or seen the Hollywood movie Valkyrie in which the true story of a  Nazi officer of high rank Claus Von Stauffenberg who tried to assassinate Hitler with a bomb is told. This incident occurred in a big bunker like place called Wolf's Lair in Poland. After the assassination attempt which killed some other people instead of Hitler the place was abandoned and destroyed. Now tourists visit the ruins of Wolf's Lair which has been turned into a museum. Located in Gierloz of northeast Poland.