Have you ever been to Poland? How about going to Poland on your honeymoon? It is a beautiful place. There are so many historical places to see, the brilliant architecture to view and a happening nightlife to enjoy. Yes, it is ideal for a honeymoon. Today we have listed the 7 Honeymoon Hotels in Poland You Will Love. The hotels which are included in the list fit all budgets. You can choose according to your honeymoon trip budget. Poland is in Europe and there is no other better place to  honeymoon if you both are in love with historical places. Take a look at the list and you will surely book your air tickets right after reading this article.
Here Are The 7 Honeymoon Hotels In Poland You Will Love:
1. Sofitel Grand Sopot
The Sofitel Grand Sopot Hotel is a good choice for those who are traveling to Poland. This hotel is set on a beach. By the way, it is not just any beach – it will be a private beach. The rooms have a very casual decor but come with all the updated amenities. There is a minibar, flat screen TV, internet access, coffee maker and tea maker. The upgraded rooms have gulf view. There is a restaurant and a bar as well. There is a lovely heated swimming pool here, a spa and a hammam. Yes! You could actually rent a boat from this hotel and go for a boat ride with your partner.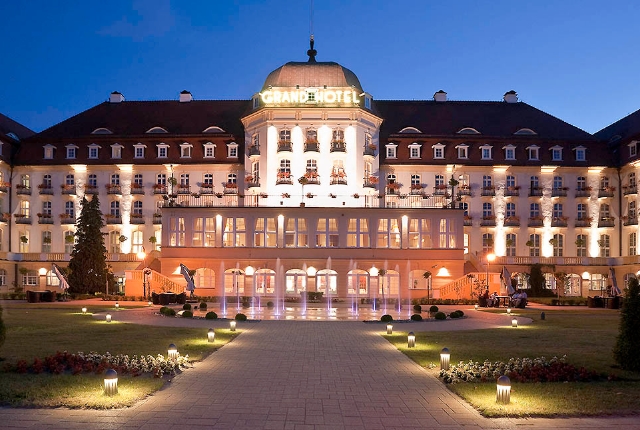 2. Qubus Hotel Krakow
This is a modern hotel. It is just 2 km from the Wawel Castle. The rooms and suites are very contemporary. The modern amenities include Wi-Fi, mini bar and flat screen TV. If you upgrade your room, you will get a balcony attached. The breakfast is included in the room package. There is an indoor pool, a hot tub and a sauna. This is perfect for a honeymoon couple. Take the room with a balcony.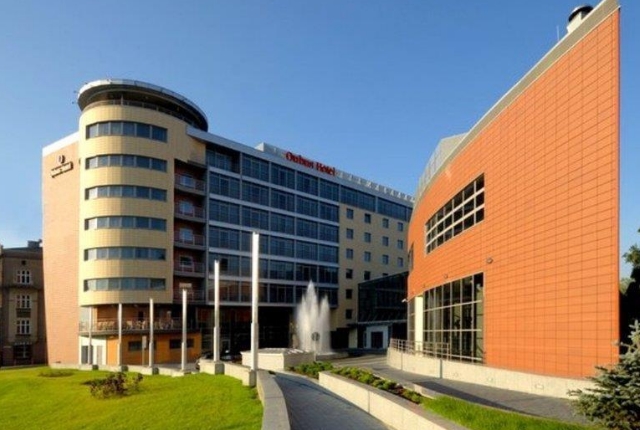 3. Betmanowska Main Square Residence
The rooms are very cool. They have huge rooms which overlook the Main Square. When you arrive in your room, you will find a basket of fruits. There is a small fridge which gives you water, lemonade and fruit juice. The shower is really good and has an additional massaging function. The breakfast spread is really nice. The train station is a short walking distance. You will find European and Polish cuisines here. Order yourself a cocktail and enjoy it with your companion.
Visit Betmanowska Main Square Residence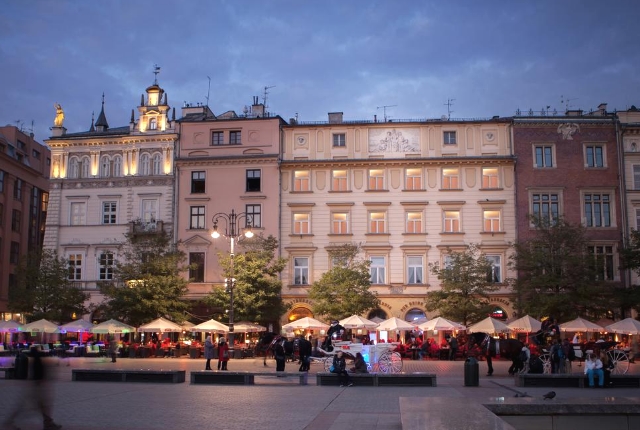 4. Hotel Polski Pod Bialym Orlem
The rooms here at the Hotel Polski are very fashionable which have all the amenities that you are looking for in a 5 star hotel. There are flat screen TV, WiFi and mini bar. Some of the suites have a separate living area with comfortable sofas. The Hotel Polski Pod Bialym Orlem is a really good hotel. It offers comfort and style both!
Visit Hotel Polski Pod Bialym Orlem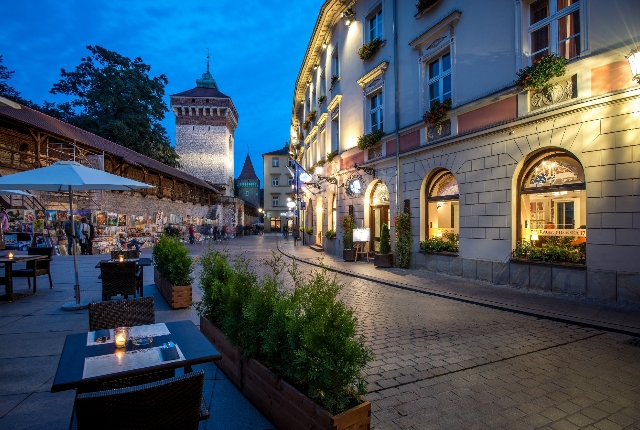 5. Hotel Arlamow
This is an upscale resort. It has plush rooms with very chic decor. The room has many up to date amenities that one would look for. Some of the rooms have balconies. The rooms have mountain views. If you take a suite, you will get a living room too. The breakfast is included in the package that you take. There is a very hip bar, chic cage and a nice nightclub. The spa is really good here. It has an outdoor pool which is heated. There is an indoor pool here. You can indulge in horse riding too with your love. It is such a romantic activity you can do together.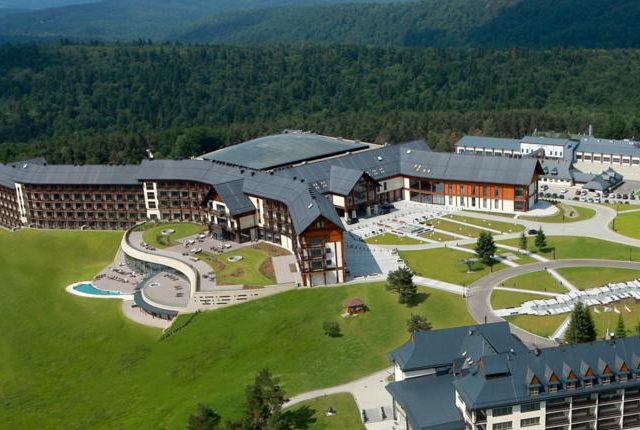 6. Queen Boutique Hotel
This is a lovely boutique hotel which is just a 15 minute walk from the very famous Wawel Castle. The decorations here are warm and the rooms are very polished. The bathrooms have heated floors. If you take the top floor room then  you will also get the opportunity to see skylights. The rooms which are upgraded have balconies which have castle views. You could also take an apartment which have video game console and a wine fridge. The breakfast is free. It is in buffet form. The restaurant has a fireplace too! It is very romantic. You can have dinner with your partner near the fireplace. It will surely warm up your hearts.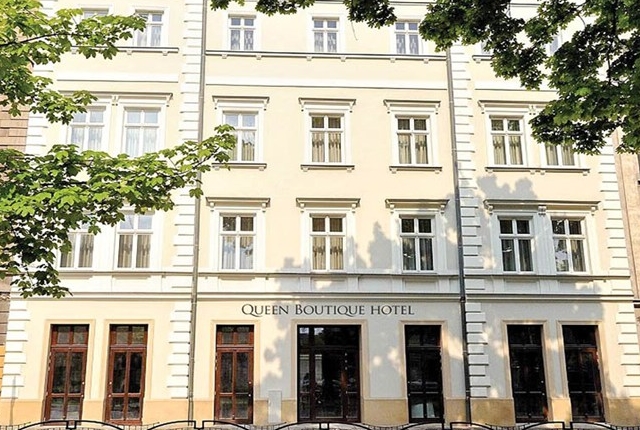 7. Metropolitan Boutique Hotel
This is an upscale hotel. It is very close to the Wawel Castle. It has very refined rooms. The suites are fantastic. If you take the upgraded room, you will get separate living rooms and sofas. The parking and breakfast is free. There is a very chic restaurant where live jazz music and piano is played. You must go for this one!
Visit Metropolitan Boutique Hotel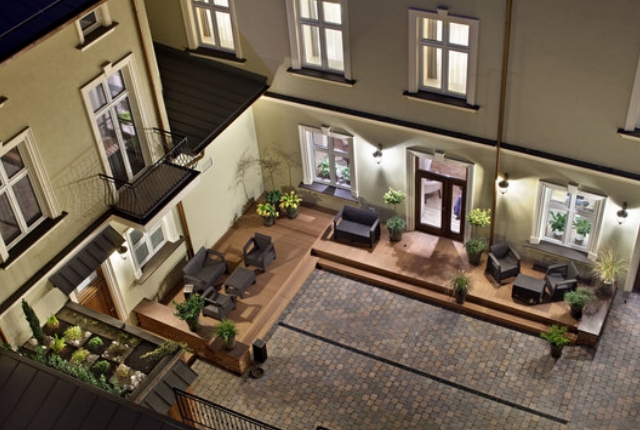 We are sure you loved the list! Do your research and take a trip to Poland with your love. You will be enthralled by the architecture present in Poland. Book your tickets and have a fantastic honeymoon. Make sure you click many lovely pictures!