One country which is truly exotic, which is a wonder in itself with its huge sand dunes, cute coastal villages, fairytale forts, Morocco offers much more. The country has fascinated great chunk of historians and travelers with its African-Arab world merged culture ostensibly displayed throughout. The place continues to enchant all who visit this beautiful paradise on earth.
1. Marrakech
We have heard about Pink city, White city, Blue city etc etc. Here comes another city, Red City! Welcome to Marrakech, the city known for its sandstone buildings. The city had strong footholds of famous rockstars including the The Beatles and the Rolling Stones to name a few. It is Africa's one of the most famous destinations famous for its old architecture and courtyards harnessing orange, palm and olive. The city is quite famous for serving mint tea and sheep heads.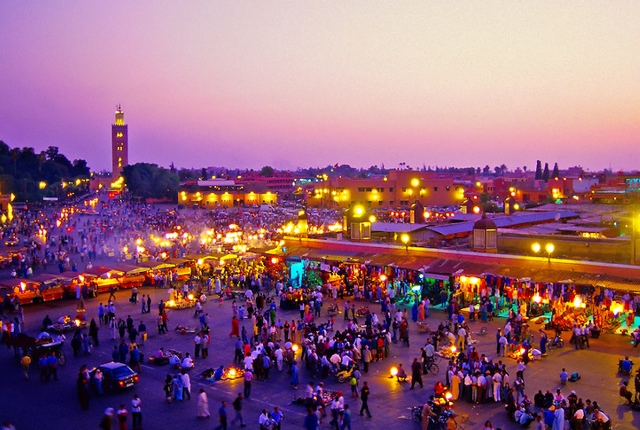 2. Merzouga
Have you ever dreamt of strolling down the huge sand dunes where you see film stars warming themselves up? Merzouga should be your bull's eye where the sand dunes reach to the height of 500 odd feet. Hop on to a camel and take an overnight ride through these humungous colorful sand dunes and relax in the camps set up for the tourists. And don't worry about the food and music. Everything would be taken care of by the guides!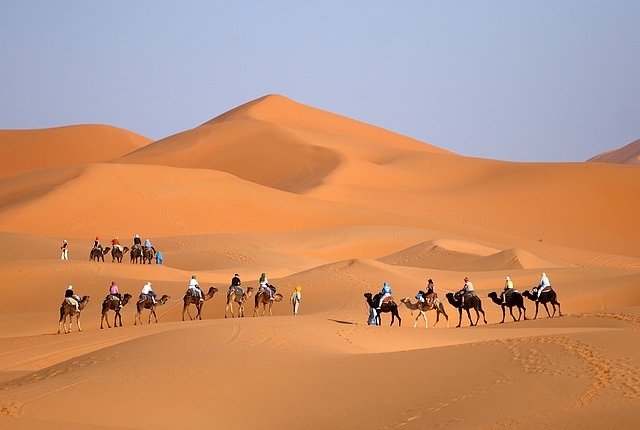 3. High Atlas
Time to climb to new heights on the famous Atlas Mountains! You will cross Morocco's highest peak, Jbel Toubkal which is located in Toubkal national park.
Get an adrenaline rush by involving yourself in snow sports or hiking.
One of the most spectacular places is Todra gorge which is a cliff carved out by two rivers. And on the edge of the mountains lies a famous Mud Brick city named Ait-Benhaddou (See the movies Gladiator and Lawrence of Arabia to get a glimpse!)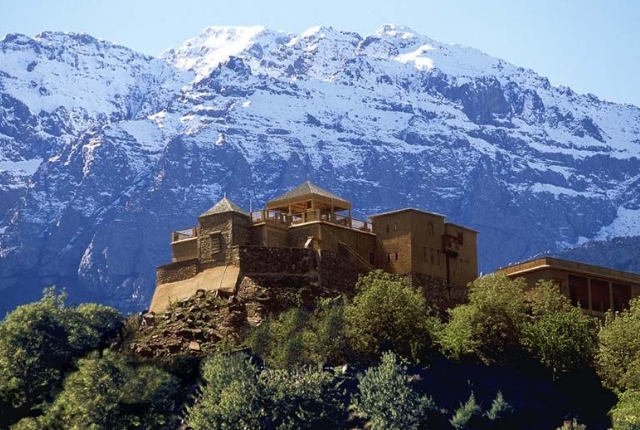 4. Fes
Get yourself to Fes, the country's third largest city and country's cultural capital. The city is quite ancient which is acknowledged by the presence of world's oldest university, "University of Al-Karaouine" as well as two old medinas. Fes el Bali medina is the largest urban area which is car-free. If you love leather goods, this is the place you ought to go!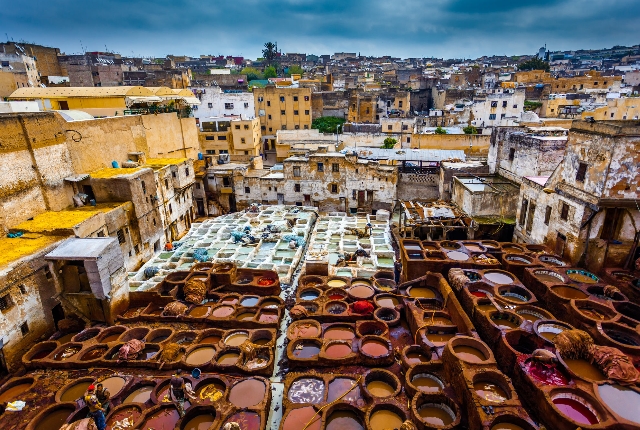 5. Essaouira
Here comes the beaches of the Atlantic ocean! Windsurfing, kite surfing are some the adventure sports carried out here. Seagulls are quite common out here as is the sea wind. Notably, the city is being dubbed as "Wind City of Africa" due to strong winds throughout the year. It harbors a natural port and is a famous fishing ground, the aroma of fishes quite distinct in the air.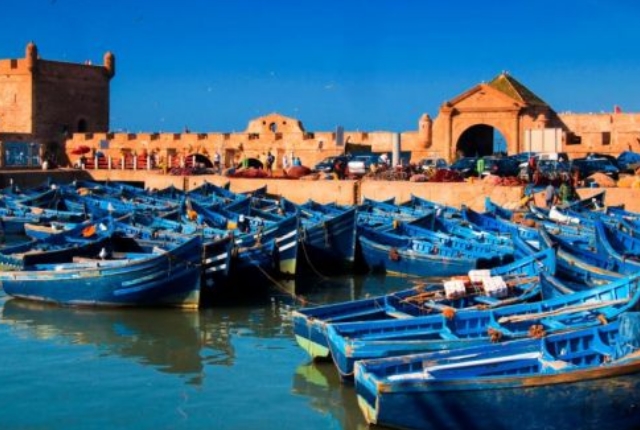 6. Chefchaouen
Here comes another colorful city nicknamed, "The Blue City of Morocco". The city is quite famous for its food, for adventurous exploration and for history lovers.
It displays a rich culture of Berber tribes' people who have distinctive attire.
Peaks and valleys are abundant which makes a perfect location for treks. Deep forests make your trek more adventurous. Finally talking about food, please your taste buds with wood-fired baked breads making a sumptuous breakfast. Tagine is a famous dish which is a must try.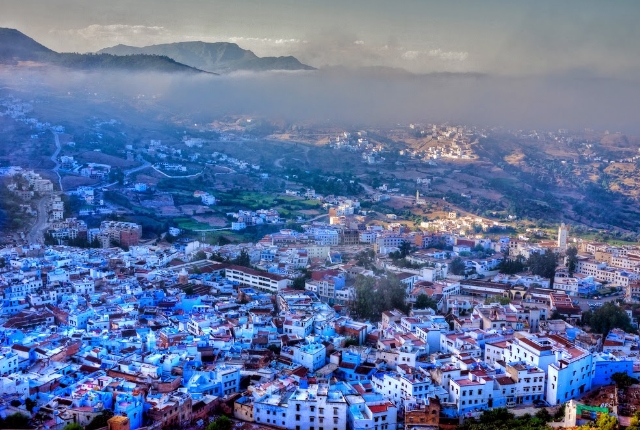 7. Meknes
It is one of the four imperial cities of Morocco situated close to Fes and surrounded by high walls with huge gates. Two of the most historical sites of the country, the tomb of Moulay Idriss and Volubilis are located in this city. The peace and tranquility of this city should be an attractive feature. If you understand the nuances of history, you may realize the amalgamation of Islamic and European styles.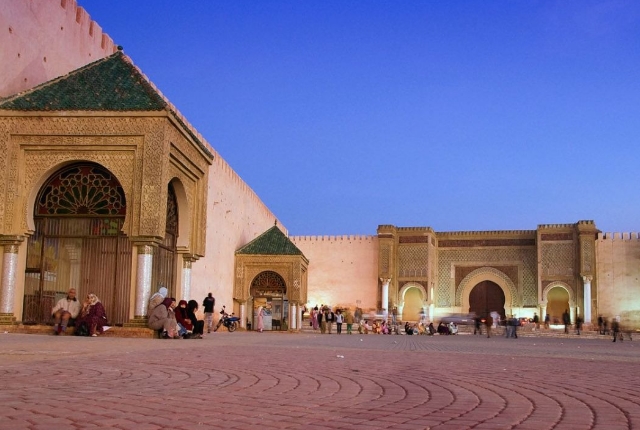 8. Rabat
No trip to a new country is complete without visiting its capital city. Rabat has gained special place especially after it was named top travel destination in the year 2013.
The well maintained palm trees lined boulevards are an attractive feature.
The old traditional houses converted to guesthouses gives a pleasant experience. A perfect blend of modernity and tradition makes this place worthwhile. This can be experienced in the lines of cuisines offered by the city restaurants.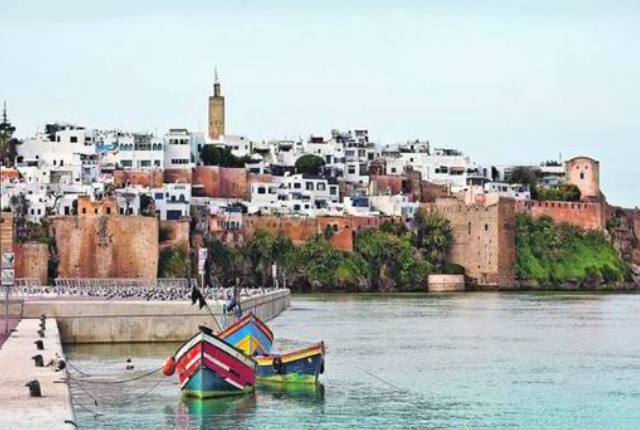 9. Agadir
This city has reinvented itself after it was rebuilt following the earthquake which devastated the entire city. Sand, nightlife and clean beaches with sprawling water are the best attractions offered by the city. The beaches are the major draw for the tourists who love yachting. Also famous are the Kasbah, the historic attraction of the city. Souss-Massa National Park offers terrific bird spotting such as Doves, heron, flamingoes etc.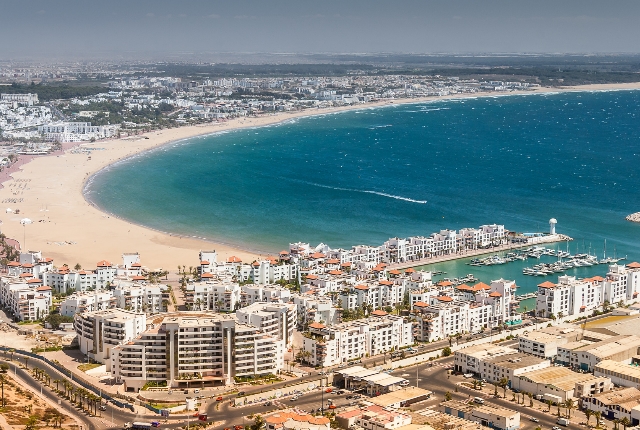 10. Ouarzazate
This city has built many famous movie studios due to exotic locations which gives a look of Tibet, ancient Rome, Somalia and Egypt. All modern amenities are available here, right from supermarkets and hotel complexes. Right from camels to motorbikes, you can get everything right here. Some of the famous places include Kasbah Taourirt and Ait Benhadou Palace.