Greece is a unique country, with a large mainland, a number of islands and two peninsulas. At least 17 percent of the country's total territory is occupied by its fascinating and exotic islands. These picturesque islands are not only a treat to the eye but are steeped in Greek history and culture. The famed architecture of these islands are noteworthy. Every year thousands of tourists make way to the Greek islands for an unforgettable holiday. Although, each one of it varies in size and has a different type of climate, the islands are quite unique in their own way. This makes it extremely tricky to choose a few. But, we make your task easier and here's a list of the top 10 Greek islands that you must visit.
1. Santorini
Surrounded by the deep blue sea, Santorini is an enchanting place that is picture perfect. Formed from a sudden volcanic eruption 4000 years ago, Santorini is located on a volcanic peak. The dark rock around the island's dramatic hillside creates a massive caldera that makes the sea absolutely tranquil, giving it a lake like quality. This exotic Greek island is famous for its stunning sunsets, picturesque location and beautiful white washed houses. The capital city of the island, Fira has a fine combination of Cycladic and Venetian architecture. The white cobblestone streets lined with cafes, hotels, shops and tavernas is a real treat for tourists.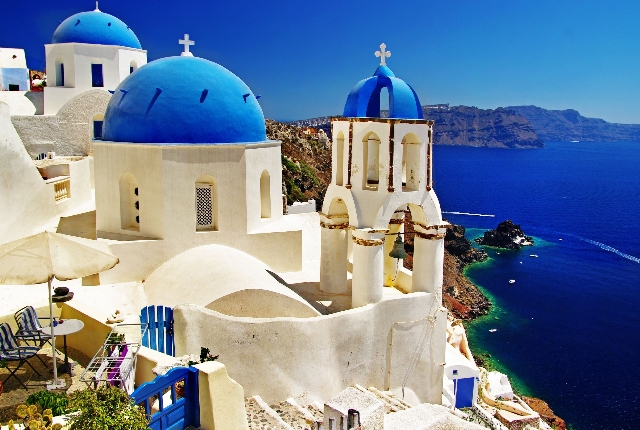 2. Skiathos
A nature lover's paradise, Skiathos is one of the northern islands of Greece. It is one of the finest places to visit with lush green pine forests stretching over the hills and mesmerizing sandy beaches lining the island's shoreline. It has a nature conservatory and provides plenty of opportunity for wildlife viewing. The island is also home to several medieval castles, Byzantine churches, ancient monasteries and wonderful museums.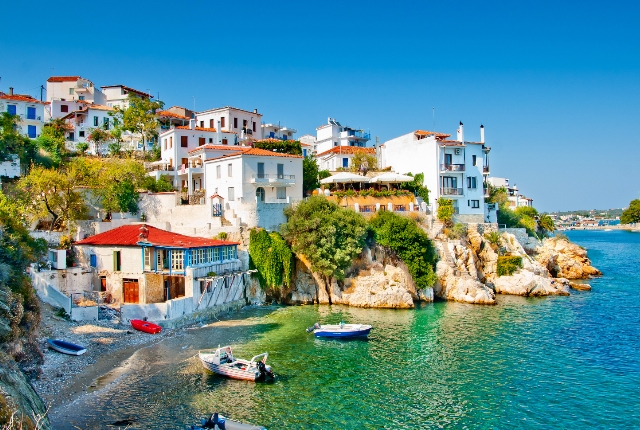 3. Mykonos
If you are looking for a fun, lively and happening Greek holiday, the island of Mykonos located on the Aegean Sea can be the perfect retreat. Its trendy restaurants, live entertainment shows and the beautiful atmospheric tavernas will set the tune for a perfect holiday. A picturesque town with a maze of tiny streets and lovely whitewashed step lanes, it has still retained its ancient Cycladic architectural style. The Little Venice area in Mykonos is a must visit place for tourists along with the windmills located on hill tops.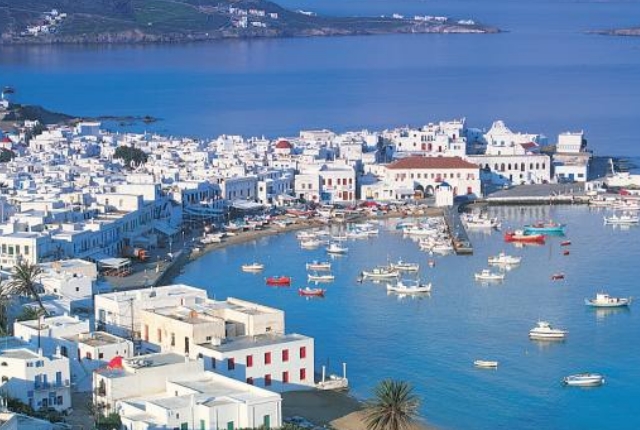 4. Rhodes
People enchanted with history would love to visit Rhodes. Also referred to as the 'Island of Roses' because of its wonderful flowers, Rhodes has some of the most fascinating historic sites and ancient ruins. Its medieval era Old Town, the Acropolis of Lindos, the Temple of Apollo, the Governor's Palace, the archaeological museum inside the 15th century Hospital of the Knights and Rhodes Footbridge are some of the major attractions of this island. Located near the Turkish coast, Turkish influences are evident in the lifestyle of the people residing in this region.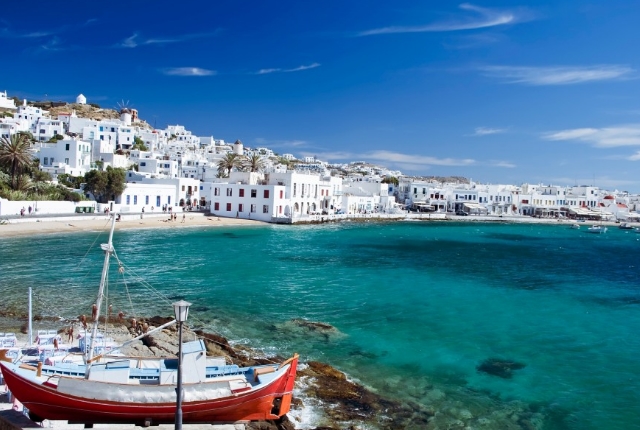 5. Crete
Crete is the largest Greek island and is brimming with cultural attractions. The island is home to numerous luxury resorts and five star hotels, making it a perfect vacation destination. Crete is renowned for its scenic beaches, majestic mountains and gorges. It is also the perfect place to enjoy a number of outdoor activities including swimming, hiking, climbing, trekking and horse riding. Other popular attractions at this island consist of the archaeological museum and the Folklore museum. In Heraklion, Crete's largest city you can visit historic monuments such as the Venetian Loggia, Church of Agios Markos, Morosini Fountain, Museum of Cretan Renaissance and the Church of Saint Mark.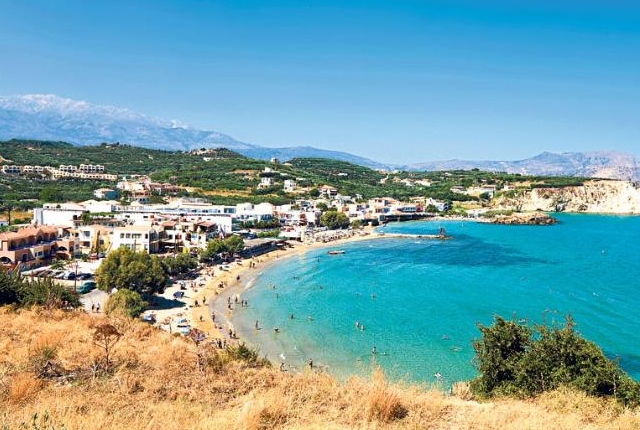 6. Corfu
Corfu is a land of contrasts. Its southern part is covered with green hills, limestone hills appear in the northern parts and it is surrounded by stunning beaches all around its shoreline. Besides, its ethnic culture, charming old towns with Greek, French, Italian, British structures create a fascinating landscape. Corfu town is a UNESCO World Heritage Site and is home to numerous historic buildings. The archaeological museum displaying artifacts from the Temple of Artemis, the Church of Agios Spyridon and the Byzantine Museum are other attractions of this island.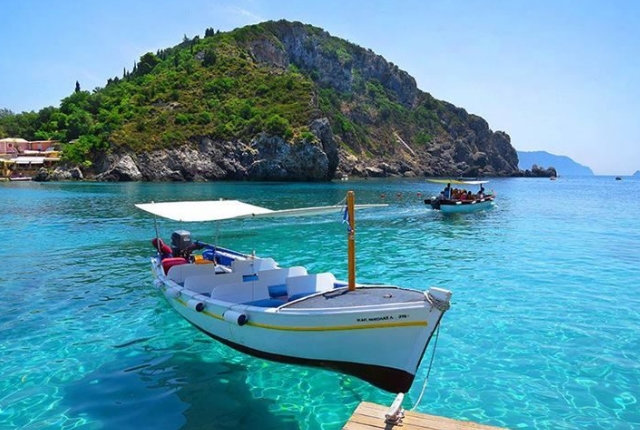 7. Samos
Renowned as the mythical birthplace of Goddess Hera, Samos is a pristine island covered with woodlands. It is home to one of the most important ancient sanctuaries, the Heraion, dedicated to Goddess Hera. The Samos Museum has a fine collection of old statues consisting of the Archaic era marble statue from the Heraion. Another amazing archaeological site in Samos is the Aqueduct of Eupalinos in Pythagoreion. It also has fantastic hiking trails on Mount Kerkis where you can spot a number of rare plant species along with different types of birds. For water activities, the beaches at Samos are perfect. It is ideal for swimming, sun bathing or indulging in the annual volleyball tournament.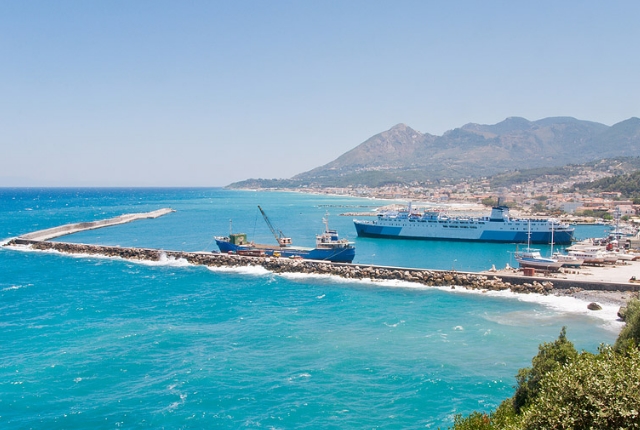 8. Chios
Located very close to Turkey, separated by a strait, Chios is the perfect destination for enjoying sightseeing tours. Nea moni, a 11th century monastery sits at the heart of the island and is one of the most famous historical sites of Chios. It is steeped in history and visitors can walk through its medieval villages, exploring ancient buildings and roads. The area is also very famous for its tulips and every year during Easter, the island hosts special traditional functions in the town of Vrontados.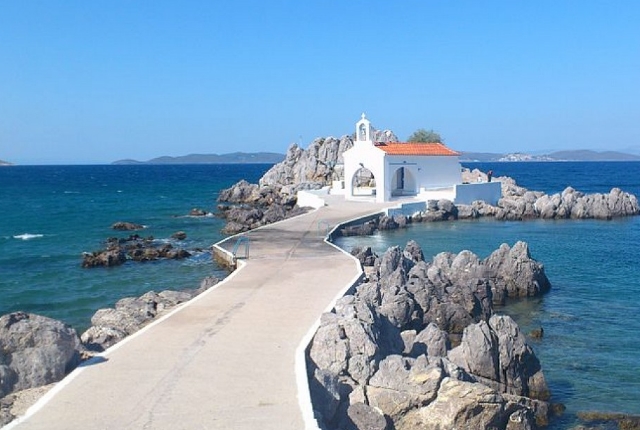 9. Paros
One of the most beautiful Greek islands, Paros is simply stunning. Its old town feel, cobblestoned streets and vibrant white-washed building lend it a picturesque quality. The beaches of Paros are quite famous and tourists can look for quiet as well as crowded beaches to enjoy their holiday. It also offers an amazing nightlife and the island is dotted with plenty of hotels, resorts, nightclubs, bars and restaurants. It also hosts windsurfing competitions often.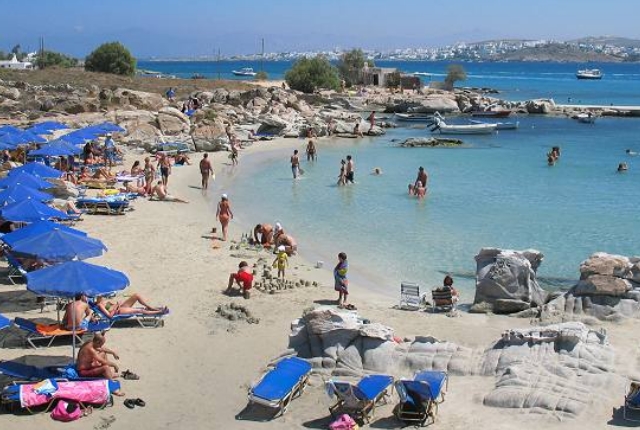 10. Kos
Kos has an absolutely relaxed atmosphere. Its sunny beaches, rich farmlands growing olives, grapes, figs, corn and wheat along with its historic attractions make it the ideal place for every tourist. Here visitors can explore the 14th century fortress built by the Knights of Saint John of Rhodes and the ruins of an old marketplace. The beautiful island also has plenty of accommodation, restaurants and nightclubs for a great holiday.