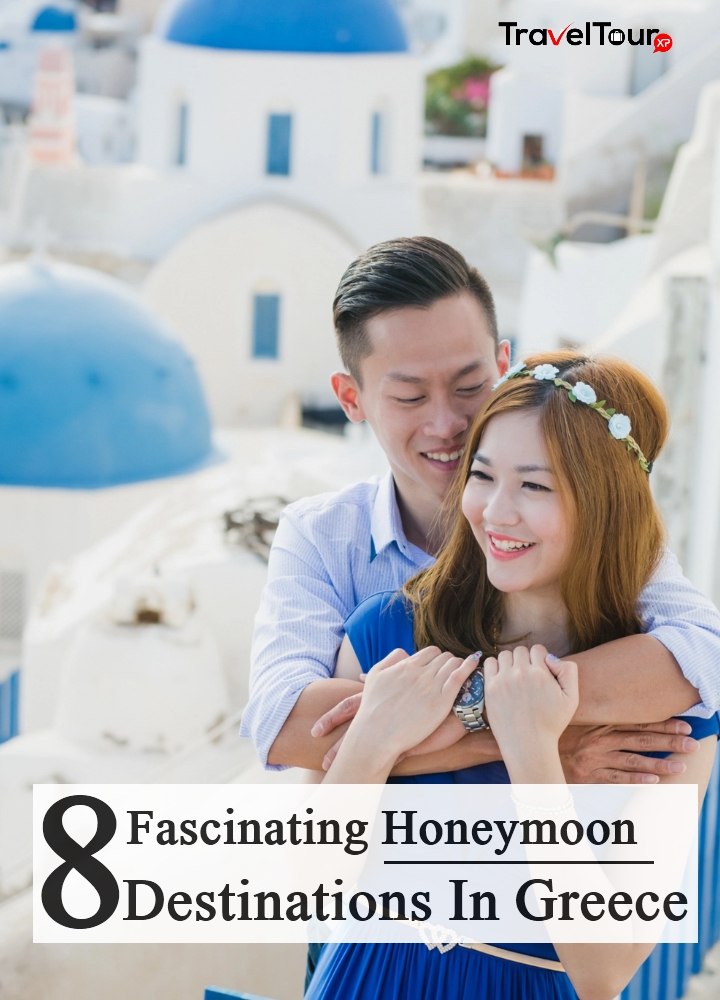 Greece is not just a place for the history buffs, but it has a lot more to offer to all kinds of travelers, including the newly married couples. A honeymoon in Greece means you get to experience ancient civilization and also the vibrant living culture all within your splendid holiday. The beautiful beaches, long history, charming villages, splendid architecture, striking views, first class stays, and delicious food create welcoming conditions for the newlywed couples.  Listed here are eight popular honeymoon getaways in Greece.
Honeymoon Destinations In Greece:
1. Sifnos
The sandy beaches, blue waters, beautiful coves, unique villages, Cycladic churches all set in harmony with the place create an ideal setting for honeymoon couple to enjoy their trip in Sifnos. The medieval castles, mansions and the exceptionally tasting world class food, excellent weather, clear twinkling sky at night all combine to create perfect conditions for a romantic holiday.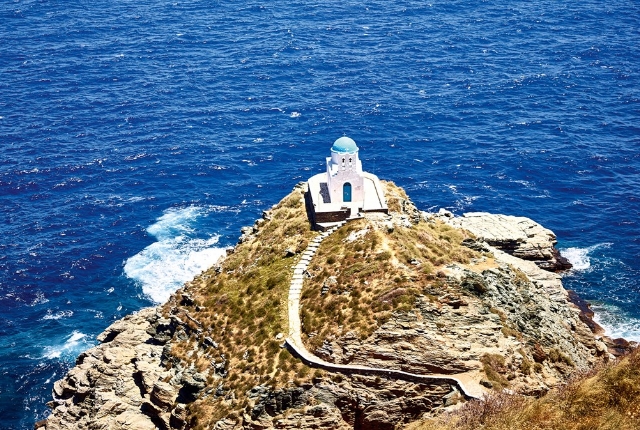 2. Mykonos
Though the island is known for its night life and parties, the architectural style, landscapes, sandy beaches, cliffs, scenic villages, ancient ruins, clean streets all make the place magical. Pristine islets around Mykonos are worth visiting, if you want to spend some extra time in the private.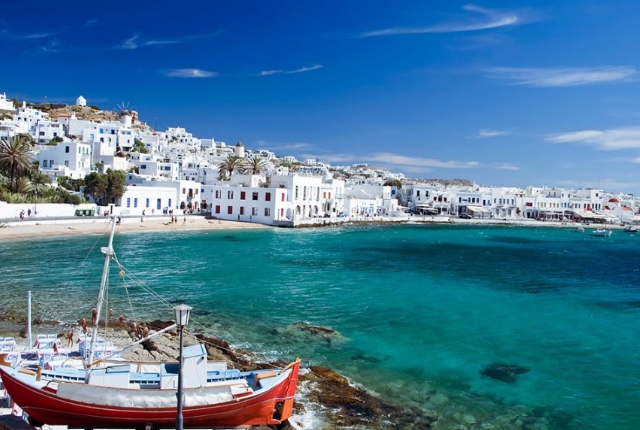 3. Corfu
The perfect blend of nature, history and elegance makes the island exotic and a wonderful romantic getaway. Lush greenery, rich history, varied landscapes, clean and clear beaches, picturesque villages, scrumptious food are some of the incredible things that Corfu offers you. Even in antiquity, Corfu has been the favorite honeymoon destination choice for the newlywedded couples.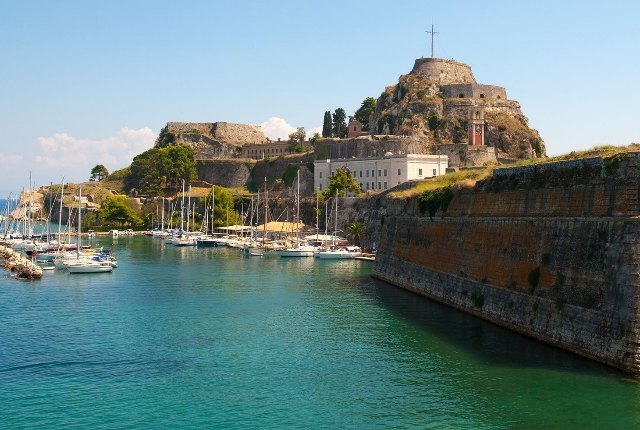 4. Rhodes
From mesmerizing natural landscapes to historical monuments to luxurious resorts, Rhodes offers everything for honeymoon couples. The old town, beaches, villages, hills, historic estates, restaurants, museums and so much more the island has to keep you busy. From quiet and pleasant to exciting and crowded, Rhodes is an excellent place for couples.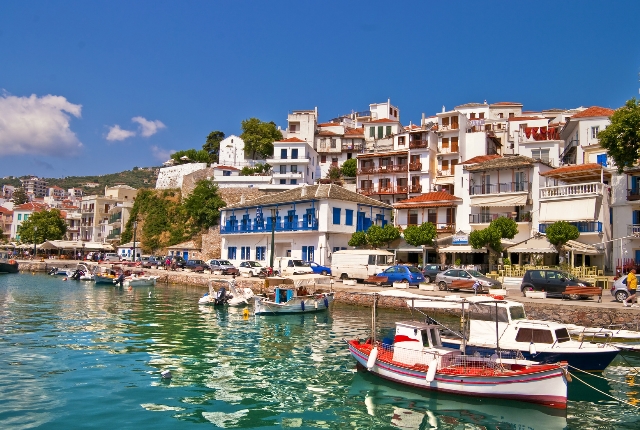 5. Folegandros
A small Cycladic style island is a good choice if you want to get lost and unwind completely after your wedding. The ancient architecture, beautiful views, blue sea, welcoming atmosphere and peace all over the island is amazing. A romantic stroll on the beach and around the town square, tasting local delicacies and a dip in the sea will add an extra touch of romance.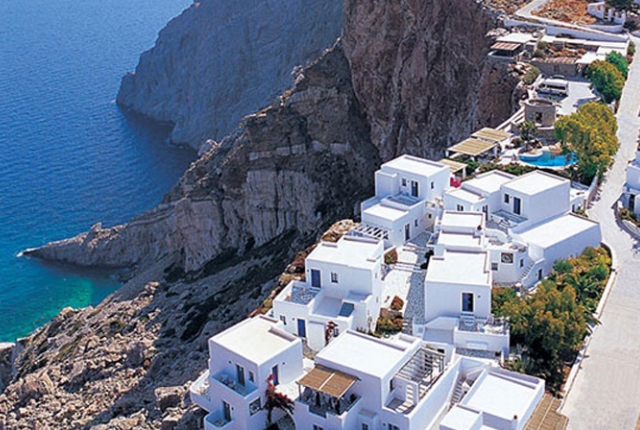 6. Crete
This is one of the popular holiday destinations in Greece. If you are looking for special moments away from the maddening world and create those romantic days of ecstasy after all that crazy rush of wedding then Crete would be the best romantic getaway. Crete has some of the best, luxurious, secluded and private resorts that offer awe-inspiring honeymoon suites. These suites offer every imaginable indulgence including beautiful dining experiences and special spa packages for the newly wedded couples.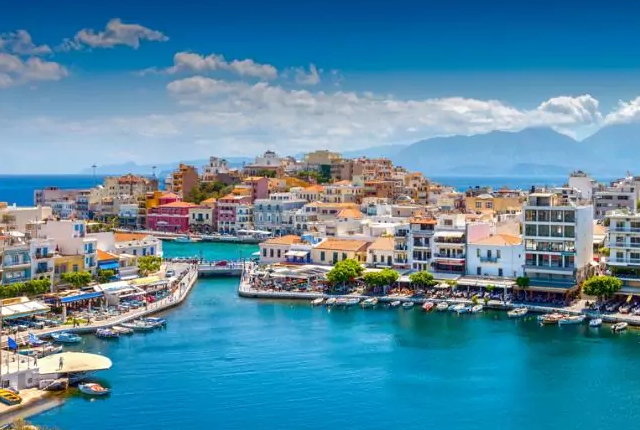 7. Tinos
Tinos Island is also known as the holy island of Greece. This beautiful location is just perfect if you are looking for a serene romantic honeymoon. The honeymoon on the island means it is exciting and extra special.  The superb white sand beaches and long spells of sunshine during summer makes Tinos an interesting place to visit.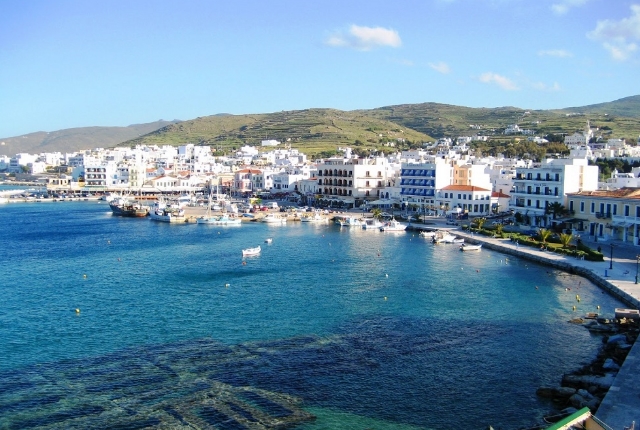 8. Santorini
Santorini is a volcanic island that belongs to the Cyclades group of Islands in Greece. The place is famous for its stunning sunsets, the dramatic views, the active volcano, fabulous beaches and luxurious resorts.  The whitewashed dwellings of Santorini welcome you with warm hearts and open arms. You can enjoy your days in Santorini the way you please and create those lasting and unforgettable romantic memories of your honeymoon in Greece.