If there is one country people vow to visit atleast once in a lifetime, it has to be Greece. Inhabited by UNESCO World Heritage Sites, known for its great cuisines and natural scenery, and home to 227 inhabited islands, the country has lot to offer.
1. Athens City
Welcome to a city which mixes history equally well with modernity, thanks to iconic monuments, museums, vibrant cafes and terrific dining opportunities. The magnificent Acropolis which rises like an ancient force rules the country architecture. The modernity drips from stylish restaurants, entertainment zones such as Gazi and hip hotels. Temple of Poseidon in the surrounding region of Attiki is yet another historical feat. Do not miss visiting Acropolis museum, an untra-modern steel and glass structure displaying ancient finds.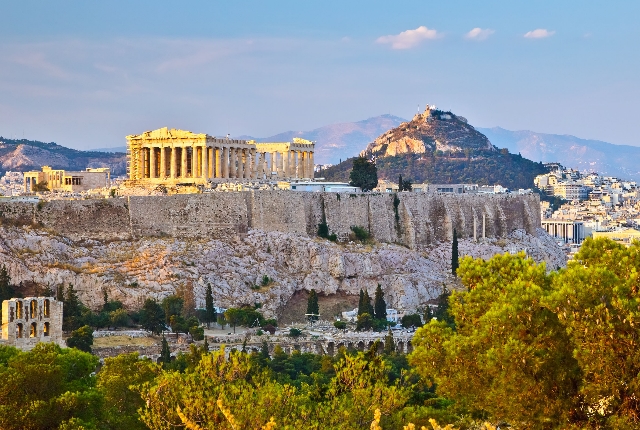 2. Santorini Islands (Cyclades)
Do you want to experience paradise on earth? Santorini with its two cliff top towns of Fira (the capital of Santorini)and Oia are the most romantic destinations famous for weddings and honeymoon (which comes at a cost of course!).
White buildings arching around the deep blue sea is a site worth watching.
The island has black volcanic sand beaches where one can swim and sunbath. Oia is famous for stunning sunsets as well as seafood. Do not miss out on Caldera, a sea-filled volcanic crater which still has hot springs and gas emissions.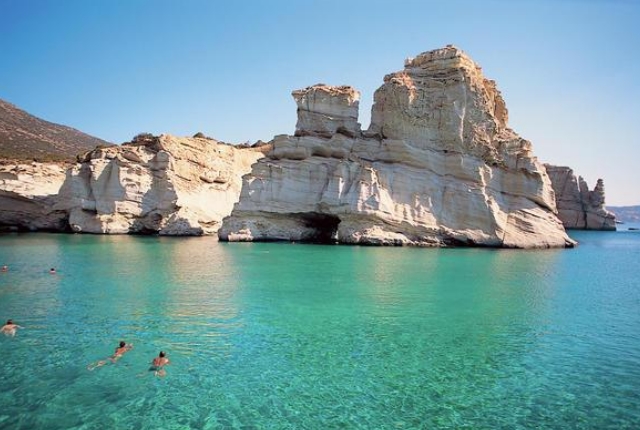 3. Thessalonikii
It is the second biggest city, trailing behind Athens in Greece which is located at the edge of Aegean Sea. The city displays Byzantine churches, Byzantine museum, White Tower located along the sea side and famous Roman monuments such as Rotunda and Truimphal Arch of Galerius. Some of the famous festivities held here include Thessaloniki International Fair (September), International Book Fair (May) and International Thessaloniki Film Festival (November).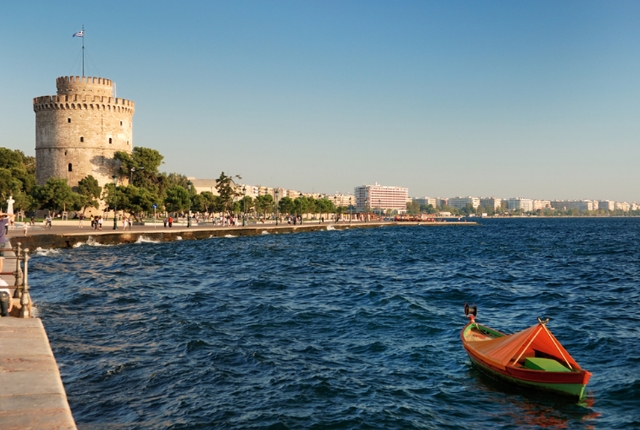 4. Mykonos Island
This place is certainly going to meet your expectations. Right from celebrities to college students to visitors, everyone finds solace in this whitewashed paradise. For history buffs, archeological, maritime and folklore museums are an ideal place. For the social buffs, the busy and colorful streets of the capital city Hora and Matoyanni Street which is lined up with branded stores and cafes and restaurants are the perfect hangout locations. Last but not the least, water sports lovers never lose out on this "Island of the Winds" with some of the best surfing activities, parachuting and jet skiing.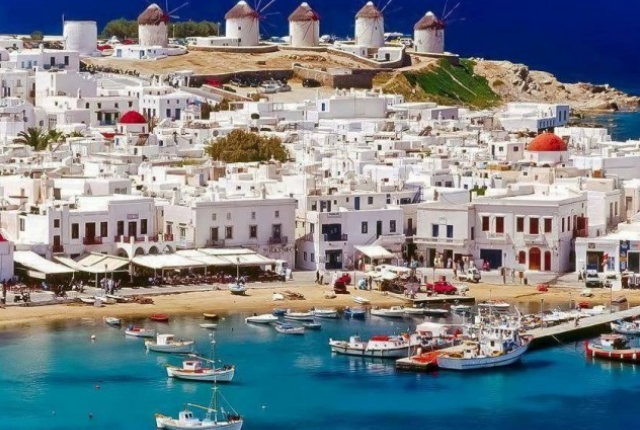 5. Rhodes Island (Dodecanese)
Welcome to the land of beaches, ancient history and wooden valleys. The day life is as exciting and mesmerizing as the nightlife. The old town of Rhodes with the main highlight being "Palace of the Grand Master" reverses the time back to the old Byzantine Empire days. The golden beaches in the area of Archangelos with crystal clear waters are ideal for diving activities. Do not forget to visit Rodini Park, a place abound with peacocks, trees and streams.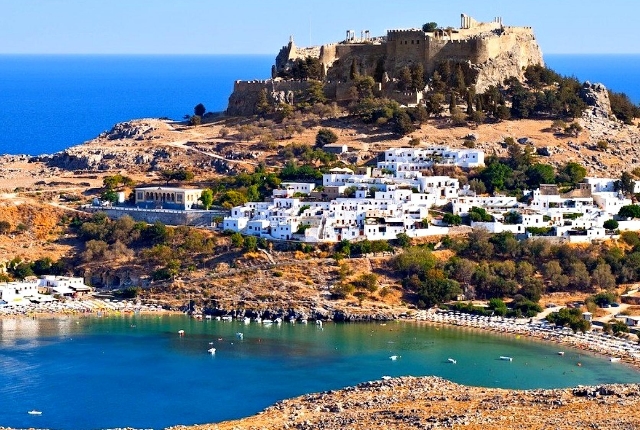 6. Zagori
If you are tired of relaxing and meandering around, time to do some outdoor activities at Zagori. Vikos-Aoos national park is an unspoilt region with amazing hiking trails in Vikos Gorge and Astrakas Mountain peak. Rafting can be done in the waters of Voidomatis river. The stone buildings are located in the entire region. The old monasteries and churches are soothing enough to make your trip truly memorable one!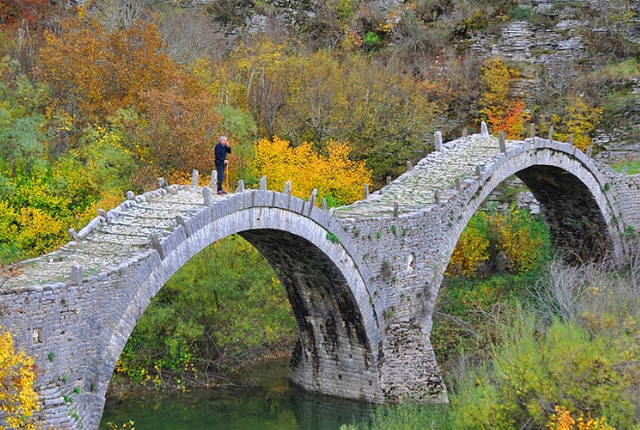 7. Halkidiki
Located near the city of Thessaloniki, Halkidiki is a trident-like peninsula divided into three regions: Kassandra, Sithonia and Athos. The night lovers head towards Kassandra, beach lovers towards Sithonia and monks find their abode in Athos. Mount Athos can be accessed by male pilgrims only. Sithonia is placid with its clear waters which soothes the soul. Kassandra is upbeat and more developed.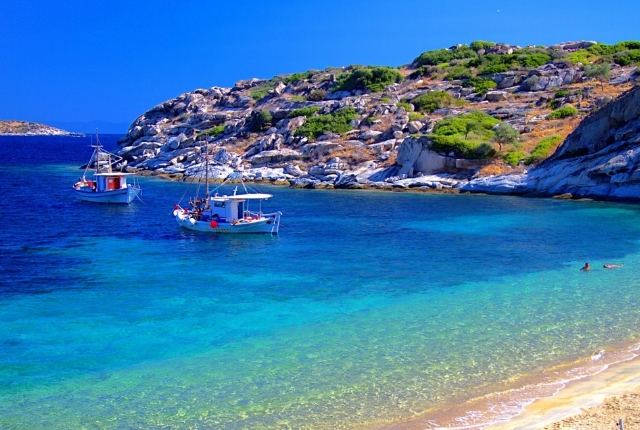 8. Meteora
The place name is derived from its geographical location which means, "Suspended in the air" on the cliffs at a height of more than 1200 feet. Along the cliff lie the historic monasteries (entry fee is 3 Euros per person) which date back between 14th and 16th centuries. These monasteries are included in the World Heritage List of UNESCO. The place lets you experience absolute divinity and solace and a glimpse into the life of simple living.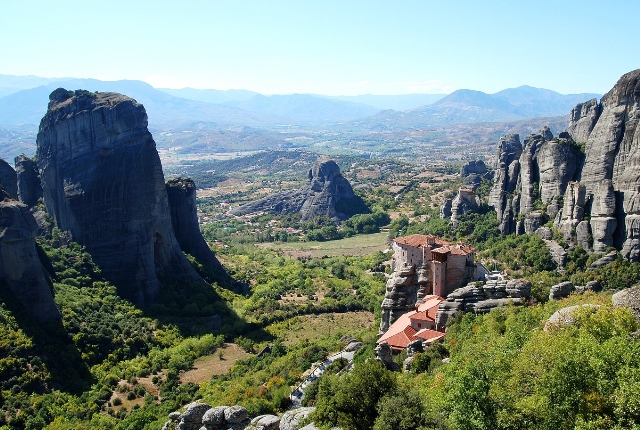 9. Crete
Crete is the largest of the Greek islands which is spacious land offering breathtaking coastlines to rugged huge mountains to olive trees decorated countryside. The place worth seeing is National Park located in Chania along with the White Mountains. It is also famous for Cretan food and wine. The area is loaded with wineries which gives you a glimpse of Cretan terrain and Cretan hospitality.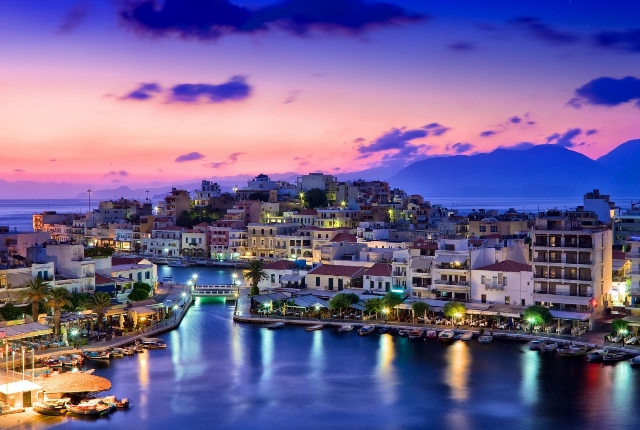 10. Nafplio
All the rich folks with deep pockets, here's an exclusive place suitable for your taste! Nafplio is often termed as Greece's most beautiful city which is built on a small peninsula on the east coast of Peloponnese. The most photographed spot in Nafplio is Bourtzi, a small fortress standing on the islet of Agioi Theodoroi. It is full of cafes, posh boutiques and grandiose guesthouses and hotels offering a comfortable stay.