Italian food is not all about pizza. Most people think that pizza and pasta are the only things Italian cuisine is all about. It actually goes beyond that. Also, people have a misconception that Italian food is expensive and fancy. Let us make it clear that Italians are way ahead when it comes to street food. Yes! Italians have cheap eats as well. Today we are going to tell you about the 9 Must Have Street Foods in Italy. Let us warn you that you are going to get super hungry after going through the list. Take a look!
Here Are The 9 Must Have Street Foods In Italy:
1. Arrancini
Arrancini is a much loved street food of Italy. These are basically rice balls which are deep fried. Street food is all about comfort food and nothing is better than deep fried food. The Arrancini is basically a risotto which is stuffed with peas, minced meat and cheese. Now imagine this combination turning into rice balls and being deep fried. The end product is deliciousness. You will find the best Arrancini is Sicily in Italy.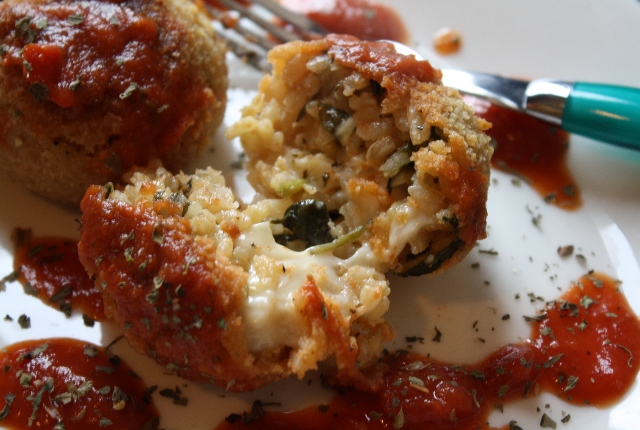 2. Porchetta
The best Porchetta is found in Ariccia. This is truly meant for meat lovers. It is pork meat stuffed with rosemary, herbs and garlic. It is slow for hours on a spit. When it comes to slow cooking, the results are always fabulous. The best way to eat Porchetta is with bread when it turns into a sandwich. You can eat Porchetta just like that with Italian wine as well. However we are talking about street food – you will not find a glass of wine on streets.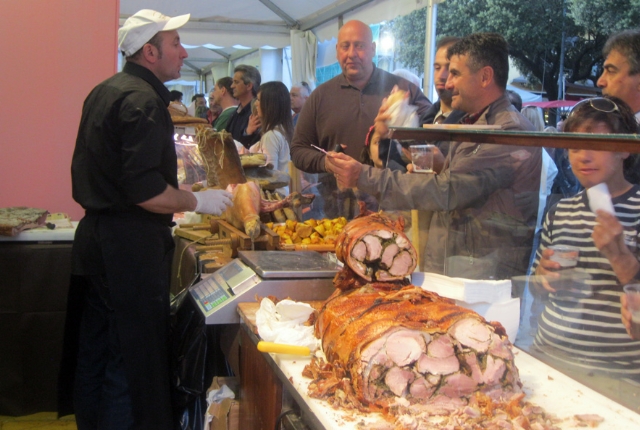 3. Trapizzino
This is another famous street food from Rome in Italy. This has been around for few years but it has gained much popularity in the recent years. It was invented in the year 2008 by Chef Stefano. The Trapizzino is white pizza with yummy fillings like pepper, chicken or oxtail. You will find the best Trapizzino in  Rome. When in Rome, do eat this!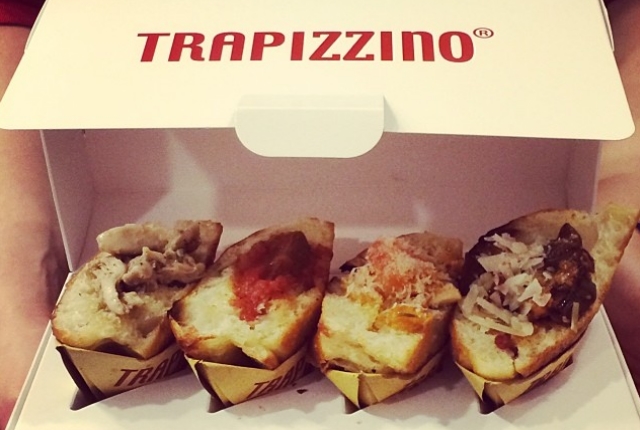 4. Gelato
Gelato is much loved by kids and adults both. Sicily makes it the best. It is made from sugar, cornstarch and milk which is called the crema rinforzata. It is less creamy than a usual ice cream but it is more flavorful. People in Italy savor it in a bun which takes the taste to a higher level. You will find this easily on the streets of Sicily.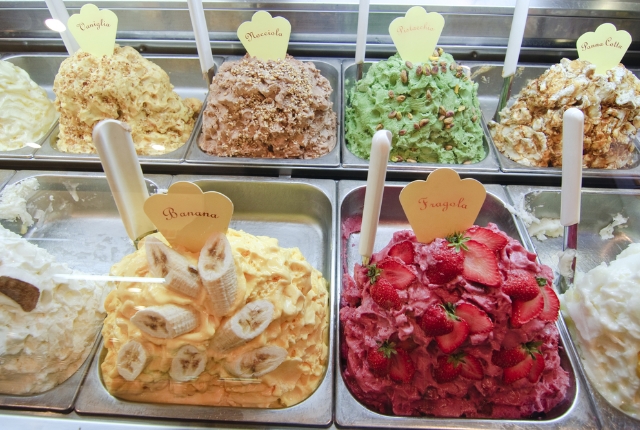 5. Pizza Co' La Mortazza
Now Italians invented the famous pizza. In Italy, they serve the pizza in different ways. It is not the usual that we get anywhere around the world. How about trying Pizza Co' La Mortazza? It is basically pizza bread with yummy bologna. This is very cheap and it is so yummy. You will be wondering whether it is a pizza or not but once you are in Italy, you will get the hang of the different serving styles of Italians.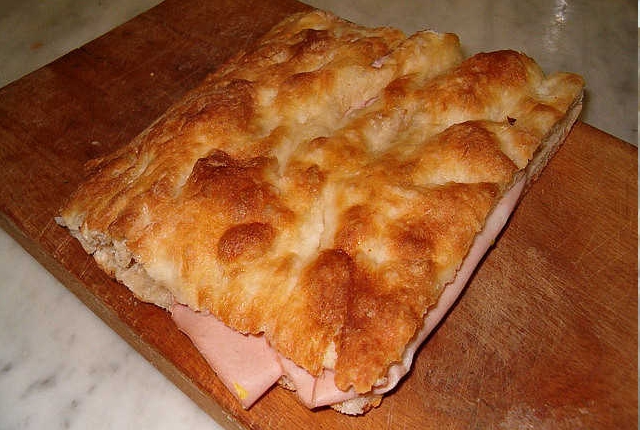 6. Panini
There is nothing better than a classic Italian Panini. It has fresh ingredients sandwiched between two panini breads. Prosciutto, tomatoes, mozzarella cheese and  basil are the most classic ingredients in a panini. Just grab a panini and you will be tummy full feeling like a happy and satisfied soul. In Italian, Panini means bread roll.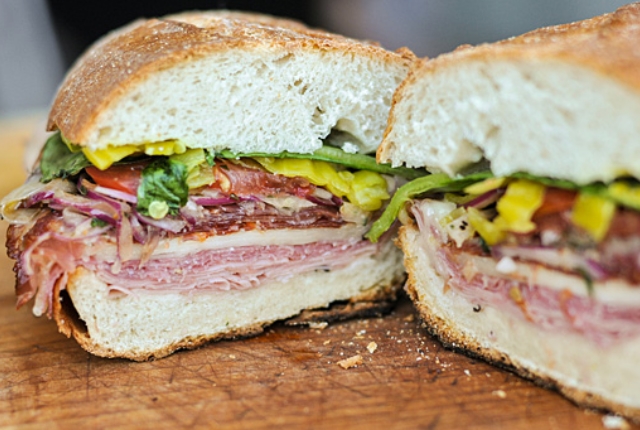 7. Lampredotto
The origin of this street food is Florence. Have you even heard of it? Italians have such cool recipes which we do not even know of. The Lampredotto is cow stomach which is cooked in a broth which has tomato and herbs. It is usually served on a bun and tastes amazing. This is true comfort food and you will be wanting more and more. We love this street food!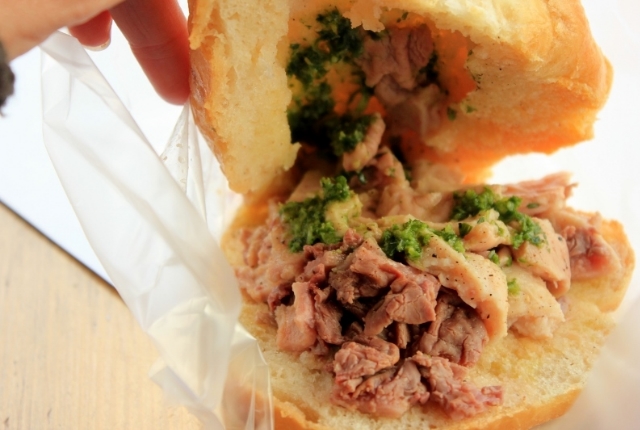 8. Folpetti
Folpetti comes from Venice. Nothing can be as romantic as Venice. The Folpetti is basically boiled octopus which is salty but so delectable. This you will find in Venice easily. Just squeeze some lemon juice over the octopus and it is good to eat. If you love calamari, you will love this one.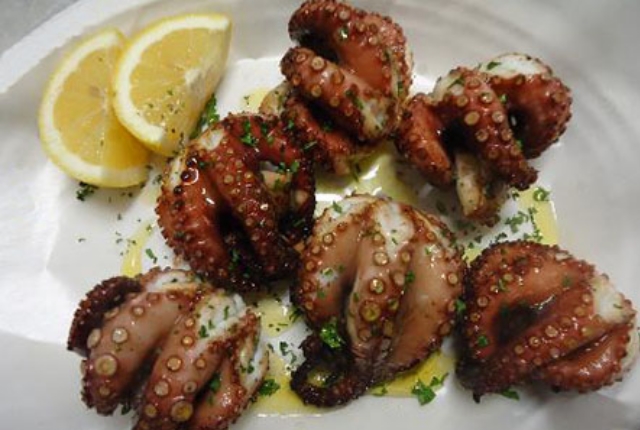 9. Cannoli
Yum! Cannoli is our favorite. It comes from Sicily. These are pastries filled with ricotta. There are candied oranges and cherries at the end of a cannoli. It is such a lovely comfort street food. Just grab a cannoli and you will be satisfied for the rest of the day.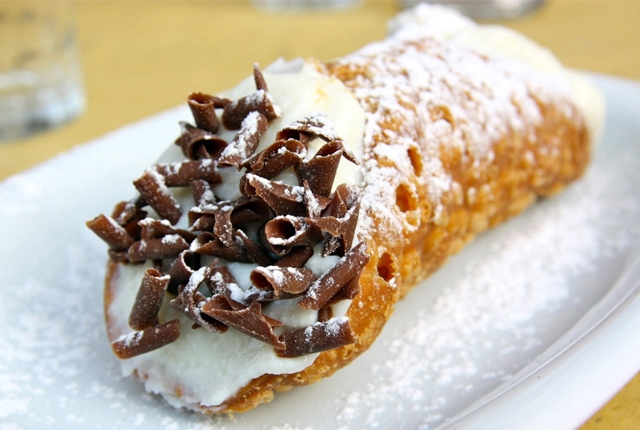 Italians love to cook and their cooking is just so loving and all about comfort. They love eating, drinking and laughing together. They celebrate life. The next time you go to Italy, do try these street foods there because you will be missing out the best part if you don't. Make sure you try all kinds of pizzas and everything that is listed above. You surely will not get broke after eating these cheap eats.