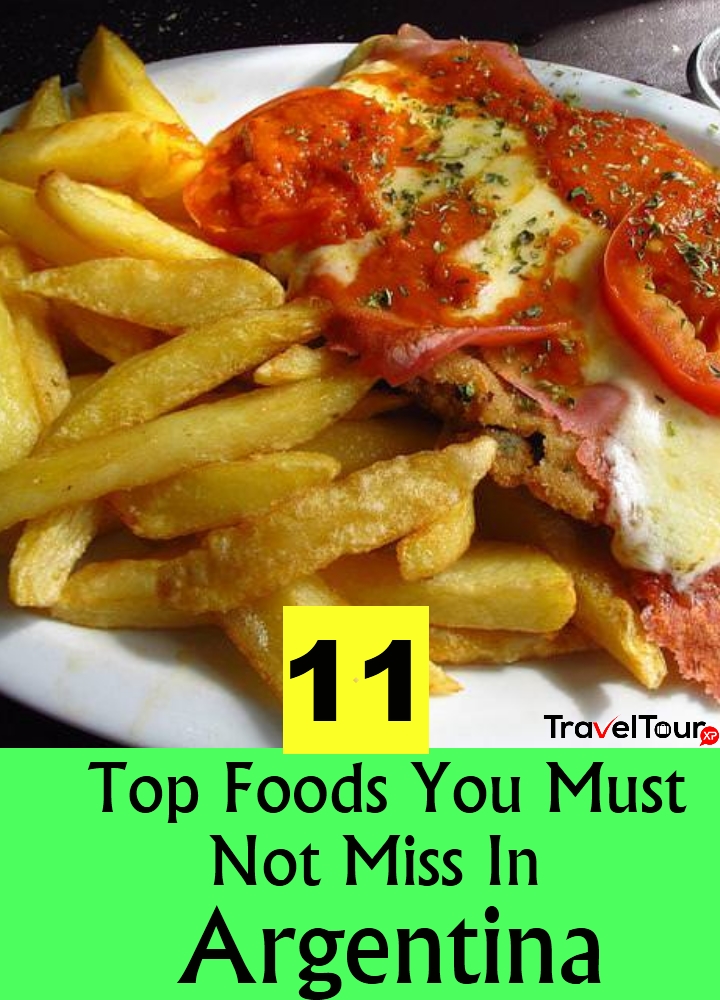 If you are foody and on top of that loves non-vegetarian food, there is no other country for you as perfect as Argentina. Well, the people over here are diehard fan of non-vegetarian food and you can find its proof in their recipe which mostly consist of meat, or chicken or other forms. So don't wait, just get indulged in the serious feasting here at Argentina. Down here are given the top 11 foods that you must not miss whenever you visit Argentina.
Top 11 Foods You Must Try In Argentina
1.Asado
Asado also meant barbeque is actually any kind of meat that is grilled on the parrilla or the barbecue grill. In Argentina, in summer, the dish serves as a communal event for friends and family gathering. There is a unique way of preparing Asado at this event. The dish is served when everyone gives something and then there is one person who grills the meat and serve to everyone. The sight is quite spectacle as it is not unusual to see the entire lamb grilled. The options for vegetarian are corn, grilled potatoes and vegetables.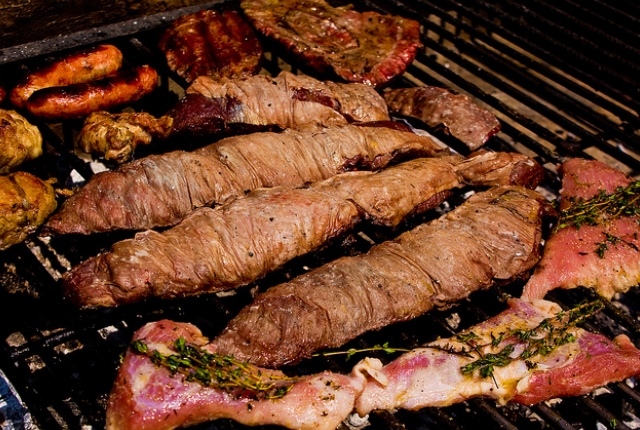 2. Submarine
The name resembles "submarine", isn't it? Yes, the dish is quite like it as well. It actually is a glass of hot milk with a bar of chocolate. The bar is submerged into the milk and is enjoyed when it melts completely into the milk. Well, you can call it the delicious version of hot chocolate shake. You can have it anytime and can have it from anywhere.
3. Chimichurri
This one sir he condiment of the country. The dish is a salsa made from oregano, finely chopped parsley, garlic, onion, olive oil, chilli pepper flakes and a touch of acid, lemon or vinegar. Well, you might face difficulty in finding the dish as it is not served like it used to earlier. However, there are variation of the dish that you can easily find. It is the tangy garlicky salsa which is used as marinade sometimes and is formed from the grilled meat, and heaps which is used to spice up the entire recipe.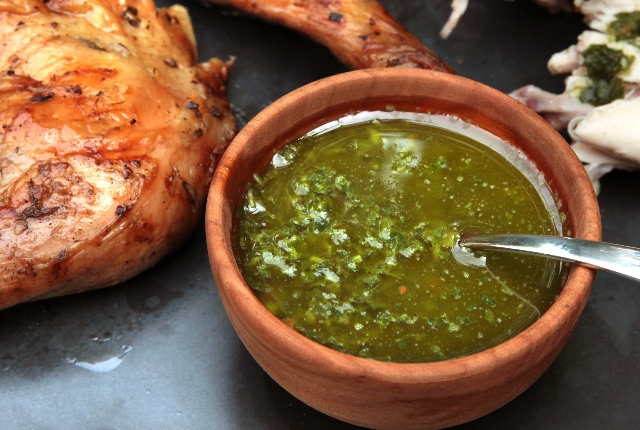 4. Milanesa
In Europe, what is called as Wiener schnitzel is called Milanesa in Argentina. The dish comprise of meat which is breaded thinly. Here, people like to have it served with French fries or most probably with sandwiches. Although, it is completely meat-based but at some places, it is even made from chicken. In case, you feel difference in these, ask before ordering to make according to your taste. Among vegetarian lovers, the breaded soy burgers are very common.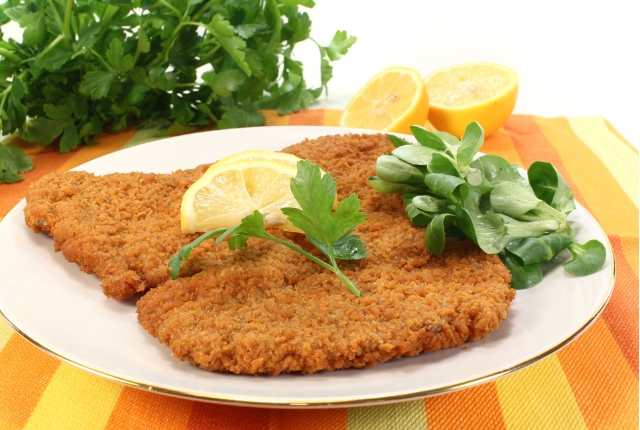 5. Dulce de leche
It is little difficult to recognize the dish from its Argentinean name but what if I say it is the Argentinean retort to jam and honey, you are going to make a choice, aren't you? The recipe is made from the boiling condensed milk. When milk should be boiled to the extent that is resembles thick caramel paste thus brown in color. You can have it at any hour of the day as snack or during supper. You can have it like this or spread on a bread and then enjoy, the choice lies on you.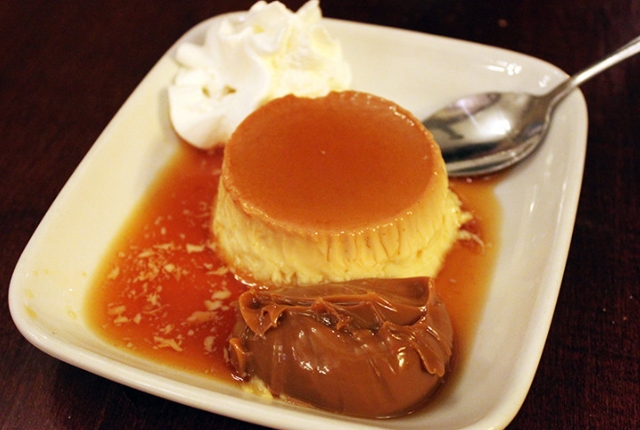 6. Media Luna
This one is born in Argentina but quite differs from its culture which is entirely meat-based as this one is purely vegetarian. The literal translation of media Luna is half-moon which is similar to the French croissant. You can have it served to you in the breakfast and are also served as the traditional snack in the afternoon.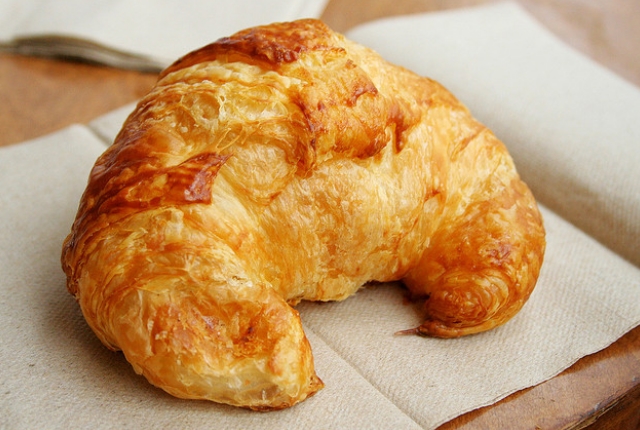 7. Chorizo
You might have heard of chorizo in many restaurants. Well, it is very popular in Argentina. The Argentinians like it so much that they usually have it with Asado. It actually is a spicy sausage that is made from pork. It is made by grilling. However, it is not formed separately, but is formed alongside the other grilling dishes. Blood sausages are also very common in Argentina.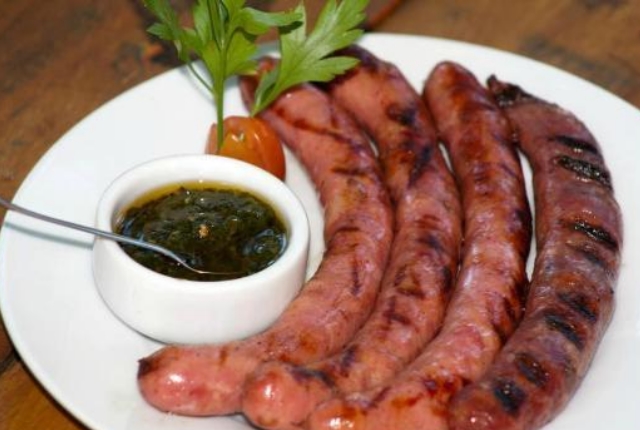 8. Matambre
The name of this dish has come from the saying "matar el hambre' which means "to kill one's hunger". The dish is actually a long, and thin slice of meat which is rolled around the filling which basically consists of onions, sliced carrots, hard boiled eggs, spinach and all. When rolled, the recipe is simmered in stock until the meat becomes very tender and soft. Next, the recipe is drained, cooled and finally sliced. Argentinians like to have to have it as an appetizer at any hour of the day. However, it is mostly eaten for lunch or dinner.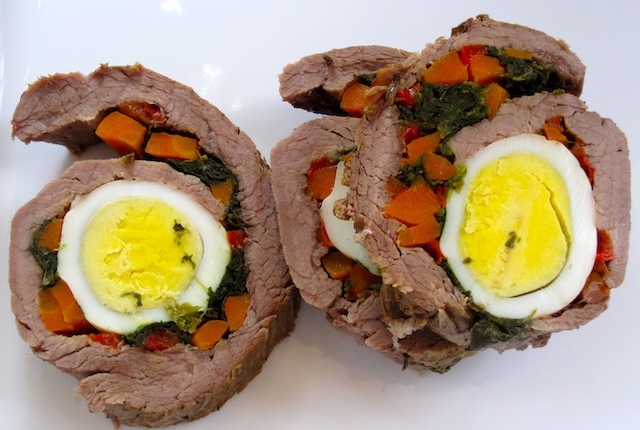 9. Pizza in Argentinean style
Argentinean pizzas have lot of influence from Italy, pizza being a part of that. However, quite opposite to the Italian pizza, the Argentinean pizzas are made from thick dough. The toppings comprise of cheese, ham, mozzarella, traditional margarita, tomatoes and in many cases, there is present pineapple, hardboiled egg and corn as well. The best part is that you can find it anywhere. From nearby vendors, to the fancy hotels or restaurants, you wouldn't face difficulty in getting the pizza that too in many variations. Go to the south of the Patagonia and try reaching the mountain huts, its owners will definitely teach you how to form its dough.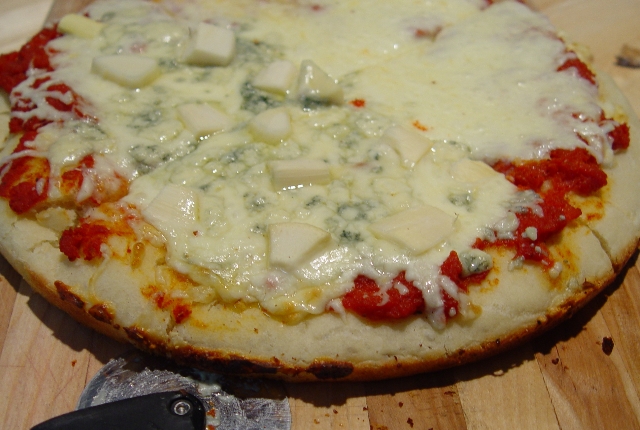 10. Alfajor
These are the short bread cookies which comes in many different variation. The most traditional one which still exist is Dulce de leche & is made when the two short bread cookies are joined together and then caramelized with the condensed milk. It is also topped with the coconut shavings or enjoyed dipping in the chocolate. The best and the delicious brand to have is Havana.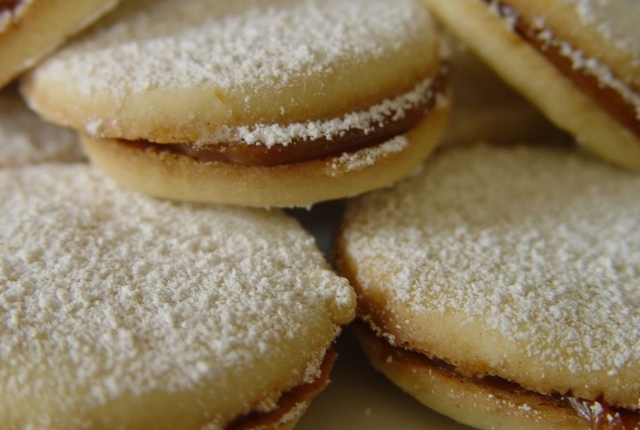 11. Empanada
These are common in Chile, Spain and in many other parts of the world as well. Yes, it is common in Argentina as well but the taste makes it a complete different dish. Empanadas is a dish that is breaded. In most cases, it is made from flour that is filled with ingredients according to the taste and then cooked. The major and common filings of empanadas are chicken, cheese, ham, meat, tomato and mozzarellas. Although, Argentina is a country where meat is the staple food but empanadas are also made vegetarian. In case of vegetarian, its filling comprises of zucchini and pumpkin.