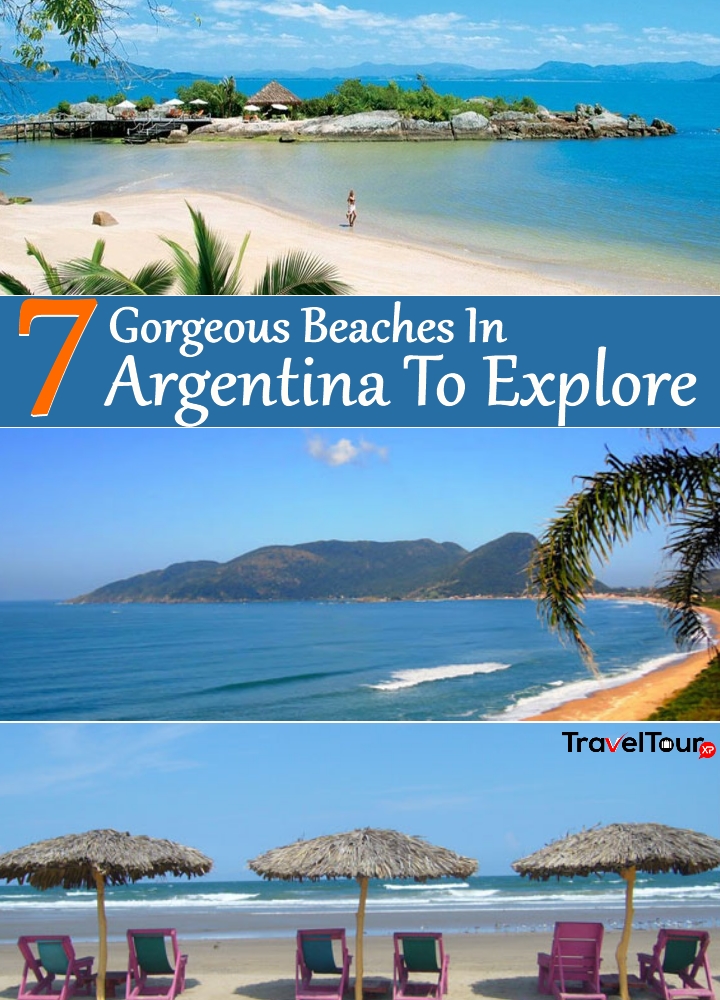 Adorned by about 5,000 km spectacular coastline and numerous fabulous beaches, Argentina is a gigantic South American country that attracts travelers worldwide to explore it. Amazing beaches in Argentina welcomes most visitors of the country, particularly during the summer time in January and February. Eye-catching beaches in the popular Buenos Aires province to pristine shores of well-known region of Patagonia, Argentina boasts a perfect beach vacation spot for beach lovers. So, if you are planning to spend your vacations in exploring incredible beaches in Argentina, you should have a list of them. So, let's have a look at some of the most popular exotic beaches in Argentina that you should visit when spending a sabbatical in this South American nation.
Find Below 7 Beautiful Beaches In Argentina That You Must Not Miss:
1. Mar Del Plata Beach
Mar del Plata beach is regarded as the most popular and beautiful beach in Argentina, and you can reach it by a four hours drive from the capital city. It can accommodate about seven million tourists annually. Mar del Plata is a one big beach city that offers you amazing amenities, such as umbrellas and cabins, food stands, swimming pools, and playgrounds. Spend a day at this stunning beach. Also, Mar del Plata is home to several fabulous museums. Do not miss watch incredible historic architecture, art, and wonders of natural science when exploring the museums. Also, you can find here greater than 50 theatrical plays.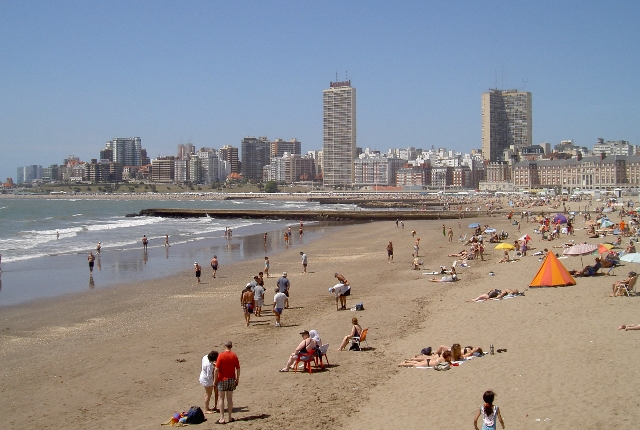 2. Pinamar Beach
Adorned by green woods and spectacular dunes in the surroundings, Pinamar beach is a well-known tourist hot spot in Argentina that you should not miss visiting. Here, you can enjoy a host of thrilling activities, such as windsurfing, basking in the sun, and four wheeling through the incredible dunes. You can go for horseback riding in the surrounding area and play a game of golf in one of the famous golf courses in Argentina when exploring Pinamar beach.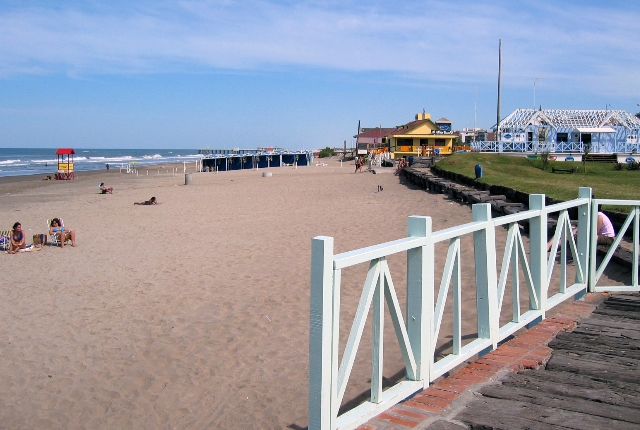 3. Carilo Beach
You simply can't afford to miss visiting Cariló beach when vacationing in Argetina. This spectacular beach is home to several fascinating beach resorts and well-known commercial are in Argentina. 300 meters long Cariló beach is also popular for a plethora of water sports and activities and its exotic surrounding that you can explore by going for treks.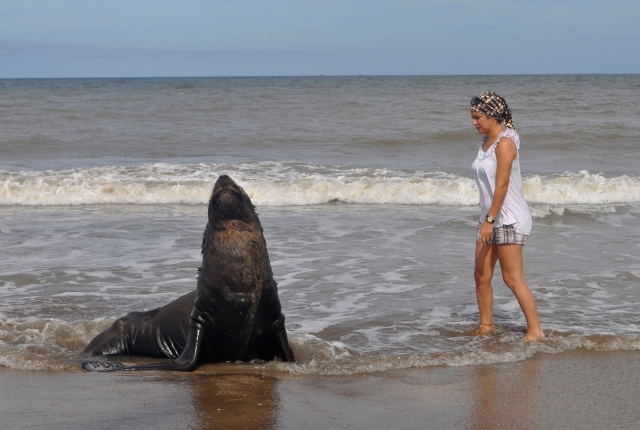 4. Miramar Beach, Argentina
Plan to explore Miramar beach, which is one of the most popular tourist destination in Argentina. Here, you can enjoy the fun of beach sports, fabulous street fairs, horseback riding, scrumptious food in amazing restaurants, live shows, and many other entertaining options. Make sure you visit the local dune farm, which is one of the famous traditional Miramar attractions.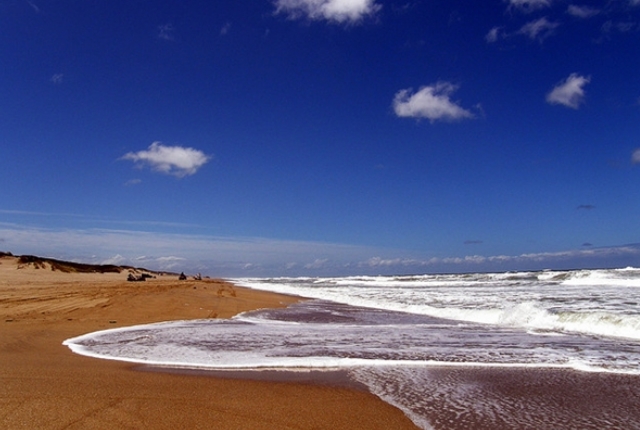 5. Valeria Del Mar
Valeria del Mar is another spellbinding beach in Argentina that you simply can't afford to miss. Make sure you enjoy various fun-filled activities, such as riding in the dunes, exploring the stunning beach, horseback riding, and shopping, at this sandy beach. You can find here several fine resorts for a comfortable stay.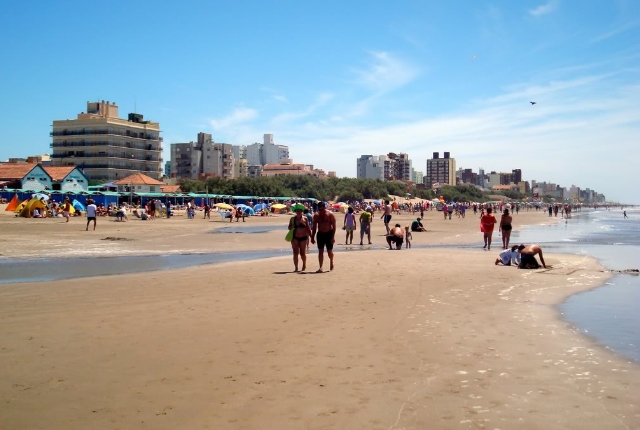 6. Mar De Ajo Beaches
A visit to the coastal city of Mar de Ajó offers you a wonderful opportunity to explore enchanting beaches here. This coastal area is home to several entertaining options, such as water sports, fishing, scrumptious food, shopping, casino, and pleasant climate.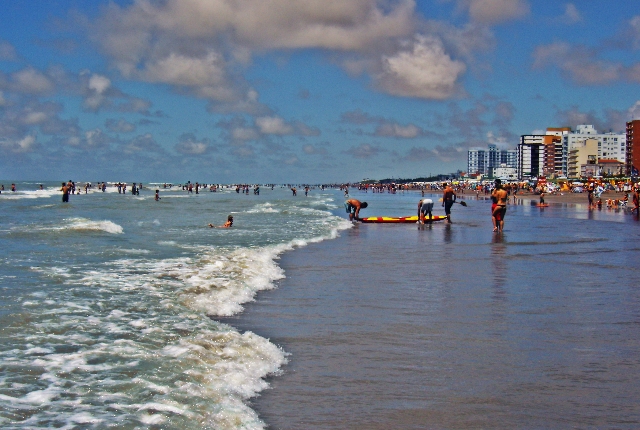 7. Monte Hermoso Beach
Do not miss the great opportunity to explore 32 km long, stunning Monte Hermoso beach when holidaying in Argentina. Wild temperatures and amazing coastline offers you a pleasant environment for a beach excursion. Make sure you enjoy various exciting water sports, such as sailing, windsurfing, and jet skiing. Also, enjoy beach sports such as soccer and volleyball. If you are fond of dancing, you can find here wonderful opportunity to learn salsa by participating in beachfront salsa dancing classes.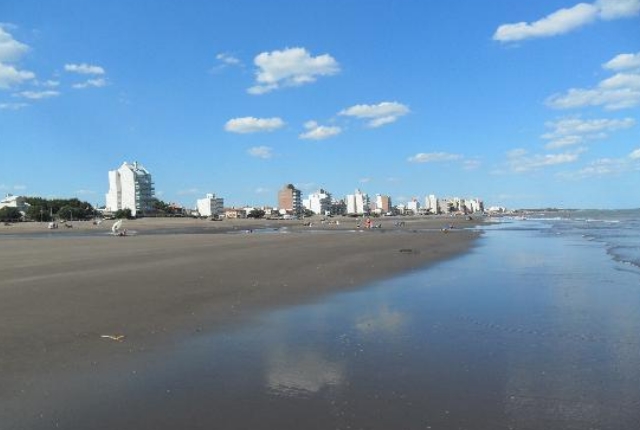 Now that you know these seven gorgeous beaches in Argentina, make sure you visit each one of them when vacationing in this exotic South American country.