Qatar is an Islamic nation in the Middle East with some beautiful places of Tourist attraction that people from around the world like to visit. With its capital at Doha, it features a number of places of historical importance that attracts tourists from around the world. The amazing museums, grand mosques, and the serene desert with the numerous adventures it offers make it a place worth visiting.
Here Is A List Of The Top 10 Places That You Must Visit When You Are In Qatar:
1. The Museum Of Islamic Art
This museum is the perfect example of the splendor of Islamic art and architecture. Designed by a world-famous architecture I.M. Pei, the structure of the museum is extremely modern and is an art-piece in itself. It also houses a large collection of Islamic world art ranging from Persian, African to Arabic collected over 1400 years. It is located right next to the Doha waterfront and stands out as a true architectural gem. You must visit this museum to complete your Doha visit.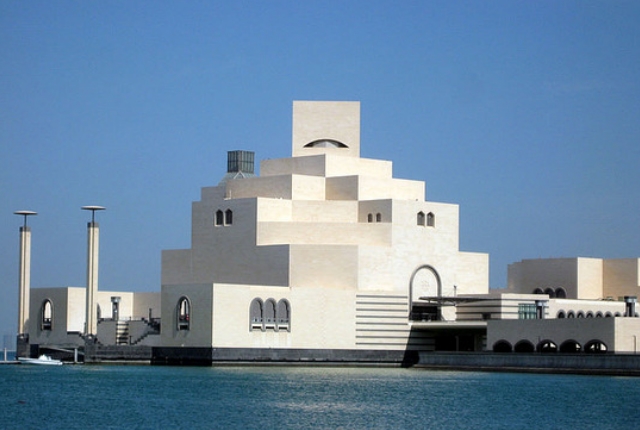 2. Souq Waqif
Located few minutes away from Corniche, Souq Waqif is considered to be the social hub of Doha and is a wonderful place for shopping, exploring, having a delicious meal and spending some leisure moments with your loved ones. It is usually quite crowded by tourists exploring the numerous shops selling everything from perfumes and oud to spices and embroideries as well as admiring the architecture of the place. It is the perfect place to buy souvenirs for your friends back home.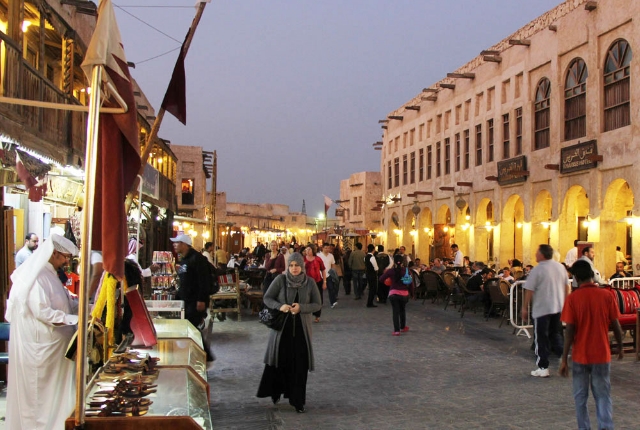 3. The Golden Mosque
The lavishness of Arab countries is renowned throughout the world and attracts tourists to explore this mysterious land at least once. Qatar is one such country with a rich heritage. Tourists find the Golden Mosque quite majestic and grand and love to visit it. The mosque gets its name from its glistening interiors and gilded tiles that make it so attractive.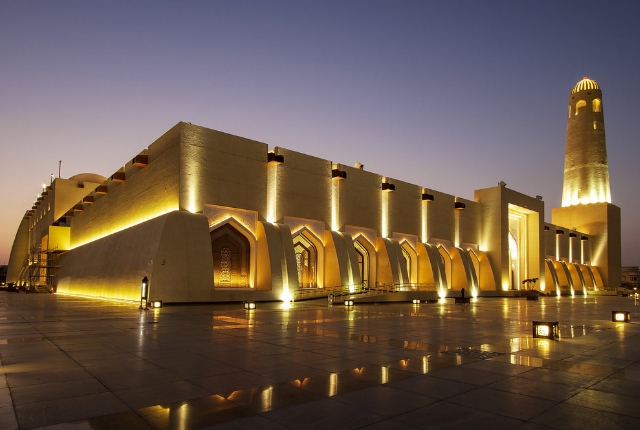 4. Doha Corniche
If you enjoy fresh open breeze, then Doha cornice is the perfect place for you to spend a leisurely evening with your family and friends. Doha cornice is a curved waterfront promenade along with sea shore containing green grass on the opposite side. You can take a leisurely walk, jog or bike on the corniche. The Oyster on the Corniche side offers a breathtaking view. The entire corniche offers an amazing view of the spectacular Doha skyline.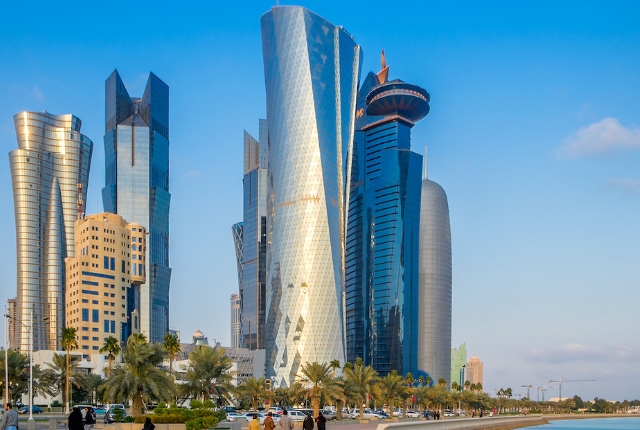 5. Katara Cultural Village
Located on the east coast of Qatar, Katara was born with an idea to make Qatar a hub for art and culture in the Middle East, offering a myriad of cultural activities including music, theatre, exhibitions, conventions and literature. It hosts huge events such as TEDxDoha, Ajyal Youth Film Festival and Tribeca Film Festival. The facilities and building have been arranged randomly to give it the feel of a traditional Qatari Al Fareej.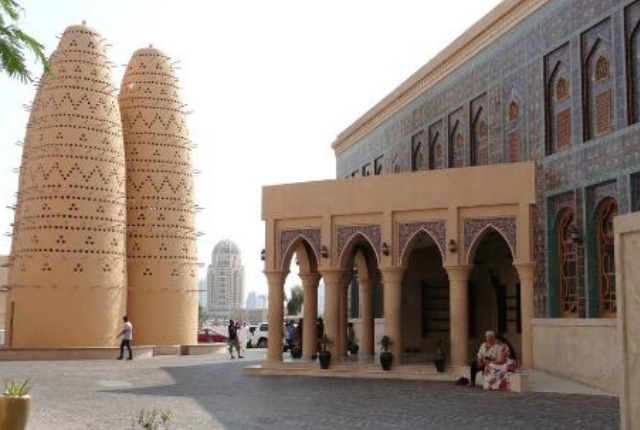 6. Doha Desert Safari
If you are visiting the beautiful desert land of Doha, one of the most adventurous and interesting things you can do here is explore the sand dunes with desert safaris. You can discover the desert through 4×4 jeep rides as well as with camel rides. Sand dune races are also carried out in the desert with four wheel drive vehicles, which can be quite a treat for adventurous travelers.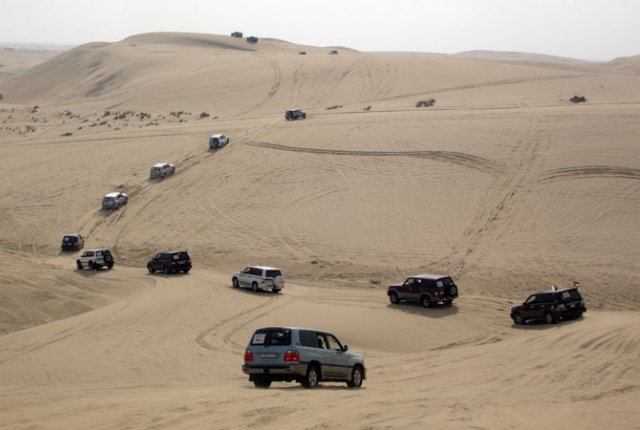 7. Al Jassasiya Carvings
Al-Ruwais, located in Qatar peninsula, is most renowned for its serene natural beauty. It is actually a tiny fishing village where you can explore the seaside with locald dhow boats. In this city, Al Jassasiya Carvings is the most popular destination where you can find a huge collection of petrogylphs which are 250 year old carvings preserved currently by the Qatar government.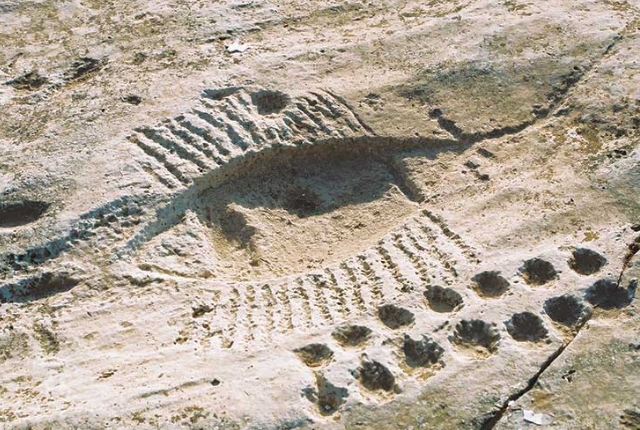 8. Al Wakra Museum
Al Wakra is nestled between Um Said and Doha and is former fishing village which has now developed into a modern and established town. This historical city is filled with architecturally superior museums, mosques as well as beaches and a marina. Al Wakra is one of the most popular ones in the entire country of Qatar.