A desert is an arid area getting very little precipitation and having very harsh living conditions. But surprisingly, even in a desert, with a lot of bare soil and very low vegetation cover, a vast array of animals and plants are found which have adapted themselves to the prevailing extremities of the weather, making it biologically rich habitat. Deserts covers more than one fifth of the Earth's area and shelters more than one-sixth of the earth's population. In every continent, at least a desert can be found. Actually, the largest two deserts are in the Polar Regions -The Antarctic and Arctic polar deserts, contrary to the general conceptions of deserts as hot regions. Due to the inaccessible and antagonistic nature, deserts remain mysterious landscapes to the common people. They can be thrilling, mesmerising in their own unique way.
Below Given The 10 Most Spectacular Deserts Of The Earth:
1. Namib Desert
Probably the king of the deserts, in terms of diversity for its varied landscapes and myriad species of plants and animals this desert, Namib desert is the oldest in the flock spanning over Namibia, Angola and South Africa. The famous Namib-Naukluft National Park is located here and more surprisingly Namib is the only deserts to have desert elephants. Stretching along the Atlantic coast of South Africa, it gives ample opportunities of panoramic views of the curvatures of the landscapes. The Ssosusvlei sand dunes are the highest in the world .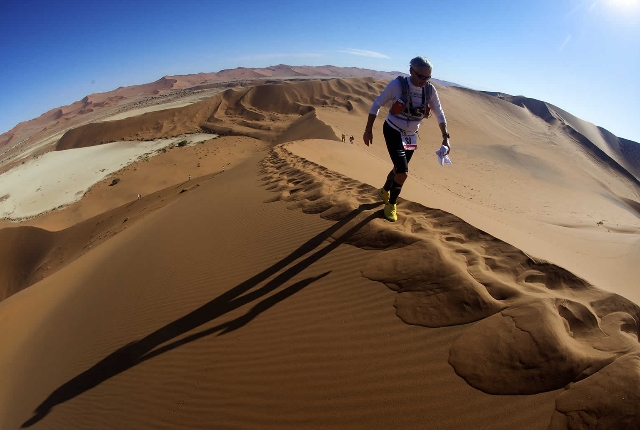 2. Atacama Desert
Known to be driest place on Earth, Atacama Desert consists parts of Peru, Chile, Bolivia and Argentina, thus covering an area of 40,000 square miles. Human habitation is very rare here as it's hard to live here. One of the most amazing aspects here , is the presence of boiling geysers springing from the sand. It's 50 times drier than the Death Valley, California.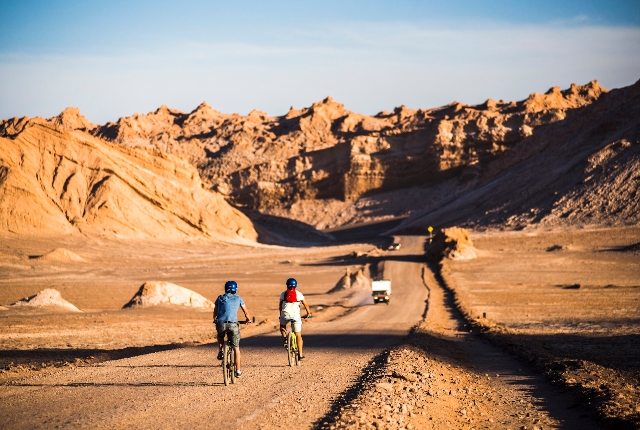 3. Sahara Desert
World's third largest [after the Antarctic and Arctic] or World's largest hot desert, Sahara Desert is located in North Africa. A wide variety of landscapes including shifting sand dunes, valleys, flats etc. can be seen here. Huge variation of temperature is experienced here as mercury soars to 50 degrees at daytime and plummets to below 0 at night. Sahara, meaning "The Great Desert "in Arabic is home to nomadic tribe like Berber and Beja.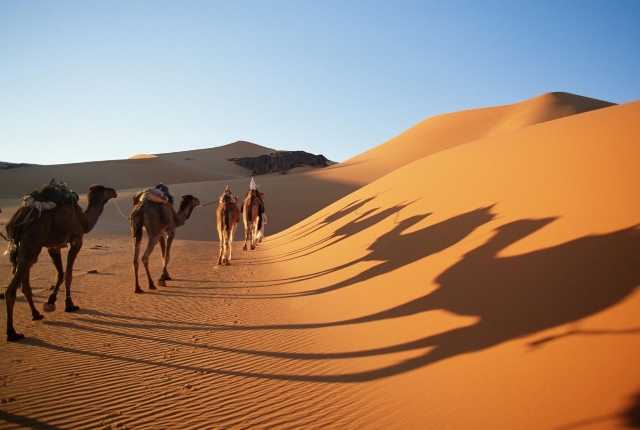 4. Gobi Desert
One of the World's great deserts, Gobi deserts spans parts of northwest of China and south of Mongolia. The largest arid region of Asia, Gobi is dangerously encroaching into the grasslands of china due to large scale desertification. Gobi was an integral part of the historic Silk Road encompassing important cities along the way. It is a cold desert with occasional snowfall on the sand dunes.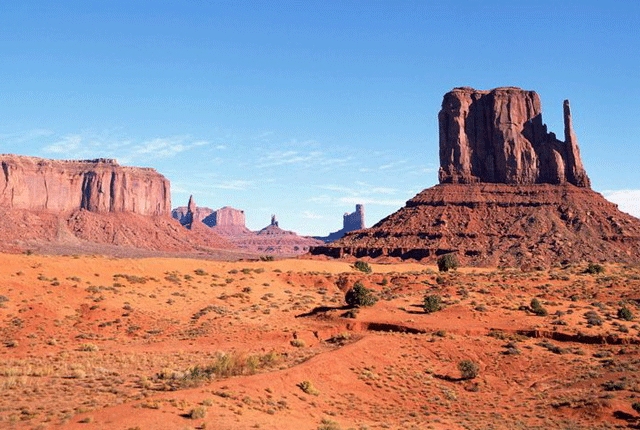 5. Negev Desert
A desert in southern Israel is a host of several nomadic tribes. The desert consists half of Israel's land area. It offers fascinating and enchanting experiences. Bedouin have been living here for centuries and moves seasonally along with their livestock. With the advancement of technology and the resolute Israeli willpower, this desert is being reclaimed back slowly through afforestation.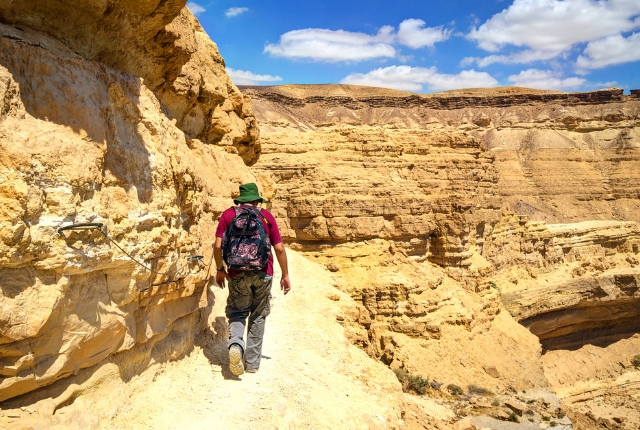 6. Mojave Desert
Also known as "Death Valley" ,Mojave desert is the lowest and hottest area in North America with a recorded temperature of 56.7 degrees .Sitting at a height of 282 feet below sea level, the Mojave Desert is one of the most popular travel destinations in the country. Joshua Tree National Park and Death Valley National Park are situated here.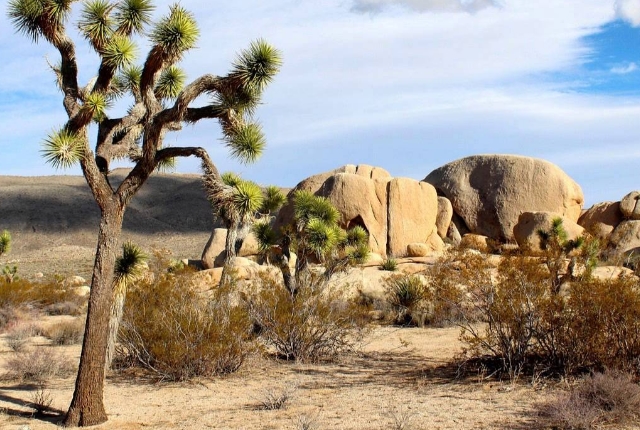 7. Salar de Uyuni, Bolivia
Located in south-western Bolivia, this is the world's largest salt flat desert. There are numerous lakes in with outlandish colours in the desert. This may be due to mineral deposition.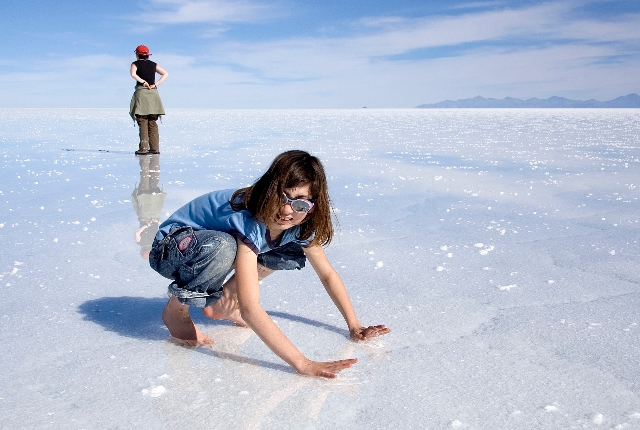 8. Thar Desert
Drawing an invisible border between India and Pakistan, Thar Desert supports a myriad species of plants and animals including 25 species of snakes. The desert has vivid and rich culture that makes it an amazing tourist destination. By visiting cities like Jaisalmer, one can have a feel of local Indian culture.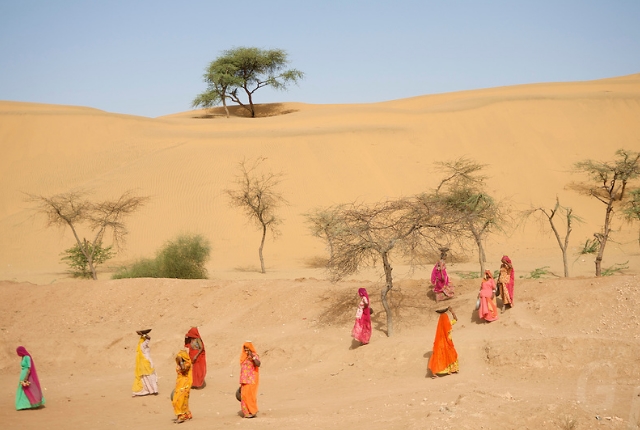 9. Taklamakan Desert
This is world's largest shifting sand desert. It is located in China, in between Kunlun and Tian Shan mountains. In the most unprecedented way, in 2008, the desert was covered in its entirety with a thin layer of snow for the first time in the human history.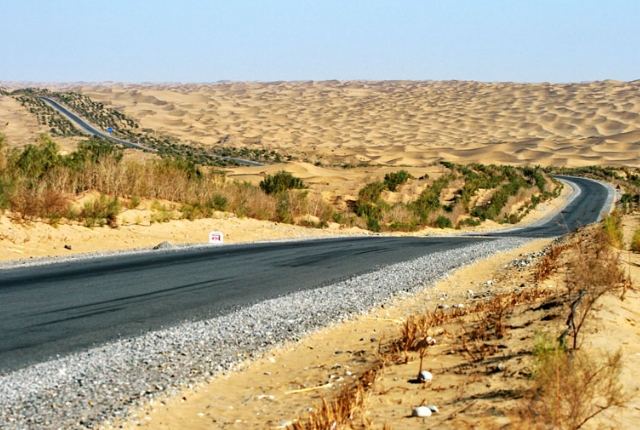 10. Lencois Maranhences Desert, Brazil
With the co-existence of dunes and lagoons, this is really a unusual desert. And more surprisingly, the desert is situated in Brazil, the country having the largest rain forest. Forming a unique blend of white dunes and deep-blue lagoons, it offers a spectacular view.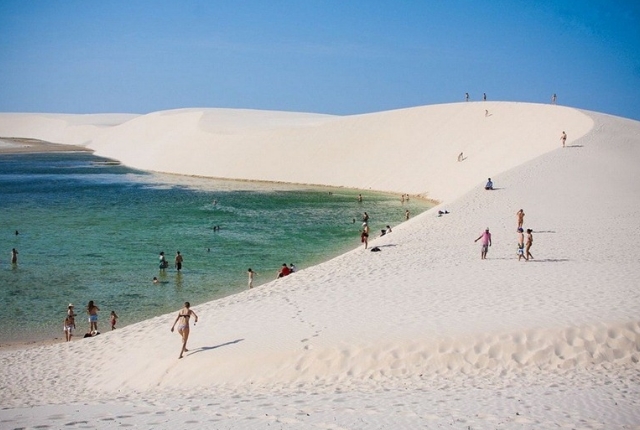 The above mentioned deserts from all over the world are just spectacular. Once in a lifetime visit is a must.