Armenia is a popular country located in the stunning Caucasus mountain ranges present on the Asian border and in the vicinity to the Europe. This small but spectacular nation is well-known for its rich history, breathtaking peak of Mt. Ararat, enchanting Europe's views, and various worth-visiting religious cathedrals and monasteries. Yerevan is the capital and one of the rapidly developing cities in this country. Also, Armenia is popular for being the first nation to announce Christianity as its national religion. So, let's have a look at some attractive tourist spots that you should not miss when visiting Armenia.
Find Below 13 Enchanting Tourist Attractions In Armenia That You Should Explore
1. Yerevan
Yerevan is the biggest, worth-visiting city in Armenia and its capital. Make sure you watch here the grand Republic Square, a stunning monument dating back to the Second World War built for its Soviet victory. Explore various historic attractions in Yerevan, such as Armenian Genocide Memorial. Have a leisure walk through the enchanting Hrazdan gorge. Shop at Vernissage flea market. Don't miss visiting the Blue Mosque, which is the only mosque in the nation. Enjoy exploring Levon's Amazing Underground World in this amazing city.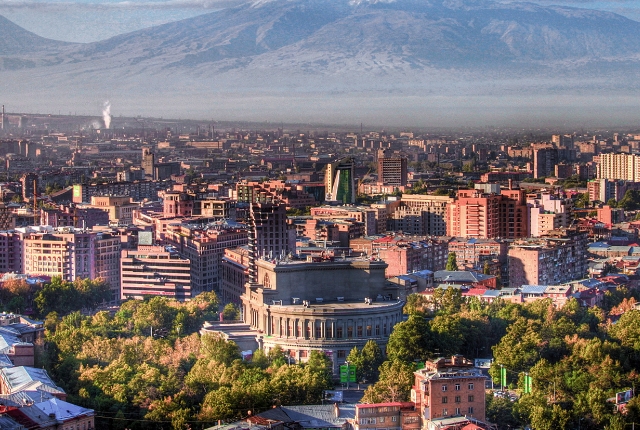 2. Lake Sevan
Visit Lake Sevan, the biggest, beautiful lake in Armenia found in the center of the nation. You can find several amazing monasteries surrounding this lake. Sevanavank Monastry is the most impressive of all, as it offers a scenic backdrop to the lake and help you have a relaxing trip. Enjoy recreation activities, such as windsurfing and eating scrumptious seafood at nearby restaurants. Explore various beautiful beaches at this site and watch spectacular scenery of mountains surrounding the water bodies here. Also, this is the best destination in entire Armenia for sunbathing.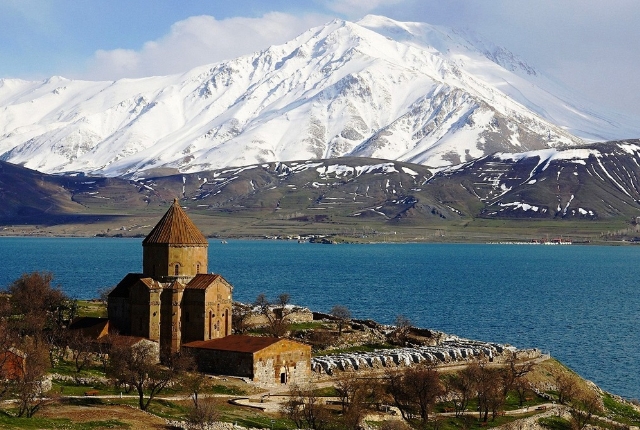 3. Shikahogh State Reserve
Make it a point to visit Shikahogh State Reserve, the second biggest pristine forest reserve in the country. This dense forest is abode of wild goats, leopards, vipers, and bears. You can find her greater 1,100 difference species of plants in this unique forest reserve. Also, enjoy watching some exquisite waterfalls in Shikahogh State Reserve.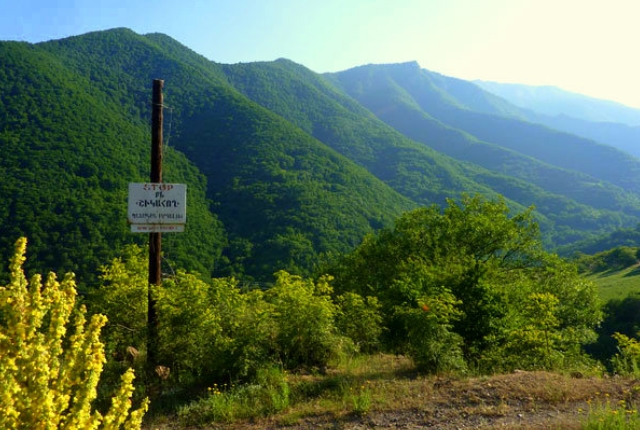 4. Dilijan National Park
Pay a visit to Dilijan national park, the most beautiful national parks among the four parks in Armenia. It was founded in 2002, and it's highly popular for comprising curative mineral water springs. Watch fabulous natural monuments here. You can find several cultural institutes of Armenia within the campus of this park, such as Akhnabat church, Haghartsin Monastery, Matosavank Monastery, and other monasteries. Don't miss watching fabulous river basins of Getik and Aghestev rivers when visiting this park.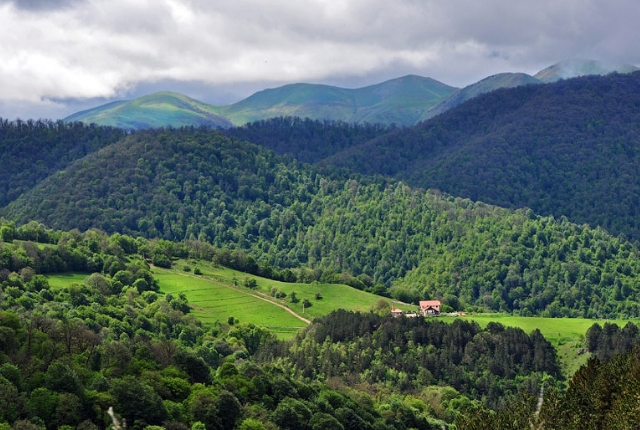 5. Mount Aragats
Don't miss visiting Mt. Aragats, Armenia's most spectacular destination with a dormant volcano. Mt. Aragats is the tallest peak in this country. You can view plenty of exquisite rock art at the base of this mountain. Discover rock art with paintings of humans and animal figures that date back centuries ago. The peak of this mountain is covered with snow for most of the year. July, August, and September is the best period to climb or go for hiking over here.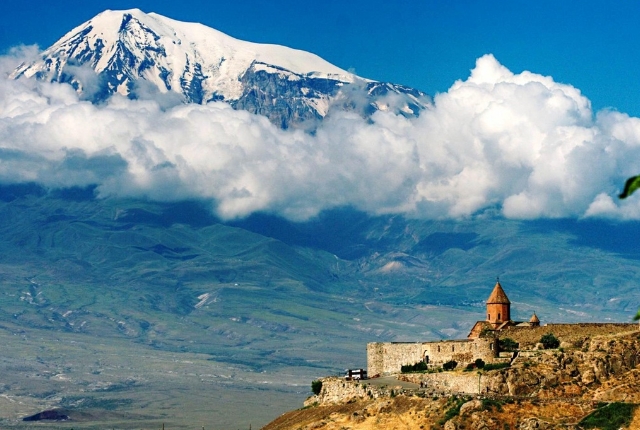 6. Lake Arpi
Have a relaxing time at the pleasant Lake Arpi. This lake is the source of the Akhurian River and utilized for the generation of hydropower and irrigation. You can find here a park, which was founded in 2009 to safeguard the natural environment, in the vicinity of this lake housing about 100 species of birds. Don't miss watching enchanting flora and fauna at Lake Arpi. Also, this panoramic lake is known for being the home of one of the biggest colonies of American Gulls. Enjoy camping and strolling over here.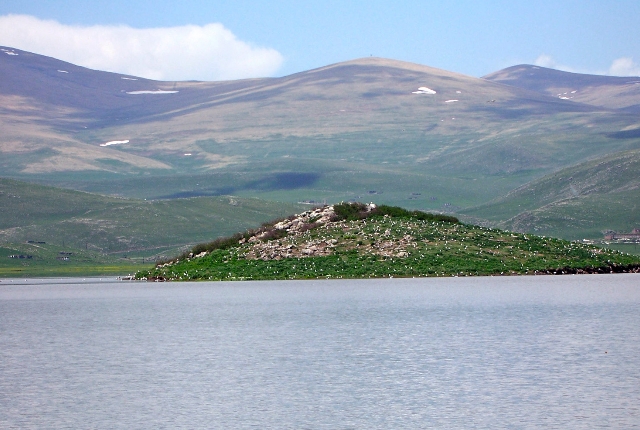 7. Gyumri
Gyumri is popular as the second biggest city in this country. View stunning sites of this fabulous city from the Black Fortress. Watch large statue of Mother Armenia here. Explore various leading cultural organizations in Armenia in Gyumri. Make sure you visit Dzitoghtsyan Museum of Social Life and National Architecture of Gyumri, Sergey Merkurov House-Museum, and other worth-visiting museums. Watch thousands of impressive old buildings in Gyumri.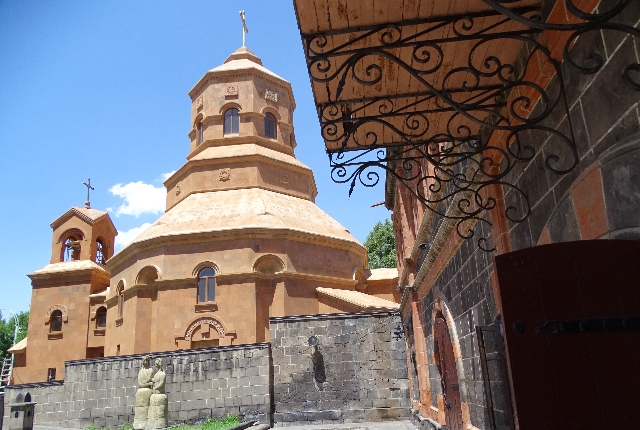 8. Noravank
Noravank monastery dating back to 13th century is famous as one of the most enchanting monasteries in the entire Armenia welcoming thousands of tourists worldwide every year.. It comprises steep brick-red cliffs. Noravank is highly popular for its Holy Mother of God or Astvatsatsin church.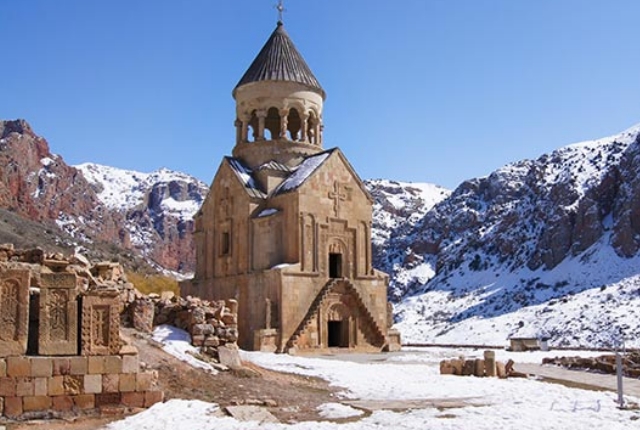 9. Upper Azat Valley
Plan to visit the Upper Azat Valley, which is listed among the World Heritage Sites. Don't miss visiting magnificent Geghard monastery here whose history dates back to the fourth century when Gregory, the illuminator established it. See the main chapel that was built about 800 years ago.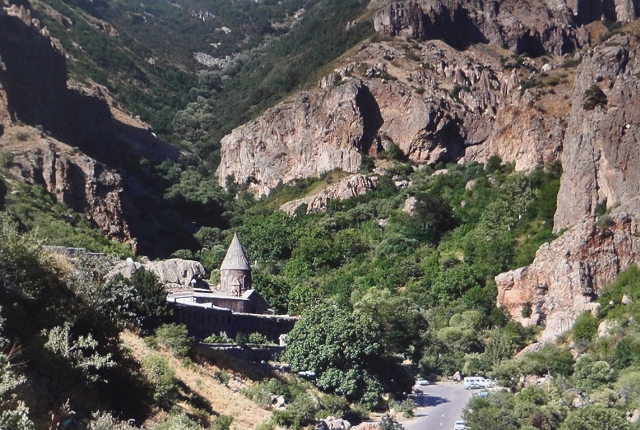 10. Amberd Fortress
Visit Amberd Fortress, which is one of the breathtaking destinations in Armenia, that dates back to the 7th century. It is situated on the Mt. Aragats' slopes and about 2,300 m above the sea level in Aragatsotn province in Armenia. Amberd Fortress means the 'fortress in the clouds'. Also, watch an Armenian church dating back to the 11th century in the vicinity of the castle.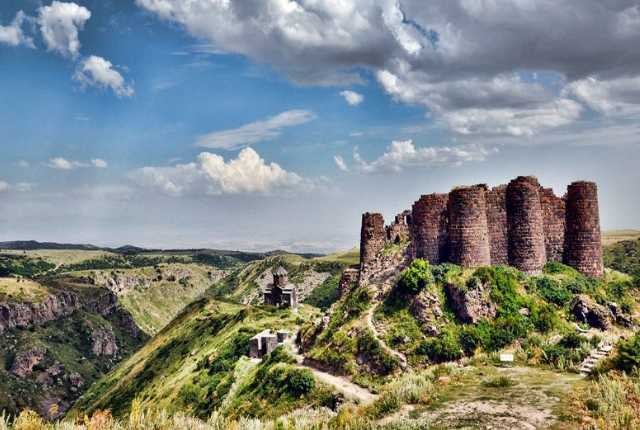 11. Tsaghkadzor
Tsaghkadzor is famous as a spa town in Armenia, and you can find it in the north of Yerevan. Tsaghkadzor is ideal for enjoying various fun winter sports. You can find here the best ski resort in Armenia here. Don't miss visiting the Kecharis Monastery in Tsaghkadzor that is popular as Armenia's most prominent religious institution which exists since 11th century.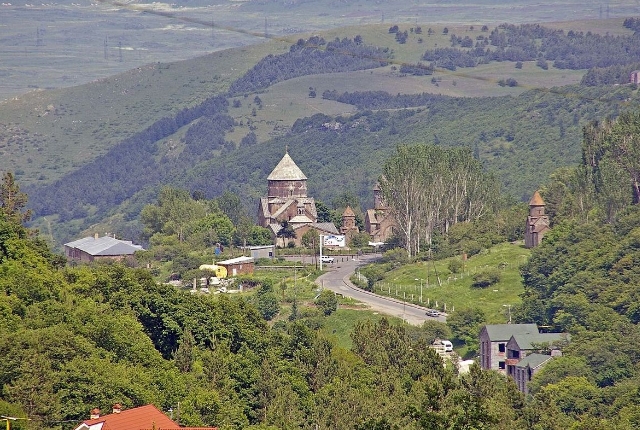 12. Vanadzor
Explore Vanadzor, which is famous as the industrial area and third leading city in Armenia, in the north of the nation. Make sure you explore spectacular Lori area in this city. Discover several mineral springs in this fabulous Lori region. The presence of mineral springs signifies that you can enjoy amazing spas here. If you want to explore the plant life in Armenia, then don't miss visiting the Vanadzor Botanical Garden. If you are an art lover, visiting the Vanadzor fine art museum. Have an enjoyable time at theatres, such as Vanadzor Puppet Theatre and Bohem Chamber in this stunning city.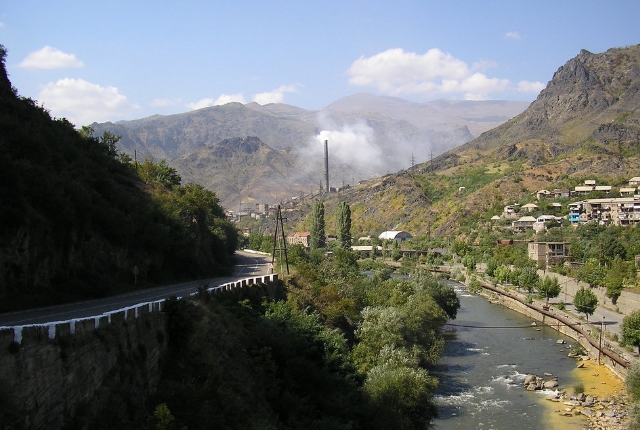 13. Karahunj Observatory
Don't miss visiting the Karahunj Observatory, one of the most attractive spot in Armenia. Karahunj Observatory, the most ancient observatory of its kind on the earth, is present in the vicinity of Sisian city, and it comprises greater than 200 massive stone tombs. You can find that the main area observes 40 stones aligned in a circular pattern honoring Ari, the Armenian main God which is named after the Sun. Also, visit a small museum in Sisian to watch unique findings from the Karahunj.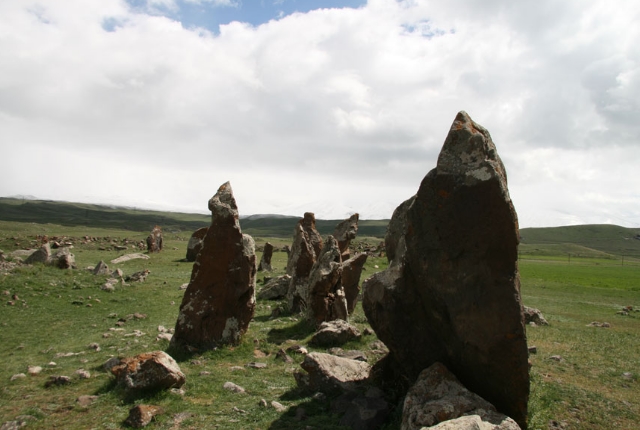 Now that your know these amazing tourist attractions in Armenia, make sure you visit each one of them when planning your tour to Armenia.