Tahiti is the biggest and one of the beautiful islands in the French Polynesia, which comprises 118 islands over five archipelagos in the South Pacific. This exquisite island has shape identical to the digit 8. Tahiti is divided into one larger western region called Tahiti Nui and a small eastern peninsula known as Tahiti Iti. A visit to Tahiti not only gives you an opportunity to explore black-sand beaches, clear waters, enchanting waterfalls, coral reefs, lagoons, and sites of two extinct volcanoes but also favorable environment to enjoy various water and fun activities and explore Tahitian culture of this exotic island. So, let's have a look at some fun things to do when in Tahiti.
Find Below Fourteen Enjoyable Things That You Must Try When In Tahiti:
1. Taste Tahitian Cuisines
Don't miss eating various scrumptious cuisines when in Tahiti. Local food in Tahiti is popular for its delicious taste and unique style of serving. One of the most delicious Tahitian cuisines is a raw fish in a marinade, which is blended with coco milk and lemon sauce. Mahi Mahi is another most famous scrumptious Tahitian meal which is prepared using traditional meat or delicious fish and served with coco sauce and vanilla.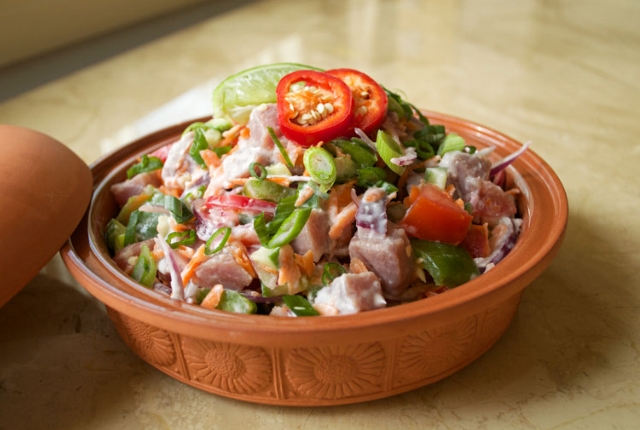 2. Diving In The Clear Waters
Beaches of Tahiti are some of the best destinations on the planet to enjoy diving activities. Water here is warm so it is favorable for diving. Plan to explore the lagoon in Tahiti that offers you a great opportunity to watch colorful corals and jellyfish. Enjoy swimming in the open waters with giant turtles, but make sure you have proper equipment and professional guidance.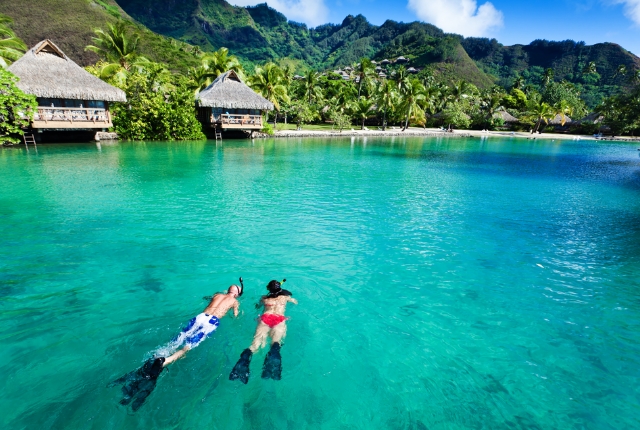 3. Swim With Dolphins
Are you fond of dolphins? Visiting Tahiti lets you have a great time swimming with dolphins. Moorea, 17 km northwest of Tahiti, is a splendid destination to swim with dolphins, as you can find here pools exclusively designed to let you swim with dolphins. Also, you can find instructors who will guide you to swim with dolphins and you need not worry about your safety as the dolphins are social, friendly marine animals.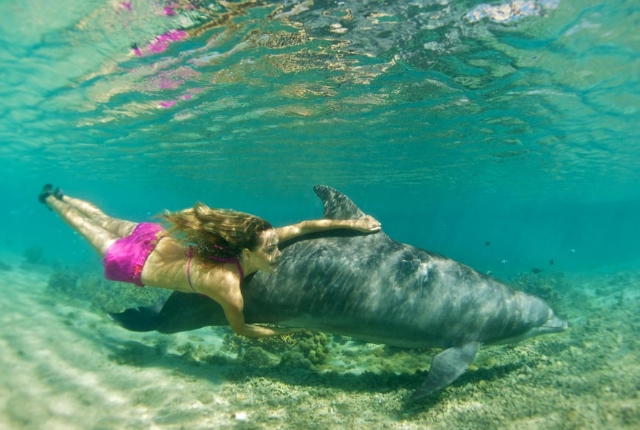 4. Visit Pearl Farm
Don't miss visiting pearl farm when visiting Tahiti. It would be one of the memorable experiences to get to see a collection of black pearls in an active pearl farm. Though all pearls are not black, you can find many of them in the lustrous shades of gray, green, blue, bronze, and aubergine. Watch how pearls are farmed in the waters of Tahiti islands. The price of the pearl is based on the luster, size, and symmetry, and it varies from a few dollars for a bauble to thousands of dollars for a uniform strand.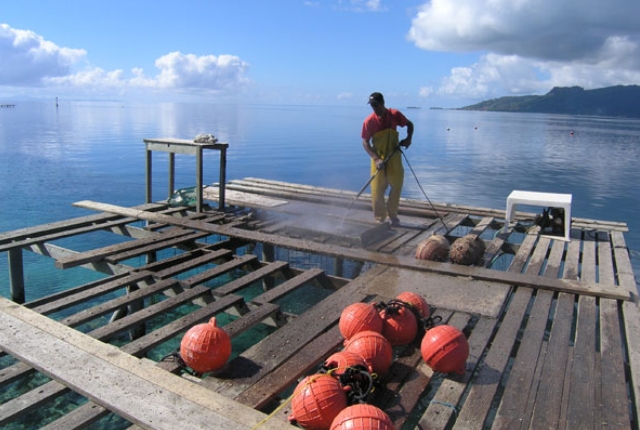 5. Surfing On The Waves
One of the exciting activities that you can enjoy the best in Tahiti is surfing. April and October is the best time of the year to enjoy surfing here. If you are the beginner trying surfing for the first time, go to the 'pointe Venus', and then you can move to other fabulous beaches and practice surfing with professionals. An annual international surfing contest is organized in May at Teahupoo in Tahiti that invites many skilled surfers throughout the world. So, if you are good at surfing, participate in this surfing contest.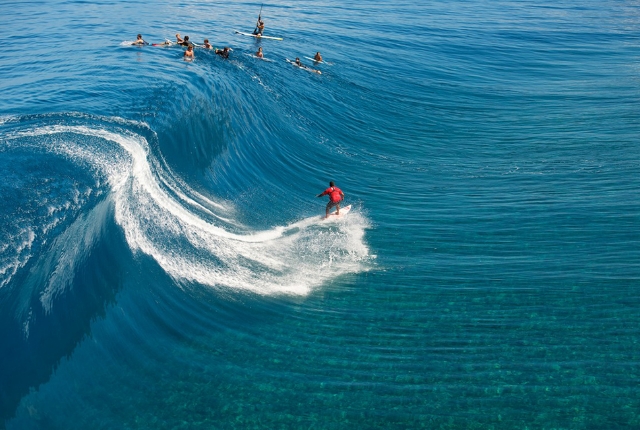 6. Go For Hiking
When in Tahiti, plan to go for recreational and refreshing hiking activity with your family and friends. Mount Pahia in Bora-Bora, which is in the northwest of Tahiti, and Maupiti offers you beautiful hiking destinations. Enjoy watching picturesque views of the entire islands in French Polynesia as you hike and reach the top. Get a professional guide while hiking as the tracks may not be indicative as you assume them to be.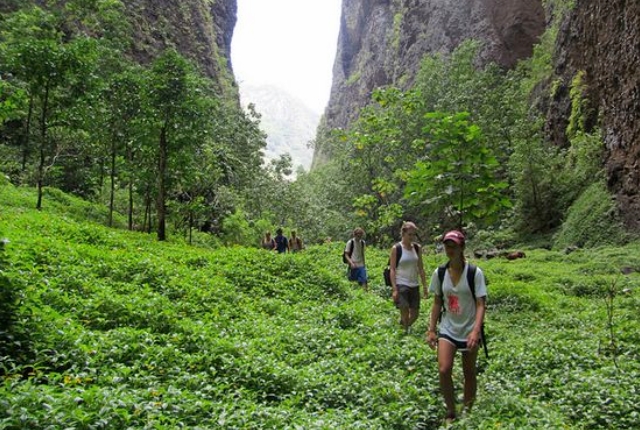 7. Relax And Go For Spa
When you are in the pleasant island of Tahiti, you get plenty of time to relax. When you have been working hard all year long, have a leisure time on this exotic island and recuperate. You can find here several exclusive spa centers that will help you relax, get rid of stress, and return to your home feeling refreshed.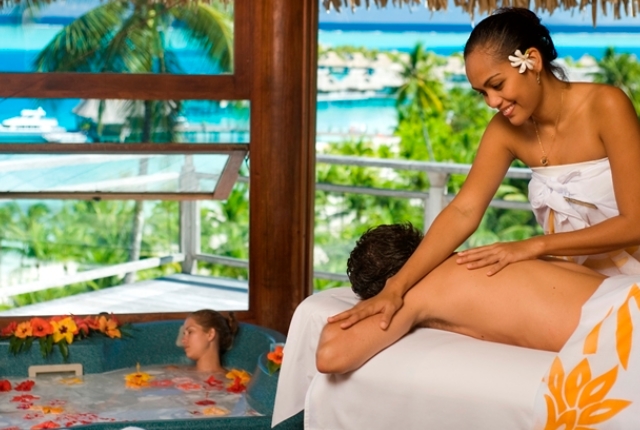 8. Gaze At The Southern Cross
Skies encompassing the Tahiti are clear, as the island is pollution-free. You can experience warm, quite, and pleasant nights and watch stars easily. Lie down on your back and gaze at the stars in the sky. One of the best moments Tahiti offers you is to look at the Southern Cross in the sky over you, which had helped navigators in the ancient times when they went on long voyages.
9. Plan 4×4 Truck Tour To Moorea
Watching many exquisite nooks and crannies in the heart-shaped, emerald-peaked Moorea by touring through an open air 4×4 truck is an amazing experience that you must not miss when visiting Tahiti. From the Magic Mountain enjoy watching the lagoon in various blue shades and other nature's incredible creations.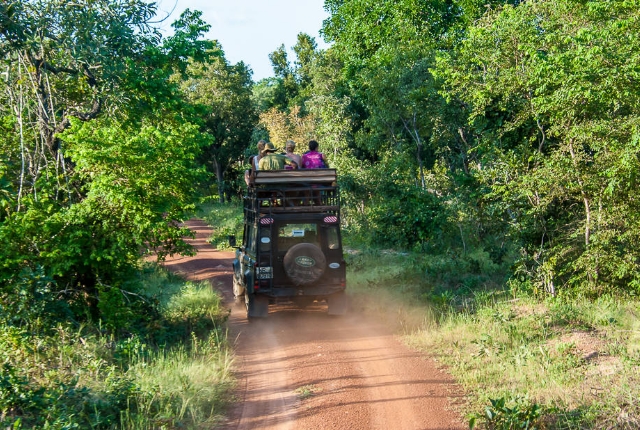 10. Snorkeling In Blue Lagoon
Snorkeling is another fun, recreational activity that you can enjoy in the blue lagoon when in Tahiti. Just put on the snorkel mask and fins, float on the pastel-colored gardens of coral, and see neon-spotted and silver-striped fishes moving next to you. Keep an eye for amazing site of sea turtles and starfish as you enjoy snorkeling.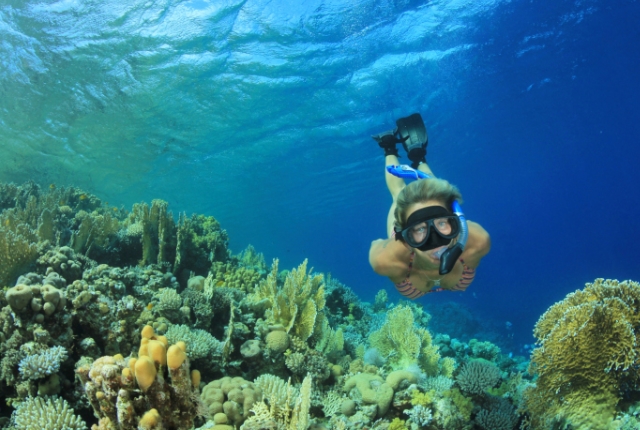 11. Feed Sharks
Black-tipped reef sharks and southern stingrays having pre-historic look enjoy splashing in crystalline lagoons of Tahiti. So, it gives you an excellent opportunity to go for stingray and shark feeding tour and interact with them as you feed these fishes. By hiring a professional guide, you can get in the water as a three-foot shark waits for you to give it food; don't worry sharks are not interested in eating humans. At the same time, curious stingrays swim around you and even rub their bellies against your legs like small puppies do.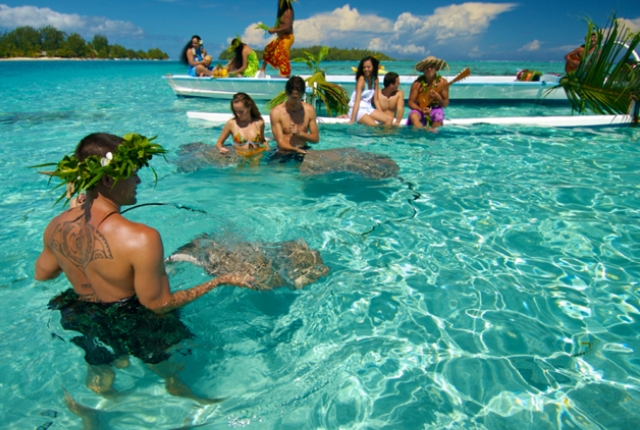 12. Watch Polynesian Dance
Dancing is an integral part of the Tahitian culture. Don't miss the annual Heiva i Tahiti festivals organized in Tahiti in the month of July, as you get an excellent opportunity to watch outstanding Polynesian dance performances of popular professional dance schools and troupes. Also, by staying in prominent hotels, you get a change to listen to cultural song, dance, and enjoy buffet dinners.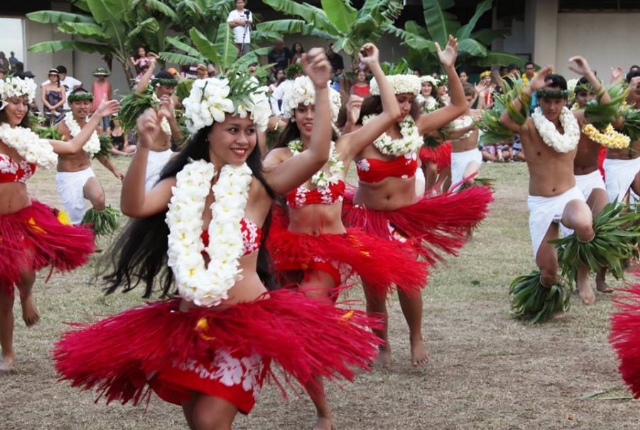 13. Stay In An Overwater Bungalow
One of the most enjoyable activities that you must not miss when visiting Tahiti is staying in an overwater bungalow. Have the pleasant experience of sleeping peacefully as water laps against the slits, dive into the natural aquarium from the terrace of your bungalow, watch fish dance through the glass pane on the bungalow's floor, and wake up as you receive yummy breakfast through a dugout canoe. Wouldn't that be a dream come true? Enjoy this luxury in paradise by staying for an entire day in an overwater bungalow.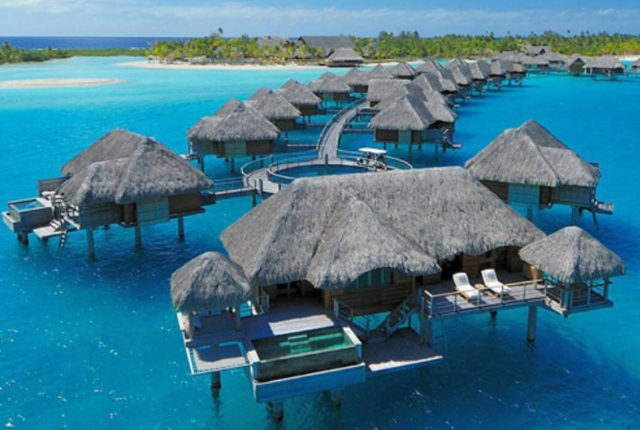 14. Shop At Pape'ete Market
Pape'ete market opens early in the morning with vegetable, flower, fruit, and fish stands. Here, you can also shop handicraft products, jewelry, basketry, tifaifia, sarongs, quilts, and many other exquisite products, that come from the four archipelagos. Don't miss to visit this market on Sunday morning at 4 am to shop till you drop!
Now that you know these fun activites in Tahiti, don't miss any one of them when visiting Tahiti.