Phuket Island is like a paradise for those who love water sports. Surrounded by warm tropical waters, Phuket is one of the world's best known beach destinations, where you can enjoy a number of water based activities for all kinds of tourists. There are water sports for extreme thrill seeking people to watersports that you can enjoy with your children and families.
Here Are 10 Best Water Sports That You Must Try While You Are In Phuket:
1. Scuba Diving And Snorkeling
Phuket is rated among the top 10 scuba dividing destinations not only in Thailand, but in the world. It has several amazing snorkeling and scuba diving locations with one of the most popular being at Pattaya beach.
Enjoy your dive with spectacular reefs, corals, leopard shark, whale shark, rock formation and stunning variety of marine life by diving into crystal clear waters.
Swim around to be a part of colorful under water life spread over miles and miles. The best known locations for diving include Phi Phi Island and Similann Surin. The east coast held facilities for year round diving while west coast which is more exciting, offers diving opportunities between April and December.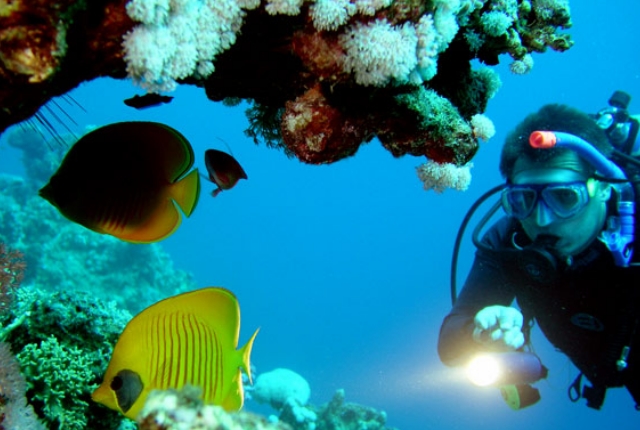 2. Long Tail Boat Trip To Coral Island
Apart from scuba diving and snorkeling, there are plenty of other ways to enjoy water sports around Phuket. Among all the water based activities, hiring a long tail boat can help you explore offshore island and hidden beaches.
They are a cheaper option than renting speed boat. Boats carry from 7 to 8 people and life jackets are offered to the tourists for safety.
The speed of Long tail boats may not be as fast as speed boat but they are a nice fun way to explore some of the beaches that are accessible only by boat. So get around in long tail boats and enjoy your holiday trip to Phuket.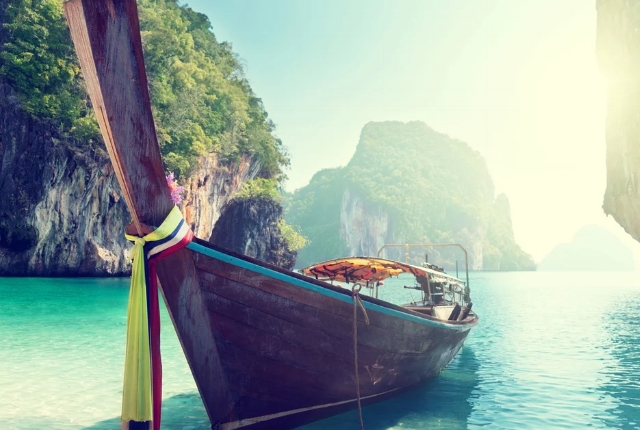 3. Sea Kayaking
If you want to discover the beautiful serenity and secret world of caves, tunnels and interior lagoons locally known as "hongs", this fascinating world of caverns which have been eroded by natural forces can only be explored by sea Kayak or canoe.
This is an ideal eco-tourist activity that provides opportunity to appreciate natural wonders without intervening with the local wild life.
The kayaks are safely handled by licensed guides. But you must wear life jacket while venturing into the open sea. In rainy season it is not safe to kayak, particularly on the western side of Phuket. Koh Rang Yai and Phang Nga Bay are good locations.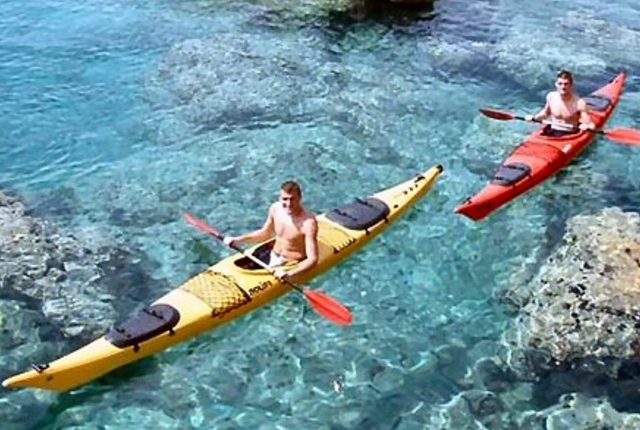 4. Whitewater Rafting
Whitewater rafting tours is an action-packed ride through the tree lined Mountain Rivers of Phang Nga which will take you to wildlife sanctuary waterfall and an elephant ride through jungle. All the activities are very exciting.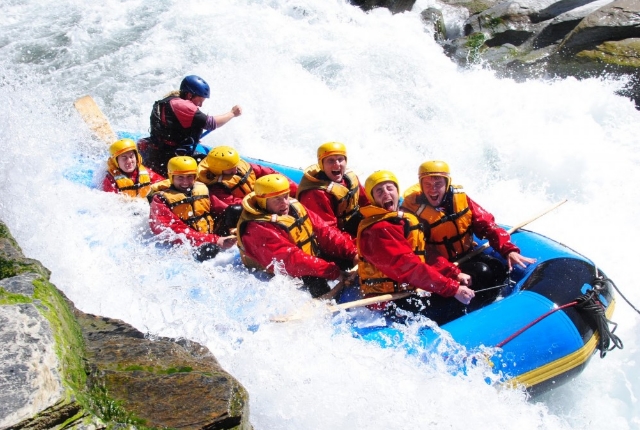 5. Cable Ski And Wake Board
Phuket cable ski and wake Board Park offers sportive activities for fun loving children and adults.
Park offers fun and entertainment for beginners and to experts with activities like water skiing, knee boarding and wakeboarding.
Basic lessons are provided to beginners. Safety and sports equipment can be hired. Located in the middle of Phuket island, it is a great place for family entertainment.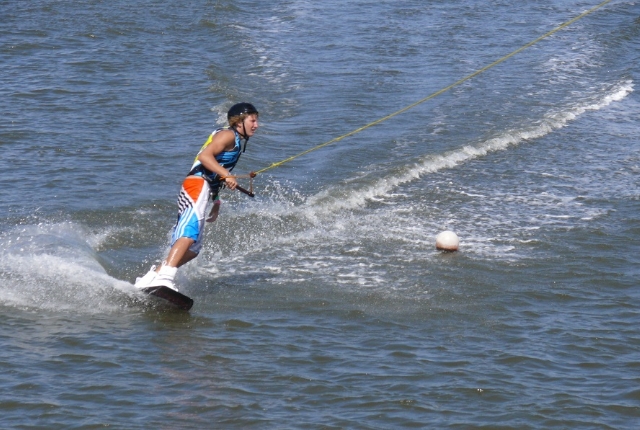 6. Surfing In Phuket
As surfing is not a major sport in Phuket, yet there are few places where surfing aspirers can rent boards or get surfing lessons. The best place for aspiring surfer is Kata Beach. At kata there is an artificial surfing platform with wave machine, surf board and instructors. This surf house is safe for beginners as well as experts and great for fun-loving families.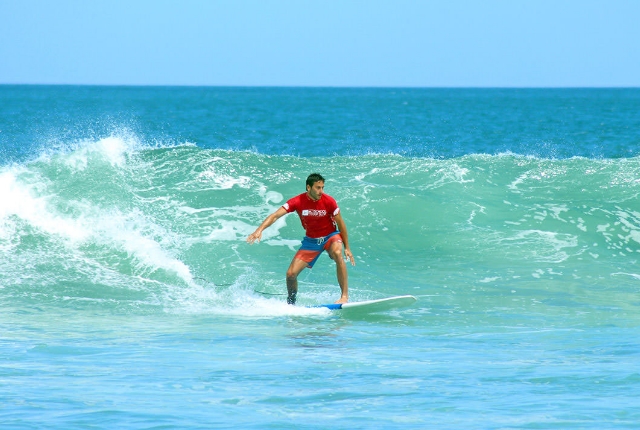 7. Kite Surfing Phuket
Kite surfing is one of fastest growing sports in Phuket. But it is not the sort of sport that everyone can just grab. One should not attempt this without basic knowledge. There are many certified kite surfing school where you can get kite surfing lessons. Gentle breeze of south-east coast is ideal for newly learned kite surfers.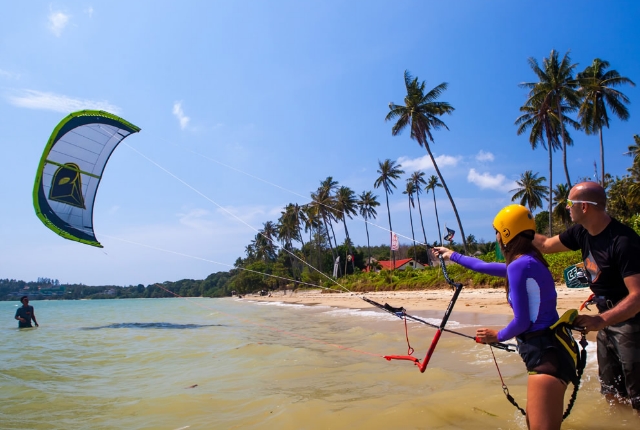 8. Parasailing
Parasailing is an exciting fun experience in Phuket. You are strapped into a parachute and pulled behind speed boat for a ride around the beach. The view of the water you get as you go up is spectacular. An operator will help to go up and land the parachute safely. He will also help you get dressed in a life jacket and hooked up to a parachute. Most popular beach for parasailing is Patong and Kata.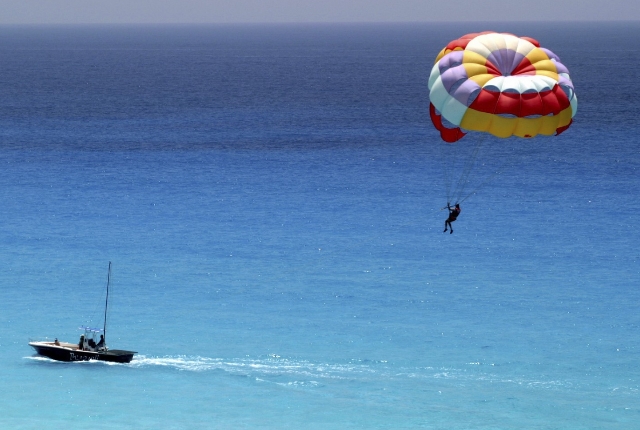 9. Banana Boats
This is another fun sport ideal for small group. Maximum six people can sit on a huge floating inflatable banana boat. A speed boat will drag the boat across the water. As the boat bounces across the waves the riders will hang on. The operator usually finishes the ride with a sharp turn that throws the riders into the water.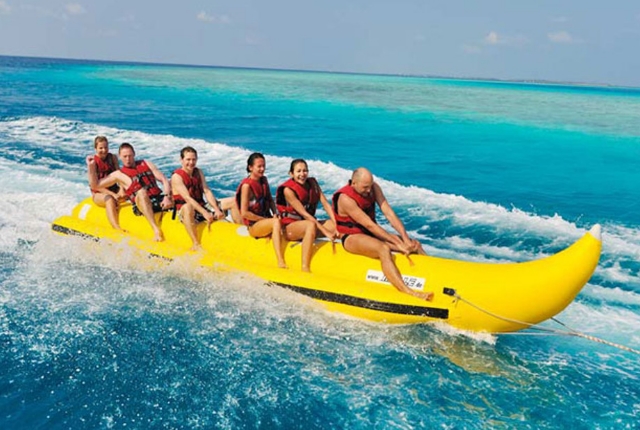 10. Sport Fishing in Phuket
Phuket is also known for world class sport fishing and angling location. You can charter a boat with few of your friends and head out boating around the Andaman Sea. Hopefully you may pull in few fishes also. Fishing can be great day trip which will also allow you to enjoy sunbathing on the deck.