Have you ever been to Phuket? Let us tell you that it is a brilliant option for a romantic holiday. Why? It is an island in the beautiful Andaman Sea. It has rain forests and the mountainous region is lovely. It has some great clubs for a really cool nightlife too. The island is in Thailand and has some really popular beaches. What if we tell you that it is famous for its amazing pool villas? In case you are planning to go for a honeymoon then Phuket is the right choice. We have listed the 8 Super Romantic and Popular Pool Villas Resorts in Phuket. Take a look and choose the best one for your honeymoon. You will fall in love with the options because they are amazing.
Here Are The 8 Super Romantic And Popular Pool Villas Resorts In Phuket:
1. The Naka Phuket
The Naka Phuket overlooks the Andaman Sea. It is a luxury hotel which has rooms with sea views. The pool villas here are very contemporary and have glass walls with wooden floors. It has all the amenities you would need. There is a private beach where you can spend hours. The infinity pool, gym and spa are great features which make your stay comfortable.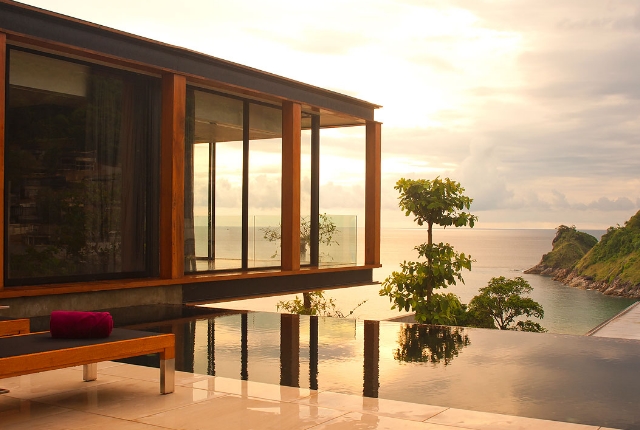 2. Saanthiya Koh Yao Yai Resort And Spa
This is a luxury resort which comprises of 39 pool villas. There are deluxe rooms as well. The mountainous surroundings are beautiful and you will get the view of a private beach. There is a waterfall swimming pool which interests the guests. It is spectacular. There is a spa which offers great treatment. The Thai cuisine here is a must try and will delight you a lot. The rooms with pools are very romantic and you get all the privacy.
Visit Saanthiya Koh Yao Yai Resort And Spa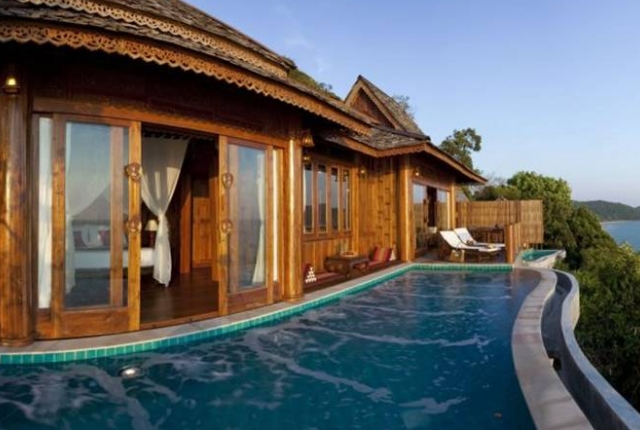 3. SALA Phuket Resort And Spa
Now this one looks very tropical because it is surrounded by trees. The resort is on Mai Khao Beach. It is very close to the Jungle Water Park and Golf Club. The rooms are bright and refined. There are balconies in rooms as well. The resort offers 1 and 2 bedroom private pool villas. There is a poolside restaurant as well along with a rooftop eating place. The tables are surrounded by water. It is gorgeous! The beachfront bar will interest you and your partner.
Visit SALA Phuket Resort And Spa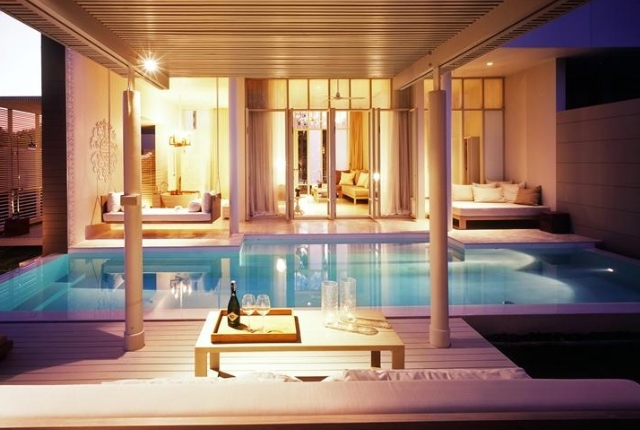 4. Anantara Mai Khao Phuket Villas
The Anantara Mai Khao Phuket Villas is the perfect place to relax with your partner. The resort promises privacy and comfort. It has 91 private pool villas. It is on Mai Khao Beach. There are leisure activities, bars and restaurants too. The resort has a very contemporary decor. You can go diving in the water and also learn Thai cooking. The villas are gorgeous with a pool that you can enjoy with your love.
Visit Anantara Mai Khao Phuket Villas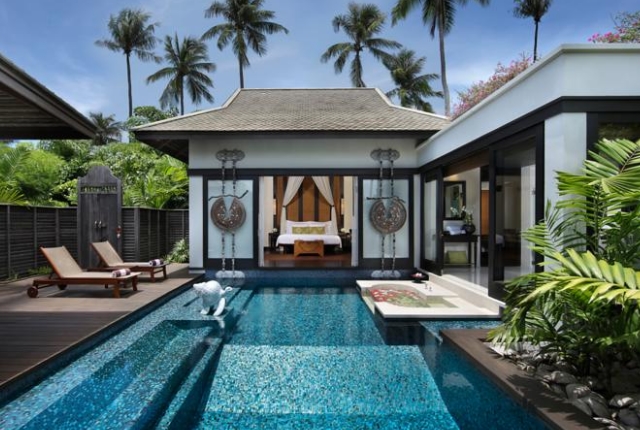 5. The Shore At Katathani
This is an upscale resort which has 1 and 2 bedroom villas which have private pools and separate dining and living areas. It has all the amenities like flat screen TV, mini bar and internet access. Some have sea views as well. There is complimentary breakfast at the property. You and your partner can indulge in aqua aerobics and yoga classes for some quality time together.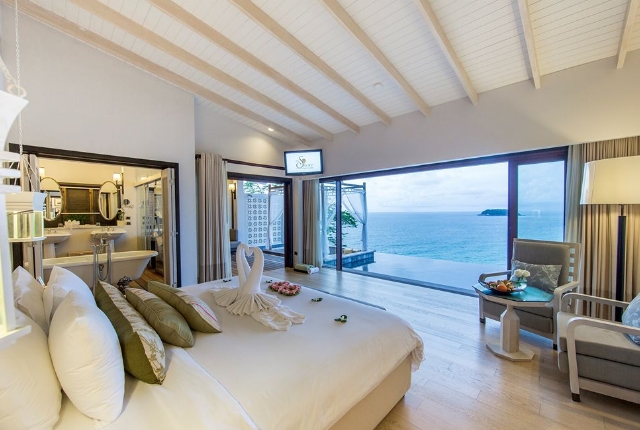 6. The Bell Pool Villa Phuket
The Bell Pool Villa is modern and luxurious. It just 2 kms from the Kamala Beach. The contemporary villas have outdoor pools which are private. You also get an open kitchen where you can cook a romantic meal for your partner. The bathrooms have whirlpool tubs and the best part is the indoor and outdoor rainfall shower. You can call for a private van for a tour of Phuket with your love. There is spa treatment as well which is amazing and very relaxing.
Visit The Bell Pool Villa Phuket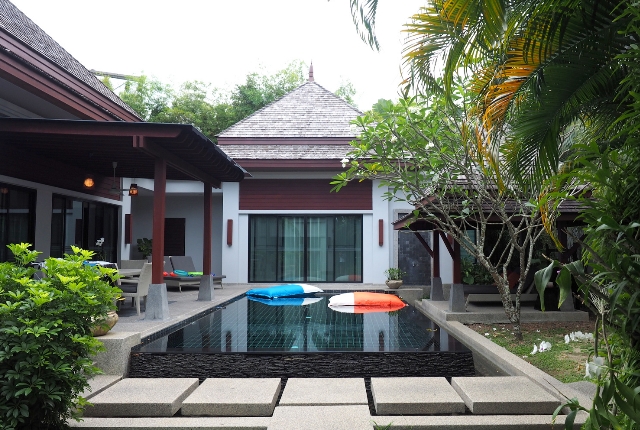 7. The Village Coconut Island
The suites are bright and have all amenities. There is DVD player, TV, minibars, living areas, internet and Jacuzzi. The villas are beautiful and have kitchen, living area and dining rooms too. The villas have a private pool as well. You also get a terrace when you book a villa. Breakfast is complimentary. There are two infinity pools, three restaurants and some water slides as well. Enjoy a Thai massage with your partner. It is so relaxing!
Visit The Village Coconut Island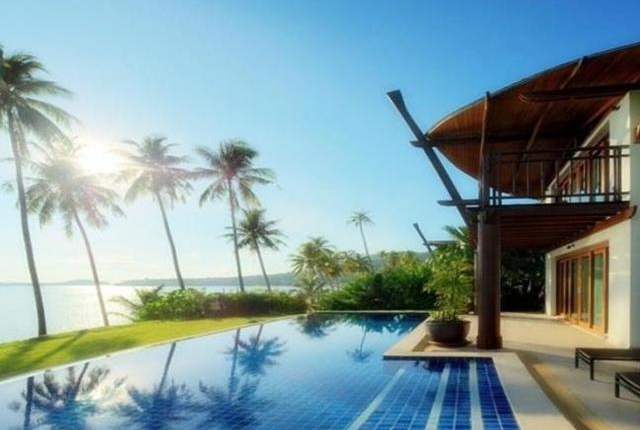 8. The Vijitt Resort Phuket
There are such amazing options mentioned above! We bet you fell in love with all the amazing pool villa resorts options. It is always a good option to go for a private pool villa when  you are with your partner. Choose the best one according to your budget for your special honeymoon. Make sure you click lots of pictures and spend quality time together. Have fun, love birds!
Visit The Vijitt Resort Phuket