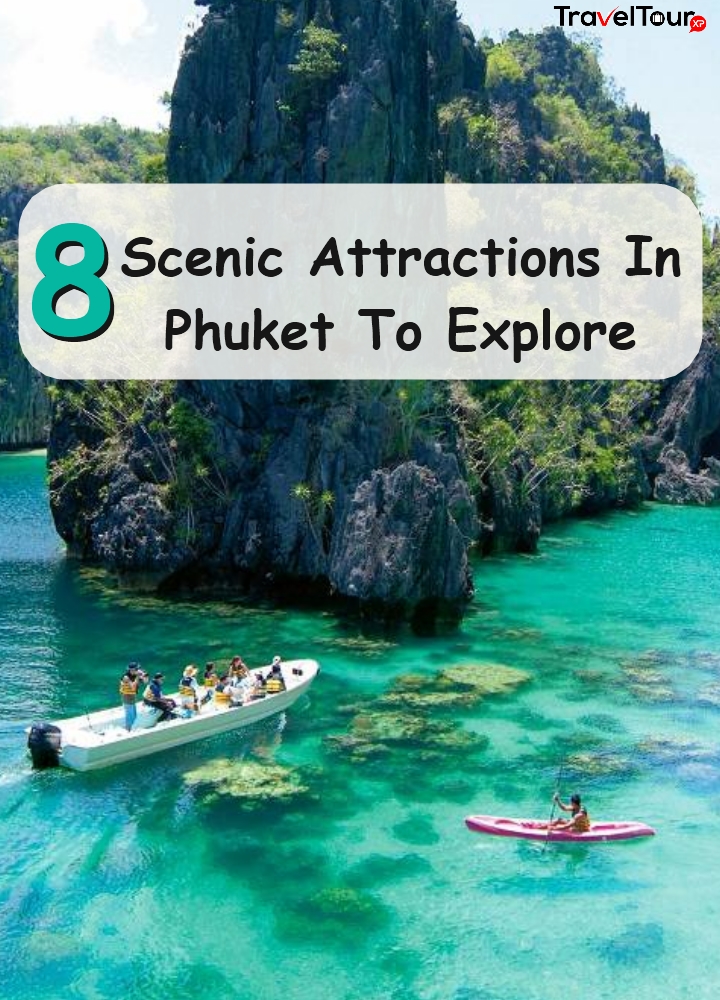 World famous and biggest island in Thailand, Phuket is one of the most popular tourist destinations that most globetrotters worldwide look forward to visit. Azure waters, scrumptious delicacies, enchanting sandy beaches, incredible wild and marine life, exceptional climatic conditions, and plethora of water sports and activities make Phuket a favorite vacation hot spot for several travelers. And, if you can't wait to plan and spend your coming long vacations in Phuket, you would be busy looking for and making a list of popular tourist attractions in Phuket that you must not miss when exploring this amazing island. So, let's have a look at some fascinating tourist attractions in Phuket.
Find Below Eight Worth-visiting Tourist Spots In Phuket That You Must Not Miss
1. Phuket Town
Make sure you visit Phuket town which you can find on a spectacular bay on the southeastern side of the island. Gaze at the impressive architecture that feature amazing influences of traditional Thai style, Chinese immigrants, and Portuguese creativity. Take time out of your busy travel schedule to explore the bustling city that is a hub of restaurants, hotels, spas, seaside resorts, and various other attractions.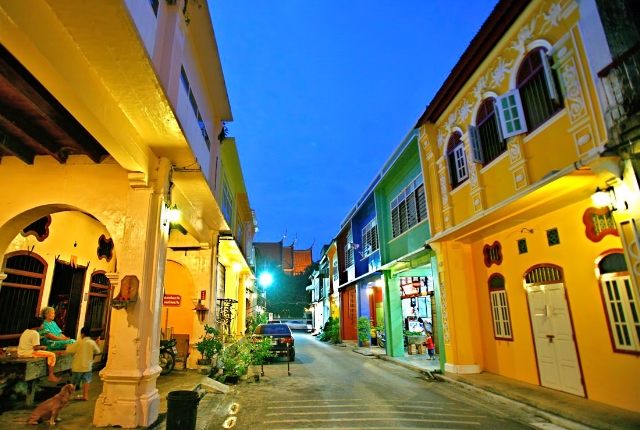 2. Rawai Village
Plan to visit Rawai village, which is a small village here, to have a look at the lifestyle of peculiar sea gypsies' tribe popular as Moken. You will find that Rawai is a small beach and fishing harbor adorned by swamp oaks and coconut palms. Have a great time exploring the exquisite beach here. Make sure you visit Phrompthep Cape when touring through Rawai village to watch stunning sunsets.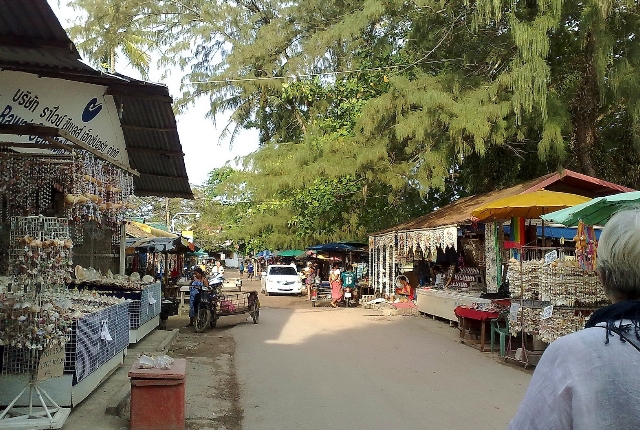 3. Wat Chalong Temple
Pay a visit to Wat Chalong, which is well-known as one of the most prominent temples in Phuket. Every year, thousands of tourists visit Wat Chalong, which is famous for being the biggest temple on this amazing island.. You will find that reflections of hundreds of small glass pieces and pagodas adorning this beautiful temple. If you visit Wat Chalong temple during the time of special holidays, you will find country fairs where you can enjoy eating scrumptious Thai food. Grand Pagoda is the unique feature of this incredible temple. Do not miss viewing amazing murals on the walls of the pagoda. These murals are known to depict the interesting story of the life of Buddha.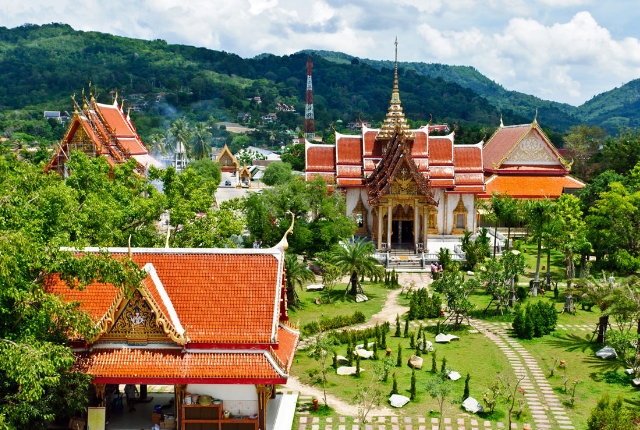 4. Phuket Big Buddha
Make sure you visit Phuket's Big Buddha, which is widely popular as this amazing island's most prominent and revered landmark. You will find the gigantic image of Buddha 45 m high sits on the top of Nakkerd Hills amid Kata and Chalong such that you can easily view it from a great distance. The statue of Buddha was formed by using about 135 tons of Burmese white marble. From here, you can see 360 degree view of the Phuket island and eye-catching vistas of the Phuket Town, spectacular Chalong Bay, and the beaches in the vicinity.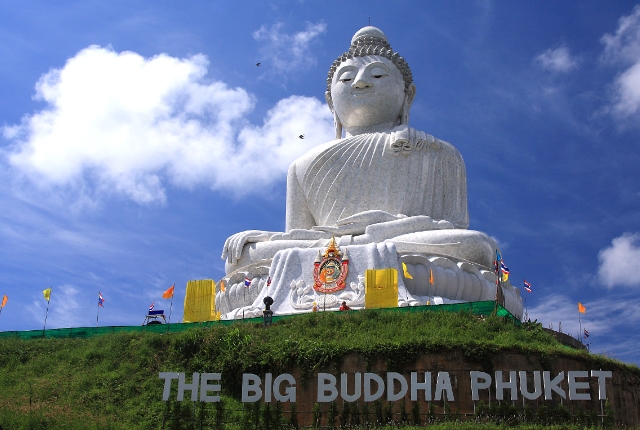 5. Patong Beach
Another wonderful tourist attraction in Phuket that you must not miss visiting is Patong beach, which is the longest beach on the island. You can find that this stunning, crescent, sandy beach is adorned by several cafes and restaurants in its surroundings. Here you can find lots of shopping opportunity that you can enjoy as you can find Patong OTOP Shopping Paradise complex in the vicinity of the beach.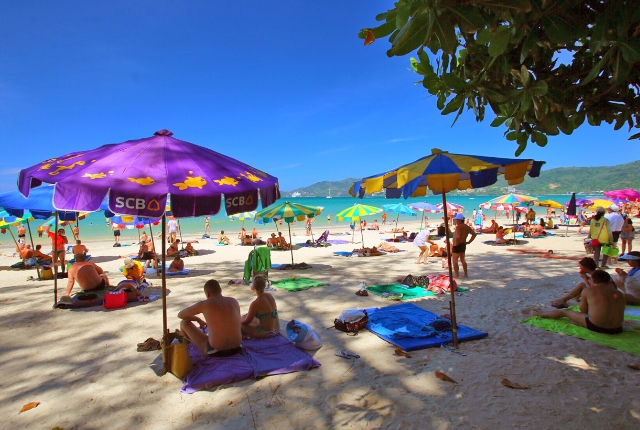 6. '3 Beaches' Phuket Viewpoint
Just as the name of this tourist hot spot suggest, this point in Phuket Island offers you a spectacular view of Phuket's three most elegant beaches. When you watch the beaches from the top at this viewpoint, you will find that the beaches resemble the digit three. You can travel via the branch road, which is located in the front of Kata Noi Beach to the south of the island. Prefer to watch the 3 beaches (Karon, Kata, Kata Noi) from this point before the sunset. Walking down to the right of the trees here, you can capture an amazing snap of sun sinking over the extensive sea.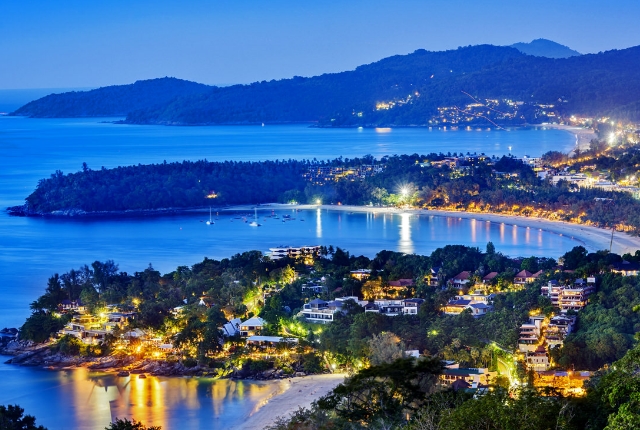 7. Phuket Aquarium
Do you want to learn about marine life in Phuket? Visit Phuket aquarium along with your kids to discover more about marine life on the island without even getting into the water. You and your kids will be amazed to watch exotic species of sea turtles, starfish, fishes, and crabs at this outstanding aquarium.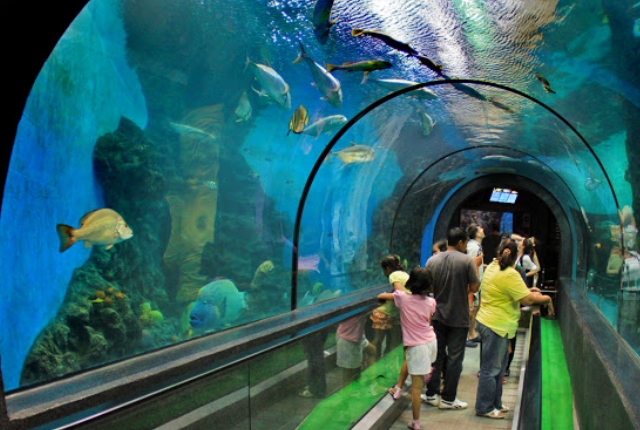 8. Phang Nga Bay
Another unique tourist attraction in Phuket that you must visit is Phang Nga Bay. You will find that sheer limestone cliffs that rise out of the enchanting emerald-green waters vertically are peculiar feature of the bay. Do not miss visiting Koh Panyee and amazing Khao Phing Kan (James Bond Island) when exploring this incredible Phang Nga Bay.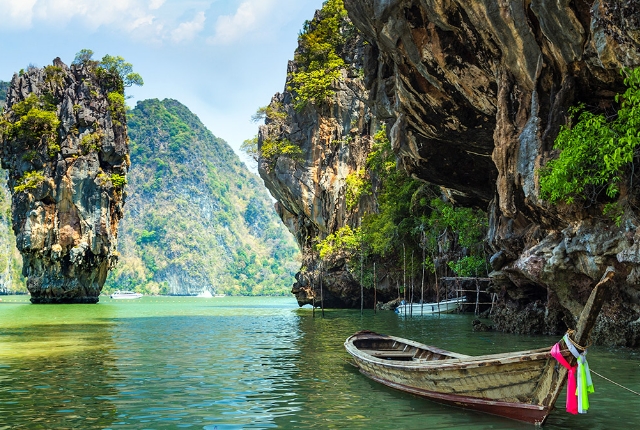 Now that you know these eight enchanting attractions in Phuket, make sure you miss none of them when you are vacationing on this beautiful Thailand's island.