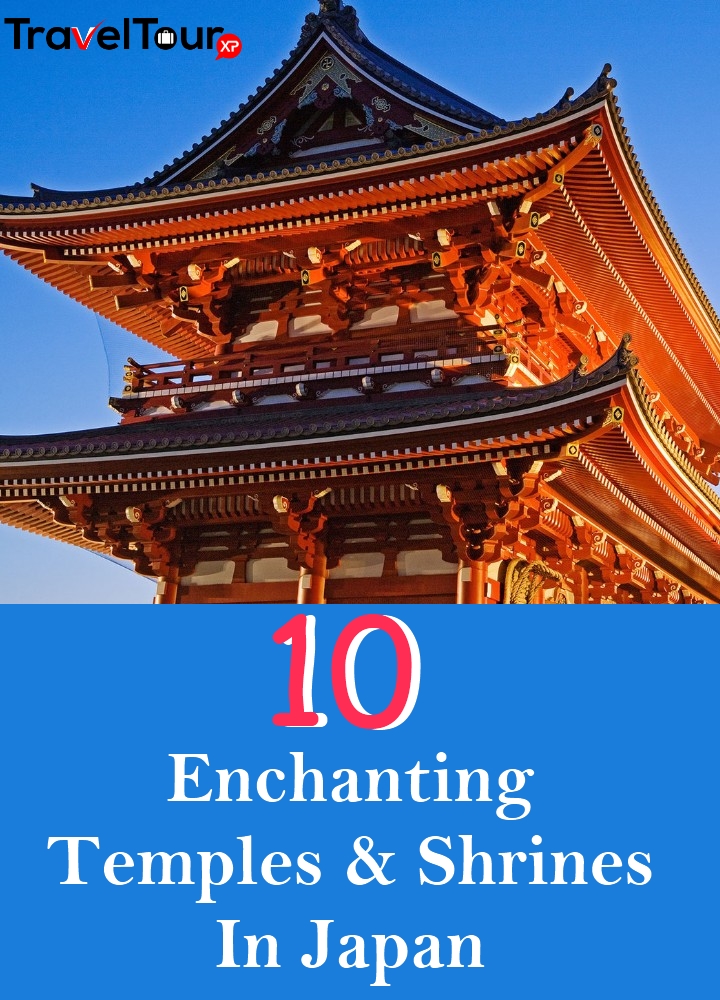 World famous as the 'Land of Rising Sun', Japan is an enchanting country popular for its plethora of magnificent temples and shrines. When touring through Japan during your vacations, you can find thousands of temples, from amazing Shinto shrines to incredible Buddhist temples. Just Kyoto, a popular city in Japan, is known to have greater than 2,000 temples and shrines. Most of the temples are listed as UNESCO World Heritage Sites and national treasures. And, if you have plans to spend your coming long vacations in Japan, you need a list of popular temples and shrines to visit when on the 'Land of Rising Sun'. Let's have a look at them.
Find Below Ten Popular Shrines And Temples In Japan That You Must Not Miss:
1. Meiji Jingu Shrine
Even though Tokyo, capital of Japan, is a bustling city dominated by skyscrapers and busy life, it is also popular for having serene temple. You can find idyllic Meiji Jingu Shrine amid lush green forest with several massive green trees surrounding it. This amazing shrine is also well-known for its impressive architecture and brilliant collection of exhibits which are believed to be the belonging of Emperor Meiju and Empress Shoken.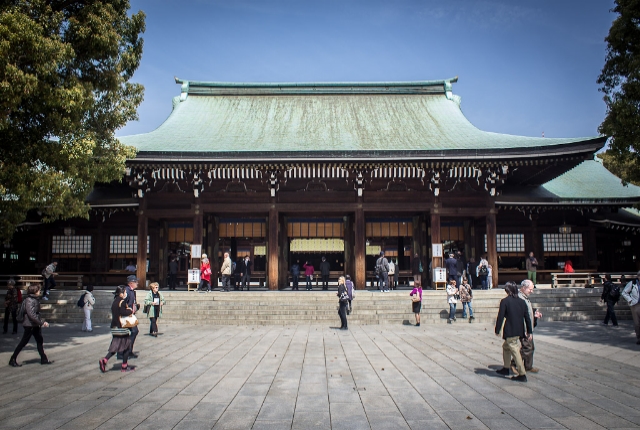 2. Horyuji Temple
When vacationing in Japan, you simply can't afford to miss visiting Horyuji Temple. You can find here an incredible 32 feet wooden pagoda, which is known to be one of the oldest wooden structures on the globe. This amazing temple is also popular as the 'Temple of the Flourishing Law'. Horyuji temple is also famous for being listed as UNESCO World Heritage site in the year 1993. Besides Pagoda, you can find here greater than 2,000 cultural and historical structures and articles that you are sure to appreciate.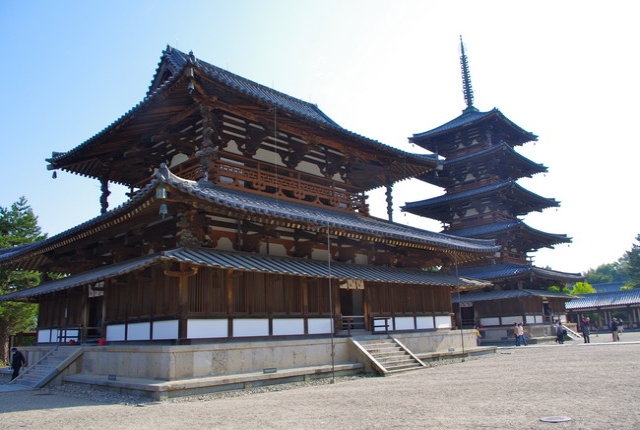 3. Kamakura Hasedera Temple
Hasedera temple is a famous Buddhist temple present in Kamakura in Japan. This beautiful temple is well-known for housing gigantic wooden statue of Kannon of Mercy. This 30 feet tall wooden image here is the largest in the Japan and truly it's a sight that you are sure to stun you and make you seek blessings of the God. Besides it, you can find numerous amazing statues over here.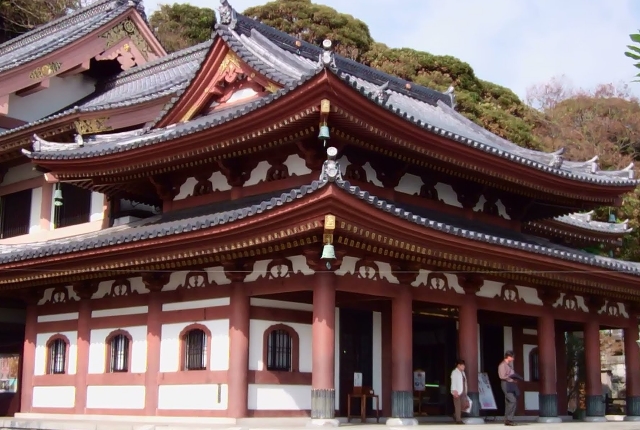 4. Myoryuji Temple
Myoryuji Temple, also well-known as Ninja Temple, is known to be constructed as a prayer place of Kaga Domain. Due to the presence of various deceptive defenses, hidden stairways, mechanisms, secret champers, tricky doors, and traps, Myoryuji Temple became popular as Ninja Temple.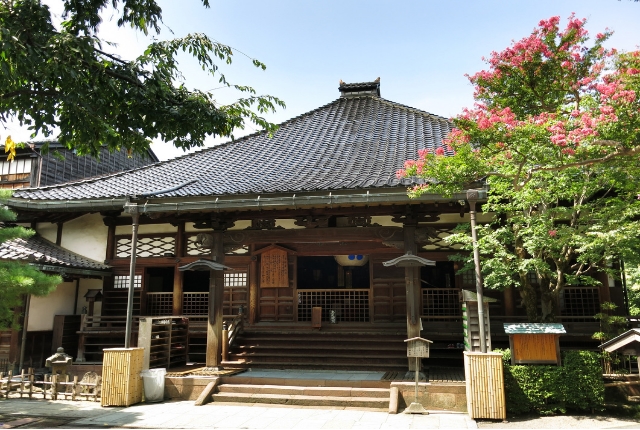 5. Sensoji Temple
Make sure you pay a visit to Sensoji temple, which is also widely popular as Asakusa Temple, a historic Buddhist temple that you can find in Asakusa in Japan. This amazing temple is known to be built in the initial half of the seventh century, and it's one of the most prominent temples in Tokyo that you simply can't afford to miss visiting. Watch here a gigantic pagoda which is truly a sight to behold.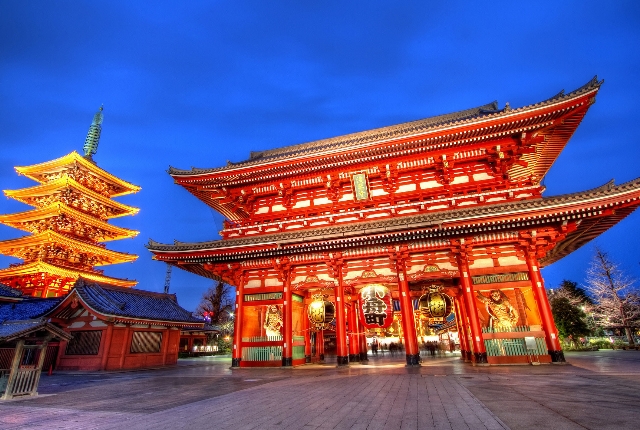 6. Todaiji Temple
Plan to pay a visit to Todaiji temple, which is a famous Buddhist temple that you can find in the city of Nara in Japan. This temple is believed to be one of the powerful Seven Great Temples once upon a time. Great Buddha Hall here is known to be the home to the world's biggest bronze statue of Daibutsu i.e. Buddha Vairocana. Todaiji Temple is one of the most popular attractions in the city of Nara.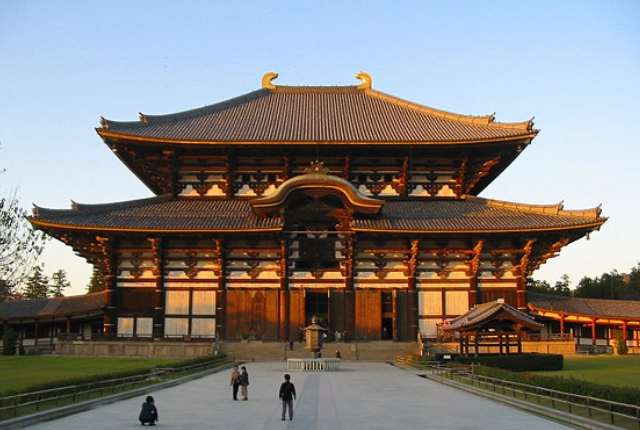 7. Kiyomizu Temple
Do not miss visiting Kiyomizu Temple, which you can find in the eastern Kyoto when vacationing in Japan. This incredible temple is widely popular for its unique overhanging a cliff location.While paying the visit to this serene temple, you can watch panoramic views of the enchanting Kyoto. It is an independent Buddhist Temple, which is a crucial part of the Historic Monuments of Ancient Kyoto UNESCO World Heritage Site. This amazing temple was constructed at the end of the eighth century.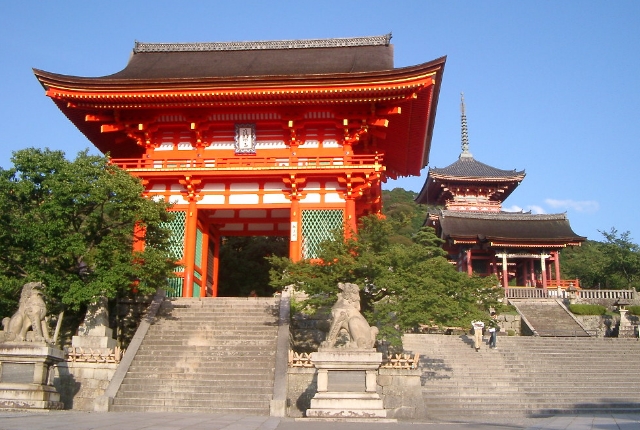 8. Kotokuin Temple
Another marvelous temple in Japan that you simply can't afford to miss is Kotokuin Temple, which you can find in the city of Kamakura here. This outstanding Buddhist temple is world famous for being a home to the incredible Kamakura Daibutsu, a gigantic bronze statue of Lord Buddha. This unique towering statue of Buddha here is about 40 feet in height and the second tallest Buddha statue in Japan is truly a sight to behold. Kotokuin Temple and the outstanding Buddha statue are part of national treasures and one of the UNESCO World Heritage Sites.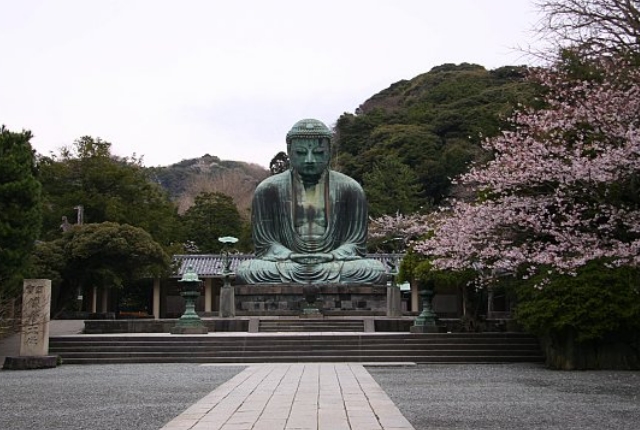 9. Kotohiragu Shrine
Make sure you visit Kotohiragu Shrine, which you can find on the Mount Zozu in the town of Kotohira. This Shinto shrine has greater than 700 granite steps. It is one of the popular tourist attractions in Japan. Do not miss clicking the photos of beautiful architecture that features a unique combination of Shinto and Buddhist elements when visiting this amazing temple.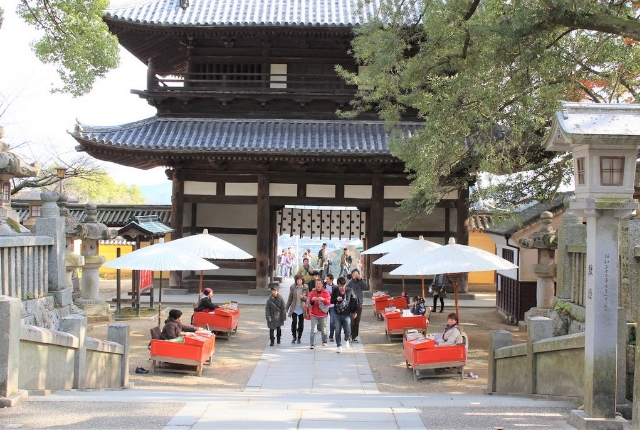 10. Nikko Toshogu Shrine
You simply can't miss visiting Nikko Toshogu Shrine, which is a popular Shinto shrine that you can find in Nikko in Japan. Nestles in the verdant lush forest, lavish complex of Nikko Toshogu shrine comprises greater than dozens of impressive buildings. This shrine is also well-known as a UNESCO World Heritage Site. Beautiful wood carvings and numerous Shinto and Buddhist decorations here are sure to impress you.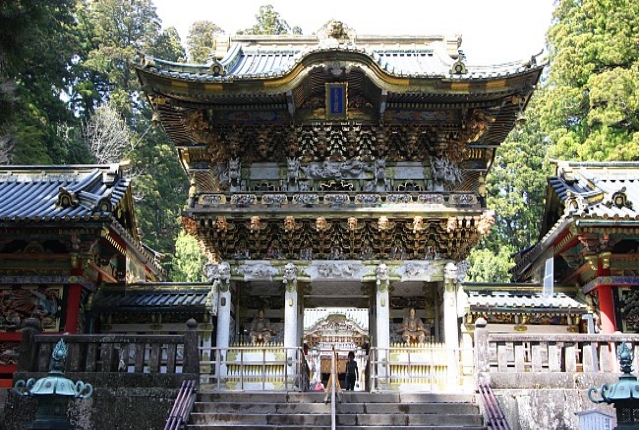 Now that you know these ten incredible temples and shrines in Japan, make sure you visit each one of them when spending a sabbatical in this 'Land of Rising Sun'.