Are you a history buff planning a historic, religious tour to Japan? If yes, then you should not miss exploring Kyoto. World famous for its historic and cultural significance, Kyoto is a beautiful city present on the island of Honshu in Japan. It is home to several classical Buddhist temples, Shinto shrines, beautiful gardens, bamboo forests, amazing imperial palaces, attractive blooming cherry trees, and traditional wooden houses.
So, Kyoto is also well-known as the Japan's cultural capital. By visiting this Japanese city, you can learn all about Japanese culture, Zen Buddhism, art, and tea. Even though Kyoto is a year-round destination, plan to visit it during the spring to watch enchanting backdrop of cherry blossoms. And, if you are making a list of things to do in Kyoto, stress no further. Scroll down to learn all about it.
Find Below Twelve Marvellous Things To Do In Kyoto, Japan:
1. Discover Fushimi Inari Taisha Shrine:
Japan is world famous for being home to plenty of temples and shrines. So, when visiting Kyoto, make sure you visit Fushimi Inari-taisha shrine which you can find where a flamed bright walkway ends. This amazing shrine God Inari, which is a Shinto God popular as the God of rice. Gaze at thousands of traditional torii gates here. Spend time strolling through the trails that adorn the network of incredible shrines. From the mountain at Yotsutsuji Intersection, watch sweeping views of Kyoto.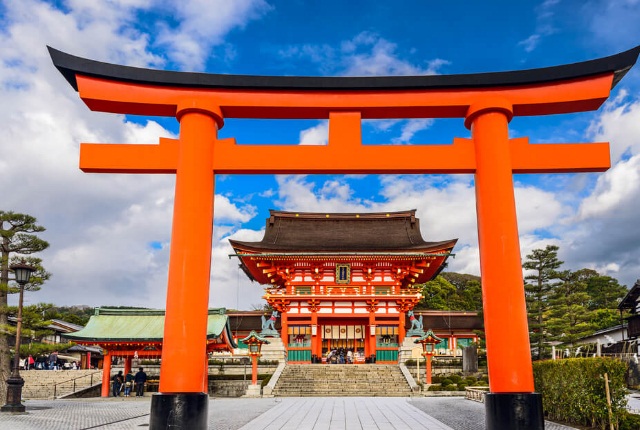 2. Ascend Mt. Kurama:
If you are a climber, then you should not miss going atop Mt. Kurama, which you can find about 20 km from Kyoto center. You can visit Kurama-dera, a beautiful Buddhist temple above quaint Kurama town as you climb. Also, you can enjoy explore charming hiking trail here. While hiking, you may get to watch songbirds, monkeys, deer, and other wonderful birds and animals here. Spend a pleasant time in nature here.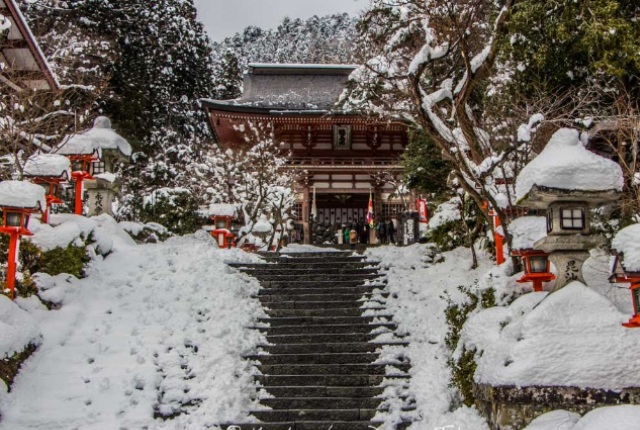 3. Watch Kyoto From Kyoto Tower:
Kyoto Tower is an incredible modern feat and popular as the tallest building in the city. You simply can't miss watching the spectacular views of the city that extend to Osaka from Kyoto Tower. Visit the tower at sunset to get the most stunning views.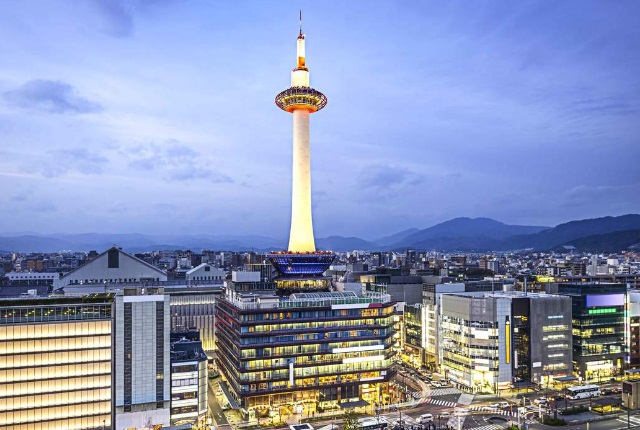 4. Visit Kinkakuji Temple:
Make sure you visit Kinkakuji Temple, which you can find in the middle of serene lake with lush green trees surrounding it. It is popular as a Zen temple with gold leaf adorning its top two floors completely. Kinkakuji was initially a villa which was bought by Shogun Ashikaga Yoshimitsu, and after Shogun's death, the villa was converted in to a beautiful Zen temple as per his wish by his son. Visit it in the morning to watch eye-catching views of sun rising.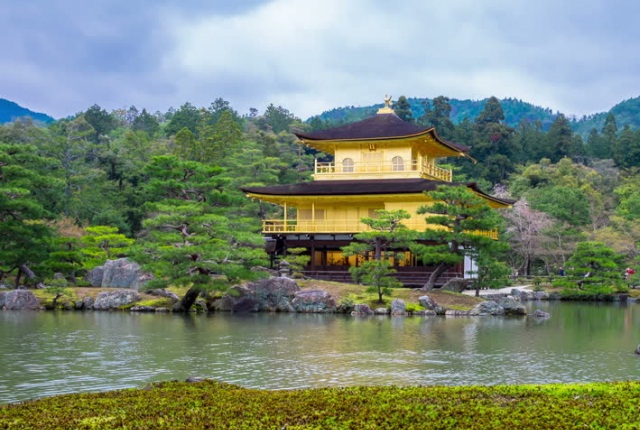 5. Explore Kyoto International Manga Museum:
Manga is a unique Japanese style of drawing figures for comic books, characters, and graphic novels that are created for both kids and adults. And, you can find it throughout the Japan. When you visit Kyoto International Manga Museum, watch various famous manga and learn about its significance in the post-World War II era. You can also watch Japanese artists creating manga. You too can have your own portrait created. You can find a few English versions of manga in gargantuan manga library.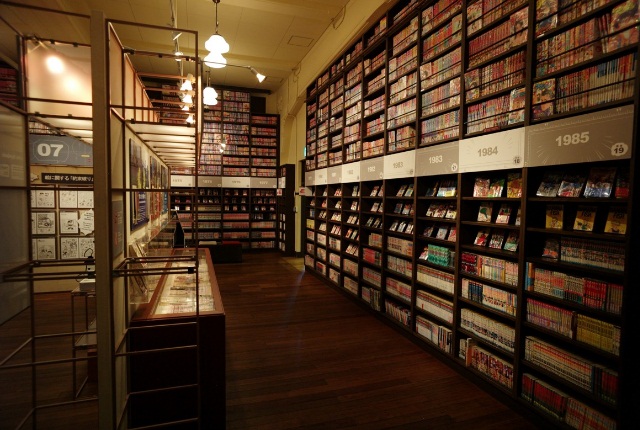 6. Participate In Tea Ceremony:
Even though you can find tea ceremonies called sado or chado everywhere in Japan, do not miss one in Kyoto. Tea ceremony in Kyoto is regarded as sacred because of its Zen Buddhist roots. A cup of tea is prepared carefully and artfully before its served, and this tea ceremony is celebrated to acknowledge the utensils, tea, and each other's company.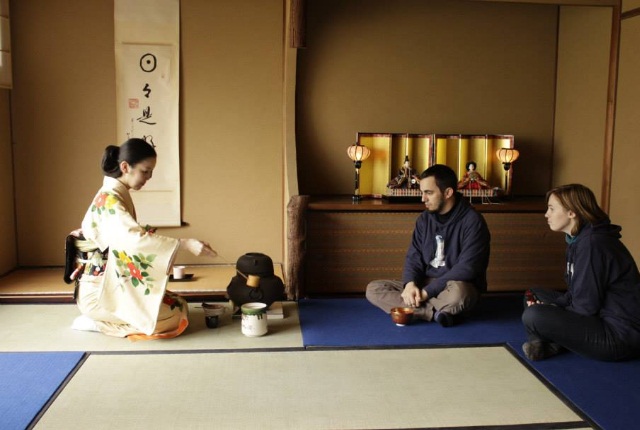 7. Stroll In Maruyama Park:
You simply can't afford to miss visiting Maruyama Park when spending your vacations in Kyoto. It is one of the best attractions in the city, particularly to watch cherry blossoms. Gaze at the lightened central cherry tree in the evening to see spectacular view. This park is home to plenty of varieties of cherry blossoms, so you can enjoy explore a wide range of colors, textures, and sizes. Make sure you have a warm meal or a cup of tea under these beautiful trees. View cranes floating in the water of adjacent pond.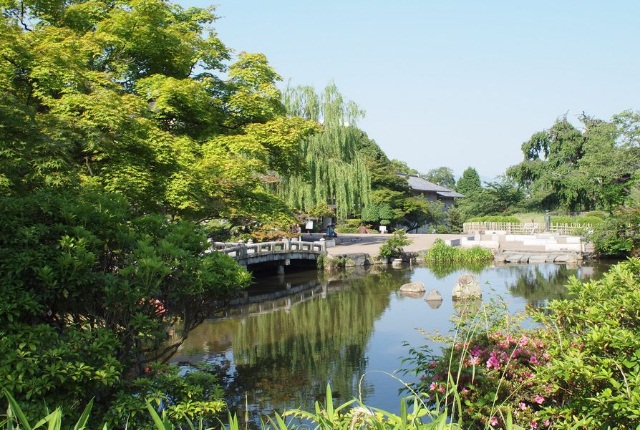 8. Go To Kiyomizu-Dera Temple:
One of the amazing historic sites in Kyoto is Kiyomizu-dera temple, which you can find at the top of scenic hill. It is a UNESCO World Heritage site adorned by cherry trees in its surroundings. The temple is also famous as Pure Water Temple. It is widely popular for several magical features. If you can succeed walking between two stones by closing your eyes in front of Jishu Shrine, which is constructed to honor the God of love, then it is believed that you will find your true love.
9. Spend Time At Monkey Park Iwatayama:
Visit a park uphill which is full of monkeys. Here, you can find monkeys swinging on the trees, approaching you to steal food, and scampers across the ground. You can also enjoy feeding these monkeys apples and nuts. Make sure your bags are zipped tight.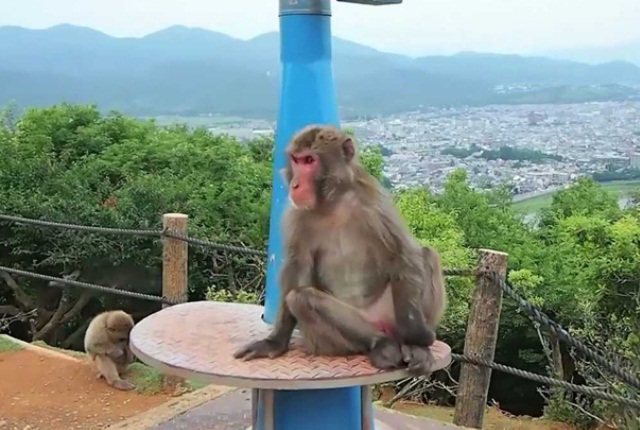 10. Pray At Eikando Zenrinji Temple:
Do not miss visiting Eikando Zenrinji Temples, which is a serene place where you can relax and view impressive Japanese architecture. The serene area of the time comprising big koi ponds will leave you mesmerized. If you visit it in autumn, then you can watch different eye-catching shades of maple leaves. Also, walk up to incredible pagoda.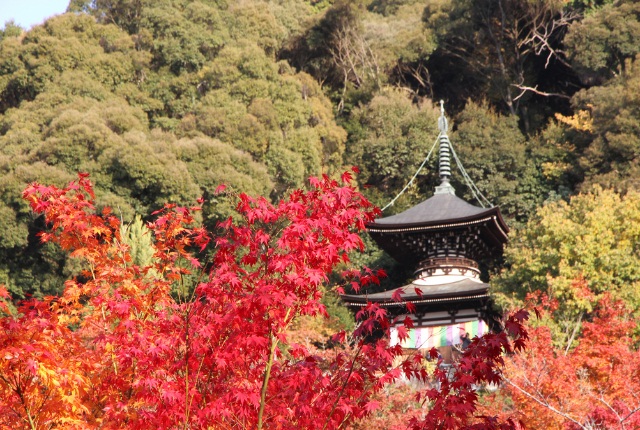 11. Shop At Nishiki Market:
An interesting place for shopaholic and tourists is Nishiki Market in Kyoto. Spend one day here to enjoy scrumptious delicacies, shop attractive handmade traditional crafts, fine textiles, ceramics, and many other wonderful items. You can find fresh seafood here to relish. The entire Nishiki Market is shaded so it serves as an ideal stop for travellers during rainy and hot summer days.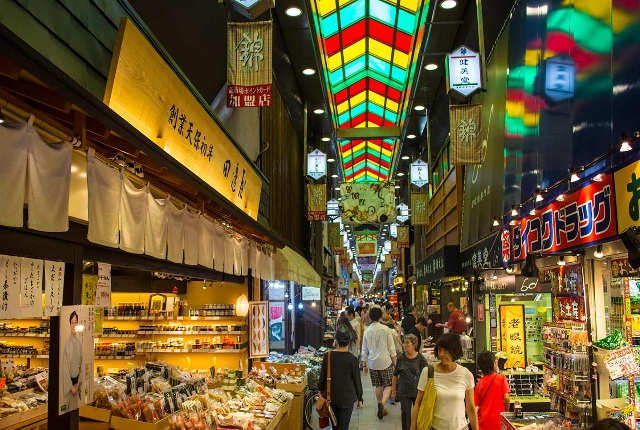 12. View 1000 Statues Of Kannon Deity:
Plan to visit Sanjusangendo Temple, which is extremely popular for housing 1000 artistically detailed statues of Kannon, a deity. It is handcrafted from wood and it took more than 100 years for completion. Unique contrast between temple's simple exteriors and beautiful, impressive, artistic interiors is worth-noting. You will find that gold leaf covers each Buddha here. Even though all Buddha statues appear similar, each of them is slightly different than other.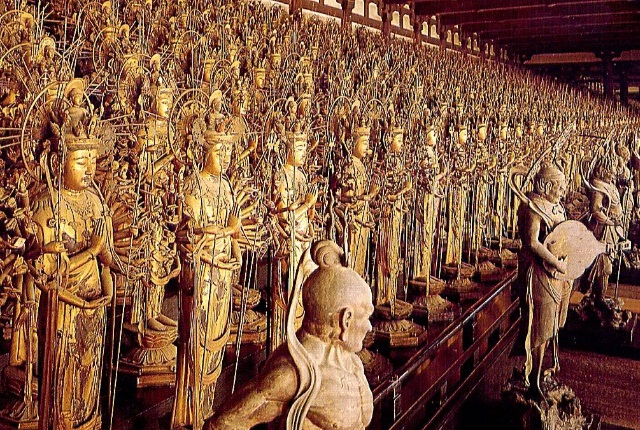 Now that you know these 12 mesmerizing things to do in Kyoto, make sure you miss none of them during your excursion in this beautiful Japanese city.