For a layman, honeymoon bears the meaning when every moment if it is enjoyed with the hubby. Not only should its every mole be filled with romance but should be having the feeling of utter joy and memorable. What is that one thing that every couple seeks while choosing their honeymoon destination? Well, it should be romantic, away from the hurly-burly of city life and giving them the pleasure to enjoy their every fine moment. Well, in this aspect, there is one place that fits every couple list i.e. Japan. Not only it is modern but very well gives the feeling of romance that every couple seeks. If it has the modern and fast Tokyo then it has the quiet and ancient feeling reviving Kyoto also at the same time. Therefore, if you are missing Japan then you surely are missing a wonderful place. To know more about how you can make a perfect honeymoon in Japan, read below.
8 Honeymoon Ideas In Japan:
1. Choose Your Destination As Kyoto
Be it for honeymoon purpose or travelling purpose, only someone who has lost consciousness would say 'No' to Kyoto. The beautiful city of Kyoto is famous worldwide for its Buddhist temples, palaces, museums and dozens of gardens. It has that everything that would keep you busy all the time with a feeling of exploring more and more and not wasting even a single second. Moreover, it has beautiful and romantic sightseeing places of cultural and heritage that are topped with shopping and great food. Honeymoon is Kyoto is definitely a lovely experience for newly wedded couple.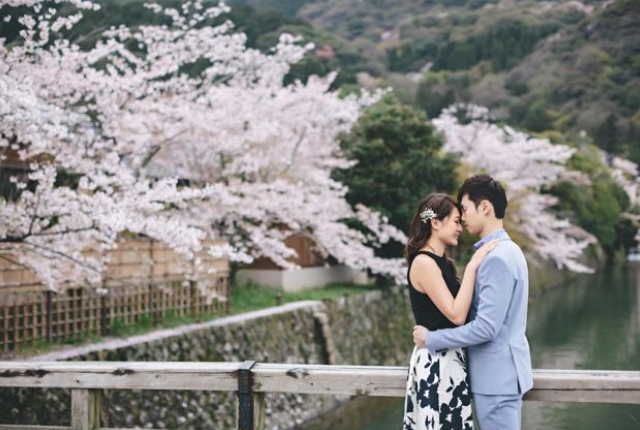 2. Stay In A Traditional Ryokan
To some, it might seem absurd about spending the most beautiful phase of life in ryokan having he meaning as inn but believe me Japanese ryokan unlike inns are unique and offers high handedness. It is a wonderful eye-opener and best introducer to the authentic delight of the Japanese way of life. Here, most ryokan are small and family run while many of them are meant to provide intimate stay for honeymoon couples. Don't worry, you will receive all kinds of personal services from amazing food, barbecue to the wonderful spa and onsen.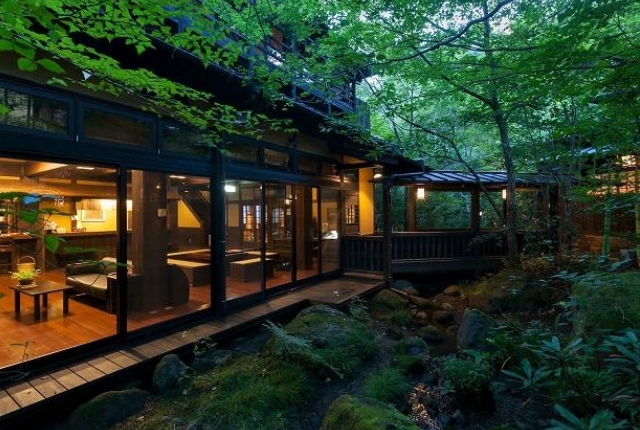 3. Try A Private Onsen
You have visited Japan and not tried out the onsen yet, this mean you have missed the most amazing experience of Japan. Moreover, trying out onsen with your hubby brings a different kind of fun. Some are outside while some are inside, you can choose according to your comfort level but don't worry there is no shame as there will be no one but you in the onsen. However, choosing the outside onsen is better as it offers view of mountain, ocean and forest.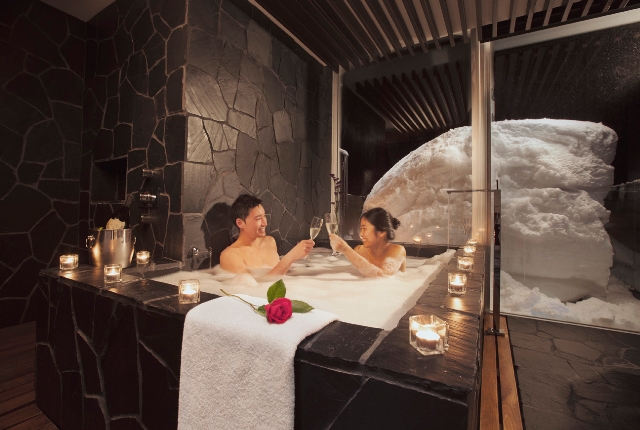 4. Be At Hokkaido
Hokkaido brings not only a honeymoon destination to the couples but is also great spot for couples who like to explore more of Japan away from the crowds. Known as Japan's wild north, it has myriad of the varieties of trees, national parks, mountain villages, and fishing towns. From June to august, you may see a differently beautiful Hokkaido all covered in flower making it look no less than a paradise.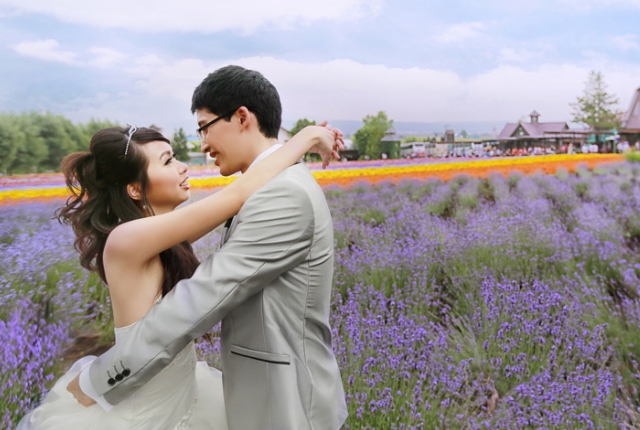 5. Choose The Period Of Wither Autumn Or Spring
Japanese summer are hot and rainy with high humidity. The rainy season lasts from mid-June to July. April, may, September, October and November are considered the best months to visit in japan. Particularly the end of April and the start of May is regarded as the golden week in japan for its cherry blossom. It is an electric time in Japan when the whole of Japan is covered until the beautiful Sakura flowers and people gathering under them for celebration.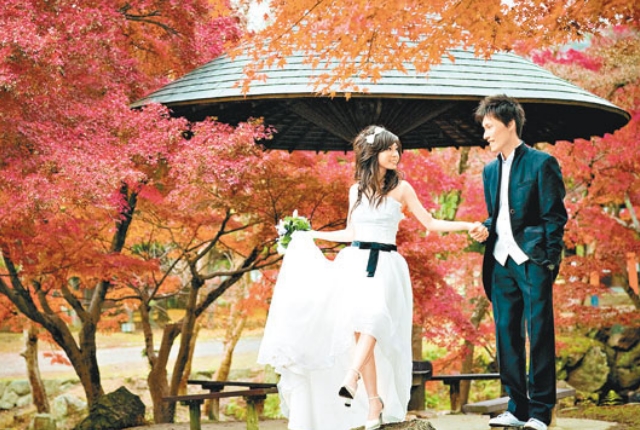 6. Choose Okinawa As Honeymoon Destination
In case, you want to seek adventure along with your honeymoon then there is a wonderful place for you i.e. Okinawa. In Okinawa prefecture, there is a chain of islands. Surrounded form all side with huge water body, it gives the perfect feeling of honeymoon. In Okinawa, need you not to par for some big hotel when a small ryokan can do that favor. Moreover, who would want to miss out the fun and joy of being surrounded with sea at daytime and taking a troll at the beach at night? What else can be more romantic that this.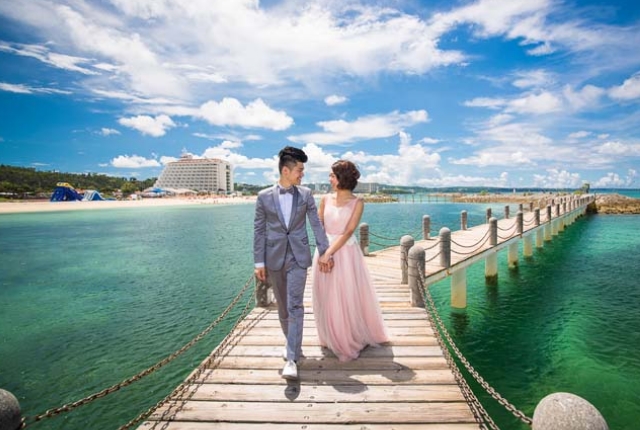 7. Participate In The Traditional Pastime
The Japanese traditional are unique in every aspect. From flower ceremony to tea ceremony, you will get to see something new every day. For the total flavor of the traditional pastime, the best place to visit is Kyoto. Here, you can enjoy your honeymoon as well as learn kimono wearing, drink Japanese tea in the tea ceremony, view flower ceremony and also practice calligraphy.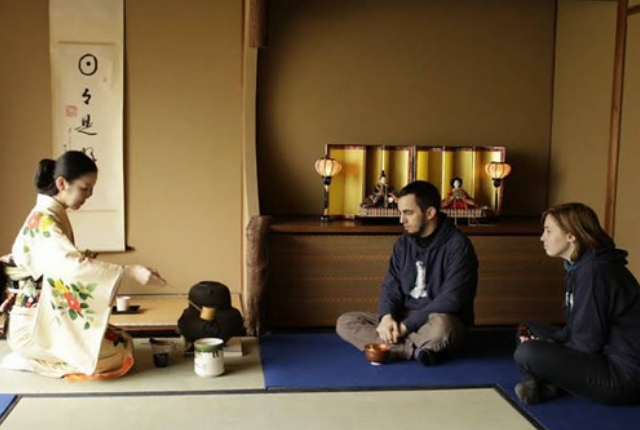 8. Chose A Place In Tokyo
World's famous and most expensive metro polis ever, Tokyo has everything arranged for newly wedded couple. Although, many people prefer it best as travelling place but it is no bad as a honeymoon destination. It has the expensive and picturesque hotels and places that you would like to preserve in your memories. It is the hub of technology, shopping districts and the great festivals that would keep you engrossed every time. The museum, Disneyland, imperial palace, Tokyo Tower (the lovers point), gardens and the fame, who would like to miss it for the world especially when it comes to honeymoon destination.