We all know about Bali and its famous beaches. Bali is known for its private pool villas, resorts and food. However the Balinese have kept some secrets from all of us. They have some amazing hidden gems which not many people know of. There are many less known beaches in Bali which are less crowded, clean and beautiful. Well, we are here to tell you more about those hidden gems. We have listed the 7 Lesser Known Serene Beaches in Bali You Must Visit. The beaches mentioned in the list are so serene and there is almost no crowd there. So, if you are going to Bali for a honeymoon or just a holiday – you will know where to relax. Take a look!
Here Are The 7 Lesser Known Serene Beaches In Bali You Must Visit:
1. Bias Tugal Beach
This beach is called Bias Tugal Beach and it looks like a private beach. If you want to see the most beautiful sunset, you should come here. Not many people know of this beach. Bias Tugal literally means separate sand. There is clean white sand here which is good to relax on. You can do swimming here and watch the gorgeous view of the sea. Nothing is more enjoyable than having the whole beach to yourself and swimming with few friends. It will be fun!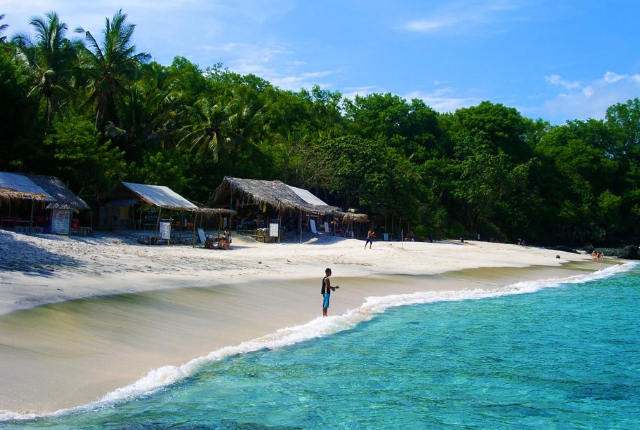 2. Gunung Payung Beach
The locals call this beach Pantai Gunung Payung Beach. It is one of the hidden gems you will find in Bali. Once again, not many people know about this beach. Balinese people are very secretive about their hidden gems. This is a great beach to relax or take a walk. The clear waters are so beautiful which you can enjoy all to yourself since you will not find many people here.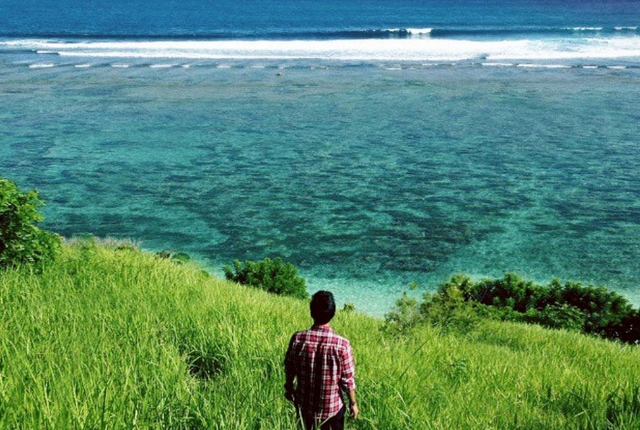 3. Nyang Nyang Beach
Nyang Nyang Beach is in Pecatu which you must visit. It is a secluded beach with lush greenery around. Since it is least visited, it is clean and beautiful. The Balinese people are good at keeping secrets and this one is big secret. You should go here for a private time with your partner to just enjoy the sound of the waves and gorgeous sunshine. We wonder what has happened to beaches around the world! This one is totally untouched and clean.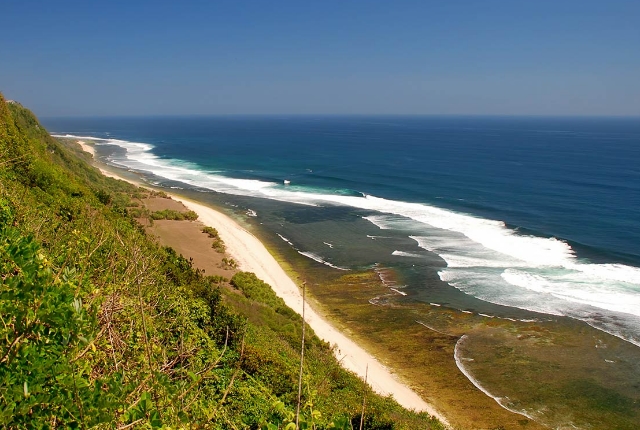 4. Melasti Beach
Now this will blow your mind! This secluded beach called Melasti Beach has a waterfall! You have two options – to play and bathe in the sea or just under the waterfall. This is surely a gem in Bali which you must see. Imagine you bathing under the waterfall and then a beautiful sunset comes right in front of you. It will be the most beautiful sight ever. It is literally picture perfect.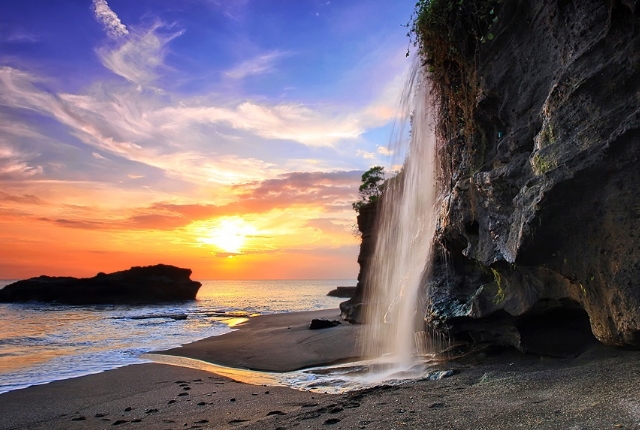 5. Karma Beach
This is a white sand beach which is gorgeous. It is one of the most beautiful beaches in Bali. You will find crowd here as there is a club but still the waters are clear and sand is clean. You will find it to be untouched. There is a beach club here where many activities take place. There is a bustling nightlife here where you get a chance to meet new people.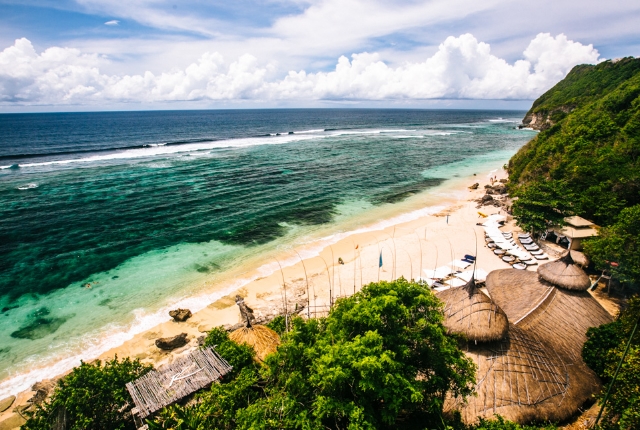 6. Soka Beach
This is another secluded beach where you will only hear the sound of waves and nothing else. Soka Beach is pure and beautiful. You will find coconut groves and rice fields around this beach. The beach is known for its black sand. Yes, it is a black sand beach. The color combination of green lush surrounding and black sand is terrific. You will be pleased to see a rare beach like this. It is a must visit!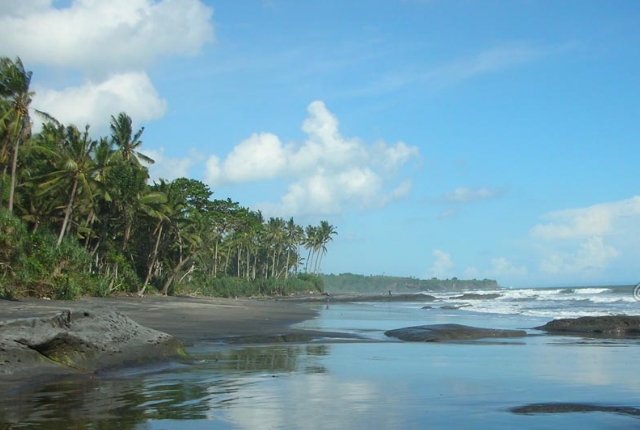 7. Pasir Putih Beach
There are so many beaches in Bali which tourists have never seen or heard of. Pasir Putih Beach is one of them. It is also called Virgin Beach. This is another hidden gem of Bali. You will find very less crowd here which makes it a top pick for a romantic walk at the beach. It is located in Perasi Village in Bali. This is one place which is far away from all the hustle bustle of Bali. You should go here with someone very special.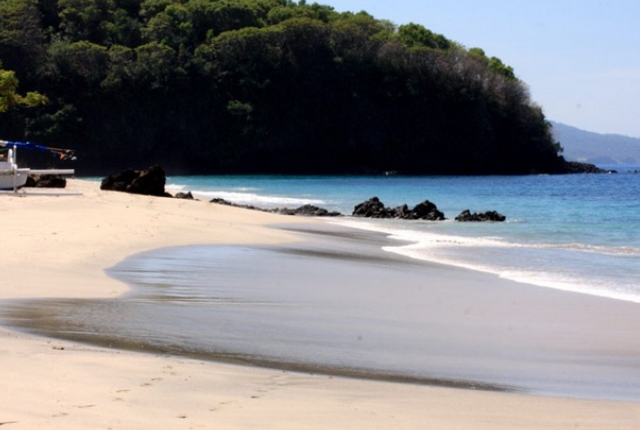 Shouldn't you be thanking us for providing you the list of such beautiful beaches? Bali is gorgeous. There is no doubt about that. Bali has many hidden secrets which is fair because if people knew about the gems, they will start polluting that as well. There are very few places in the world which are untouched and beautiful. Bali is one of them. The beaches mentioned above are not less than magical. You should seriously plan a trip to Bali soon and visit the most beautiful beaches. Make sure you are kind to nature and do not pollute the well kept beaches. Have fun at the beach!