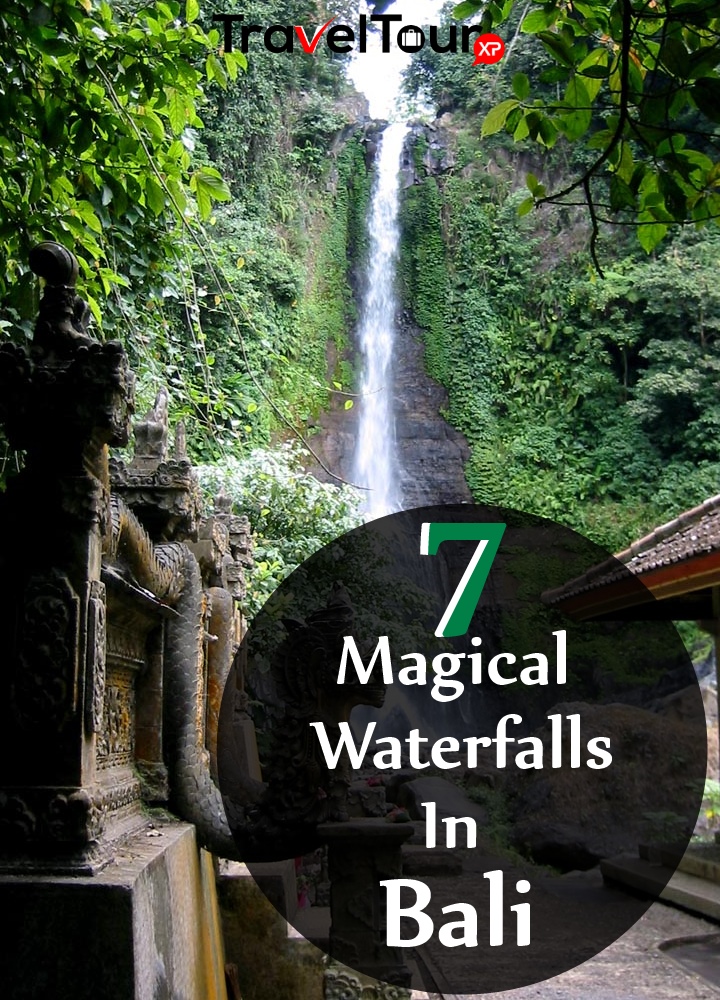 Bali is simply magical. Are you planning to go there anytime soon? If you are, you must read this before you explore beautiful Bali. Now Bali is the kind of place which the locals have protected in every way. The locals will not tell you about the most serene beaches or the most magical waterfalls. Guess what? We are here to give you enough details about the beautiful waterfalls in Bali. There are many waterfalls in Bali but today we have listed the 7 Magical Waterfalls in Bali You Must See. No, these waterfalls have no magical powers but they look magnificent. Magic does not have to be in spells, something can look magical and dreamy as well. Check out the list and be ready to be surprised.
Here is the List of 7 Magical Waterfalls in Bali You Must See:
1. Sekumpul Waterfall
In Indonesia, Sekumpul literally means a group. You will find this waterfall very interesting and beautiful. What is interesting about it? There is no one waterfall here instead there are seven waterfalls in one location. The tallest waterfall here is 50m high. You will surely love it. It is very rare to see seven waterfalls in one area. This one is unique for sure.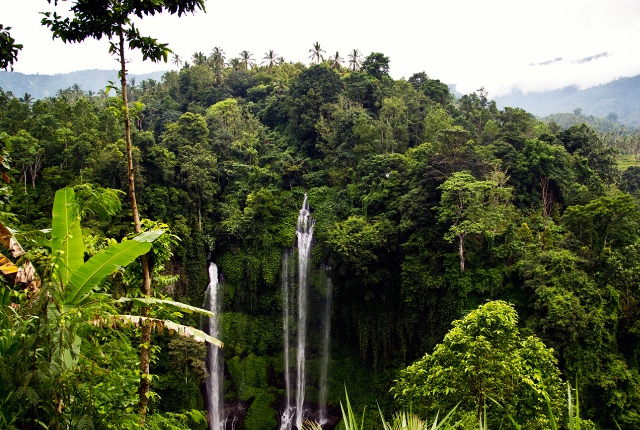 2. Banyumala Twin Waterfall
This waterfall will not be easy to find but if you do find it, you will be very lucky to see it. It is a twin waterfall which means there are two waterfalls here. The water falling from the high rocks is a breathtaking sight. The sound of the water falling and the lush greenery around will be a magnificent experience. It is a great place to click pictures. Make sure your camera is waterproof.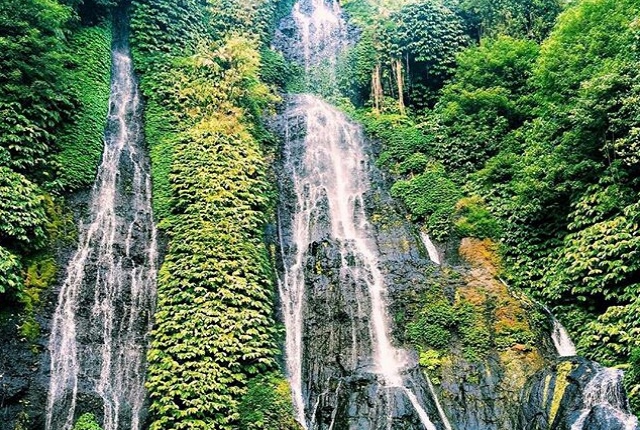 3. NungNung Waterfall
This waterfall is easily reachable. It is just a two hours ride from the Kuta or Legia area. The scenic road will make your journey worthwhile. The hike towards the waterfall is not strenuous. Elderly people can actually go down easily without any problems. If you have little kids with you, this one is a safe option. If you go in the wet season, you will see mist in the valley which is a beautiful sight. If you are going in summer season, you can swim happily and spend hours near the waterfall.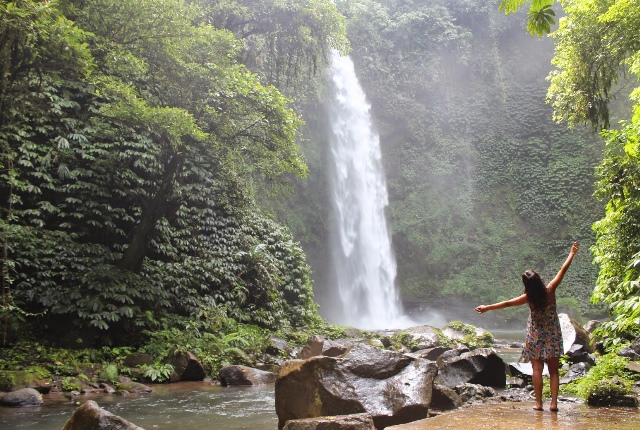 4. Aling Aling Waterfall
The Aling Aling waterfall is a must go to place in Bali! In case you are feeling too adventurous and want to jump or slide at the waterfall area, you will find instructors here who will guide you with the same. The stairs are steep and so, the hike is not as easy. Elderly people and kids should not come here. It is a great place for the young and active.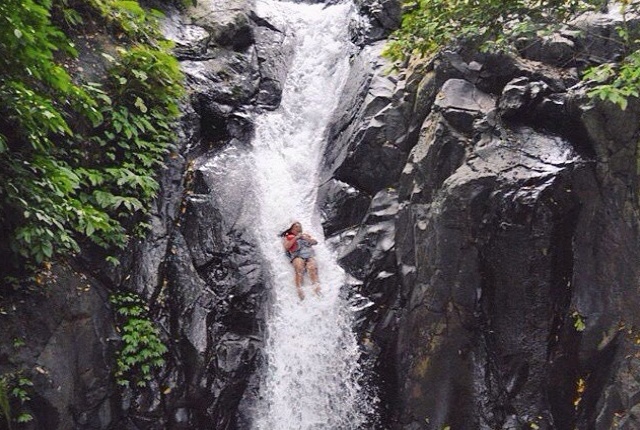 5. Blemantung Waterfall
The Blemantung is also called the Blahmantung waterfall which is in Tabanan. The waterfall is surrounded by the coffee plantation. The waterfall is of 50m height and you can relax here without being interrupted for hours. The smell of coffee is beautiful. The waterfall is just 2 hours away from the famous Denpasar. The scent of coffee makes this experience worthwhile.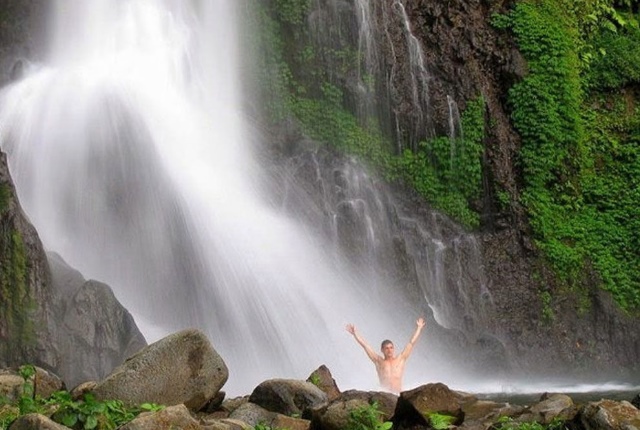 6. Jembong Waterfall
Another waterfall which is a favorite of local people of Bali. The Jembong waterfall is not that well known which is why it is very beautiful and untouched. Not many people know of this waterfall in Bali. The height is medium and the water is soothing. It is surrounded by a beautiful green forest. Ask anybody where is Git Git waterfall. Cross that and you will find the helpful locals who will make sure where you have to go.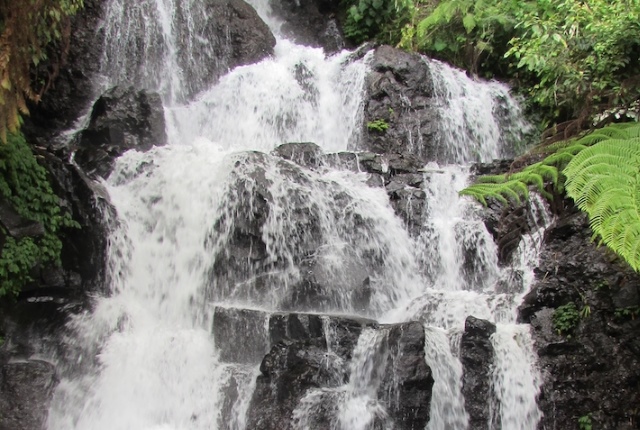 7. Tegenungan Waterfall
The Tegenungan Waterfall is perfect for a swim. Make sure you pack your hiking shoes, water and also a towel. Going down to this waterfall is a task because the stairs or steps are very steep. You will need a lot of time and patience for this one. Make sure you have enough time on hand to get here because it can take some time to get to the waterfall. You would need to walk down for some time before reaching the main waterfall.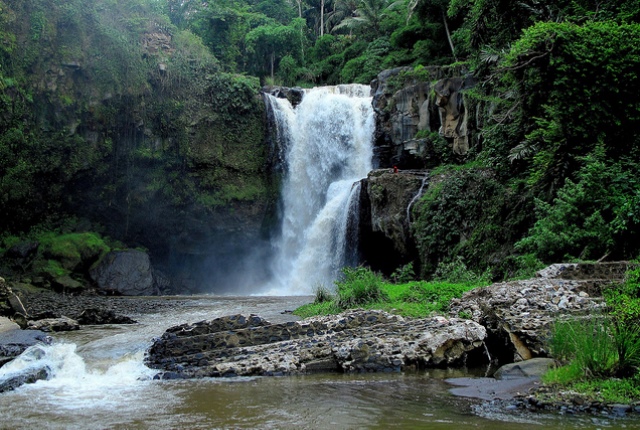 Wow! If there is a heaven on Earth – it must be in Bali. Bali is so beautiful that you need at least two weeks to four weeks to explore it completely. You will love each of these waterfalls. Make sure you see the hidden beautiful beaches in Bali too! When you are in Bali, make sure you explore the best of Bali and not just what the locals tell you because they just try to protect their land from exploitation. Do your research and visit the best places in Bali. Don't forget to visit each of the waterfalls mentioned above. Have a happy trip!