Granada city is situated near Sierra Nevada mountains in Spain. The city is popular among the tourists for its cultural attractions. This area is a meeting point of 4 rivers. A ski station is located near the city where international ski championships are organized. Granada is an urban city with a large number of historical buildings and architectural sites. There are monuments, palaces, and gardens built with a Spanish-Muslim art designs. The city has cathedrals, royal chapels, charterhouses and Baroque buildings. The districts of Granada have monasteries and cave houses. There are many parks and gardens in the city. There are many places to see and things to do in Granada. We will explain some of them here.
Following Are The Top 10 Things To Do In Granada:
1. Explore The Alhambra Palace
The Alhambra is a palace in Granada where the Nasrid sultans lived in the ancient times. There are royal apartments in this area. It is a very beautiful monument with walls in the surrounding area. This place has towers, fortress, and gardens with a royal design and construction. Visitors are allowed to explore the palace in mornings as well as afternoon times. Nasrid palaces are open to public during night. For exploring this place, the tourists have to buy a ticket.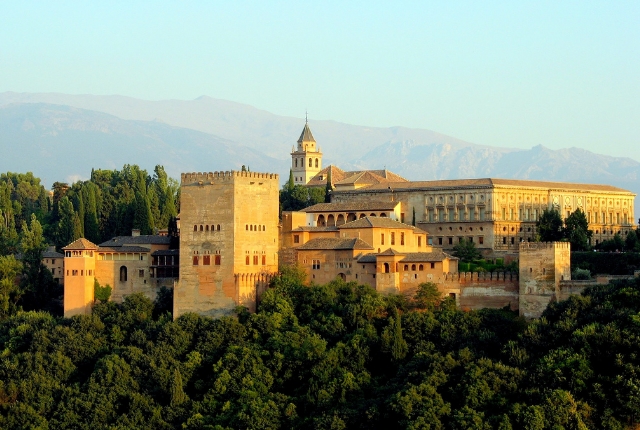 2. Visit The Catedral De Granada
Catedral de Granada is a cathedral and a religious building that was designed by Alonso Cano, a famous artist and architect. The building was made in 1704 although it was ordered to be constructed long ago. The external area of this cathedral has a Baroque design. On the other hand, the internal area is made with a Renaissance design. There are very big piers white in color. The chapel is painted. The floor has tiles of mixed blackish and whitish colors. The cathedral has Gothic roof vaults.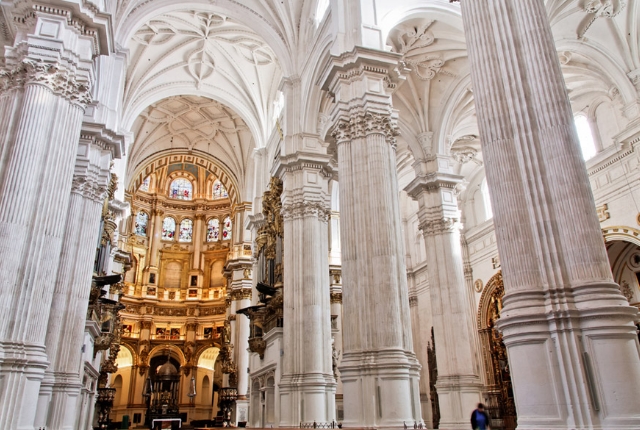 3. Enjoy Bathing At Banos Arabes Al Andalus
Banos Arabes Al Andalus is famous in Granada as a bathing area. Situated near the Alhambra hill, this area gives a Moorish experience to the visitors. People like to take bath with hot water here. This area has several pools for bathing. There is also an option for taking bath with very cold water with a freezing temperature. You can take leg massage for relaxation. There are steam rooms also.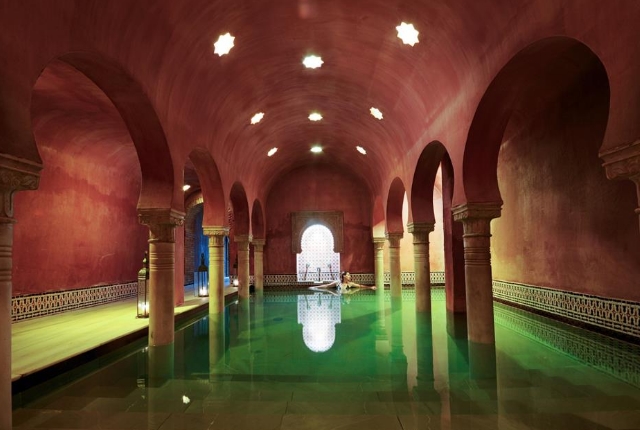 4. See The Displays At The Alhambra Museum
If you visit Granada, you must see the Alhambra museum. In this place, you can see displays of ceramics and furniture. The museum is situated in Palacio Carlos V at the lower part. People like to see antique coins here. The things kept in the museum were used in Alhambra palace in the olden times. There is no fee for this place a visit is free. Guided tours are available for exploring the place.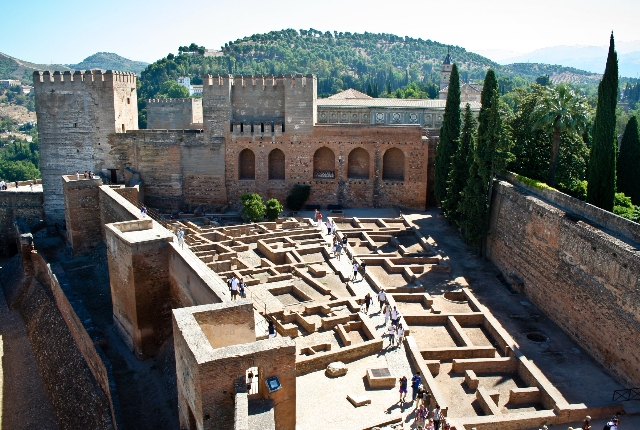 5. Enjoy Time In The Generalife Garden
Generalife is a famous garden in the Granada city. There are tiny ponds with oleander and myrtle plants. Patio de la Acequia is a popular area in the garden and palace grounds. About eighteen arches are situated on the western part. Marble arches are there on the northern portico. Steps from the pond take you to olive gardens on the upper part. There is a cascading waterfall on the stairs. Music festivals with dance shows are organized in the garden in an open stage.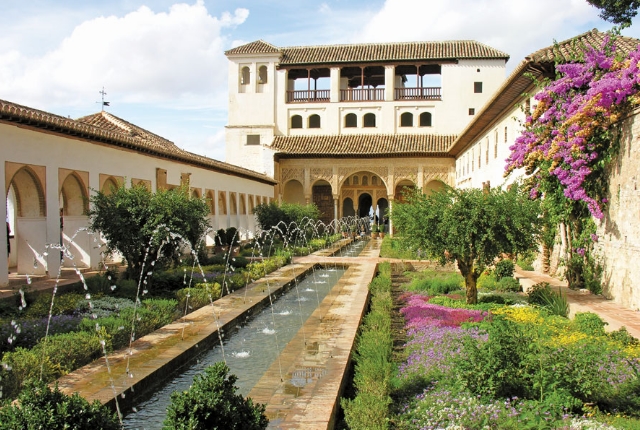 6. Watch The Granada City From Sacromonte
Sacromonte is an area with caves with a flamenco touch. This place offers a very beautiful view of Granada city. The caves were a home to gypsies in the olden times. They lived in groups in this area. The caves have a combined effect of gypsies and Arabic people. You must enjoy the flamenco show in this place. Dance performances by flamenco descendants are held here.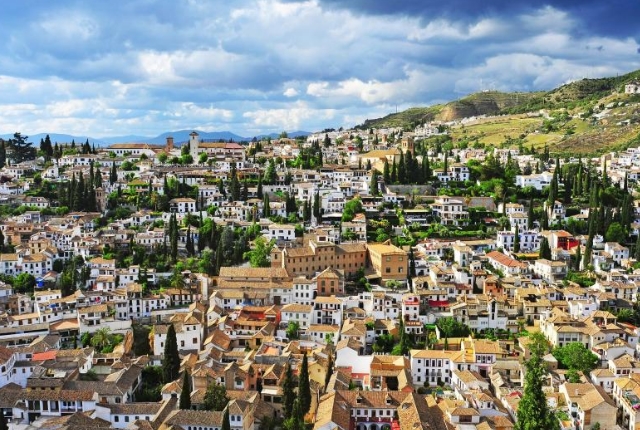 7. Visit The Alpujarras Villages
Alpujarras are villages in Granada city situated near the Sierra Nevada. People like to enjoy their time in the landscapes and valleys in this area. It is a natural and historic area famous for its ecology. There are gorges, farmlands and fresh water springs. The snow melts at the top and supplies water to this area.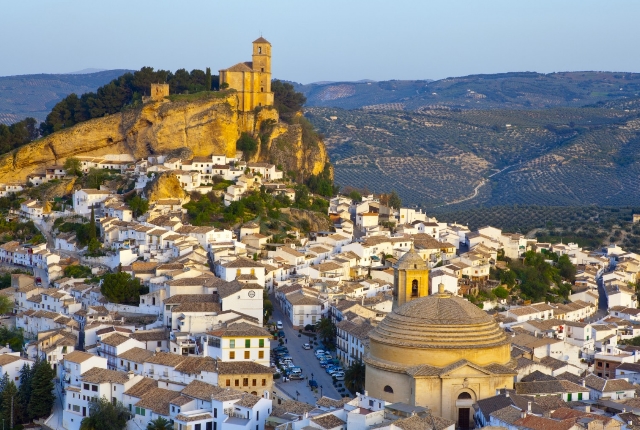 8. Spend Time In La Alcaiceria
La Alcaiceria is an ancient Moorish market area where spices were sold in the olden times. This is a neighborhood with narrow streets. This place has a public square where people like to gather and spend time. Craft items and souvenirs are sold in shops. In the middle part, there is a fountain with iron decoration all around the area.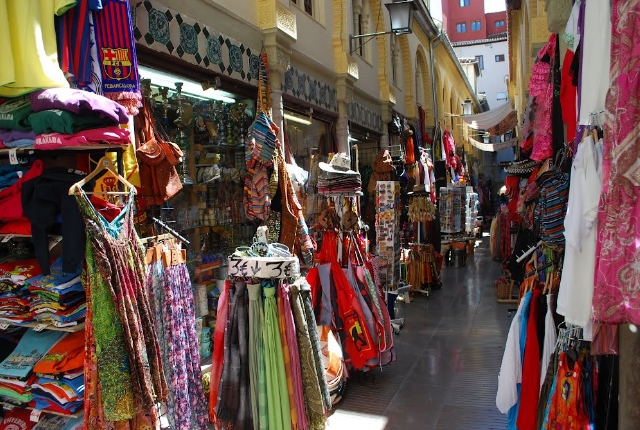 9. Do Shopping At The Albayzin
Albayzin is a district in Granada with white colored buildings. This is a place of world heritage. There are narrow streets with Moroccan style buildings. People like to do shopping here. This area has open plazas. Yoga classes are held and music lovers play Spanish guitar.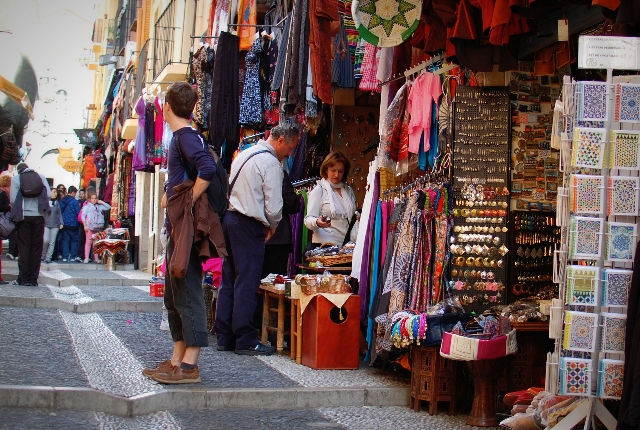 10. Take Kids To The Science Park
The Science Park is good for children and family. See the Observation Tower or the Planetarium. There are science exhibits and tropical butterfly garden. For small children with an interest in science, there is an Exploration Hall. The park offers interactive fun for kids.